In this post, I'm going to compare two different platforms, namely ClickFunnels vs Instapage.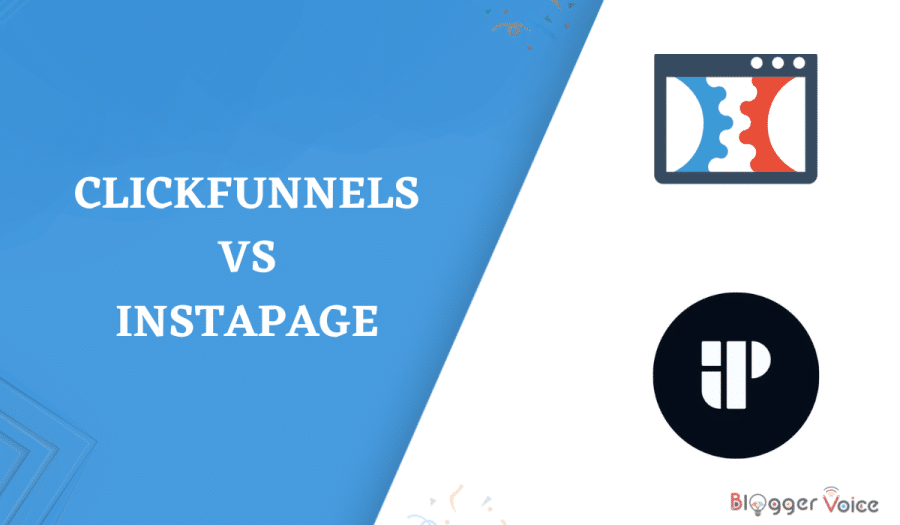 There is a variety of software out there to assist you in generating website traffic into high-quality sales leads.
Both ClickFunnels and Instapage are great choices. Create landing pages, webinar registration forms, and email autoresponders with ease using ClickFunnels, an all-in-one marketing funnel solution.
Create stunning landing pages that convert better with Instapage, a platform designed specifically for pay-per-click (PPC) and social media marketing.
Let's get started!
ClickFunnels Overview
ClickFunnels is a portal and sales-building application that permits the creation and management of landing pages and sales funnels.
It is similarly simple to create membership sites, seminars, and alternative marketing tactics. It provides an excellent email responder and hosting feature, as well as a guide to help you get started.
ClickFunnels is compatible with payment processors like PayPal and Stripe. The membership parts of ClickFunnels enable you to offer e-courses and provide vital information.
As a user of ClickFunnels, I have written my experience using ClickFunnels. If you want to know more, read my ClickFunnels review article, In which you will get a comprehensive analysis.
If you are looking to get some discount on your desired ClickFunnels pricing plans, check out our article ClickFunnels discount, where you will receive massive deals.
Instapage Overview
Instapage is customized software for developing marketing campaigns' landing pages with a focus on increasing conversion rates.
The software behind Instapage was developed specifically for the purpose of creating landing pages for use in advertising campaigns.
You have the option of using the blank canvas and designing your page from scratch, or you can use one of the existing templates in the drag-and-drop editor.
Squeeze pages, which are useful for gathering email addresses, can be made in unlimited quantities.
Instapage is more focused on developing optimal landing pages for pay-per-click campaigns and lead generation, whereas ClickFunnels is more geared toward the creation of complete sales funnels including upsells and down sells.
ClickFunnels Vs Instapage: Differences
ClickFunnels and Instapage are both two distinct programs with a few features in common. Both provide landing page builders and multiple testing tools that can help you monitor and evaluate landing page productivity.
From creating a landing page or opt-in forms to sending email campaigns to prospects to processing product transactions to holding a live webinar and other events to administering private communities, ClickFunnels can handle it all.
Instapage's sole intention is to facilitate the development and testing of high-quality landing pages that are optimized for conversion rates.
ClickFunnels vs Instapage: Pros & Cons
ClickFunnels Pros & Cons
| | |
| --- | --- |
| Pros | Cons |
| It's easy to figure out how to use it | Pricey |
| Setups that look like funnels work very well | |
| The software operates, in the same manner, every time | |
| Optimizing for mobile devices is easy and works well | |
Instapage Pros & Cons
| | |
| --- | --- |
| Pros | Cons |
| Amazing landing page designs for templates | Lack of available alternative plans |
| Editor of pages that is simple to use | |
| Dedicated construction tool for landing pages | |
| Instruments that are helpful for group work | |
ClickFunnels Vs Instapage: Features Comparision
Both ClickFunnels and Instapage are distinct software applications with their own unique features. I have compared some of the most important aspects of ClickFunnels with Instapage in the following section.
1. Sales & Marketing Features
ClickFunnels lets you connect promotions, marketing automation, phone tracking, live chat, webinars, and live chat rooms. It lets you collect information about possible leads and then export that details as a CSV file.
You can connect ClickFunnels to services like Facebook, MailChimp, and many more.
Instapage is a tool that only works for landing pages, but you can use it with other platforms. WordPress and Facebook are two options that work well together.
2. Sales Funnels
ClickFunnels' strongest point is that it serves as a one-stop-shop for establishing a whole sales funnel, from the initial website visit to the follow-up emails and event reminders.
The program comes with a variety of preconfigured sales funnels that can be used to sell products, host webinars, and grow a membership base, among other things.
While Instapage has its place in the sales process, it is by no means a stand-alone solution. Using an interface like MailChimp will allow you to easily send emails to your leads.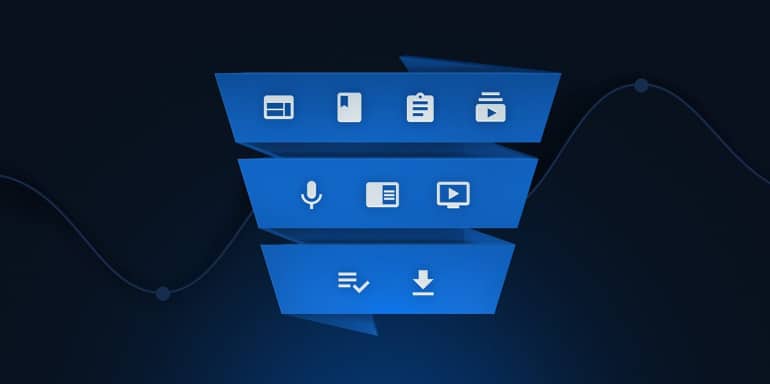 You'll need to utilize a separate piece of software for your email fulfillment in order to accept payments via Stripe or PayPal.
If you want to create a sales funnel for an item or service, ClickFunnels is the superior option.
You will get greater use out of Instapage's robust landing page builder and wide selection of themes if you need to create landing pages for any PPC campaign.
3. Funnel Builder
ClickFunnels is capable of handling each stage of your sales funnel, from the creation of landing pages through the publishing, management, testing, and tracking of your funnel's performance.
In addition to that, it enables you to provide your users with access to a unique membership section, send emails, and conduct educational webinars.
On the other hand, Instapage is a landing page builder that does not include capabilities for creating sales funnels.
4. Memberships
Using ClickFunnels, you can make membership landing pages for your subscribers to use. Using this function, you may direct your members to a landing page designed to boost sales or sign-ups via email.
ClickFunnels supports a variety of payment gateways, including PayPal, Stripe, and more. You can target different pricing points and features for different clients by creating unique landing pages for them.
There is no membership functionality on Instapage.
There is no membership site functionality available with Instapage.
5. Analytics
You will be able to see how many times potential consumers have viewed the page, as well as ad opt-ins, sales, and earnings potential if you are using ClickFunnels.
You are able to view the fundamental analytics and data within Instapage, such as the number of visitors who visit the site, the bounce rate, and the number of successful conversions.
You are able to view the data and filter it by time or visiting source, choosing between organic and paid traffic.
6. Customer Support
On weekdays from Monday through Friday, ClickFunnels offers both chat assistance and 24/7 ticket support. Additionally, a help center is available to you.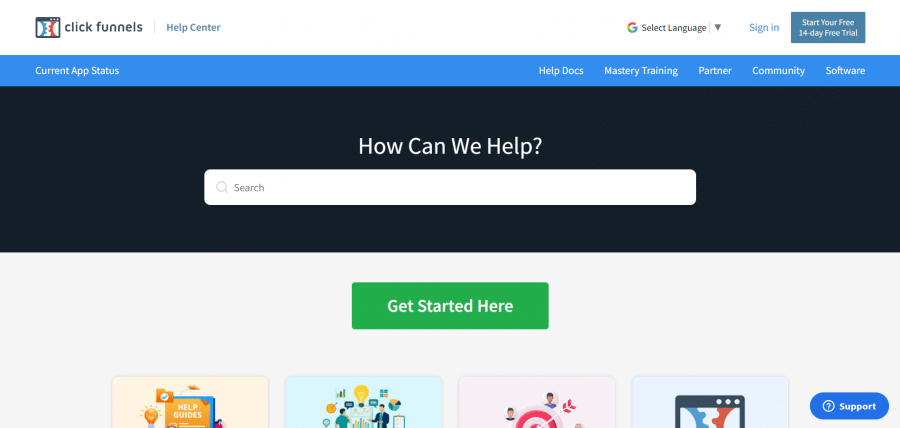 Customers can also obtain group-based support from other ClickFunnels users through the Facebook group.
An automated support center and ticket-based service are available to Instapage users Monday through Friday.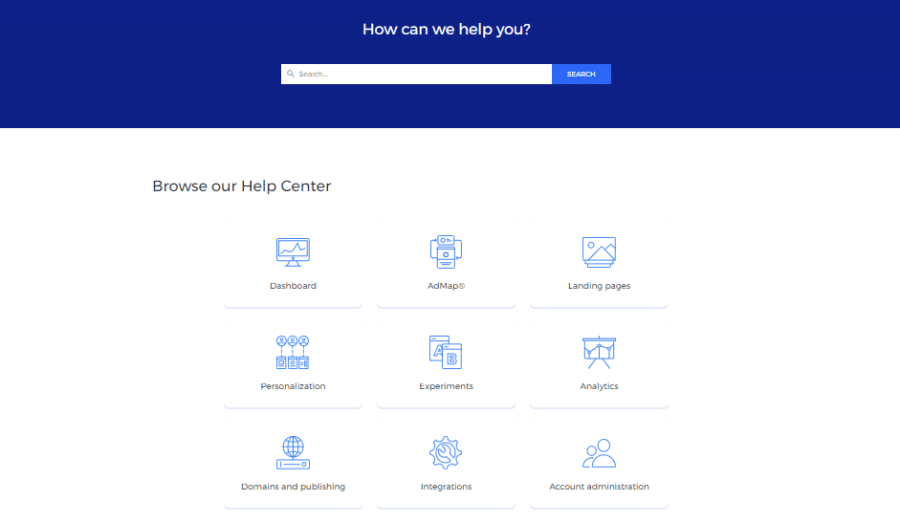 If you select this option, you can describe the problem you're experiencing and anticipate a response within a few hours to a day during the week.
Conclusion
Overall, ClickFunnels is considerably easier to use and places an emphasis on generating leads and conducting business via sales funnels.
Instapage is a somewhat more advanced platform that is aimed at marketing experts. They place a significant amount of attention on the creation of landing pages that are successful in converting visitors into customers.
In most cases, there is a clear victory in terms of which of the two options is superior to the other.
On the other hand, when comparing Instapage with ClickFunnels, this is not the case.
Frequently Asked Questions
What is Instapage used for?
With Instapage, you can quickly and easily create landing pages for all of your online advertising and marketing efforts. A/B testing, campaign management, page creation, and much more are just some of the services it provides.
What is the difference between Leadpages and ClickFunnels?
There is a major difference between the two, however. Landing page creation is the default function of Leadpages, while sales funnel creation is the specialty of ClickFunnels. If you want to convert website traffic into subscribers or prospects into paying clients, you need a landing page.
Can ClickFunnels replace your website?
Although ClickFunnels is currently one of the most popular and effective funnel builder tools available, it still can't take the place of your website. Both website and sales funnel creators have their uses, but which one is best for you will depend on your specific business needs. A couple of days ago
Is Instapage free?
There is no totally free Instapage plan, however you may try out the Business plan risk-free for 14 days. There is no need to enter a credit card number to gain access to all the features included in the Business plan.