Choosing a website builder might be difficult since there are so many possibilities. Divi vs Wix both offer advantages, but only you can determine what your needs are and which solution is best for you at this moment.
Both have the ability to create stunning websites. In this post, we'll compare Divi vs Wix based on their features, as well as their benefits and drawbacks. Finally, it's up to the readers to decide which is the best fit for their needs.
Both of these companies Divi and Wix have a large number of design options, but they do so in distinct ways. While Divi has a large library of pre-made layouts, Wix offers themes that you may build upon.
The two platforms reflect distinct fundamental ideas about how sites should look and work online, regardless of how they assist you with designs for your site.
They differ in various aspects, but they both offer a wide variety of features, some of which are more advanced than others, making it simple to choose the best choice for your needs.
Divi vs Wix: General Overview
Divi Overview
As of now, 3.55 million projects have been launched using Divi, and the figure is continually growing. The platform provides ample freedom to create any type of website from the ground up while also providing a wealth of ready-made templates, modules, and apps for user convenience.
The main goal of the program was to give customers a tool that would allow them to create as many various sorts of templates as they wanted without restriction, in contrast to typical WordPress themes, which are all the same.
As of date, it has launched over 3 million projects. Divi features over 1,000 pre-made layouts, and you may also develop a template from scratch.
Both the WordPress block editor and the Divi Page Builder have included in the Divi (Divi) Page Builder. It's a self-contained development environment that lets you create any layout you can think of with ease. This provides you greater flexibility, allowing you to utilize whichever editor suits your needs best.
Wix Overview
Wix is a website-building platform that makes it easier than ever to design and manage your website. You can create and maintain your site straight from Wix's easy-to-use interface, without having to install any third-party software.
Furthermore, the Wix team is continually developing new features, ensuring that your site remains current and stylish – all without requiring you to commit any additional time or money.
Wix is the first company to use Artificial Design Intelligence to design a website that follows human reasoning. Website builders are programs that allow you to create a simple or complicated website without touching any code. Without touching any code, you can now effortlessly design basic or complicated websites.
You may start for free and pay for more features as you need them as your business grows. With a lot of experience under my belt, I've learned that before investing in any of these online platforms, it's wise to look at what sets them apart.
Let's examine and contrast some of the similar characteristics of Divi and Wix.
Divi vs Wix: Which One Is Easier to Use?
As a WP theme builder, Divi is popular with users. But, unlike most other products of its kind, the software can be used right from the browser, without having to install or download it first. Divi was one of the first WP template builders to offer both drag-and-drop and inline editing. This is why the system is good for people who are just starting out.
There are many ways for users to change their layouts. From "what you see is what you get" (WYSIWYG) technology to a "visual editor" and "bulk-editing," you can use a huge library of modules and blocks to put them wherever you want on the page.
In addition to galleries, headers, and sliders, this site has countdowns, call-to-action sections, contact forms, and more. Every block can be changed. Just double-click on the area you want to change and make the changes you need. The changes will be saved automatically.
Users with more experience will like having unrestricted access to the HTML and CSS layout. You will be given the opportunity to develop your very own styles and functions, in addition to modifying the source code of pre-made templates. Users need to keep in mind that the primary purpose of Divi is to design themes.
It differs from Wix in that it does not combine hosting and domain purchases into a single package. Unless you already have a registered domain name and dependable hosting, going live will therefore require a little bit extra time on your part.
The Divi theme has a robust online community that's been around for a long time and features different users who are always ready to provide expert assistance. In addition, there is the possibility to make use of the Live Chat feature by employing it as a typical navigation bar in order to get responses to questions pertaining to the system and to remain current with the most recent news regarding plugins.
In addition, subscribers to the service have access to the builder's papers, the local Facebook community, and the members of the support staff, who are always ready to provide their recommendations and guidelines regarding the use of the system. They routinely plan and host free conferences as well as gatherings that make software investigation easier.
Wix enables users to create websites with no knowledge of coding required and was designed with non-techies in mind from the beginning. The building process may be managed by anyone, and anyone can start from scratch to develop whatever kind of website they want.
In addition, users have the option of selecting a plan that already incorporates a domain name and hosting, eliminating the need to independently manage or purchase these components. When getting started, you will have the opportunity to select one of three primary paths.
The first option is to use the editor provided by Wix. It gives you the option to start from scratch when designing your layout or to modify an existing template. When selecting the first alternative, be prepared to spend some time carrying out a page structure.
The process itself, on the other hand, is quite entertaining because of the drag-and-drop capabilities as well as the numerous page elements and blocks that may be added by the user.
You may acquire a website that is completely ready to go with all of the necessary sections and add-ons depending on the sort of website you choose to create by selecting a Wix template that is already in the market.
All that is required of you is to add content and perform some light tweaking. Regardless of which option you select, the system will allow you to rearrange the blocks and sections as well as add new ones by selecting them from a list on the dashboard (headers, galleries, sliders, contact forms, Feature blocks, and more).
The second way is to opt for Wix ADI technology. The system presents its individualized artificial intelligence-based solution that is geared toward the creation of web pages for the user. The platform makes the claim that it can assist non-technical users and amateurs in the creation of fully-featured websites in under ten minutes.
Using artificial intelligence to build a website requires you to complete a series of very straightforward stages. Signing in, choosing your area of specialty and the type of website you want to construct, providing information about your project, submitting the information, and then watching as the system creates a website for you are the only steps required. Everyone will find that this process is uncomplicated, speedy, and trouble-free.
Even if the available customization options are rather restricted here, it is still possible to make some minor adjustments. In addition, Wix provides a free plan that enables users to investigate the inner workings of the platform at no cost.
Another choice is Wix Marketplace, which provides users with the means to locate and engage the services of qualified web developers to initiate feature-rich projects on their behalf.
Although the software does not provide access to the source code like Divi does, it has established its own custom developers' environment, which allows web designers and programmers to create and integrate their own unique functions. This is in contrast to Divi, which does provide access to the source code.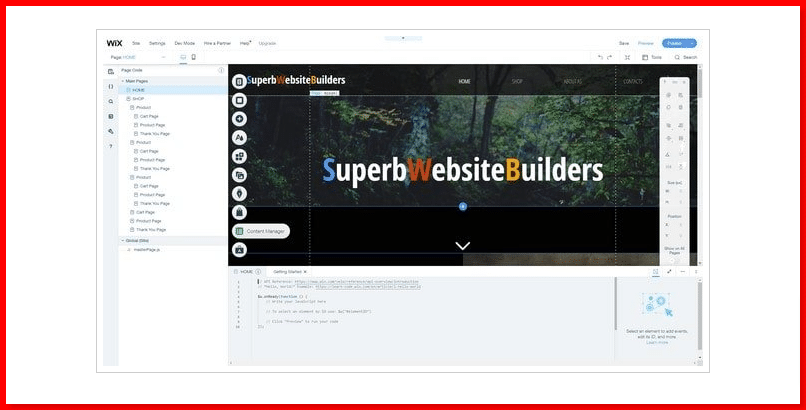 The website builder also comes with a function called Velo by Wix, which is an additional benefit. This is a full-stack platform for the building of websites, which enables users to launch, manage, update, and deploy professional online applications.
Working with the platform does not require any advanced coding skills on your part. Velo provides a toolbox that may be utilized for the successful completion of any project that you intend to undertake.
The Wix Website Builder provides high-quality and expert customer service. You have the opportunity to search through its Knowledge Base, which contains a variety of lessons, manuals, guidelines, and online resources.
In a similar manner, subscribers to the system have access to services such as the ticketing system, email, and VIP assistance, all of which guarantee a high-quality end result. Access to educational posts, guides, and tips, as well as video and text tutorials, is provided by the Help Center. In the event that you require assistance, you can go through a system forum and post a question there.
Divi vs Wix: Feature Comparison
1. Templates and layouts editing
Divi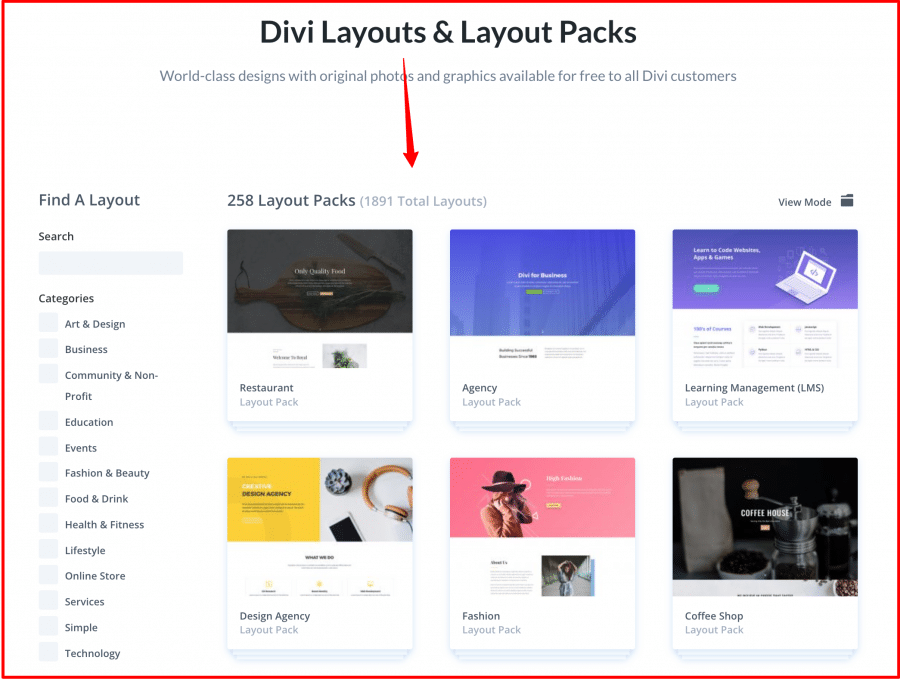 Divi boasts a sizeable collection of designs you can choose from. There are hundreds of designs and templates accessible in many categories, so you may discover the correct design for your needs at any time.
You may still take the customization way if you're wanting to develop a website but don't want to deal with any of the pre-designed templates.
Divi's structure is quite easy to adjust to your needs because it comes with structure-controlling devices that make things a lot easier by allowing you to return all the pieces to their original placements, clear them entirely, or utilize them as filler layers, for example. Furthermore, these themes function well on mobile devices.
Wix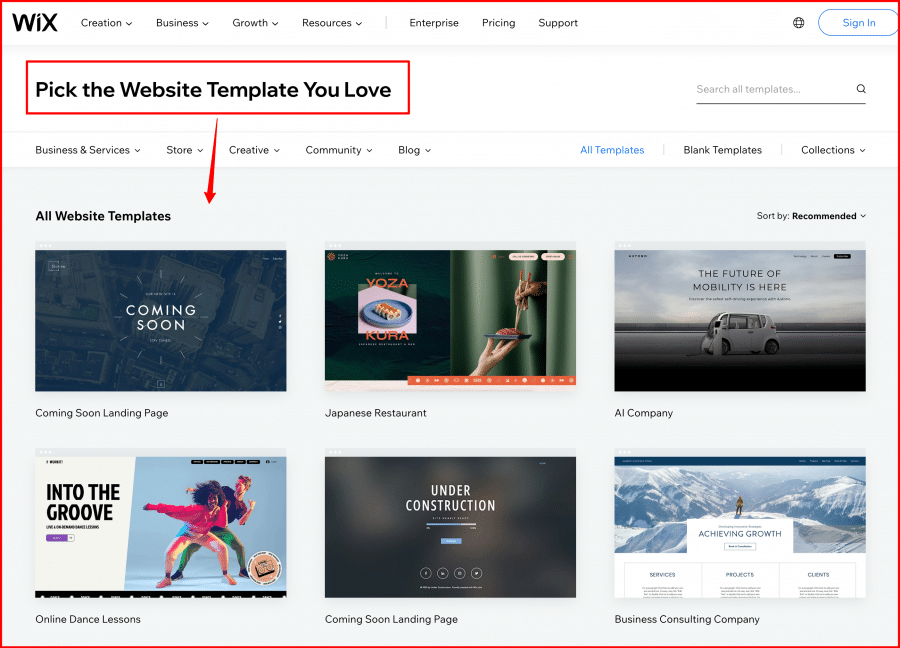 One of Wix's biggest features is that you may choose from over 550 distinct layouts and styles! To obtain the desired result, these may all be modified or adjusted. The templates are divided into numerous categories based on the topic of your website.
If you're having problems finding anything for your unique website type, you might try mixing and combining parts from several themes, as they all belong to the same category and may appeal to different people in different ways.
If you're having trouble deciding between too many alternatives in a specific category, there's always the option to customize it.
Verdict
Without a doubt, Divi outperforms its competitors when it comes to providing the finest template and layout tweaking options. The user interface of the design stations ensures that site designers have access to the highest-quality CSS-based layouts and designs.
While the major online website builders have some lovely pre-designed themes, Divi just outshines them all when it comes to the amount of pre-made layouts available. Divi always gets my vote for this reason.
2. Logo Creator
Divi
The Divi theme was designed specifically for WordPress websites, and it allows you to simply self-impose your unique logo whether or not you are experienced in the graphic arts.
You also have a wide range of subjects and template designs to choose from, all of which may be coupled with WordPress. The Divi theme's settings and choices will be accessible through the notification bar.
Wix
Wix has developed its own Artificial Design Intelligence to make it easier for clients to create websites. This isn't the only method Wix can assist its customers with completing chores or starting new projects; the platform can also be used to generate logos. These resources also work in tandem with one another.
Verdict
When it comes to which theme is most versatile with custom logo possibilities, Divi is the obvious victor. Divi allows you to create your own logo by giving templates that may be customized to match the colors and branding requirements of your project.
Divi has a plethora of page elements that can be implemented as part of your WordPress site, including icons, layout items, and any other assets you require, making it an excellent choice if you want your site to stand out from the crowd or simply want to provide a high-quality experience for your visitors.
3. Add-ons and widgets
Divi
The Divi theme is built on the WordPress layout, which means you may use it with a wide range of WordPress plugins, including statistics and SEO development, as well as email commerce, content cascade, and many more. Additionally,
it's possible to combine the program with third-party services through the constructor itself. The site's organization has a passcode module that allows you to use third-party shortcodes that have previously been incorporated.
Wix
Individuals may create their own online presence using Wix, which includes anything from personal websites and blogs to retail portals and e-Commerce platforms.
Wix provides WordPress plugins that aid with e-commerce and visitor generation. It also has a number of third-party tools that will assist you in keeping the retail process running smoothly.
Wix stands out as a superb online development platform because of its product configurability tools, hand-picked partner solutions, and clearly stated revenue choices.
Verdict
In the end, Divi comes out on top. We've already seen how simple it is to set up with its custom modules, especially when compared to Wix, which demands us to carry security codes with us wherever we go, which may be stressful at times.
You also don't have to worry about joining up for third-party sites only to get account information, such as the passcode.
4. Online search engines
Divi
Individual Blogging is available in the Divi library and may be used in any region of your website. Simply set both the 'blog' module style and insert it into any page or post section utilizing the module panel wherever it is most practical for your site design efforts to get this function running.
The portions here feature some of the most popular settings accessible, such as Layout, Appearance, and Advanced, enabling you to fine-tune and customize your blog to your exact specifications.
Wix
Wix has an add-on that enables you to embed regular blog articles into your website. Visitors may quickly search for this function through your menu bar when it has been installed, and it can then be linked to additional devices.
It can also generate new posts, update them, and adjust the timetable, allowing you to publish new content at any moment.
You'll find it easier to interact with your audience on a deeper level than previously by staying in touch with them – whether through the tag cloud, bespoke feeds, or customized presentations.
Verdict
After reviewing two of the best WordPress themes for internet search engines in this article. The first is Wix, and the second is Divi Theme. In terms of functionality and usability, both systems are the best.
5. e-commerce Features
Divi
Elegant Themes, the creator and seller of some of the most popular WordPress themes in the world, has a core collection of Divi themes developed exclusively for online retailers for Divi theme customers.
One feature that distinguishes this collection of WordPress themes is that it includes features such as shopping cart functionality and product pages. For those of you who are curious, we're talking about the Divi WordPress theme framework.
Wix
Wix is a flexible piece of software that allows business owners to cover all of their eCommerce bases. Wix allows you to personalise your site to any size and modify the colors of your business.
You don't need any coding knowledge to make layout changes because it employs drag-and-drop capabilities! Choose a design template or start from scratch, then add goods to hundreds of categories, fill in the information, and preview.
Verdict
The platforms look to perform quite well, and in terms of comfort and customization, they both provide a wide range of possibilities that appear to be thorough when it comes to building something that would not have been possible with any other platform. However,
Divi takes the cake when it comes to customization since it offers more search tools than the competition and can help you discover what you need faster, which is very useful on hectic days. Furthermore, it appears to be friendly.
Design and Flexibility in Divi vs Wix
While Wix may be a more well-rounded solution for most businesses, Divi takes the cake when it comes to building WordPress-specific themes. You won't be able to get enough of the easy-to-use UI and abundance of adjustable options.
Furthermore, because Divi is tightly integrated with common WordPress functionalities and plugins, there's no need to write custom code or create a complementing theme from the ground up—certainly, it's the name of the game in this regard.
Divi vs Wix Customer Support
Divi
When you deal with the Divi team, you know that you have someone on your side that is dedicated to helping you make your website stand out from the crowd.
They provide technical help 24 hours a day, seven days a week, and may provide tailored assistance if you can't get some settings to function to your satisfaction on your own.
Divi saw after some time on the site that many people were asking the same fundamental questions again and over. Elegant Themes chose to incorporate Open Chat as a result of this observation.
As a result, you may now contact an Elegant Themes representative simply by clicking on an icon anywhere on the site, making it easier to get a quick response to your question.
This new tool makes it easy for you to communicate with their support staff so that they can better comprehend your issue or respond to any queries you may have in a timely and effective manner.
Our real-time messaging platform allows Divi to communicate with clients and coworkers in real-time. Don't worry if you mistakenly shut the chat window; your response will be sent to you by email, and you won't have to worry about anything.
Wix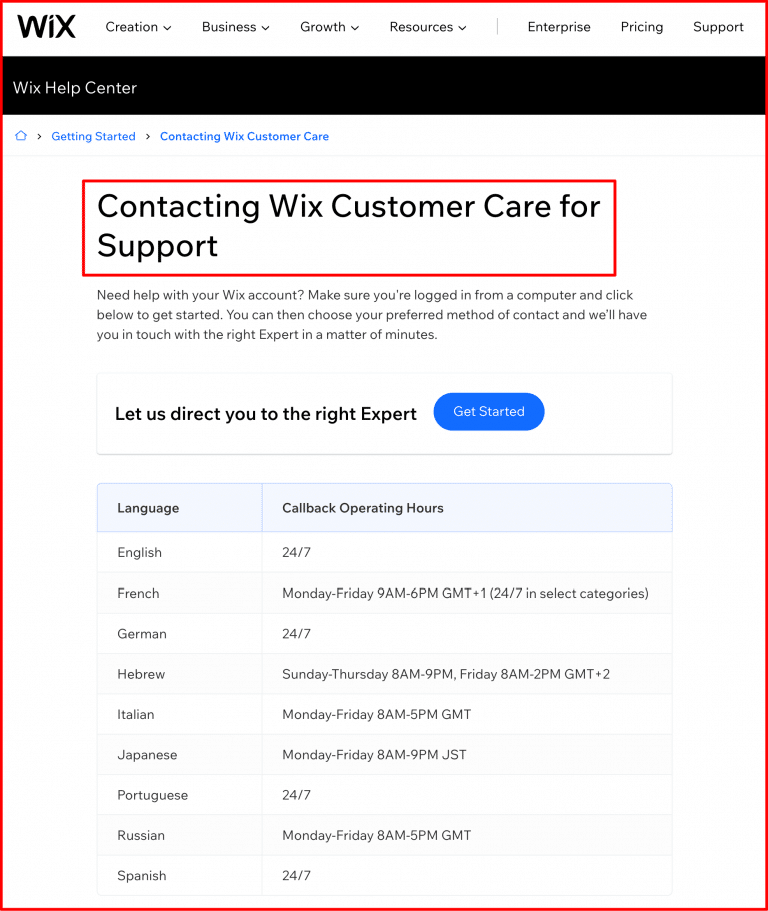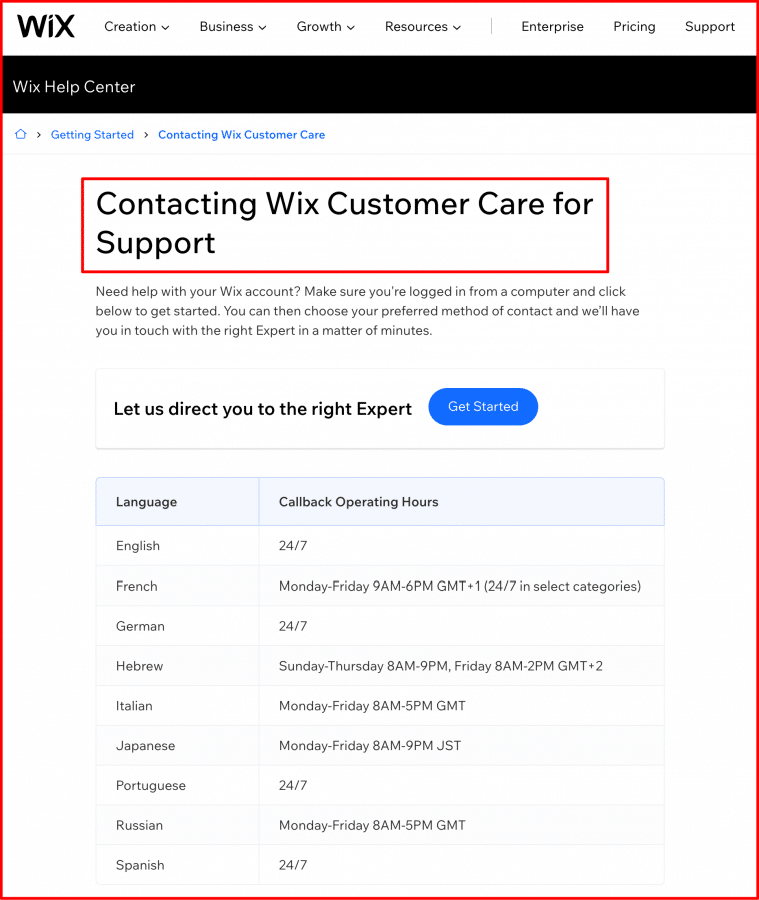 Wix offers a variety of support alternatives if you want assistance. When you have a suspicion that anything is wrong with your site, just enter the Support tab and click the "Submit a ticket" button.
Requesting a callback from the staff, who will contact you immediately instead of having to submit certain information, is also the best or most convenient option.
They provide services in a variety of languages, including English, French, German, Italian, and Japanese. Each language to be translated has a separate time schedule, which is explicitly stated on the website.
If you require a certain language, you may quickly locate it on their list and contact them at that moment. It would be helpful if you could send your queries in categories to make things simpler.
Customers may now obtain immediate help from a Customer Care Expert who specializes in that sector specifically. This will save you time and work while also ensuring that everything is in order. Wix also includes a support website with a variety of topics and a variety of queries.
Divi vs Wix: The Price Comparison
Divi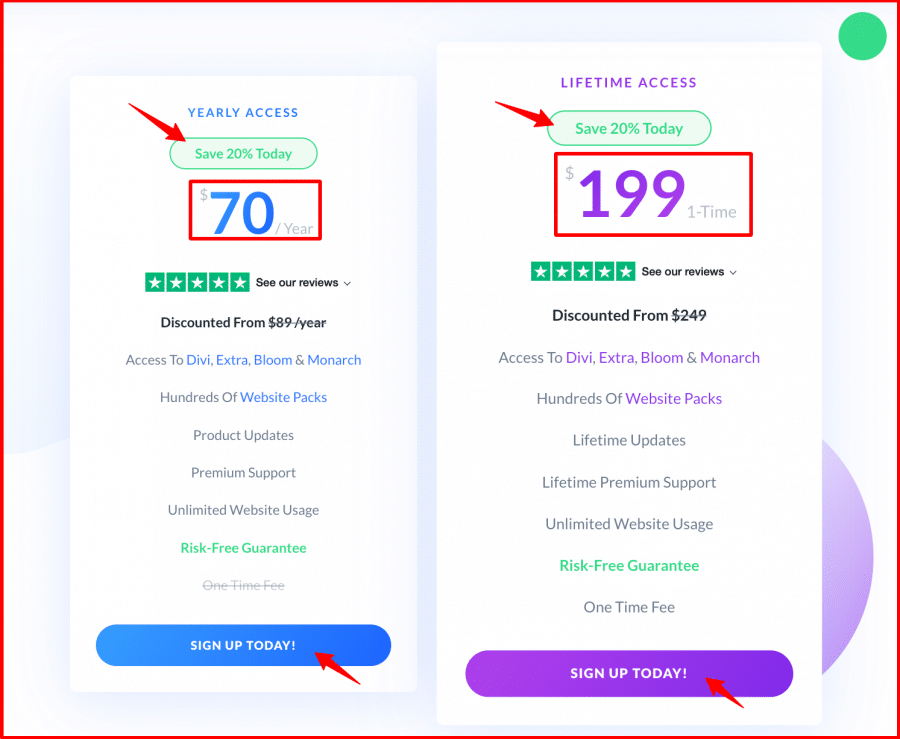 Divi offers two price options for its assets: one for yearly access and the other for lifetime access. In terms of cost, it appears to be reasonable in light of the software's extensive feature set.
The following are the two price choices available to users:
Yearly Access ($89/year) – Access to the Divi, Extra, Bloom, and Monarch plugins, as well as hundreds of website packs, product updates, premium support, unlimited website usage, unique Cyber Monday Product Deals, exclusive Divi theme builder Packs, risk-free guarantee, and more. And you'll get access to all of these features for a year.
Lifetime Access ($249 as a one-time payment) – When it comes to perks, the lifetime package is the most valuable. This bundle generally contains a variety of advantages, such as lifelong access, updates and upgrades for life, and premium support. This package isn't necessarily the ideal option for a startup, but if you're serious about your business and want to make it a long-term success, it's definitely the best option.
Wix
Wix has one of the most reasonable pricing policies. There are lifetime packages available that will save you money.
You may also take advantage of the free plan, which has certain limits but allows you to observe how the system works. The price strategy is fairly clear, and there are several options to pick from. Business and eCommerce options are also available.
Standard Wix Plans
Pro plan ($23/month ) – It's the most basic plan. There are no system ad banners, and domain name registration and hosting are both free.
Combo plan ($14month ) – It is the plan that people prefer for personal usage. In addition to the benefits of the previous plan, it offers limitless bandwidth and 10GB of storage space.
Unlimited plan ($18/month ) – This plan was created with businesses and freelancers in mind. In addition to the features of the previous plan, it includes 2 hours of video storage capacity, Google Analytics integration, and data collection capabilities.
VIP plan ($39/month) – This strategy is for first-priority assistance. It also comes with first-class service, a professional logo, and all of the preceding level's features.
Business/eCommerce Plans
Business Basic plan ($23/month ) – This package includes the ability to accept online payments.
Business Unlimited plan ($27/month ) – Having all of the characteristics of the previous plan It contains an integrated eCommerce platform, entrepreneur-specific applications, and company growth tools.
Business VIP plan ($49/month ) – It offers limitless video storage space, unlimited bandwidth, and the whole Wix Suite, as well as all of the features of the previous version. It also contains an end-to-end business solution with the greatest capability and the most tools.
All premium plans come with a free SSL certificate, hosting, and a one-year domain with the option to renew it. There's also a 14-day money-back guarantee. If you are dissatisfied with the platform, you can request a refund.
Furthermore, the website builder offers discounts and special deals on a regular basis, allowing users to save up to 50% on the initial plan cost by signing up for the needed subscription from Tuesday to Thursday. The deal may be repeated on a regular basis, boosting client loyalty and brand reputation.
Divi Vs Wix Pros and Cons
Divi Pros
It offers a Drag and Drops visual page builder that is simple to use.
It comes with a number of ready-to-use configurable templates and layouts, as well as the ability to personalize the theme with a variety of features.
Divi is well worth the money because it gives you lifelong access to use on an almost endless number of websites.
Divi features a plethora of excellent tutorials that lead you through many different elements of using the theme and provide very detailed explanations on a range of themes.
The Divi theme comes with 32 pre-set language options, allowing you to connect with people from all over the world who have varied linguistic preferences and credentials. You won't need a web developer to use the tool of choice for constructing WordPress sites, despite the fact that it's a contemporary marvel.
Divi Cons
When you deactivate Divi, any content generated with the Divi Builder will disappear from your website's front end.
The number of template options is excessive, which makes using the software difficult.
Wix Pros
The firm gives its developers a free hosting platform that is simple to use, so you can count on your team's websites to keep up and running no matter who you're generating content for.
The website's building blocks (features) are extremely customizable, allowing the consumer to design a site that meets his or her individual tastes while also allowing for text and other element animations.
Wix has a number of features that allow you to customize your site exactly how you want it. For example, you can include stunning video, photo, and audio galleries, as well as custom blog themes – in short, Wix is powerful enough for even the most complex web-based businesses, such as video streaming sites, real estate agencies, or media networks.
Wix Cons
The loading speed of Wix isn't the fastest, especially when using a mobile device.
Switching to a new template is not as simple as it may appear. You may make adjustments to your old template, but more customization means you must proceed with caution.
Customer reviews and testimonials
Divi
Wix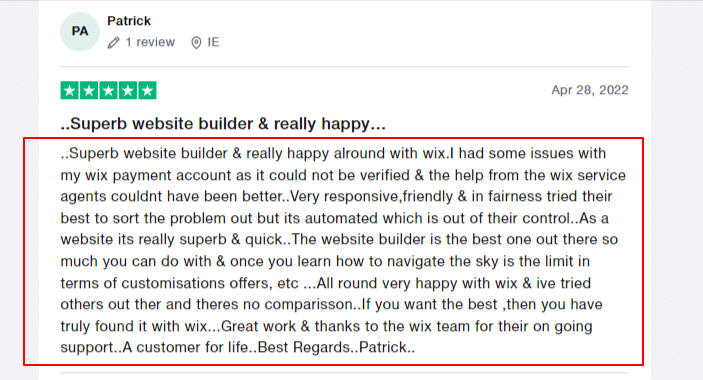 Conclusion: which is superior, Divi vs Wix?
Comparing Divi vs Wix is like comparing apples and oranges; they're both lovely, enticing, and well worth your time. If you're seeking such a theme, you'll discover a lot of fantastic aspects in each one of them.
But the burning topic of the hour is: which is superior, Divi or Wix?
Taking into account all of the aforementioned considerations, we can conclude that Divi is the greatest option for getting things done quickly and efficiently.
Divi Website Builder, as it is called, offers a variety of themes and special third-party plugins created particularly for its users, and it assists its clients when they want to opt-in to their services rather than using other website builders in the community.
Divi clients have the ability to easily edit their web pages, including any column or part within them. It also offers drag-and-drop modules and plugin capability.
It's a fantastic alternative if you want significant A/B testing capabilities while remaining cost-effective, as it's both economical and has all the features you'd expect in a quality website builder.
It's also an excellent economical alternative with all the capabilities one would need to construct their websites with packages lasting annually and forever, making it the greatest option for novices and entrepreneurs.
Social Media: Divi vs Wix
Users of social media platforms can have conversations, share information, and create web content. Blogs, micro-blogs, wikis, social networking sites, photo-sharing sites, instant messaging, video-sharing sites, podcasts, widgets, virtual worlds, and other forms of social media exist.
Divi Facebook Social Profile
Facebook is an excellent source of information about your company, products, services, and upcoming events. Divi has 3,299 likes and 3,481 followers on Facebook.
Divi Twitter Social Profile
Divi is the most popular WordPress drag-and-drop website builder in the world, and it just got even better. It has 134 Tweets and 1,332 Followers on Twitter.
Divi Instagram Social Profile
One of the best Instagram feed plugins for Divi is Divi Instagram Feed by DiviPeople. This plugin includes two feature-rich Instagram modules. Divi builder has 601 followers on Instagram.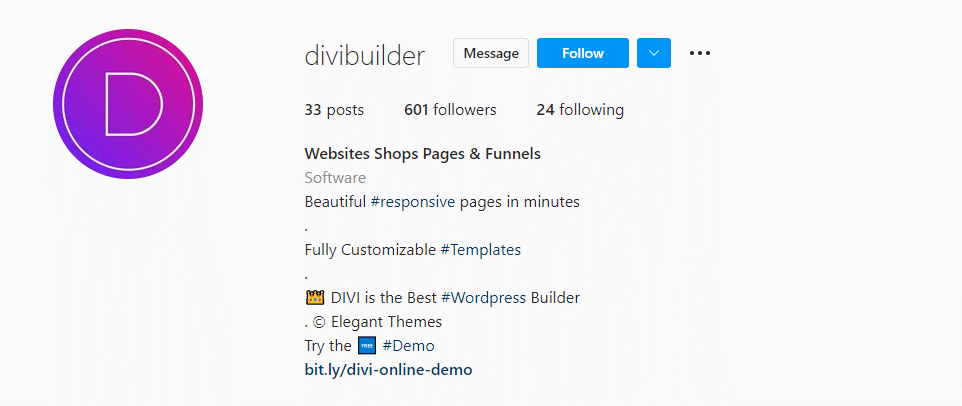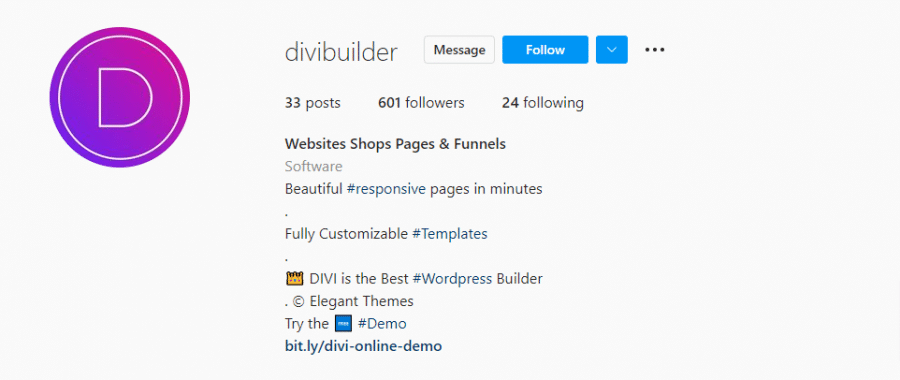 YouTube Videos
Wix Facebook social profile
Wix.com is a platform that allows you to create, design, and manage. Wix has 4,562,493 likes and 4,638,887 followers on Facebook.
Wix Twitter social profile
Twitter is a microblogging and social networking service in the United States where users post and interact with messages known as "tweets." Wix has 89.1K Tweets and 417.8K Followers on Twitter.
Wix.com is a comprehensive platform that allows you to express yourself completely online. With cutting-edge technology and unrivaled design capabilities. It has 197,727 followers on Linkedin.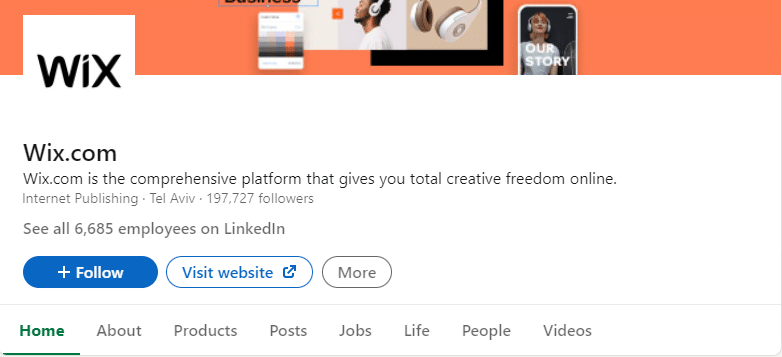 YouTube Videos
FAQs Related To Divi Vs Wix
Is Divi better than Wix?
Divi is ideal for those who want to use a drag-and-drop WordPress building system with complete control over every element and the ability to choose their own hosting. Wix has a user-friendly builder and a variety of hosting alternatives. It's a wonderful option for anyone looking for an all-in-one solution to develop a website.
Can I use Divi with Wix?
Yes, they're both ideal candidates for it. Allow me to demonstrate why. Let's take a look at Divi first.
Is Divi the best?
Divi and Avada are commonly considered to be two of the greatest WordPress themes available. It is the best-selling WordPress theme on ThemeForest, with roughly 600,000 sales, outselling the second-placed X Theme three to one. It's easy to see why Avada is so popular after just a few minutes of using it.
Which platform is better Wix or WordPress?
As a web publishing tool for any type of website, WordPress is considerably superior to Wix. While Wix provides an easy-to-use website builder, WordPress allows you to do a lot more in the long run. For step-by-step instructions, see our guide on how to construct a website using WordPress.
Is Wix good for beginners?
Overall score. Wix's drag-and-drop builder makes it simple to build a professional website — even if you don't know how to code! … Wix is a scalable and beginner-friendly platform that can be used for everything from personal online portfolios to small business websites.
Is It Worth It To Buy Divi?
In comparison to other themes, Divi's greatest strength is its design freedom. Overall, Divi is an excellent choice for folks who want the ability to create bespoke designs without having to know how to code. While Divi provides a great deal of versatility, it isn't your only option.
Why is Divi so popular?
Elegant Themes' flagship theme, Divi, is also one of the most popular WordPress themes available today. It was designed to be suited for any type of website you would wish to construct with WordPress because it's a multipurpose theme. Divi has been updated and improved on a regular basis over the years.
What is the limitation of Wix?
Wix Templates are not interchangeable, which is a disadvantage. Wix branding is enforced on the free plan. A subscription package is required for tracking and analytics. Your website isn't portable. Premium Plans are only available for a single site.
Is Divi a WordPress?
Divi is more than just a WordPress theme; it's a full design framework that lets you modify every aspect of your website from the ground up. You have complete control over every aspect of your life. Create the ideal websites for both you and your customers.
Is Divi good for SEO?
Because it builds responsive pages that render properly on all devices, Divi Builder is ideal for SEO. They offer simple SEO analysis and Yoast plug-in integration, as well as step-by-step guidance and tools for lowering your website's bounce rate.
Is Divi a plugin?
The Divi Builder Plugin is a stand-alone Drag & Drop page builder plugin that works with any WordPress theme and is powered by the Divi Theme.