If you've ever wondered how to pick the right platform for your online classes, here is the answer.
In this article, I will be contrasting two of the most popular online course platforms, edX vs Udemy including their aspects, including their course quality, instructors, best features, ease of use, pros & cons, and pricing.
So let's get started!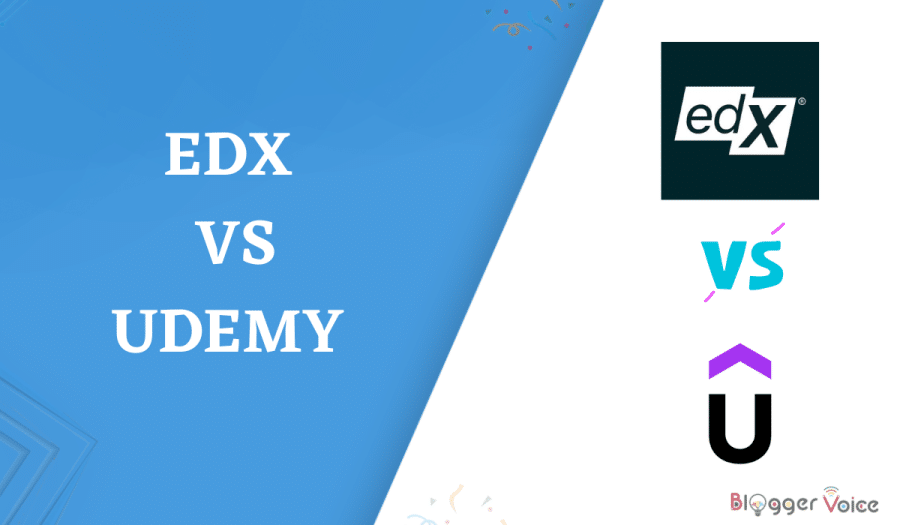 Edx overview
edX is an organization that offers MOOCs with a focus on their objective.
For the benefit of students all around the world, it collaborates with some of the best educational institutions and institutions to provide top-notch online courses.
Edx is an online education platform that hosts a variety of courses that students can use to improve themselves and their prospects in their professional and personal lives.
A group of researchers from both Harvard and MIT established it in 2012.
More than a million people were using the service less than two years after it launched.
Edx offers courses for professionals, caters specifically to high schools, works with major firms like Microsoft, and promotes "anytime, anywhere" learning.
Udemy Overview
Udemy is a massive open online course (MOOC) provider, which means that you can enroll in courses that are available to thousands, if not millions, of students at the same time.

Over 40 million users have signed up for one of the site's 155,000 courses. That is leagues above the offerings of other MOOC platforms like Coursera and Skillshare. Udemy is a popular website that offers a wide variety of online courses.
Udemy is great for non-serious students because it offers courses on practically any topic imaginable. However, because anyone can make a course, the standard varies widely.
In addition, unlike competing services, Udemy does not provide verified credentials upon completion of courses.
Note: you can also read our DataCamp Review, In which you will comprehensive analysis of it.
EDX Vs Udemy: Key Differences
Both Udemy and edX are excellent online learning platforms; nevertheless, they approach the distribution of their courses in distinctively different ways.
I have outlined in this section what I believe to be the most significant distinctions between Udemy versus edX.
The "audit a course" feature of edX allows you to access each course in either category for free, no questions asked. Udemy, on the other hand, only offers a few of introductory courses at no cost.
Udemy offers more than 185,000 courses, while edX only offers 3,000, so there is a wide variety to pick from.
With the introduction of scholarship opportunities, edX has made higher education more widely available to students around the world. Udemy, on the other hand, does not offer any form of financial aid or scholarship to its students.
While both Udemy and edX provide courses in multiple languages, Udemy is well ahead of the competition thanks to its production of courses in 60 or more international languages.
Unlike Udemy, which only gives certificates of completion, edX allows you to get a degree via its platform through partnerships with prominent colleges.
Unlike Udemy, where you have to actively seek comparable courses, edX creates simple paths that make it possible to take them all in one convenient location.
eDX vs Udemy: Features Comparision
edX and Udemy are two of the leading online course providers, and each offers a variety of features that students should watch out for.
I'm going to provide a comprehensive comparison of these two different learning platforms in this section.
1. Instructors
Udemy's instructors are industry professionals who have spent years honing their skills and expanding their knowledge base in a certain field.
As a result of the fact that anybody may become an instructor on Udemy and can curate their own courses, the overall quality of the platform's instructors is inconsistent.
However, only highly qualified university professors from edX partner institutions are permitted to teach on the site.
This is why edX's strategy and course content differ from those of Udemy and numerous other online education websites. The edX platform serves as a doorway for higher education, closing the gap between the two.
2. Best Suitability
With the help of Udemy's features, advantages, and key contrasts, I've separated the platform into distinct categories and identified its ideal users.
If you are searching the internet for courses that are currently in high demand.
When you are working with a limited budget but nonetheless require certificate classes.
A student who is interested in improving your abilities.
Same as edX, With the help of edX's features, advantages, and key contrasts, I've separated the platform into distinct categories and identified its ideal users.
People who are interested in gaining knowledge from major educational institutions such as Harvard and Stanford.
People who would like to be an expert in a subject and earn a certification in that field.
If you want to earn a degree without ever having to leave the coziness of your own house.
You have the goal of attending a particular class without having to spend a single dime.
3. Course Quality
The monotony of Udemy's approach to the courses in a course was inevitable given the platform's focus on those lessons. In comparison, the work created by edX was interesting and high-quality.
Udemy could be intriguing if you're a slow learner, but edX will have you on the tip of your seat until you finish the course.
It was convincing that edX broke down complex chapters into manageable pieces, while Udemy glossed over certain tricky chapters without explanation.
4. Time Flexibility
You can choose from many courses on Udemy, and once you buy one, you can use it as long as you want, so you can learn at your own pace.
You can find the materials for that course on the Udemy website and use them whenever you want. You can watch the videos in each course at your own pace, but you only have a certain amount of time to do so.
On edX, you can choose between self-paced and instructor courses. If you sign up for a self-paced course, you can study whenever you want.
But most courses with a teacher last between 8 and 12 weeks. To get the certificate, you must finish the course by the due date.
5. Customer support
To have a live chat with a member of the edX Learner Support team, cookies are required. If you choose to disable cookies, you can still contact edX Learner Support by writing to info@edx.org.
You can contact press@udemy.com with any inquiries regarding research or requests from the media, and we will get back to you as soon as possible.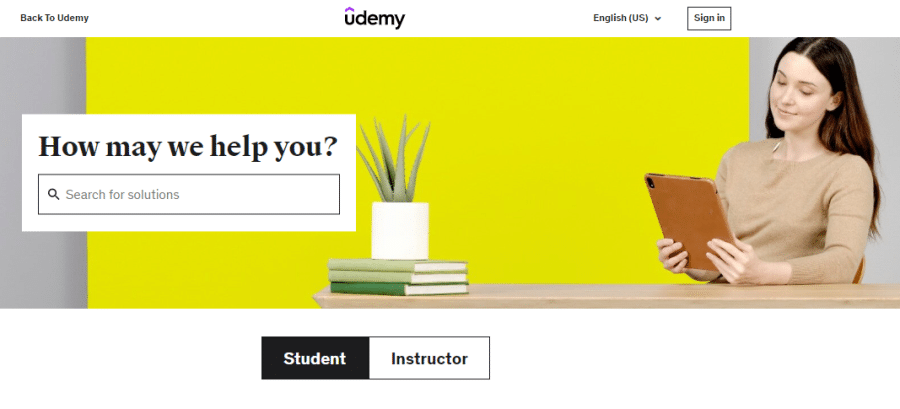 You may visit the Udemy help center if you have any questions regarding the Udemy platform or if you need assistance with anything relating to support.
EDX vs Udemy: Pros & Cons
Both edX and Udemy have some appealing qualities that users should keep an eye out for, in addition to some deficiencies.
I will now discuss the benefits and drawbacks of both of these course platforms.
EDX Pros & Cons
| | |
| --- | --- |
| Pros | Cons |
| Save and view lessons. | Very expensive. |
| Easy shortcuts group similar courses. | |
| High-quality academic institutions provide content. | |
| Freely audit any course. | |
| edX is the authority for all certifications. | |
Udemy Pros & Cons
| | |
| --- | --- |
| Pros | Cons |
| Option for single course purchase. | Inconsistent educators. |
| Udemy has 60+ language courses. | |
| Mobile applications. | |
| Certificates on completing a course. | |
| Affordable | |
EDX Vs Udemy Pricing Plans
Udemy and edX both have paid subscription options, but there are ways to use them for free.
Here, In this section, I have covered the pricing of edX vs Udemy.
EDX Pricing Plans
Mainly edX has two pricing options for businesses:
Groups plan: $349/year/learner
Enterprise plan: Custom Pricing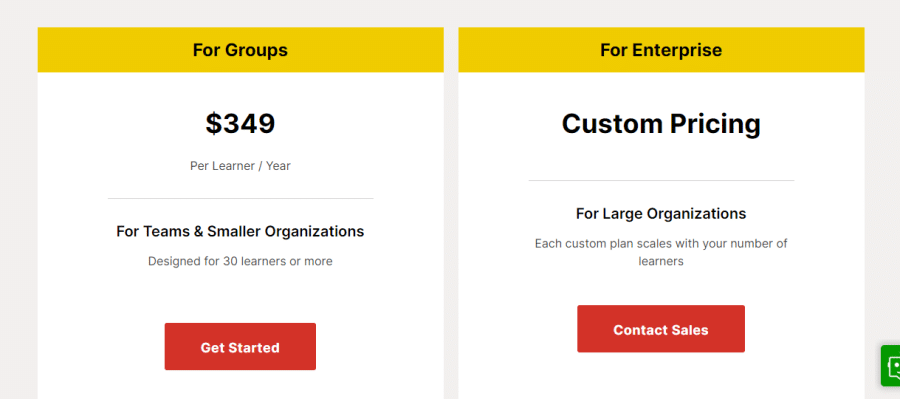 Udemy Pricing plans
Mainly Udemy has three different pricing plans for businesses:
Enterprise plan: Contact sales for pricing (21 or more users)
Team plan: $360/year-per user(5-20users)
Leadership Development Programs: Contact sales
Conclusion: eDX Vs Udemy
Based upon my own experience with both edX and Udemy, I can say with confidence that edX is better in most ways.
I chose Udemy because it has a lot of courses and can be used in more than sixty languages. Udemy is a great way to save money on a single course and have unlimited access to it for the rest of your life.
If you want to get the most for your money, edX is a great choice. Remember that edX lets you look at courses for free.
Frequently Asked Questions
Does the edX certificate have value?
Yes, It's a good idea to get a professional certification from edX. With the help of online courses and credentials from EdX, students can improve their chances of getting a job. Students work at their own pace using a curriculum put together by top schools.
Are Udemy certificates taken seriously?
Even if employers do not regard these certificates as formal documents, they are nevertheless proof that you have finished training and have gained additional abilities from using this online platform.
Do jobs accept Udemy certificates?
Yes, Udemy courses can get you hired. In response to the common question "do employers recognize Udemy certifications? ", we'd want to reassure you that it depends on the position you're applying for and your level of experience and education.
Do professionals use Udemy?
Yes, Professionals who are interested in furthering their education will benefit from using Udemy. People who are interested in switching careers. Students that are looking to supplement their current education