Divi vs Elementor is two of the most popular WordPress page builders right now. Both of these page builders are extremely powerful and both come with dozens of pre-designed templates.
Which one of these page builders should you use? That's what this article will help you decide.
Our Elementor vs Divi article looks at these two-page builders and compares the two in terms of features, ease of use, and price.
But first, let us get to know a little bit about what are these tools.
These are page builders. Now let me start from the basics.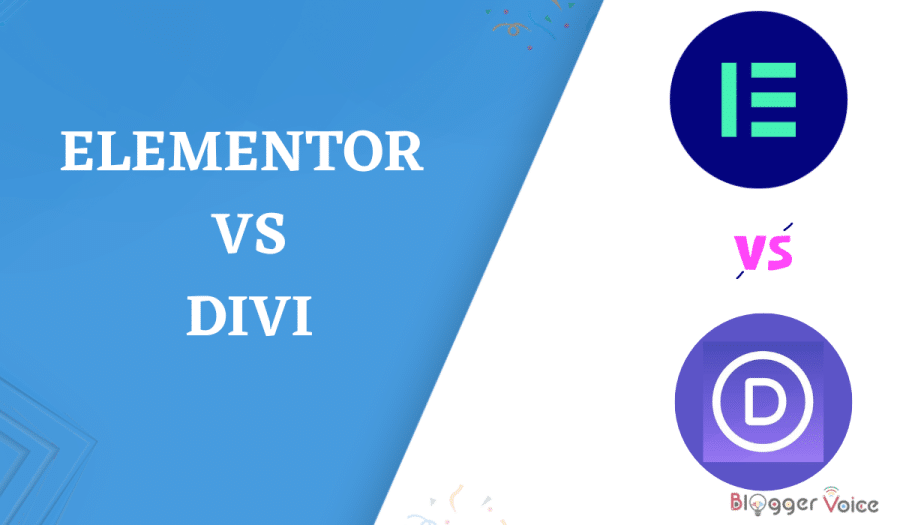 Elementor vs Divi: Key Differences
Elementor's user interface is more intuitive thanks to its drag-and-drop editor and real-time preview capability. In contrast, Divi's UI is more involved and includes more customization options.
Buttons, forms, and pricing tables are just a few examples of the many design elements available in Elementor. While Elementor's library of premade design components is extensive, Divi's is not quite as extensive.
As for the templates, Elementor has a wide variety of them available, all of which may be simply modified to suit your specific demands. While Elementor's library of templates is big, Divi's is sufficient.
There is a free version of Elementor as well as a premium version that may be purchased once for a fee. Divi is offered on a yearly subscription basis with a 30-day refund policy.
Elementor has a significant user base and a committed support team that is available via forums, tutorials, and documentation. Similarly to Elementor, Divi has a community and dedicated support team, however, they are more limited in scope.
Elementor is a WordPress drag-and-drop page builder. Using a visual editor, this plugin allows you to create beautiful pages. It's intended to help you quickly create dynamic websites. This WordPress plugin is an all-in-one solution that allows you to control all aspects of your website design from a single platform
Elegant Themes' Divi Builder is a brand new product that has the potential to change the way you build websites. Divi Builder is a WordPress plugin based on Elegant Themes' popular Divi theme that works with virtually any WordPress theme — including themes not created by Elegant Themes.
With Elementor, you can create a website quickly and easily with just a few clicks and drags and drops. I used to make amazing-looking websites.
Elegant Themes' Divi Builder is a brand new product that has the potential to change the way you build websites. Divi Builder is a WordPress plugin based on Elegant Themes' popular Divi theme that works with virtually any WordPress theme — including themes not created by Elegant Themes.
Elementor has 5 pricing Plan options, single website costs $49 per year, with additional websites costing extra. A year's access to three websites is $99 USD. For $199 per year, you can host 25 websites. 100 professional websites cost $499, and 1000 cost $999.
The Divi 89$ yearly access plan and A 249$ lifetime access are one-time purchases that allow you to use their resources for the rest of your life. that includes all of its features as well as premium support
Email support
Live chat to pro users for 24 hours
Active and extensive article and video archive on their YouTube channel as well
Community support from other pro users and developers.
Email support
24/7 Customer Support
Since these two-page builder plugins are both considered to be among the best available, let's begin by comparing the primary characteristics that both of them have Further.
These are the main features that you will get regardless of which plugin you choose to use, but there are obviously still some minor feature changes here and there.
But both Divi and Elementor are regarded as two of the best drag-and-drop page builders for WordPress. Both allow you to construct a website that is entirely unique to your business without requiring you to have any prior experience with coding.
In addition to assisting you in the construction of pages, they offer support for the creation of themes and advanced integrations of dynamic content.
And the pricing is the major difference between Elementor and Divi. There is a free version of Elementor, and the Pro version begins at $49 per year for one site.
For infinite websites, a one-time fee of $89 per year (or $249 for a lifetime subscription) is required to use Divi. The only one that provides a lifetime license that may be used on an unlimited number of websites in Divi.
What is Elementor?
Elementor is an all-in-one website builder that can help you build websites without any coding. It's a great alternative to the traditional WordPress website-building experience and is quite popular nowadays.
Elementor has a lot of features, including specialized ones for your elements, like buttons, columns, and much more.
It also has a drag-and-drop editing tool to make all customizations. If you're looking for a website builder that's easy to use and will get the job done, Elementor might be what you're looking for.
Elementor is great because it doesn't just work on websites, but also on YouTube videos, Facebook posts, and even on WordPress e-commerce sites. If you want to make your site stand out from the competition and make it look unique, Elementor can help.
What is Divi?
Divi is a theme that has been created by Elegant Themes to allow users to easily customize their websites. Divi combines the power of page building with the flexibility of a drag-and-drop interface.
An excellent tool for rookies and experts alike, this WordPress theme allows you to make a website in a fraction of the time of other themes.
This piece of software has a lot of features, including advanced customization like the ability to upload and create unique designs, a drag-and-drop layout builder, endless visual possibilities, and an intuitive interface.
Elementor Vs Divi: Features Comparision
Now that we know what these tools are, let's get straight into the Elementor vs Divi comparison. Here is a quick look out at the topics that we are going to compare in this Elementor vs Divi.
2. Ease of use
3. Modules
4. Comparing template elements
5. Styling
9. E-commerce
10. Customer Support
Elementor vs Divi: What with the interface?
Elementor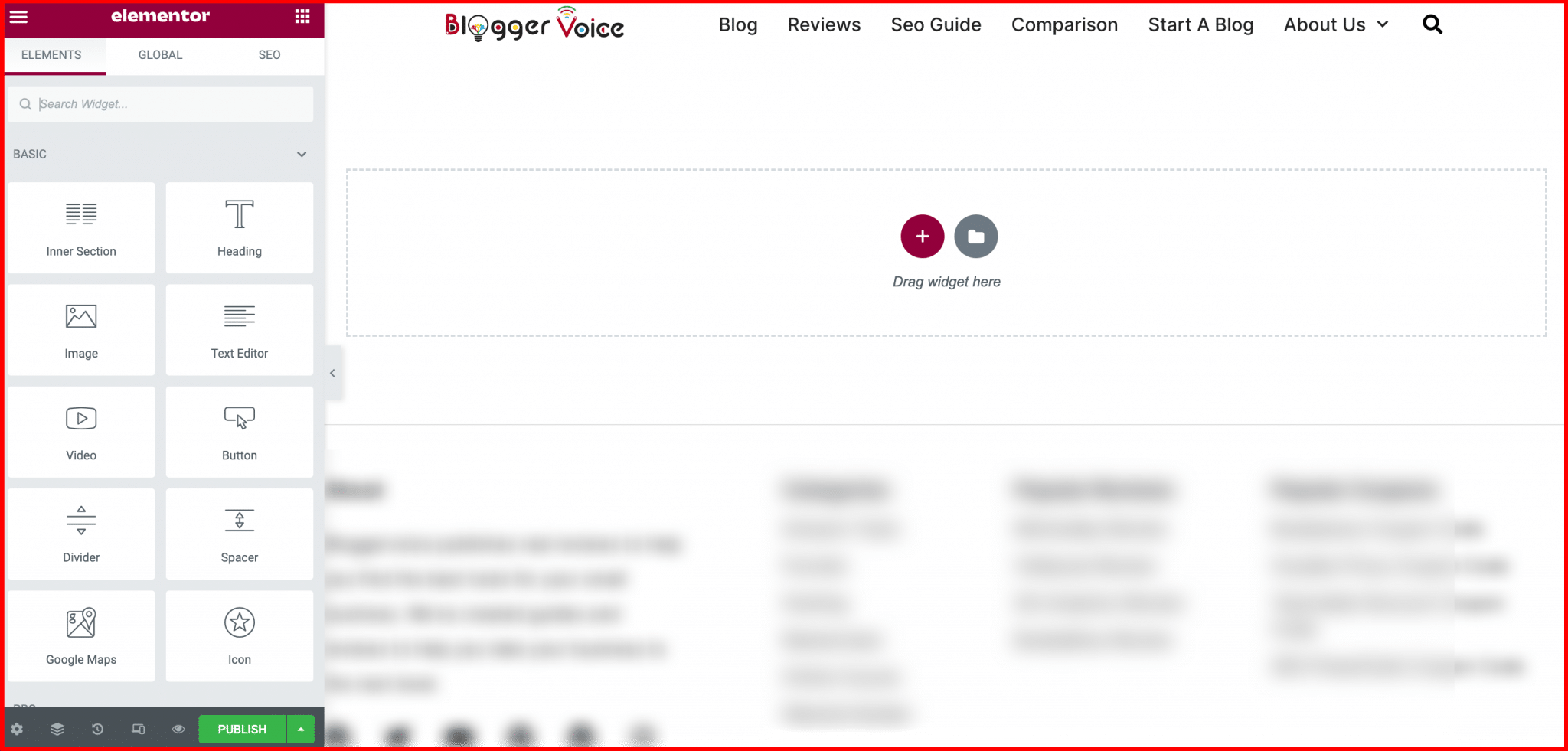 In Elementor you get a clean space to work on. All its elements are usually arranged in a column on the left-hand side and you get to choose which one you want to work on.
This gives the tool a clean user interface and an unproblematic customization experience. It is more like designing a page from a blank canvas.
Divi
Divi on the other hand has the elements arranged for you on the screen. It may seem visually cluttering to some but it is very easy to choose the desired elements and customize them as desired.
You can also move the elements as you want. Divi, unlike Elementor, does not provide a blank space to work with.
Verdict
If you are anyone like me then I'm sure being able to start a new project on a clean slate is what appeals to you. In that case, Elementor is the right choice for you.
Elementor vs Divi: Which is easier to master?
Elementor
Elementor has been named aptly. It provides its users with multiple elements to make the best WordPress pages effortlessly.
With its basic drag-and-drop editor and simple frontend visual interface, customers love how easy it is to build pages with Elementor without the need for any coding.
Divi
With Divi, you get a similar visual drag-and-drop editor and the user interface is simple but it is not as sip le as Elementor.
It has a lot of features and elements that can feel a little cluttered and hard to manage compared to Elementor. In general, the learning curve is higher with Divi.
Verdict
Elementor definitely wins our hearts when it comes to ease of use. Its easy user interface will let even beginners make WordPress pages in minutes.
Elementor vs Divi: Modules
Elementor
Now that we know about Elementor let's discuss what we provided to make our pages. Elementor gives us columns and sections where we can add any elements or widgets.
Also, Elementor gives us around 40+ widgets in its free version and about 90 widgets in its paid version. These include Basic, Pro, Theme, and WooCommerce widgets. You can also, check on How to create coupon codes in woocommerce
Divi
Divi on the other hand has a module, row, and section as building blocks. They have a set of 36 modules to work with or customize.
The rows and sections can be customized as wanted. They also have many widgets to work with but their widget gallery is not as large as Elementor.
Verdict
No review of any tool is complete until we compare its features. In this Elementor vs Divi comparison, it is clear that Elementor wins this round again with better customization options and widget availability.
Elementor vs Divi: Who has the best templates?
Elementor
Elementor has a large gallery of around 300+ templates for you to work with, or customize as you want. These templates are of two types. One is the block template or whole page template.
In both cases, you can easily use the drag-and-drop tool to customize each element in it or design pages from scratch if you want.
Divi
Divi has a large layout gallery. They have around 2147 pre-made layouts of different sections of pages and even 110+ entire website templates. With the ability to customize them as well. It is clear that Divi provides us with a larger number of options than Elementor.
Verdict
Divi steps right up when it comes to providing their customers with pre-made templates that they can customize to get the best pages for their WordPress.
Elementor vs Divi: Styling it up
Elementor
Any element like a text or message can be especially changed for things like font size, visibility, highlights, and so on by simply pressing on that element for some time and accessing the Style and Advanced panels in their settings.
This is very easy for beginners as well. If you do want to do additional work and know coding you can use your CSS codes as well.
In fact, with its new release Elementor 3.0, you get Global Fonts. Global Color and Site panel settings in their Pro plan can be used to modify or build websites with more ease and precision.
Divi
Much like Elementor Divi also uses the same settings of Content, Design, and Advanced sections in their settings to control various aspects of styling ranging from simple text to animation to even advanced settings like mobile responsiveness or adding custom CSS codes. Thus in this respect, Elementor vs Divi gets equal scores.
Verdict
It's a tie when it comes to styling with these WordPress page-building plug-ins as they both give you ample options and similar ones too to style the different elements in your page.
Elementor vs Divi: Building up a WordPress theme
Elementor
Elementor was the first tool to give its users the option of 'theme Builder". What a theme builder essentially does is it lets you design parts of the website that is not usually restricted to content like the header, or the footer of the website.
It also lets you create single-page posts or blogs. To access Elementor Theme Builder you have to go to WordPress's dashboard and choose the Theme Builder in their template section.
That being said, Elementor's Theme Builder is very detailed and lets you edit, include or exclude any functionality you want.
Divi
With Divi, the option of Theme Builder came late. It was released in its Divi 4.0 version where you are provided similar functions and options as Elementor.
Since both are competing for tools in the markets with millions of users it's not unusual that if a new feature is released by one tool it is soon followed up by the other.
Verdict
The whole point of having this Elementor Vs Divi comparison is to see which of the two is better for WordPress users thus this is an important category.
Elementor's Theme Builder takes the price away from having granular functionality and being present in the market for a longer period for people to get used to its interface.
This feature is only available in the Pro version which you can get at a discounted price by using the Elementor Pro Coupons check our working Elementor Discount code here.
Elementor vs Divi: Responsive UI functionality
Elementor
Elementor has a built-in UI that automatically makes your pages mobile responsive but in general responsive to any device possible.
You can also edit and customize the posts or pages you create to fit or look good on a mobile as you want. Elementor overall is very mobile-friendly.
Divi
With Divi, you can perform all the above-said functions like editing, hiding, spacing, or resizing just like you want for a better mobile responsive page but the functionality to do it is not in-built.
You have to use an external extra plug-in called Divi Mobile to access this function. Otherwise, the options to customize are similar to Elementor.
Verdict
Elementor wins this round again for having an in-built responsive UI which is very important in today's world of the internet when almost everything has shifted to smartphones and iPad.
Elementor vs Divi: What really sets them apart?
Elementor
Elementor has a pop-up builder functionality in-built within itself. This can be essentially useful for lead generation through email opt-ins, exit-intent popups, and so on.
These pop-ups can be built and customized from the ground up by using the same set of tools from Elementor like the drag-and-drop builders and icons and themes.
Divi has no such feature built-in though you can use external plug-ins like Divi Overlays to do the job. Also, Divi gives you Email opt-ins with its Bloom feature but these opt-ins cannot be customized with their drag-and-drop tool so this is where Elementor has shined.
Elementor is essentially a WordPress plug-in but not a WordPress theme. However, it does provide themes like Hello that can pair perfectly with their plug-ins and its Theme Builder will let you build your own theme or customize your existing one as you want.
Divi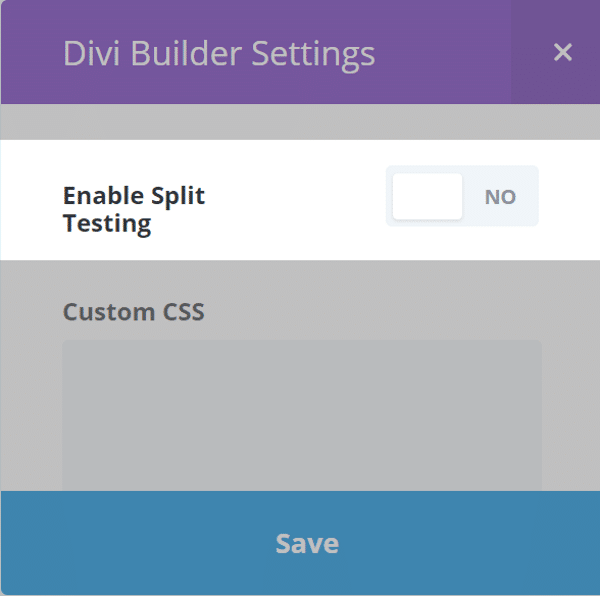 Divi also has a number of unique features to offer its clients. The most interesting one is the ability to perform A/B split testing with your created designed versions.
This is an essential feature for people with Marketing websites as they can check how their pages are going to function overall in conversion.
Elementor does not provide in-built split testing but a third-party app or plug-in like Google Analytics can be used to perform the same function.
Also, Divi is both a WordPress plug-in as well as a WordPress theme which makes it more versatile in theme building for your WordPress.
Verdict
It depends on what you are looking for in a tool. If lead generation is important for you then Elementor wins this category and if you want a detailed analysis of your designs then Divi is what you are looking for.
Elementor vs Divi: WooCommerce Integration
Elementor
Elementor can easily integrate with WooCommerce to fulfill all your needs for running a commercial website. You can sell products, make product reviews and also integrate checkouts with Elementor.
So, if you are thinking of starting a product-selling business with WordPress then Elementor has got your back.
Divi
Divi also has an entire WooCommerce toolkit that makes e-commerce a breeze. All the things that are required as a seller are provided by this cool tool.
In this regard, both Divi and Elementor have integrated WooCommerce into their system to make it particularly easy for their users to sell and manage their products.
Verdict
This Elementor vs Divi category is a tie.
Elementor vs Divi: Customer Support Provided
Elementor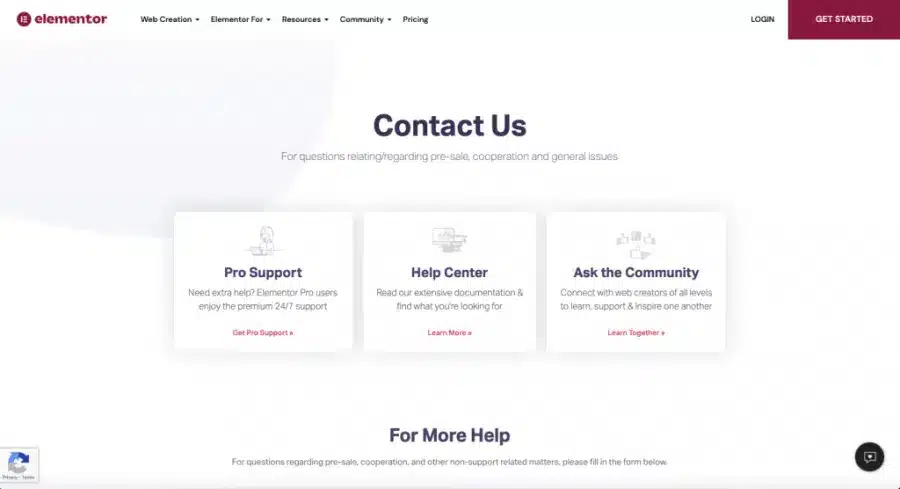 Beginners using a tool are bound to make mistakes or have doubts about the products and at this state customer service is paramount for customer satisfaction.
Elementor has a reputation for being a good sport in this matter. Elementor provides the following support to its clients:
Email support
Live chat to pro users for 24 hours
Active and extensive article and video archive on their YouTube channel as well
Community support from other pro users and developers.
Divi
Divi also provided the following support material to their customers:
Email support
Live chat for all users for 24 hours
Facebook community help
Verdict
Elementor has the reputation of being a slow responder and this is the only reason why Divi takes away the award in this forum.
Elementor vs Divi: Pricing Plan – Is it Worth the Hype?
Elementor

Elementor right off the bat has a free membership with most of its features included in it. This is a feature that makes Elementor liked by most people around. But in general, Elementor has many subscription plans, Check Elementor Pricing Plan
Pro Plans: there are four Pro plans depending on the number of websites connected. The first is the $59 yearly Essential Plan for one pro website, the second is the $99 Advanced Plan for 3 pro websites, the third is the Expert Plan at $199 for 25 pro websites, and lastly the Agency Plan at $399 for 1000 pro websites.
Each of these plans allows 90+ Basic & Pro Widgets, 60+ Pro Website Kits, and 300+ Basic & Pro Templates. However, you will require your own hosting and WordPress installation.
The second plan starts at 89$ per year which includes hosting and installation with added security coverage as well.
Divi
Divi has no free trials or account usage. You have to subscribe to avail of its resources however it does have a 30-day money-back guarantee for users who are not satisfied with their subscription. In general, they have two plans for their customers:
An $89 yearly access plan that includes all of its features including premium support and
A $ 249-lifetime access is a one-time deal to make avail of their resources for your lifetime.
Divi builder also provides a great discount to its users, you can check out our Divi discount article, In which I have mentioned the latest Divi offers.
Verdict
Elementor has a free lifetime usage account which is mostly enough for small-time users but the lifetime access for a nominal fee in Divi is definitely a steal.
Thus to end our Elementor vs Divi comparison it can be said that the lifetime access deal of Divi grabs our attention.
I know that was a long journey from top to bottom so let me summarize it for you.
Elementor vs Divi: Summary Chart
| | | |
| --- | --- | --- |
| Feature For Comparison between Elementor vs Divi | Elementor | Divi |
| User Friendly | Yes | Yes (Although there is a learning curve) |
| Templates | 90+ Pre-made Designs and 300+ Website Templates. | 100+ Website Templates. 800+ Layouts. |
| Elements | Above 90 | Above 45 |
| Drag and Drop Builder | yes | yes |
| Theme Builder | Yes | Yes |
| Customer Support | Yes | Yes |
| Free Version | Yes | No |
| Pop-up Builder | yes | No |
| A/B Split testing In-Built | No | Yes |
| Pricing | Check Out Elementor | Check Out Divi |
Conclusion: Elementor Vs Divi
To sum up, in this detailed Elementor vs Divi review it can be seen that both tools offer similar features to their users with slightly different arrangements and unique features, however, this is what sets them apart and will help you decide which tool will you prefer.
In either case, you can try Elementor for free to understand its functionality of subscribing to a Divi plan with a 30-day money-back guarantee to understand it better.
Hope this has helped.
Frequently Asked Questions
Which is better Elementor vs Divi?
Elementor is a WordPress page builder that is used as a WordPress plug-in that offers a large number of elements and flexible pricing options to its users. Divi on the other hand is both a WordPress theme and a page builder. They both sport drag-and-drop building functionality and are very useful. For a detailed comparison between Elementor vs Divi read the article above.
Why is Elementor so popular?
Because it has so many marketing components, Elementor is ideal for digital marketers and teams. With Elementor Pro's Form widget, you can build a variety of lead-generation forms and connect them to popular email marketing tools. Using Zapier, you can also connect to your CRM with this app.
Do web designers use Elementor?
Common tools used by web designers include image editing programs like Photoshop, content management systems like WordPress, website builders like Elementor, and wireframing and prototype applications.