Do you want to obtain quick feedback as you write on your most recent draught of your work-in-progress?
There is a free Chrome plugin available from Grammarly that checks your grammar as you type on Gmail, Facebook, Twitter, and Linkedin as well as Tumblr.
Grammarly offers a free edition that is accessible indefinitely. There is also a Premium plan that can be purchased for a total of $139 annually or $29.95 each month.
If you have a Premium account with Grammarly, you may make use of additional features that are available through the Chrome extension as well.
This will walk you through installing it and using it to its full potential.
How to download and install Grammarly for Windows
Both the Windows and Mac versions of Grammarly interface with a variety of well-known programs and websites, allowing you to get professional writing recommendations regardless of where you are.
Step 1: Download the desktop version of Grammarly here.
Step 2: Simply launching the downloaded file and following the on-screen instructions will finish the installation.
Step 3: After the application has been installed, you may begin typing in the program of your choices, such as Microsoft Word or Pages, after the application has been opened.
After that, you ought to notice the Grammarly widget as shown in the screenshot below.
It is recommended that you give the Grammarly Editor a shot if you work on lengthier texts.
How to use the Grammarly Chrome Extension?
Follow the best steps to properly install Grammarly Chrome Extension.
1. Download Grammarly for Chrome
You may get a free copy of the Grammarly plugin for Chrome by visiting the Chrome online store.
2. Sign up for Grammarly
Now in this step, you need to create your Grammarly account if you don't have it already.
The plugin is able to check for common grammar problems as well as misspelled terms. However, in order to make use of additional features, we strongly suggest that you sign up for a free Grammarly account by clicking the red "Sign Up" button.
3. Start Using Grammarly
Now you have successfully installed Grammarly Chrome Extension and you can now open your favorite editor and start writing your piece of content.
If you wish to upgrade your plan then you can always make use of the Grammarly discount for students to get more off on your subscription.
What Can You Do With Grammarly Chrome Extension?
Grammarly is able to identify faults in your writing by utilizing artificial intelligence and providing methods to correct them. These are the following:
Spelling, grammar, and punctuation: it catches all the most common mistakes, just like any spellchecker.
Long or confusing sentences: Grammarly marks long, hard-to-understand sentences so that they can be made clearer and shorter.
Tone: Once your email has 121 characters, Gmail automatically turns on a tone detector that can recognize more than 40 different tones.
You'll get advice on how to break up your text to make it easier to read.
Plagiarism: To check for plagiarism, Grammarly compares your work to the ProQuest database and more than 16 billion web pages. This lets you know that your work is original.
Citations If Grammarly finds that you copied some of your text from somewhere else, it will give you citations in MLA, APA, or Chicago style.
Grammarly Premium Features
Users who have upgraded to the premium version of Grammarly get access to more sophisticated grammatical recommendations.
After an error has been made by you regarding the subject-verb agreement, punctuation, or vocabulary, the text will be underlined in one of the following colors: red, blue, green, or violet.
The color of the underlining is related to the type of proposal made, with blue representing ideas related to clarity, red for accuracy, green for engagement, and green for delivery (violet).
The extensive explanations that are provided for each of the tool's recommendations are what set it apart from the other grammar checkers that are currently accessible.
The Plagiarism tool may be used by selecting the "Plagiarism" option located at the bottom right of the pop-up. This enables you to spot plagiarised material and trace its origins back to its original sources.
It is an excellent function for editors, who frequently need to evaluate contributions made by a variety of contributors to their websites.
Grammarly Social Profile
Let's find out the social profiles of Grammarly.
Facebook
Grammarly joined Facebook on July 19, 2010, and currently, they have 6,860,284 followers on its Facebook page.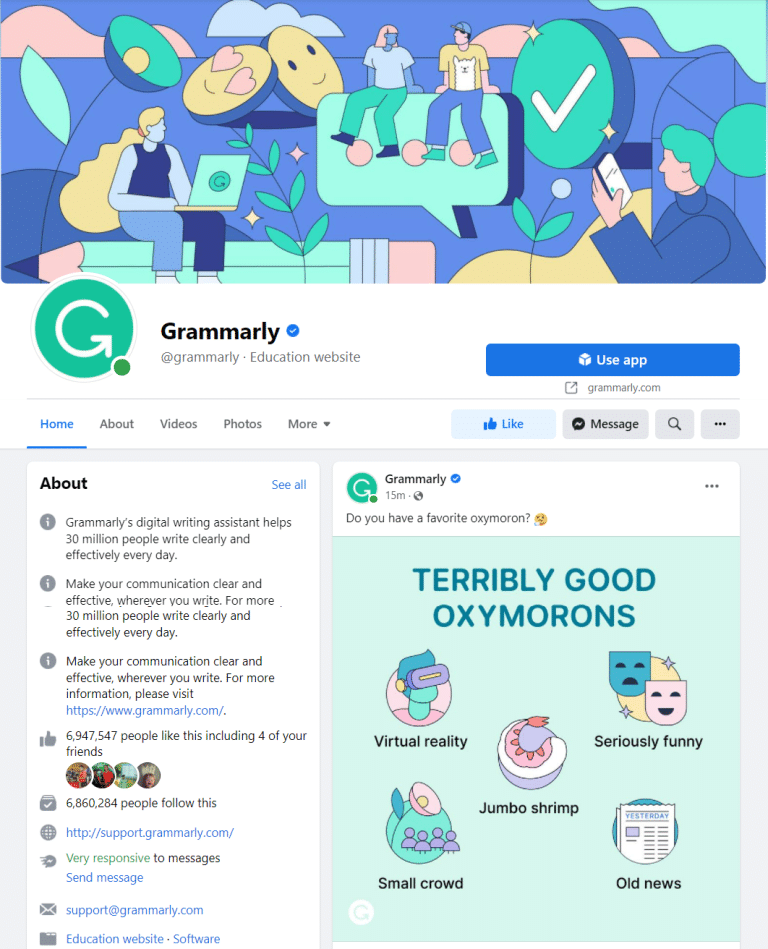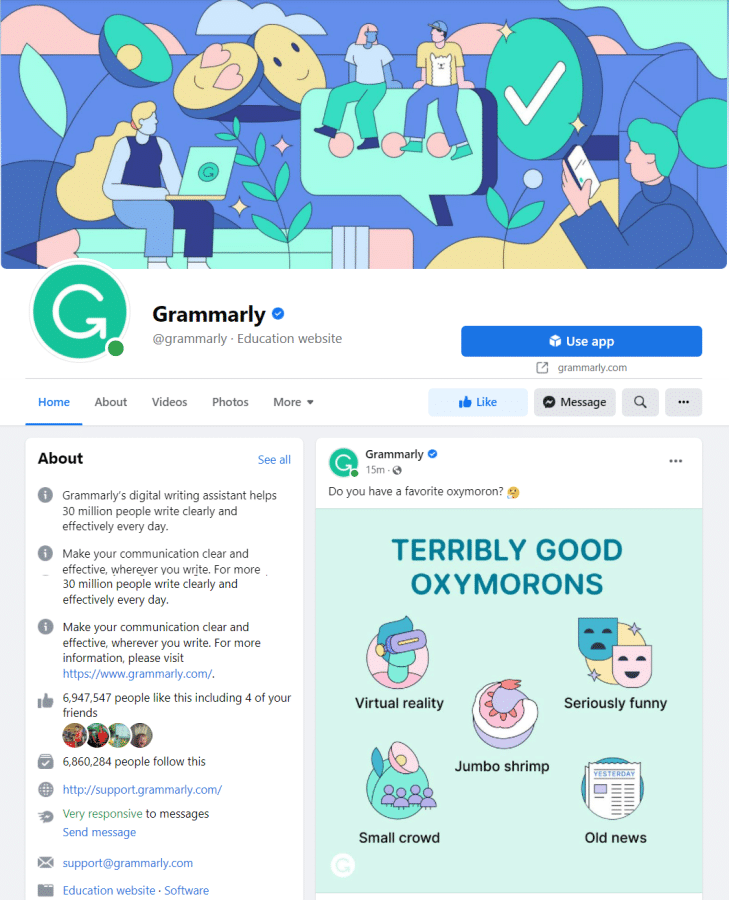 Twitter
Grammarly Joined Twitter in June 2009 and currently, they have over 210.2K Followers on their Twitter profile.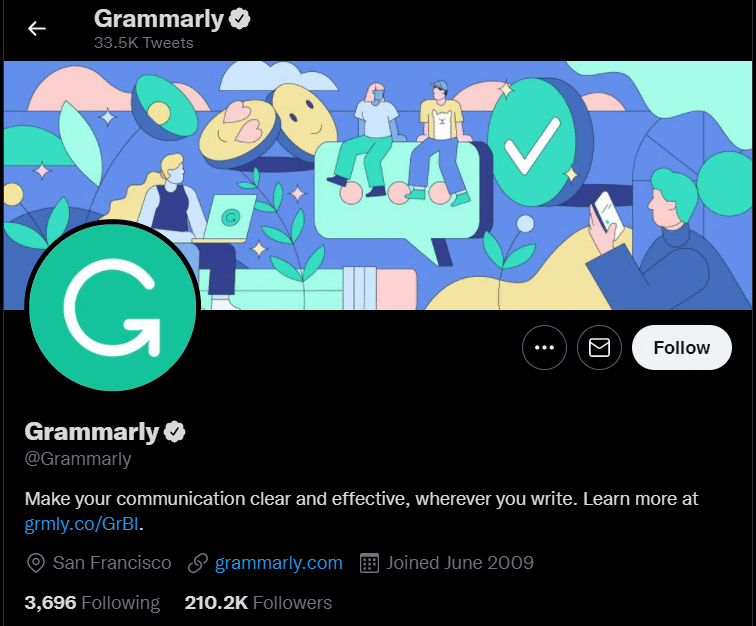 Instagram
Grammarly currently has 339k followers on their Instagram profile where they share images related to communication and their platform.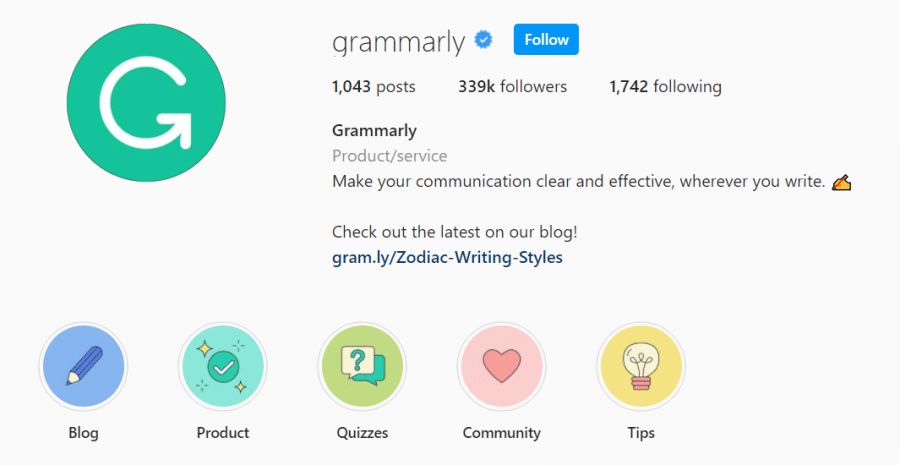 LinkedIn
Grammarly has 68,907 followers on their LinkedIn profile where they share posts about communication and their product.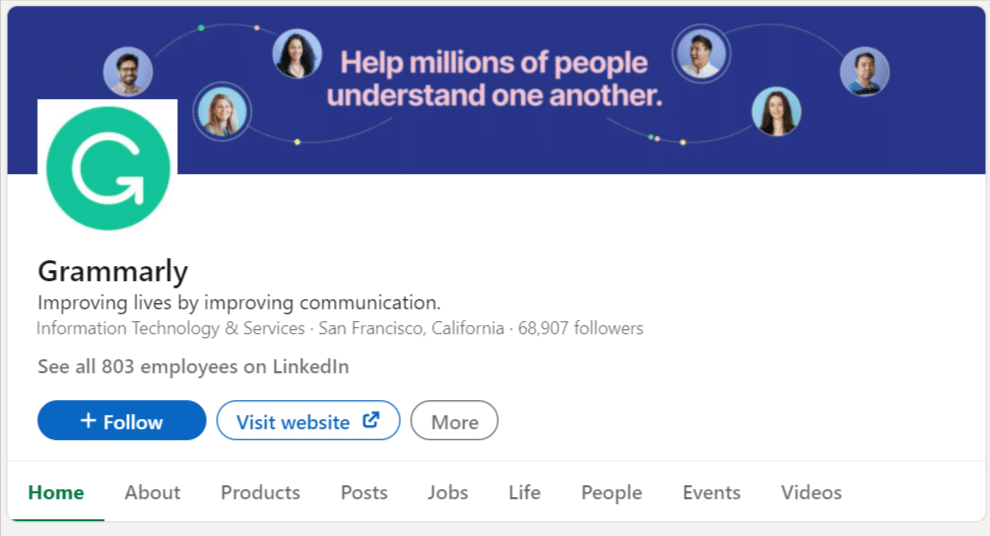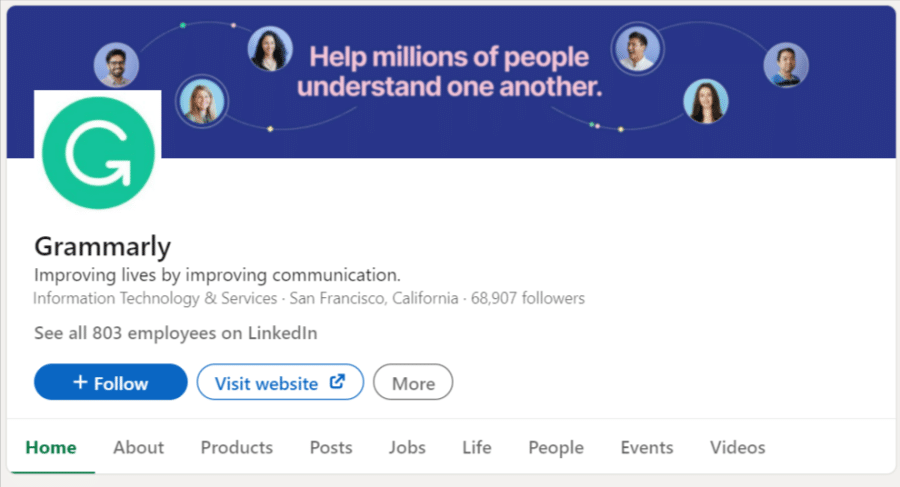 Final Thoughts
I hope you have successfully installed and started using the Grammarly Chrome Extension.
If you have any questions or facing any issues in the installation process then do let us know in the comment section.
Frequently Asked Questions
Does Grammarly work in Chrome?
The Grammarly extension may be downloaded from the Chrome Web Store and installed on your Chrome browser. Select "Add to Chrome" from the menu. After the extension has been downloaded, Grammarly immediately takes you through its onboarding process by directing you to a welcome page. From there, you can click over to Gmail and immediately begin typing an email using Grammarly.
Is the Grammarly Chrome extension Safe?
Grammarly protects all user data while it is both in transit and while it is stored by utilizing industry-standard encryption. All of your data is secured and protected, regardless of whether you receive suggestions from a desktop program or a browser plugin or whether you save papers in your Grammarly Editor.
Why is Grammarly not working on Chrome?
There are a number of potential causes for the Grammarly browser extension to fail to function properly on a web page, including the following: It's possible that the extension does not support that page.
Can I Change The Language Of The Grammarly Plugin?
The Grammarly plugin has settings for British English, American English, and Canadian English. It is therefore not ideal for individuals who wish to write in a language other than English; nonetheless, it is ideal for those who write in the English language.