Your search for the best Sale Funnel Builder ends here. This Groovefunnels Review has everything covered.
Do you want to build a website that will help your business grow?
Understand: You are tired of looking for a site that fits your business, so you don't have time to search or look.
Groovefunnels is a fast-growing website builder sales funnels that let you build your online business quickly and easily. You can build sales funnels, landing pages, and websites to sell products online. Marketers can use this tool to make their customers satisfied with their purchases.
Build a fun, simple website in just minutes! Simply add the funnels into your WordPress, customize it with our free templates.
Want to sell things on the internet? Groovefunnels is for you. Start building a fast-growing sales funnel with Groovefunnels
A good seller sells more than just a product, a good seller sells the experience and understands the journey of the customer from knowing about your brand to actually buy your product. You need to make the customer believe in your product and buy it and that is where funnels help you.
Groovefunnels is one of the most effective and efficient funnel builders available in the market. I have been using Groovefunnels to sell my courses and other digital products for my website and I feel that I am now capable enough to write a detailed Groovefunnels review,
that will help you to understand Groovefunnels in a more detailed manner and help you decide if it is a worthy investment for your online business or not.
In this Groovefunnels review, I will try to explain what is Groovefunnels, for whom the Groovefunnels is made, what are the features of Groovefunnels, Groovefunnels pricing, pros & cons of Groovefunnels, other Groove services, some FAQs and How Groovefunnels helped me, and what is my final verdict about Groovefunnels.
So let us get started! I promise nothing but an Honest Groovefunnels Review.
Groovefunnels Review Pros, Cons & Lifetime Deal
The parent company of Groovefunnels is Groovedigital that runs three different types of business viz Software, Funnels, and Services.
Groove is branding and marketing itself as Groovefunnels that includes all the different services provided by Groove.
The mission of GrooveDigital is to provide and most advanced, cost-effective, easy-to-use, and one-stop-solution for all your online and digital marketing needs, Groove products can help you
grow, develop and gain a competitive edge over your peers by running the most impactful campaigns and helps you serve your, customers, in the most personalized and efficient manner by helping you understand them.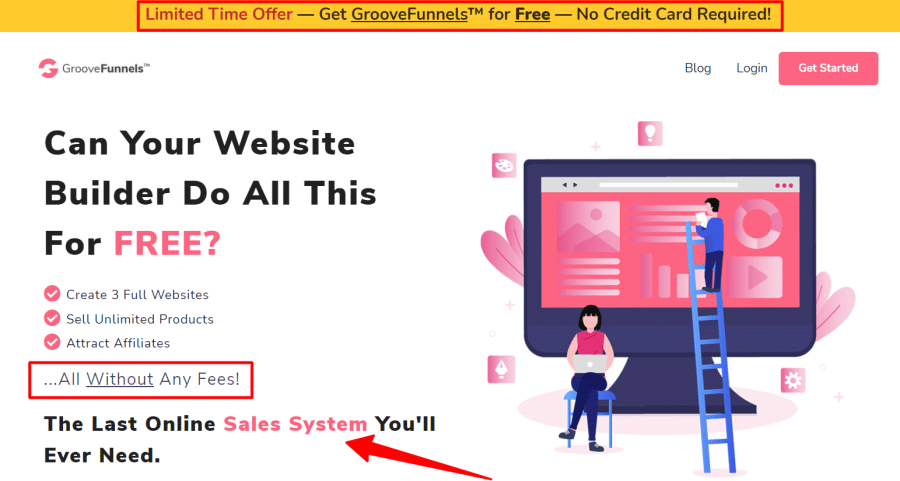 The people behind the idea of Groovefunnels are Mike Filsaime who is himself a renowned marketer and an entrepreneur; John Cornetta who is the specialist in Print on Demand (POD), and eCommerce space and is
also known as the brain behind the various ideas that GrooveFunnels come up with; Mattijs Naus is the Chief Technology Officer of GrooveFunnels and has been a major part in the Groovefunnels success story and lastly Matt Serralta, who is another co-founder of Groovefunnels.
So, you can see that Groovefunnels is the idea developed by some of the leading people in the technology and business space and they mean nothing but Business!
Groovefunnels has only one aim and that is to provide the best of both the marketing and the technology world.
What is Groovefunnels
Groovefunnels is an advanced, agile, and complete SaaS solution for all your Digital Marketing needs and requirements. Groovefunnels helps you to stay ahead in the race and have an advantage over your competitors.
As Groovefunnels is a complete solution you need it helps you to save the time and money that you spend in finding, trying, and buying different tools for different purposes.
When it comes to Digital marketing and staying ahead in the online race consider Groovefunnels as your collection of weapons (tools and apps) that can help you scale your company and improve your branding in the market.
All your Groove tools are under one suite and you can observe every movement and activity in one place and which can help you form a complete online marketing strategy with fewer efforts, less energy, and more efficiency and efficacy.
Groovefunnels takes care of everything that you need from Home Page builder to contractors, webinars, quiz, membership management, blogging, autoresponders, funnel builders, scheduling, video, business desk, affiliate management, shopping Cart management, ads and campaign management, survey, mailing list, and everything in between. You say it and GrooveFunnels has it.
So, no matter what kind of business you are running online, Groovefunnels has all the solutions that you need to manage and scale it!
What are funnels?
In the digital landscape, the biggest hurdle is interaction with your clients, visitors to your website, or a customer. Your product or service can be the best in the world but if you are not able to communicate that to your client then you are losing the game.
Every visitor on your website is a potential customer who will pay for your product. And Funnels help you to convert your website visitor into a customer by guiding them through the whole purchase procedure, basically, it helps you to improve the customer journey on your website.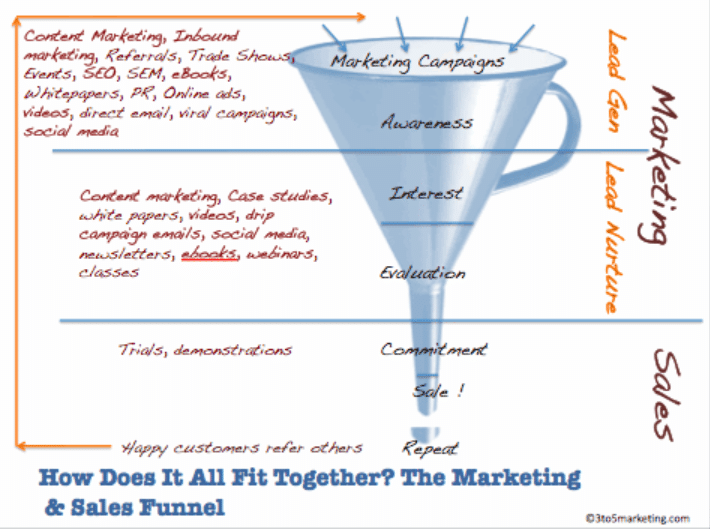 Source: Niel Patel
The funnels help you to inform your customers about your products, upsell other products, display suggestions, and give a personalized experience to your visitors on the website and make their purchase and check-out a pleasant experience.
Funnels help you in many ways like Relationship building, increasing conversion rates, Increase in Lifetime customer value, Making better sales volume and demand forecasts, identifying the problem areas in your sales strategy, and help you improve them.
For whom the Groovefunnels is made?
GrooveFunnels is a complete marketing and customer-experience tool built for your business be it of any shape, size, and in any industry. It provides a strong funnel builder and many more features and tools that I will discuss with you in the article ahead.
However, Groovefunnels' area of expertise lies in Page building, creating sales funnels, and making beautiful and impactful landing pages. As you find all the tools and features in one place on Groovefunnels, it saves you money and the Return on investment is very high.
If you have products and services that you sell through your website then Groovefunnels is a good tool to inform and communicate with your customers about your offerings and suggest their products and hence, it helps you to increase your revenue.
If you are running a membership site, then also Groovefunnels is a great software suite to help you gain market and help you reach out to the potential target audience. Groovefunnels also helps online marketers and Groovefunnels help you run better campaigns, offer the relevant product to relevant people, and increase the conversion rate.
What is Groovefunnels used for?
A thriving business has many needs and requirements to scale their business, attract customers, design better campaigns, create better strategies, etc.
and if everything goes right then there is no looking back for the company and it will grow. However, it is not easy when there are so many competitors selling similar products and services.
Groovefunnels has everything that you need for your marketing purpose. The broad functions that GrooveFunnels and apps can help you are as follows
Sales management
Kart management
Improving customer journey on the website
Collecting payments from the customer
Creating Upsell funnel
Creating downsell funnel
Content curation and delivery
Increasing members of your membership site
Scheduling your social media and blog post
Embedding video message on your website
Affiliate management
E-mail marketing
Content marketing
Managing subscriptions
Taking surveys and feedback from your customer
page -builder
Ads and campaign management
Analytics and research
Strategy building
Monitoring activities on your website and stay in touch with your customers.
Different Groove Services
GrooveFunnels or GrooveApps provides around 15 different services and you get all of them in one suite, in one subscription, and in one place without any need to subscribe to other services. In this section of The GrooveFunnels Review, I will tell you how each service works and replacing the other key players in that particular service.
To give you a glance at equivalent products of various Groovefunnels services, look at the below table
| | |
| --- | --- |
| GROOVEFUNNEL SERVICES | EQUIVALENT PRODUCT |
| GroovePages Pro | ClickFunnels |
| GrooveMail | ActiveCampaign |
| GrooveMember | Teachable |
| GrooveVideo | Vimeo |
| GrooveBlog | WordPress |
| GrooveDesk | Zen Desk |
| GrooveCalendar | Calendar |
| GrooveSurvey & Groove Quiz | Bucket.io |
| GrooveWebinars | EverWebinar |
| GrooveKart | Shopify |
You get all the GrooveFunnels services in a single plan without needing to look anywhere else.
Let us discuss all the 15 different GrooveFunnels services in detail.
Groovepages
GroovePages is one of the finest tools that you can use to build Funnels and pages. GroovePages can help you to make beautiful-looking and effective pages and even complete a website. GroovePages can also help you in building appealing sales funnels that can help you increase conversion rates.
GroovePages uses the most advanced JavaScript framework from VUEJS. GroovePages also allows you to publish your website on HTML, which can substantially reduce the loading time of your website and is also good for the SEO of your website.
GroovePages uses Mobile-first indexing and hence that helps you to rank higher on the Google Search Engine Results Page (SERPs).
GroovePages uses Amazon Servers for hosting and hence you need not worry about the amount of traffic your website has as well as no need to worry about any maintenance of the servers.
So, in a nutshell, GroovePages provides you with the best in class hosting services and helps you to convert your visitors into customers.
Groovesell
Groovesell is a one-stop destination for all your sales and marketing-related work. It is for the businesses that want to sell goods and products online and wants to scale their business rapidly.
GrooveSell lets you create the product, product listings, check out pages, upsells, downsells and you can also manage affiliate programs for your products.
With the help of GrooveSells, you can sell physical products, digital products, books, services, courses, etc.
Some Of The Features Of Groovesell Are:
no transaction cost
Unlimited funnel building
Unlimited affiliates
Apply flexible pricing for different occasions
Analytics support
Utilize your payment gateway
1-click upsells
Order Bumps
Upsells
Downsells
And many more,
So if you are using different software for all the above-mentioned services then it is the right time to switch to GrooveFunnels and have access to all the groove services in one package.
GroovePages can do everything that other cart services can do and also provides you with other functions too.
Groovewebinars
GrooveWebinars is an exciting tool that comes with two different features GrooveWebinars Automated and GrooveWebinars live. This tool is available only on the platinum GrooveFunnels plan and not in other plans.
Groovemembers
GrooveMembers is an advanced and robust Content Management System (CMS) and a membership platform.
GrooveMembers helps you to deliver content for free as well as for the premium subscribers or the members of your website.
With the help of GrooveMembers, you can create unlimited accounts, create and customize themes, drip content and make your website more user-friendly by using the Drag and drop feature.
GrooveFunnels work seamlessly with GrooveAffiliates and GrooveSell hence all you need to update products with GrooveSell and Affiliates will promote your products without any separate tool.
As you see that GrooveMembers can help you with so many things from promotions to managing members and deliver content to the members.
Groovedesk
GrooveDesk acts as a customer support desk you find in different offices, shops, or mostly in large corporates where you can take your grievances and issues and expect them to solve your issues.
GrooveDesk helps you to set up one such desk for your Digital business. GrooveDesk allows your customer to raise tickets, tell their problems and you can keep or hire someone to resolve those issues, hence, helping you to take customer support and resolve their issues.
Groovecalendar
GrooveCalendar is an important productivity tool for your business when it comes to scheduling meetings, scheduling appointments, even people can schedule an appointment with you using the GrooveCalendar. Also, you can attach GrooveCalendar to GrooveMail and this can help you to do timely followups with your customers and clients.
Groovevideo
GrooveVideo is an amazing tool that can help you to embed video in your content to inform customers about your offerings in a more interactive and effective manner.
GrooveVideos also allows you to split test two videos and see which one is able to gather more eyeballs and is efficient in delivering the message.
With the help of GrooveVideo you get good analytics support, you can add tags, modify and edit the thumbnails, and a lot more.
GrooveVideo integrates efficiently with all the other GrooveApps.
Grooveaffiliate
GrooveAffiliate is one of the fast-growing Affiliate programs that allows affiliate marketers to sign-up to promote high quality and high converting products that are sold by the sellers on GrooveSell.
It is a marketplace provided by the GrooveFunnels for affiliate marketers to have an opportunity to earn by promoting the products.
GrooveAffiliates offers everything that is required to track, pay, make refunds, decide commission amounts, etc to manage the affiliates and market the product in the most modern way.
GrooveAffiliates is an easy-to-use and efficient platform for Affiliate management
Groovemail
GrooveMail is an autoresponder and a CRM automation tool developed by GrooveFunnels just like MailChimp, InfusionSoft, etc.
With the help of GrooveMail you can do the following things:
Broadcast marketing emails
Do follow-ups
You can do behaviour based email marketing by understanding the customer's journey.
Tagging
Text broadcasting
Voice broadcasting
Provided 'If Then' option for proper targeting of the receivers and the audience
And divide your mailing list based on the characteristics of the consumers and the readers.
GrooveMail has more functionality than any other leading autoresponder application or software.
Groovesurvey
In the digital world, it is very important to know what your customers want and what they feel about your offerings and you can know this by creating simple surveys and gain insights.
GrooveSurvey can help you in gaining such important insights from your customers. You can link your GrooveSurvey insights and data with your Funnels and pages and you can use this to divide your audience into various categories and then target them in a personalized manner
Groovequiz
You can create online quizzes and display them to visitors and customers on landing pages and funnels.
These quizzes can help you to determine what kind of content do you need to deliver and hence, engage with the audience in a more effective way.
Groovekart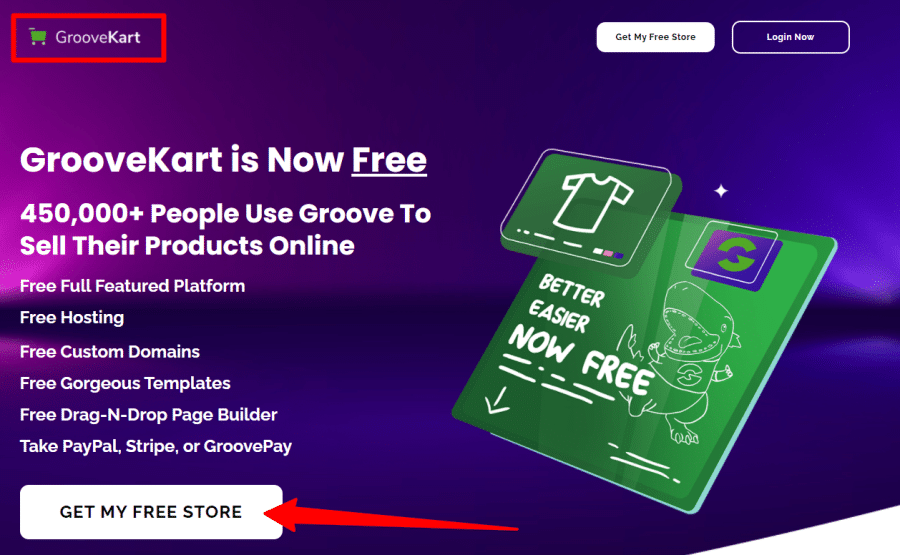 When we go shopping in Physical stores, we have a kart in which we can add the products and then get them billed at the billing counter similarly, in the online world every seller needs a Shopping Kart software where the customers can add the products into the digital kart and later on pay the total bill.
GrooveKart is an online Kart software and it comes with many features such as
Funnels
Bumps
Analytics
Retargeting
Page timers
And many other features that can help you to sell efficiently. You need to Buy GrooveFunnels platinum plan to get access to GrooveKart
Groovepay
GroovePay safeguards your payment modes such as PayPal and Stripe. With the help of GroovePay, you have complete control over your competitive rates and you need not worry about the bad credits.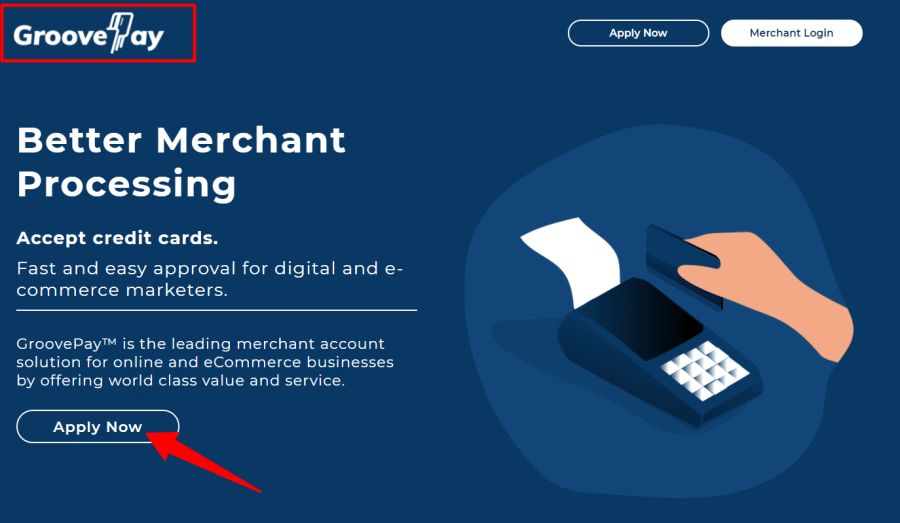 It provides a complete sense of security and assurance when it comes to receiving payments on time
GroovePay is your digital merchant processor. GroovePay does not have any hidden costs attached to it like repetition and cancellation costs.
Grooveads
What if I tell you that now you can manage all your social media and search engine ads from one dashboard and create your digital marketing strategy accordingly, then you may not believe it at present, however, now with the help of GrooveAds.
GrooveAds can charge around 10% of every $2500//month of ad spend.
What did I like about Groovefunnels?
The pricing at which you can get access to all the apps and services by GrooveFunnels is a lot competitive and less than its peers.
GrooveFunnels provides an all in one solution for all your business needs
GrooveFunnels has an amazing use interface
The customer support provided by GrooveFunnels is excellent
GrooveFunnels has amazing analytics tools that can help you in research and strategy development
Which are the areas where Groovefunnels can improve?
Speed up the process of developing and launching new apps and services.
GrooveFunnels can look forward to developing tutorials to help the sellers get comfortable with using and gaining specific skillset that can help them.
What are the Pros & Cons of Groovefunnels?
The technology used by GrooveFunnels is robust and works efficiently
The best advantage GrooveFunnels users have is that they get a complete all-in-one solution for their eCommerce platform
It is super-easy to use and navigate through all the apps of GrooveFunnels
GrooveFunnels provide a Drag-and-drop feature to build your website as per your needs
The customer support provided by the GrooveFunnel is excellent and they support you at every point in time
GrooveFunnels Lifetime deal gives you access to all the tools and apps by a groove for a lifetime
It is very accurate when it comes to analytics and research support
GrooveFunnels can help you to increase the conversion rates of your website
GrooveFunnels can help you derive the maximum value from your online business
It provides a clean and decluttered view of your business activity, hence says goodbye to too many tabs and apps.
GrooveFunnels new features will take time and you need to wait a lot
Sometimes, it can be overwhelming while using so many apps under one suite
Though the apps and software is easy to use, however, you need to have a specific set of analytical skillset while going through them
Groovefunnels Pricing Review | Is GrooveFunnels free?
| | | |
| --- | --- | --- |
| GrooveFunnels Base plan | GrooveFunnels Gold plan | GrooveFunnels Silver plan |
| FREE | $99/MONTH | $199/MONTH |
| GrooveSell | GrooveSell | GrooveSell |
| GroovePages Lite | GrooveAffiliate | GrooveAffiliate |
| GrooveAffiliate | GroovePages pro | GroovePages pro |
| | GrooveMail | GrooveMail |
| | GrooveMember | GrooveMember |
| | GrooveVideo | GrooveVideo |
| | Email Leads | Email Leads |
| | Email Cart abandons | Email Cart abandons |
| | Email Buyers | Email Buyers |
| | Email Affiliates | Email Affiliates |
After learning about GrooveFunnels, you may be curious about its pricing options. There are three pricing options for GrooveFunnels.
1. GrooveFunnels Silver ($99/month) includes GroovePages PRO, GrooveAffiliate, GrooveSell, GrooveVideo, and GrooveMail.
2. GrooveFunnels Gold ($199/month) includes GrooveBlog, GrooveCalendar, GrooveSurvey, GrooveQuiz, and GrooveDesk in addition to the programs included in the Silver package.
3. GrooveFunnels Platinum ($299/month) A premium version of GrooveFunnels that gives you access to all the apps. This is the most expensive plan and it includes apps such as GrooveWebinars Live, GrooveWebinars Automated, GroovePages for Shopify, and GrooveKart.You can only get GrooveKart if you buy the GrooveFunnels Platinum Lifetime Option.
4. GrooveFunnels Base (FREE) This is the most basic version of GrooveFunnels. It's a free package that allows you access to the lite versions of GrooveSell, GroovePages, and GrooveAffiliate.Create free products and sign up as an affiliate to promote high-quality products. You can also make up to three web pages using it.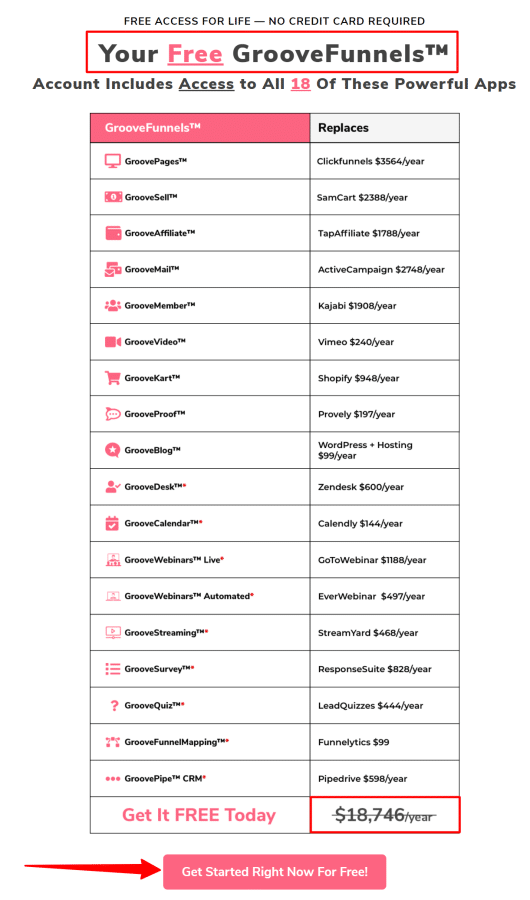 GrooveFunnels Lifetime Deal (GrooveFunnels Platinum plan)
GrooveFunnels is providing a Lifetime deal as a GrooveFunnels platinum plan. In the Groovefunnels lifetime deal, you get access to all the GrooveFunnels app for the lifetime FOR ABSOLUTELY FREE!!!!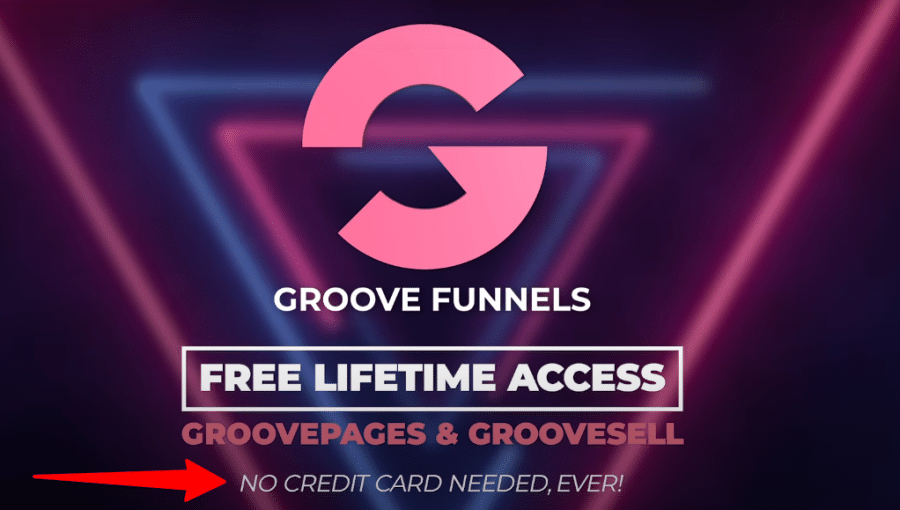 YES, YOU HEARD THAT RIGHT GROOVEFUNNELS IS OFFERING THEIR COMPLETE SUITE FOR FREE FOR A LIFETIME WITH ALL THE FUTURE UPDATES.
P.S. IT IS A LIMITED TIME OFFER.
GrooveFunnels Platinum Lifetime deal will provide you following things:
Lifetime Access to all the GrooveApps
Access to future apps as well like GrooveFunnel Mappin, GrooveCalendar, GroovePipe, GrooveStreaming
Instant access to GrooveKart (only available in Platinum option)
GrooveWebinars, both live and automated
Access to GroovePages for Shopify
Yes, GrooveFunnel is offering their complete suite for a limited period, SO GRAB IT NOW!
Price Comparison Between Groovepages And Competitors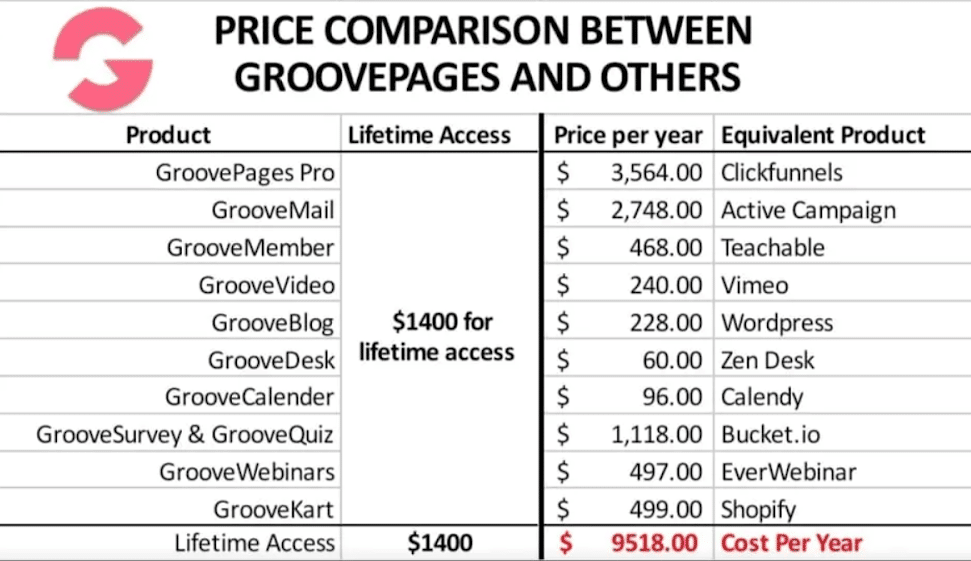 What are Groovefunnles Alternatives?
There are few good alternatives to GrooveFunnels but only when it comes to Funnel Builder and page builders, in my opinion, there is no other solution that is as good and robust as GrooveFunnels.
GrooveFunnels is way ahead of its competitors in terms of one-stop solutions, pricing, and technology.
1. Funnelytics
Funnelytic is a software that allows businesses and marketers to track and map their funnels and other marketing strategies.
It has strong analytics and research support and helps you to make the right decision and create effective strategies.
Funnelytics provides you with everything in one place and you can monitor every activity happening on your website right on your Funnelytics Dashboard.
2. Clickfunnels
ClickFunnels is the biggest competitor of GrooveFunnels. ClickFunnels allows businesses, entrepreneurs, marketers to create beautiful sales funnels and increase the conversion rates on their websites.
It helps you to capture data from the customer journey and improve it in a way that is a good experience for consumers and also increases your revenues. It completely automates your sales process on your eCommerce website.
3. Kartra
Kartra is one of the closest to GrooveFunnels when it comes to providing a complete solution for your online business wherein you need not add too many apps for all the different purposes.
The main USP of the Kartra is that it is a complete Cloud software, hence, you can access your business insights and monitor it from anywhere in the world, at any time and from any device, all you need is internet connectivity.
4. DropFunnels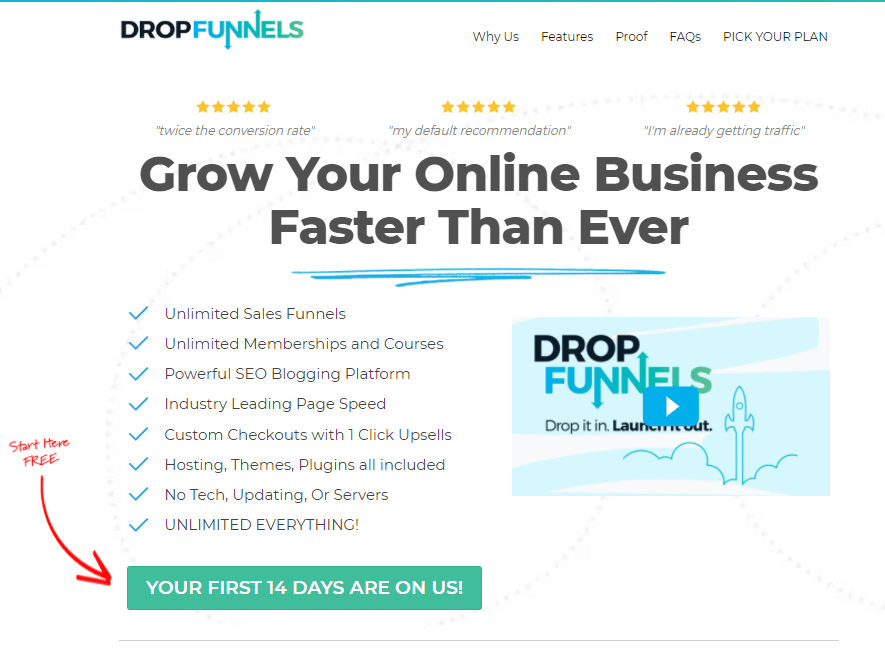 If you are running your Business through the WordPress platform then DropFunnels is one of the finest eCommerce solutions.
Drop funnels is also a feature-unlimited software that means there is no limit to the number of funnels you can build, unlimited membership and courses, powerful blogging with SEO, and a lot of other features. I would say it is a suitable platform for beginners and small businesses.
Is Groovefunnels worth it?
Well, GrooveFunnels is worth it! There is no second thought regarding that. And with free lifetime access, GrooveFunnel is disrupting the whole market.
GrooveFunnel is far ahead of all its competitors when it comes to technology, pricing, and providing a complete ebusiness marketing solution.
Also, it is always good to have all the apps in one suite as it gives you seamless connectivity and it is easy to pass on information from one app to another and which helps to make quicker decisions and frame a good strategy.
Lastly, if you look at the pricing then also GrooveFunnels is worth it when you buy too many apps and software for different purposes, you tend to incur more costs and expenses.
If you buy a separate software or a plugin for all the different functions that GrooveFunnels offer in a single suite, it can cost you around $10,000 a year while GrooveFunnels is currently providing everything for free and otherwise GrooveFunnels costs just around $1400 a year.
FAQs realated To Groovefunnels Review
What are the tools and services I need along with Groovefunnels
None, you don't need to subscribe for any other services when you are on GrooveFunnels.
Does Groovedigital cover hostings?
Yes, GrooveDigital covers Hosting with unlimited storage and bandwidth
Do Groovepages come with SSL?
Yes, GroovePages do provide a free SLL certificate for your website.
Can I import funnels?
Yes, You can import funnels while creating GroovePages, you can even edit them.
Does Groovefunnel offer an affiliate program?
Yes, Groovefunnels has its own Affiliate program.
What are the future GrooveFunnels products that are yet to be launched?
GrooveFunnels in 2021 is going to launch many new features such as GrooveSurvey, GrooveQuiz, GrooveCalendar, GroovePipe, GrooveWebinar, GroovePages combination for Shopify, GrooveDesk, GrooveBlogs, and a lot more with unlimited future updates. 
What is GrooveFunnels lifetime deal?
GrooveFunnel lifetime deal is a limited offer by the Groovefunnels in which you can get the complete GrooveFunnels suite for FREE (limited period offer) otherwise you can get Lifetime access by paying in various different easy payment methods or in full. 
Conclusion: Groovefunnels Review 2021 | what is groovefunnels used for?
GrooveFunnels is built by a team of people with a vision to disrupt the way the world carries out business on the internet.
GrooveFunnels is on a mission to build to most robust technologies and software that can help businesses and marketers of every shape, size, and kind to run successful marketing campaigns and increase their revenue.
Groovefunnels is also developing new and exciting business productivity tools that can completely transform and automate the way you carry out your business online.
Saying of my own experience, it has completely changed the way I used to carry out my business, after using GrooveFunnels I realized that how much money I was leaving on the table, it has definitely helped me to reach out to my customers, increase the conversion rates, develop strategy and change according to the time.
GrooveFunnels helped me to analyze and understand my audience better and divide them according to their needs and preferences and offer them what they are actually looking for when they visit my website.
Groovefunnels is an investment that will give you very high returns if you use it well, the sky is the limit with the Groovefunnels.
That's all from my side on the GrooveFunnels Review.