If you are an Amazon seller who's on the hunt for the best Amazon FBA tool, then you are on the right page.
In this article, I'll evaluate two prominent Amazon FBA tools, Helium 10 vs Viral Launch, to help you decide which one is best for you based on your requirements.
Helium 10 and Viral Launch are excellent Amazon business management tools. They relieve you of a significant amount of worry by eliminating the need to hire dozens of employees or agonize over how to manage your brand's sales strategy.
So, let's get started!
Helium 10 is an eCommerce suite of tools for entrepreneurs and businesses to manage and sell products on Amazon, as well as find keywords, identify trends, optimize listings, and streamline advertising campaigns.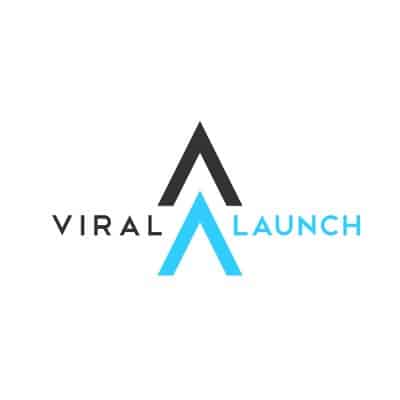 Viral Launch is a program that can help you take your business to the next level and become a successful Amazon seller. Viral Launch is great for scanning Amazon pages for profitable keywords to help people climb the ranks, in addition to the tools and services it offers.
Helium 10 is a user-friendly tool that provides a useful overview of all sales, costs, and profit margins. With this expansion, Helium 10 is democratizing online marketplaces by allowing our sellers to easily level up their businesses and providing them with product analytics, insights, and opportunities to grow profitability.
Viral Launch has an extremely smooth interface that provides the best user experience possible. I'll demonstrate how to use the Product Discovery tool to demonstrate how the Viral Launch interface works.
Helium 10 is priced in four categories: starter, platinum, diamond, and elite. Payments for each of these options can be made monthly or annually.

Starter Plan:: $29/m (billed annually).

Platinum Plan; $81/m (billed annually).

Diamond Plan: $209/m (billed annually).
The pricing for Viral Launch is divided into three tiers: Essentials, Pro, and Pro Plus Ads. It, like Helium 10, can be paid on a monthly or annual basis. Let's take a closer look at these plans.

Essentials Plan: $58(billed annually)

Pro Plan: $83(billed annually)

Pros Plus Ads plan: $166(billed annually)
Customer service at Helium 10 is available 24×7 a day. If you contact them via email or through their contact support website, you will receive a response within 24 hours.
In terms of service, Viral Launch is comparable to Helium 10. If you want to use their services, you can contact their friendly customer service representatives at any time because they are available 24×7 a day.
Main Differences Compared: Helium 10 vs Viral Launch
Here are the major differences between Helium 10 and Viral Launch:
Helium 10 offers a free plan plus the Helium 10 Discounts whereas Viral launch does not have a free plan
The Viral launch has a split-testing feature that lets you test different versions of the lists. Helium 10 doesn't offer split-testing features
Helium 10 offers an inventory protector that protects your products from coupon sellers whereas Viral Launch does not offer any such feature
Helium 10 provides a flexible plan whereas Viral launch does not have many options for the sellers
These are just the tip of the iceberg, the Helium 10 vs Viral launch comparison has a lot more differences. Let's read further.
Helium 10 vs Viral Launch 2023: Features, Pricing, Pros & Cons
Before we compare the features, pricing, and tools provided by Helium 10 and Viral Launch, let's take a look at what these tools are in general.
What is Helium 10?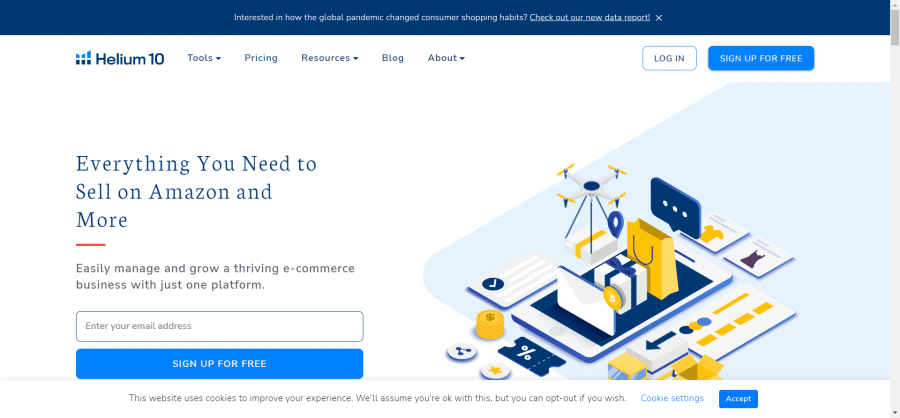 Helium 10 is a platform that provides a full array of tools to help Amazon sellers find and sell the most profitable products.
Helium 10 offers aid in locating suppliers, analyzing your product listings, optimizing SEO, and more, in addition to all of the capabilities you'd need to evaluate their competitor's products, discover the appropriate product to start selling, and develop an optimized listing.
Helium 10 can also safeguard you from fraudsters who are out to take advantage of you and your hard-earned money.
Helium10 has only been in operation for a short time, but it has already achieved significant progress in assisting customers in growing their Amazon companies.
Helium10 is trusted by millions of sellers and thousands of businesses all over the world to market their items on Amazon and if you want to learn more about this tool please read our in-depth Helium 10 Review article.
Many Coats started Helium 10 with the goal of helping Amazon sellers compete efficiently in such a diverse marketplace.
To further improve marketplace optimization, Coats partnered with Guillermo Puyol to create an Amazon list optimizer. Since then, Coats and Guillermo Puyol are working toward creating a thriving business tool.
Viral launch
Viral Launch is another website that offers a full suite of seller tools. Similar to Helium 10, it assists Amazon sellers in starting, growing, and profiting from their Amazon business.
Viral Launch is a program that will help you take your business to the next level and put you on the path to becoming a successful Amazon seller.
Viral Launch is great for scanning Amazon pages for profitable keywords to help individuals make their way up the charts, in addition to the tools and services it provides.
Users also have access to a wide arsenal of resources, such as free e-books and online courses, that are designed to assist Amazon sellers. There are also some excellent lessons available to help them get the most out of our software and start their adventure in the best possible way.
Viral Launch has helped various Amazon businesses launch their products. Over the years, Viral Launch has helped sellers create over $8 billion in sales.
Casey Gauss is the owner of Viral Launch which launched the tool in 2011.
In the beginning, the company was made up of internet marketers who worked with other businesses on Amazon to help them market their products on the internet. Casey has a very impressive background and history as a business owner. He's also been on Forbes, too.
Helium 10 vs Viral Launch: Features Comparison
The tools that Helium 10 and Viral Launch provide are the most important factor for determining which tool is most suited to your needs. Here are some of the most important tools provided by Helium 10 and Viral Launch:
#1: Product Research
Black box by Helium 10
Helium 10's Blackbox is a product research tool that will search for potential products, assisting you in identifying profitable products by searching through a database of millions of products.
It can filter items by monthly revenue, type of product, review ratings, and several images, allowing you to find exactly what you're looking for in seconds so that you can get back to business quickly and efficiently.
X-Ray by Helium 10
Helium 10 has made it simple for you to search for products and increase traffic by providing the X-ray chrome extension.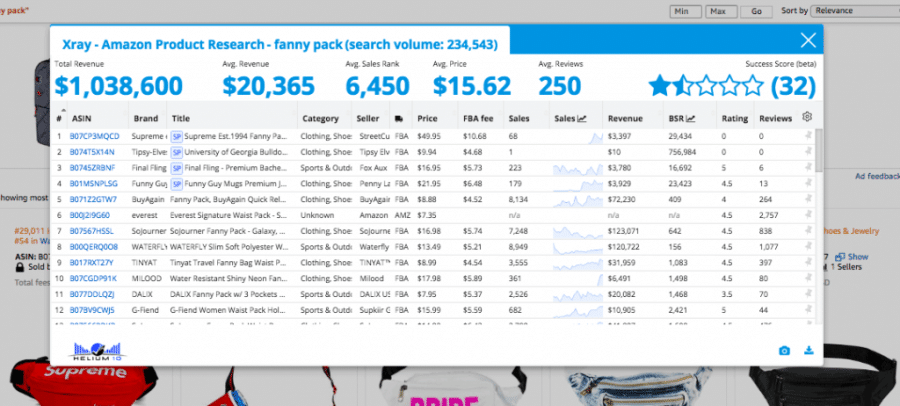 It provides you everything you need to succeed while allowing you to focus on the things that are already working to give you a leg up in the ever-changing world of Amazon FBA, with millions of data points provided. While working on Amazon, Xray will direct you to better products, ensuring that your available inventory is always flow-ready.
Product Discovery Tool
If you're looking for new things to sell, Viral Launch's product discovery tool is a great place to start.
To do a product search, simply enter some parameters (for example, a price range), and this user-friendly search tool will offer you relevant possibilities. Because it's not always simple to know exactly what you want, you may also explore by category.
Viral Launch is intended to assist marketers in determining whether or not a product has the potential to become a market leader in its area.
When you're at the validation stage of product research, the fact that their software analyses your market niche and expected sales figures gives you valuable information, allowing you to make better decisions about how much effort you want to put into making your new product something people want to buy.
Market Intelligence by Viral Launch
Viral Launch market intelligence is a next-level tool for validating product ideas. It comes as a chrome extension and helps Amazon sellers validate product ideas. It is Viral launch one of the most valuable tools that collect data from Amazon data points.
The market intelligence tool performs validation by assessing the brand, sales spread, competitor's intelligence, market pricing, trends, product reviews, product fulfillment, and more.
#2: Keyword Research
When it comes to keyword research, Helium 10 has 3 tools whereas Viral launch has just 1.
Magnet by Helium 10
Magnet is a keyword research tool that finds high-volume keywords with ease. Magnet accesses the vast database of keywords in the Amazon marketplace.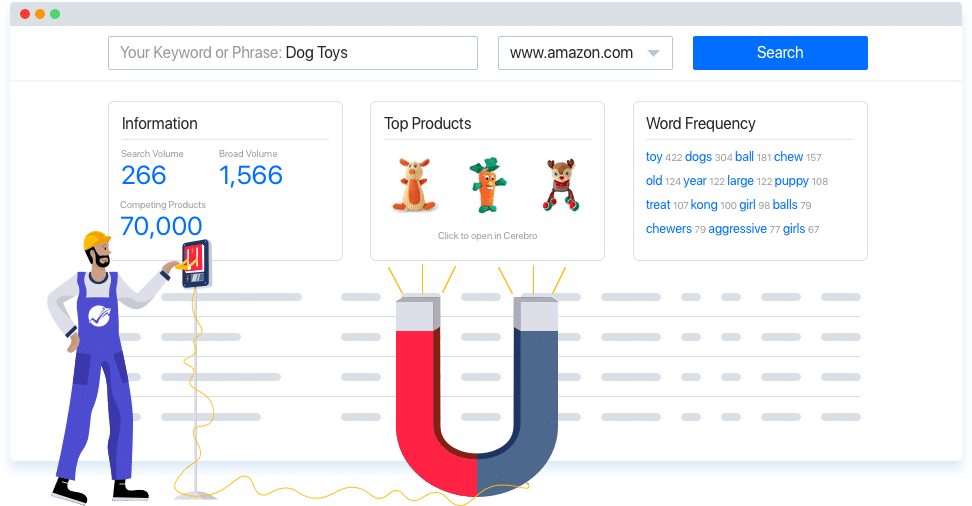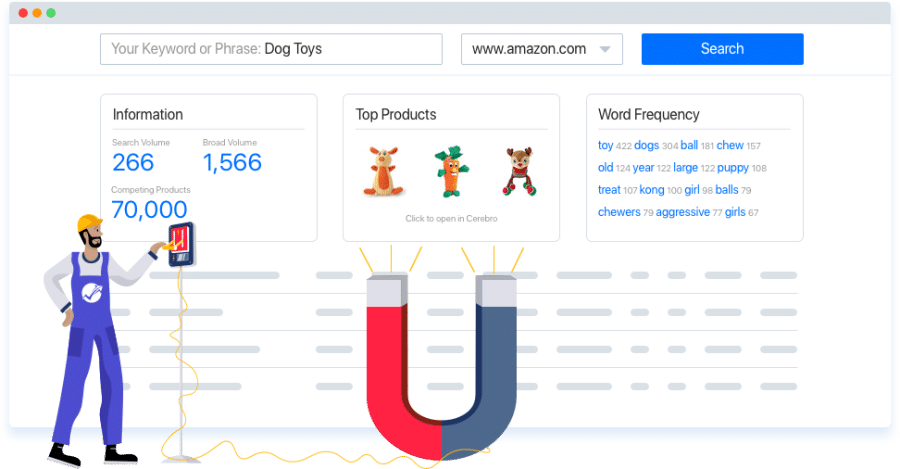 Here are some of the key indicators to notice for keyword research:
Search volume of keywords
Total CPR
Daily withdrawals
No. of sponsored campaigns
Cerebro by Helium 10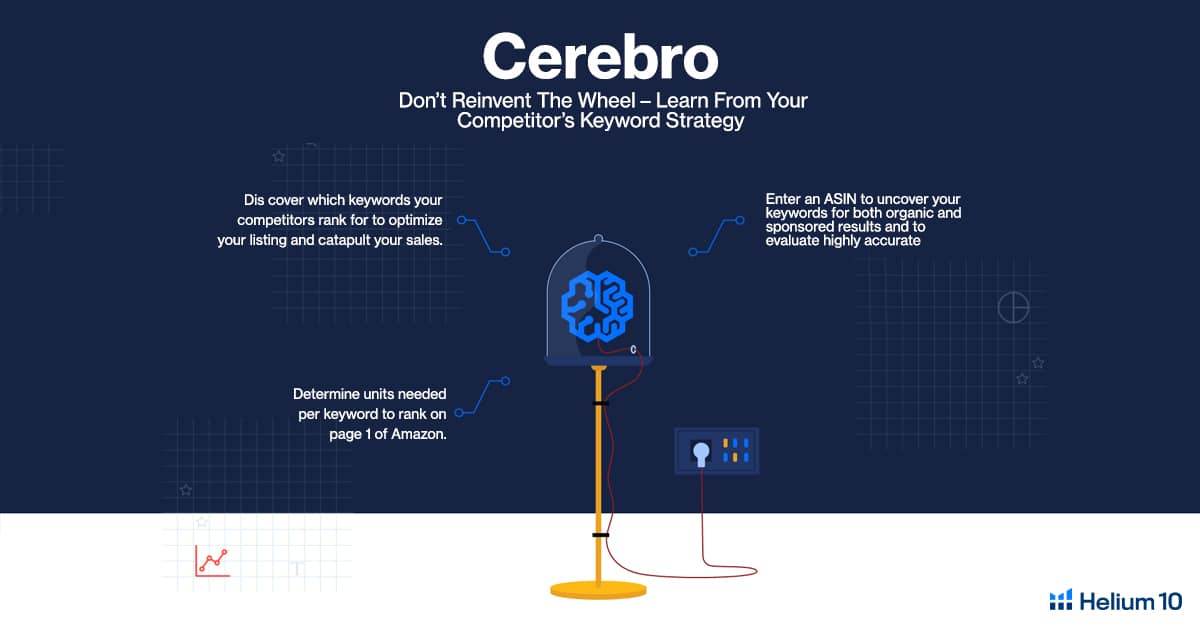 Helium 10's Amazon product database includes a reverse ASIN search engine called Cerebro, which allows you to swiftly build customized adverts for your products. It is linked with the Magnet tool but can also be used as the standalone tool
With the use of Cerebro, a reverse ASIN search tool, you can quickly learn which keywords your competitors are using and adjust your own to rank higher in search results.
Mispellinator by Helium 10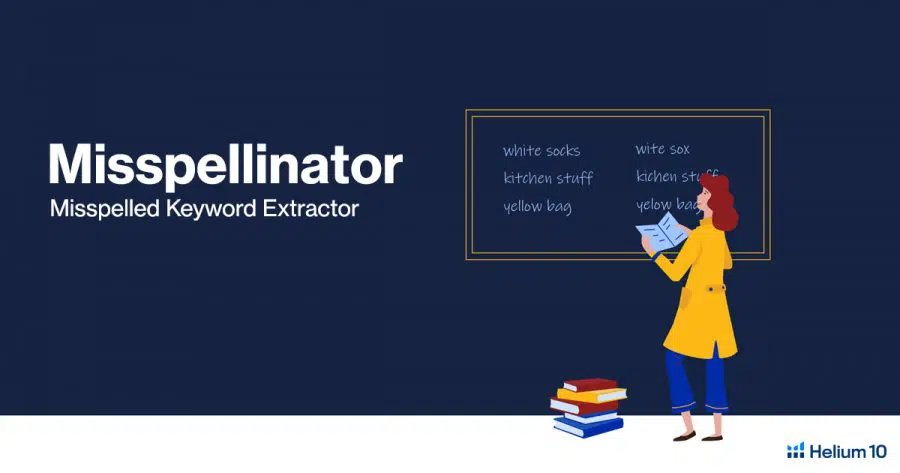 This tool allows you to search Amazon for often misspelled terms. It's a straightforward program that also detects Amazon's auto-corrections. This is useful information to have so you don't waste your advertising budget on those terms.
Keyword Research By Viral Launch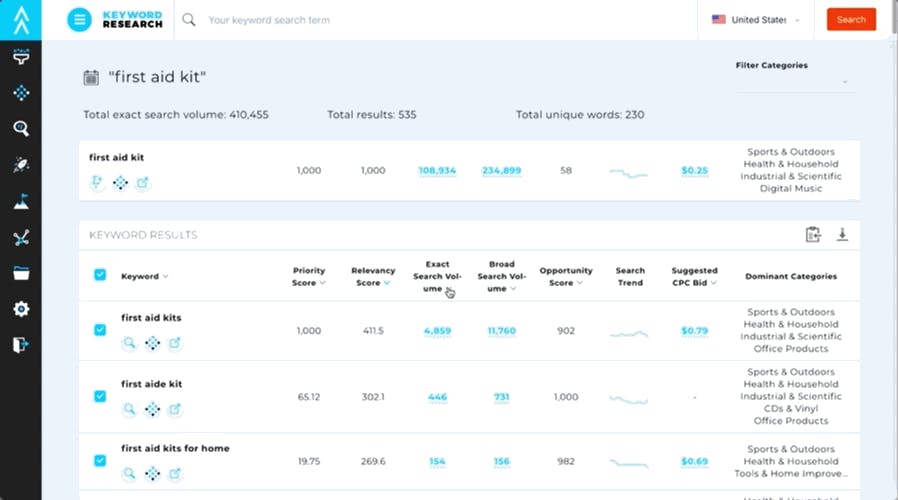 You can use Viral launches keyword research tools to help enhance your SEO inside of your Amazon listings once you've done your research and identified some things to sell in the marketplace. You can even uncover hidden keywords that your competitors aren't using to gain an advantage.
This tool allows you to see which keywords have the largest amount of searches and which have the fewest rivals in that category. This keyword research tool also aids in the creation of advertisements.
#3: Competitor Analysis
Both Helium 10 and Viral launch use competitor ASIN for competition analysis:
Market Tracker by Helium 10
Competitor Intelligence
Viral Launch's Competitor Intelligence feature is fantastic. As a business owner, you should always aim to stay ahead of your competitors by learning about their marketing techniques so that you may outsell them in the sales department.
This tool provides you with information on your competitors' performance, including sales volume, sponsored ad ranks, price, and tracking indexation. Simply enter a product ASIN and you'll be able to see which keywords are effective for both you and your competition.
Review downloader
This handy tool lets you discover what matters most to customers in their reviews of your organization and products, such as features that match their actual needs and those that may be improved.
In this manner, you'll be able to modify your items depending on client input, reducing the chances of encountering disgruntled customers.
Tendster
Tender from Helium 10 assists you in predicting future trends and tracking price fluctuations. Trendster will tell you which products are most likely to be popular in the following days, weeks, or months.
Refund Genie
Amazon's Seller Central might be confusing at times, especially if you're just getting started with your own company.
There are so many things to keep track of at the same time. Fortunately, the refund genie makes it easier to get reimbursements for items that were damaged in transportation.
Scribbles
Scribbles from Helium 10 is a fantastic tool that gives you complete control over all aspects of optimization and keyword research.
You may enhance each component of your Amazon listing by looking for relevant keywords and double-checking the volume.
Viral launch tools
Furnished below are some of the features provided by Viral Launch.
Kinetic PPC
Business owners and entrepreneurs all over the world may use Viral Launch's Kinetic PPC tool to get the most out of their pay-per-click campaigns daily. This Viral Launch tool allows you to track modifications and manage your existing campaigns while also analyzing the performance of your efforts.
Helium 10 vs Viral Launch: Pricing
After learning about the tools and features of Helium 10 and Viral Launch, it's time to look at the pricing plans for both of these platforms to discover what features include each tier.
Helium 10 pricing
The pricing for Helium 10 is divided into four categories: starter, platinum, diamond, and elite. Payments can be paid on a monthly or annual basis for each of these options. Let's take a closer look at each of these plans so you can choose the ideal one for your company.
Helium 10 Starter Plan
Helium 10's most basic plan starts at just $9 per month (if you are billed yearly). With the starting plan, you'll get access to the $997 Freedom Ticket Amazon FBA course.
You also get complete access to only a few of the Helium 10 features, like X-ray, one of the most popular Amazon product research tools; Profits, a dashboard that shows financial data, and tools for optimizing your product listings, keyword research, and other activities.
Helium 10 Platinum Plan
This is Helium 10's most popular plan due to its appropriateness for most enterprises. On Helium 10's official website, the Platinum plan is labeled as the "MOST POPULAR."
It costs $84 per month (if you are billed yearly). You receive practically all of Helium 10's features with the Platinum package.
It comes with all of the features of the Starter package, as well as complete access to all Amazon Product Research and Keyword Research tools.
It also includes tools to assist you to manage your campaigns, tools to generate your QR codes, and tracking hundreds of keywords.
It also includes hijacker warnings to keep your business safe, as well as automatic customer emails (2000 per month).
Helium 10 Diamond plan
If you're an entrepreneur who wants to make the most of Helium 10 and push it to its full potential, the Diamond Plan is for you. It includes all of the features of the Platinum plan plus a few extras. The diamond plan costs $249 a month (if you are billed yearly).
Its arsenal includes features such as multi-user login, which allows you to share the platform with your team, full access to Walmart Marketplace tools, full access to Amazon PPC management, increased usage limits on 15 additional tools, and a landing page builder to help you professionalize your business.
Elite Plan
The elite plan costs $399/month and is a special plan that takes the diamond plan to the next level by including all of the benefits of the diamond plan as well as full access to Helium 10's private Facebook community, webinars and in-person seminars, and live training sessions from experts.
Viral Launch pricing
Viral Launch's pricing is divided into three tiers viz. Essentials, Pro, and Pro Plus Ads. Similar to Helium 10 it can also be paid on a monthly or annual basis. Now, let's have a look at these plans in detail;
Viral Launch's Essentials Plan
For the Essentials, you need to pay $69 per month for a monthly payment and $58 per month for a yearly payment. It offers very limited features you can analyze sales data and sales matrix and discover new products, keyword searches, and browser extensions.
Viral Launches Pro plan
The Pro plan is labeled as the "most popular" plan on the Viral Launch website. It's priced at $99 per month for a monthly payment and $83 per month when paid annually. It includes all the features included in the essentials plan and along with that, it offers tools to monitor your competitors, keywords search for better SEO rankings, and for tracking trending products.
Viral Launches Pro Plus Ads plan
The Pro plus advertisements plan will cost you $199 per month if you pay monthly and $166 per month if you pay yearly. It offers you access to all of Viral Launch's tools and services.
It contains everything in the Pro plan, as well as a platform for advertising on Amazon, complete with full advertising statistics and data.
Furthermore, it offers comprehensive 24-hour campaign monitoring modifications, the tools to develop and customize automation, and the tools to track both organic and PPC keywords for improved SEO results.
This was all about the pricing that both platforms, Helium 10 and Viral Launch, have to offer; now let's look at the advantages and disadvantages of both of these platforms.
Pros and cons: Helium 10 vs Viral Launch
Whatever tool or service you use, nothing is perfect because each one has its own set of benefits and drawbacks. With that in mind, I've compiled a list of pros and downsides for both platforms:
Helium 10
Listed below are the pros and cons of Helium 10
Helium 10 Pros
Product research: Helium 10 takes pride in providing several product research tools
List Optimization: various tools will help you to optimize your product list
Keyword search: you can easily search for popular keywords for better SEO ranking
Spy on competitors: it allows you to spy on your competitors and have an idea of their strategies
Hijacker alerts: it provides alerts to protect your business from scammers
All-in-one tool: It has over 12 tools to help you in growing your business
Money-back guarantee: it offers a 30-day money-back guarantee on all its plans
Helium 10 Cons
Price: the plans are a bit expensive for beginners
Ease of use: Beginners find the tool difficult to use
Viral launch
Let's have a look at the pros and cons of a viral launch
Viral Launch Pros
Ease of use: Viral Launch is easy to use
Accuracy: it provides accurate search results Accuracy
Customer Service: Viral Launch has good customer service
Analysis: viral launch will help you in analyzing the product variations
Viral Launch Cons
Limited features: when compared to Helium 10, Viral Launch lacks many basic features needed for amazon FBA sellers
Bugs: there are some bugs with the chrome extension which is sometimes cumbersome.
Value for money: it has lesser features with the amount of money to be spent on its pricing plan
Customer support: Helium 10 vs Viral Launch
If you run into any problems while using any of these platforms, you may contact customer support to get your questions answered. The customer service for both of these platforms is discussed below.
Helium 10
Helium 10's customer support is available 24/7. They will respond within 24 hours if you contact them via email or through their contact support website.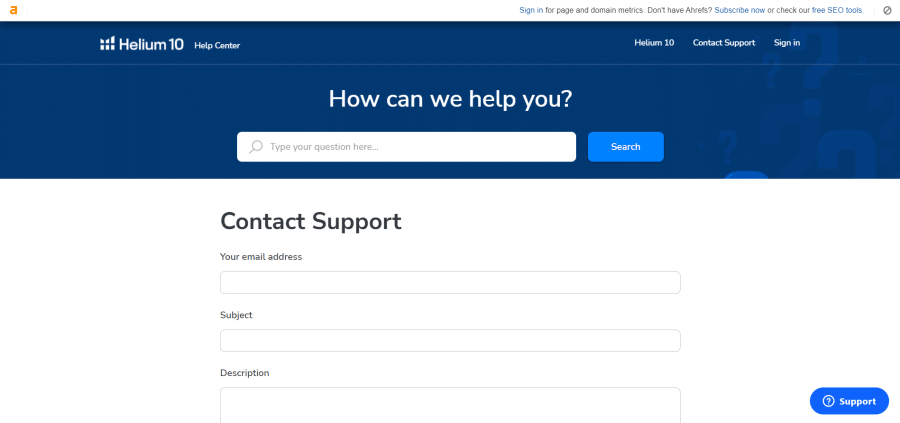 They already have an extensive knowledge base section with numerous articles to assist you if you have any questions, but if you have more specific questions, feel free to contact them personally for a more personalized response.
Helium 10 also includes a $997 Amazon FBA training course with all of its price levels, which includes all of the information you'll need to succeed.
Viral Launch
Viral Launch is similar to Helium 10 in terms of service. If you want to take advantage of the services they provide, you may reach out to their friendly customer service specialists at any time, since they are available 24/7.
You have the option of sending an email or calling them to get your issue handled as quickly as possible. In addition, Viral Launch offers two courses to assist Amazon sellers.
Though all of these platforms, Helium 10 and Viral Launch, give excellent customer service, Helium 10's freedom ticket amazon training outperforms the competition since it contains far more materials necessary for an amazon seller to thrive.
Conclusion: Helium 10 vs Viral Launch
To conclude, both Helium 10 and Viral Launch are effective tools for discovering new products and optimizing listings.
Helium 10 has a lot more features and gives you a lot more than Viral Launch does. It has a lot of useful features that will help you simplify your Amazon selling and make more money.
So, if you need a tool to help you with listing optimization to generate more sales and locate acceptable keywords, I recommend Helium 10 over Viral Launch because it has the greatest features for discovery, trend analysis, and product searches, and it's well worth the money.
This was the comparison between Helium 10 and Viral Launch, and I hope that by reading this article, you were able to make the right decision on which platform to use.
frequently asked questions
What Is Helium 10 Used For?
Helium 10 is a website chock full of tools to help Amazon FBA sellers in optimizing their business and have more profit. It provides many features such as keyword tracking, product tracking, inventory management, etc. 
Is Viral Launch legit?
The viral launch is also a website similar to Helium 10, it also provides many tools and features for a seamless amazon selling experience, so it can be said that it's legit.
What Is Viral Launch Used For?
Market Intelligence offers comprehensive Amazon analysis. Viral Launch Market Intelligence assists you in sourcing and selling profitable products on Amazon. A seller's edge is unrivaled, thanks to AI-powered insights and billions of Amazon data points.
What are FBA Orders?
Fulfillment by Amazon (FBA) is a warehousing and delivery service provided by Amazon to assist small businesses in selling their goods. The products are then received, picked, and packed by Amazon in the center before being shipped to the consumer.