If you are looking for How To Install Elementor Pro and wanted to know the full details with the proper steps then you came to the right place.
But before diving deep let's understand what is Elementor?
What is Elementor?
Elementor page builder has a drag-and-drop interface. Using a visual editor, you can design stunning pages with this plugin.
To help you construct dynamic websites quickly, it's designed.
Basically, it turns the process of building a beautiful, personalized web design from one that requires a coder to do to one that anybody can do.
Elementor has become the most popular WordPress page builder with over four million active installations.
With over 5,900 reviews and an average rating of 4.7 stars, it's safe to say that most people are pleased with Elementor. If you're unsure of which plan is right for you, check out Elementor Discount Code and get the right deals.
How To Install Elementor Pro
In order to make use of Elementor Pro, you'll need:
A working Elementor Pro license.
Install the Elementor plugin.
Set up the Elementor Pro plug-in on your computer.
Installing Elementor Pro is as simple as following these instructions, which are all explained below.
1. Installing Elementor is the first step
Installing the free Elementor plugin is a prerequisite for installing the paid Elementor Pro plugin, so let's get started immediately.
You may locate Elementor Website Builder under the Plugins > Add New section of your WordPress dashboard by searching for "Elementor" in the search box.
Installing Elementor is as simple as clicking the Install Now and Activate buttons, and it will appear on your website as Elementor on the sidebar.
2. Elementor Pro should be installed on your computer
Need an Elementor Pro account but don't have one? You'll need to create an account to use this service.
As a result, you'll have to visit Elementor to download your Elementor Pro plugin. In My account, click the Download plugin.
To re-add a new plugin, return to your WordPress dashboard and click Add New. Now that we have uploaded the plugin, you can install it by clicking on the zip file you downloaded from Elementor.
Once you've activated the plugin, you'll want to activate your Elementor Pro license by clicking Connect and Activate (you must be signed in to activate).
Here are a few easy steps to follow
Step 1: Go to "my.elementor.com" after purchasing Elementor Pro to get started.
Step 2: Use the login information you received via email after making your purchase to get started.
Step 3: You'll be taken to your Profile page after logging in. Download the.zip file to your desktop by clicking the Download Plugin button in the upper corner column.
Step 4: In the WordPress dashboard, go to Plugins > Add New and add a new plugin. You should now be able to select the zip file you just downloaded. To begin the installation process, click on the "Install and Activate" button.
Step 5: To activate your license key, look for a notification on the site dashboard.
how to install Elementor pro on localhost
Install Elementor Pro on Localhost
Any WordPress website that is hosted on localhost is eligible to have Elementor Pro installed and activated on it.
Since having Elementor installed on a website hosted on Localhost does not qualify as an activation, you do not need to manually activate your Pro account in order to use it there.
To connect your Elementor license to your Elementor account and activate Elementor Pro on any live website, navigate to Elementor > License in the Elementor menu.
Elementor Customer Testimonials
Here are the customer testimonials of Elementor.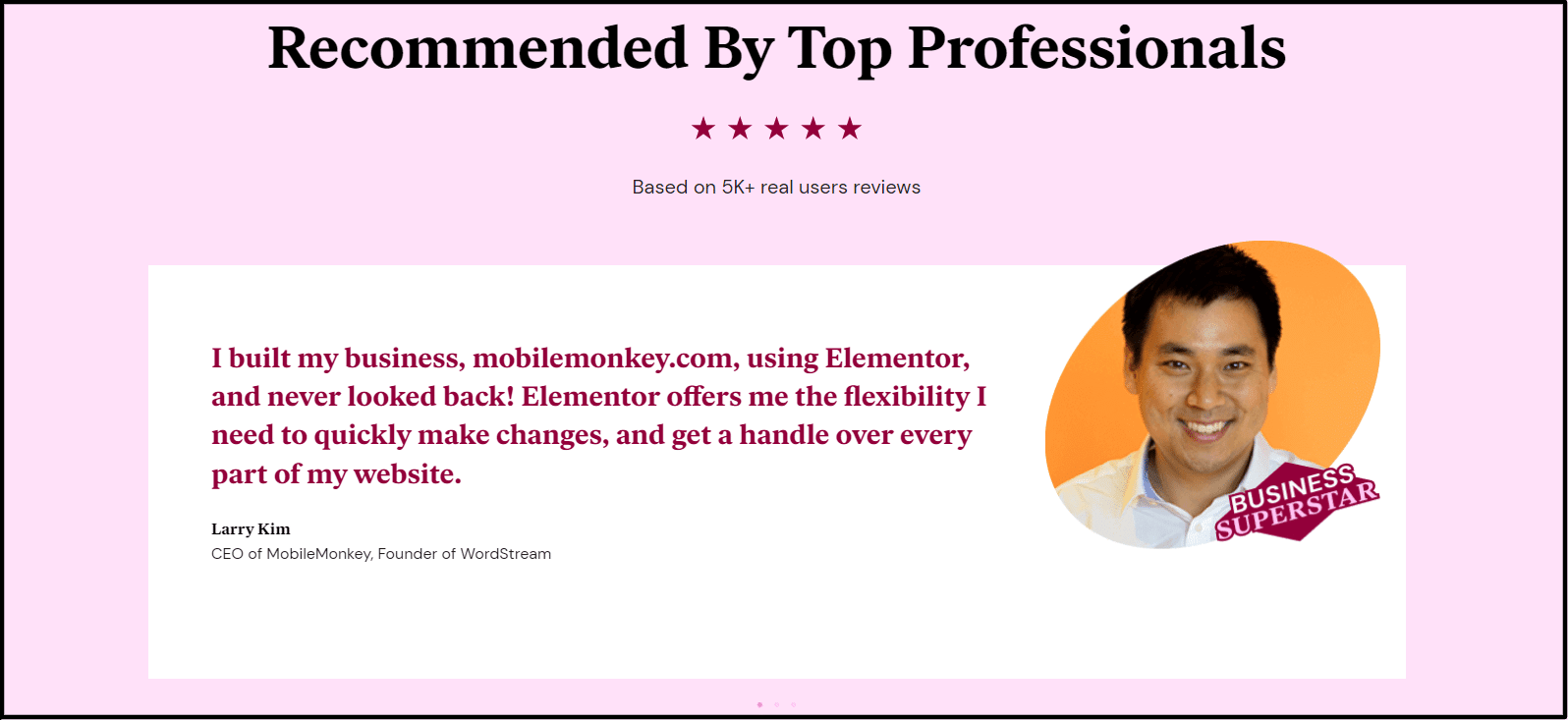 Conclusion
I hope you liked the article, read our full article to know the process of How To Install Elementor Pro.
if you have any questions feel free to contact us.
Be safe and happy😇