Looking for the easiest way How To Start A Blog? We have explained here everything in detail but first, you need to understand the concept of writing and creating the blog.
The blog is not just a website but you can make it one of your sources of income as well. You can earn through your blog more than $10k per month. Many famous bloggers are already earning a huge amount of money by just blogging.
Blogging is not just creating a website and publishing any random articles there. Apart from a super-fast site loading speed, what you are serving to your reader is the main concern. To run a successful blog and to sustain itself in the industry, you need to provide quality content to your visitors.
The quality content can grab the attention of your audience and you can easily generate traffic on your site. Let's dig in to know How To Start A Blog and earn a handsome monthly payout professionally.
What A Blog Does Include?
There are a few common factors that every small to big traffic gaining blogs include.
Lite speed theme
Widgets
Blog Posts
Videos
Comments
Quality Backlink (which means links to other websites)
Now let's see what are the things that the blog contains. A blog looks similar to a website where you can find the header, sidebar, footer, and a lot of contents.
Headers are for the logo and the unique name of your site. And giving an easy to remember and topic-oriented name to your blog can change the ranking game.
Why Blogging Is So Popular In The 21st Century?
Blogging has become so popular these days and it will grow even faster in upcoming years.
The reason is simple as there is a huge demand for digital marketing right now across the world and blogging is one of the best ways to reach your audience and grab the attention of your user.
A blog is the only platform to influence the buyers (for purchasing something) and the readers (to provide the information). Rather than a traditional way of reaching people to sell something, online blogging is cost-effective and the quickest way to reach the mass of users at a time.
It can help you to create brand awareness, earn traffic on the website, and to generate direct leads for your business. It means it will help you to increase overall revenue.
Step By Step Process To Start A Blog
Step:1 How To Choose A Topic Or Niche To Start Blogging?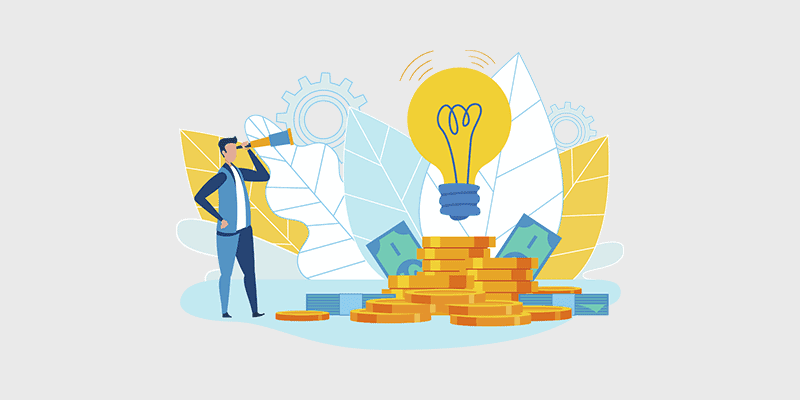 It is important to understand first that what is your interest, prefer to choose the niche related to your interest and passion. Make sure whatever niche you choose should be of public interest as well.
You need to create a blog for your readers; thus, you have to understand the need and interest of your audience as well.
Here is the list of some famous, profitable, and general blogging niches you can take into consideration.
Health & Fitness
Personal Development
Relationships
Lifestyle
Real Estate
Make Money Online
Finance
Travel or Outdoor
Here are some of the travel blog niche which includes the following topics
City guides
Travel tips
Learning a new language
Traveling for work
Minimalist Travelling
Sports travel: how to travel to go skiing, snowboarding, or others
Traveling to see your favorite sporting events such as major league sports, the Olympics, or others
Once you filtered out the niche or topic, make sure to validate it which is important. Here is the formula for validating your niche.
Check Niche Size
Analyse Relevant Keywords Search Volume
Explore Competitors
Analyze Monetization Potential
Step 2: Choose a domain and hosting name for your blog
Choosing the right domain name is the initial step and very important as well. Because through this name only, you can make your presence online and you can become popular one day. It can be dot com, dot in, dot net, dot blog, or similar to that.
You need to take care of a few things while choosing a domain name such as
The length of the name should be short and simple
Avoid using hyphens and numbers
Dotcom is the most preferable domain so you can opt for that one.
Your domain should be easy to write/type and read
Step 3: Select The Hosting Plan Of Your Interest
After choosing a catchy domain name, you need to choose the hosting plan. During the process, you need to invest less in the beginning but choose a good hosting plan.
Once you understand the concept of the blog in a better way then you can invest and take a decent hosting plan. Few hosts provide free hosting or reasonable hosting plans for one year and you can try that to start blogging.
Step 4: Create A Website With A Catchy Landing Page
Now it's time to bring all the things together on a real page i.e. a website. If you know the web development language then you can do create a landing page along with other essential pages.
If in case, you are not a programmer even then you don't need to worry. Because WordPress is there for you and using it, you can create a website within half an hour.
Many hosting service providers allow you to install WordPress in a few clicks. So, you can complete the task with the help of their technical supports, else you can learn to create a WordPress website on YouTube.
So, start the process of website building and try to design your blog in such a way that can attract users at a glance and so they won't leave your page straight away.
Step 5: Create quality content for your reader
So far, you have created the base and now it is time to bring the readers to your blog by providing some useful content for them.
And the best way is, shortlist some trending topics in your chosen niche and then read those well. After that, prepare your piece of articles by adding more value than others.
And then keep updating your site with unique articles every day or on a regular interval.
Step 6: Optimize Your Blog for Search Engine and User's reach
I know, you have given your full efforts in purchasing a catchy domain name, lightning-fast hosting server, creating a stunning website and publishing quality contents every day.
But still, the traffic is not coming to your website. Because you are just a step away to reach out to your potential readers. Yes! You heard it right! You need to do proper optimization i.e. SEO for your website.
Shortlist a few highly searched keywords related to your industry or chosen blog topic and then optimize your website and contents accordingly.
If you are unaware of SEO then the internet is there for you with a lot of guides and tutorials. Or, you can contact an SEO agency for hq-link building service to share your burden and to get huge traffic to your blog
Step 7: How to Earn Money from Blog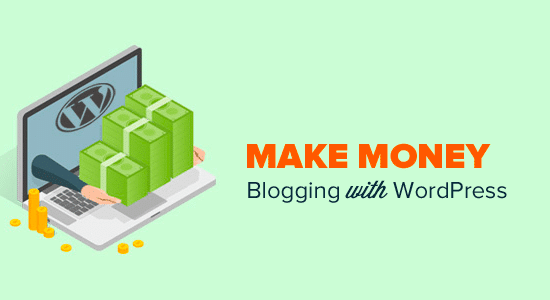 Once you start getting enough traffic to your site, there are numerous ways to start earning. A few mentions are:
Register for Google AdSense
Sell your products
Sell Your Professional Skills
Give a consultation service
Join Affiliate Networks
Resale purchased subscription plans
Sell the filtered database followed by your newsletter forms
Sponsor Third-Party Business
Use the CPA as a content blocker marketing
Pro Tip: It is better to start by focusing on a single topic for a few months. And then according to the response you receive on your blog, you can add more relevant topics.
Conclusion:
The blog is not just a website but more than a website that is pretty famous all across the world. Now, you have learned the essential things on How to Start a Blog, so it's time to take action.
To start blogging, you should know that it will take time to become a famous blogger. It is a process, where everything depends upon the ranking and you can achieve it only if your blog can generate the traffic.
You can earn huge traffic by producing quality content in your blog post. Well-researched articles can maximize your chance to rank at the top of the search engine.