Are you thinking about starting a travel blog but have no idea how to start a travel blog?
Well, there is nothing bad to get a mass subscriber and monetize your travel website as blogging is ruling the world. Before starting your travel blog, you should know and understand what is a blog and how to create it?
It is not that easy and the process is very lengthy if you start from zero and have no idea whatsoever about blogging. On the other hand, the blog is pretty easy if you know the basics of blogging.
Here, you will get to see all the processes of the travel blog. That includes, how to start and what you have to do for making the blog.
The different types of blogs and different niches of the blog are there. But You must understand the requirements for becoming a travel blogger.
To start a travel blog, you need to be a traveler, you must love traveling and you should be a frequent traveler.
Well, it is not the only eligibility criteria, it is just the interest that you need to be focused on. There are so many points and a list of things that you need to do to start a travel blog.
what is blogging?
Blogging is defined as the process of developing a website and populating it with unique content.
Bloggers that are comfortable with technology can register their own domain names and build their own websites.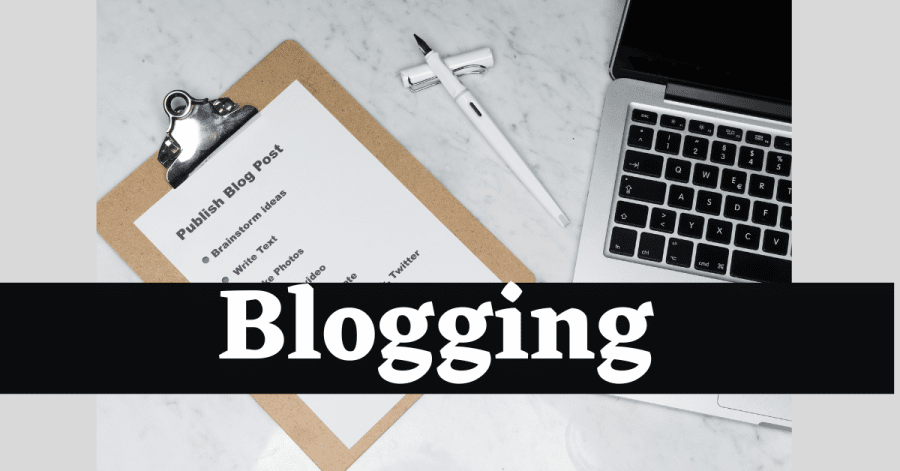 Users with little to no knowledge of HTML are able to join up for accounts on websites such as WordPress, which simplifies the process of creating an online design and publishing it.
Blogs are most easily recognized by the fact that they are updated often, have a conversational tone, and invite readers to take part.
Startup founders usually buy a domain name, and web hosting, and design their own websites, while more established companies often add landing pages for blogs to their already existing websites.
Blogs are popular because they are easy to use and only have the information that people want.
Blog writers may choose very different topics for their blogs. Some people like to talk about fashion, healthy living, food, or whatever else is on their minds.
Bloggers are people who write articles and post them online. Often, the most recent articles are shown first. They are also divided into sections to make them easy to read.
Blog entries also have other features that make them stand out, like the ability to link to other entries. By linking to and promoting each other's sites, bloggers help each other get more readers.
Important Things To Consider While Starting A Travel Blog Journey
There are various factors that you will have to consider before starting a travel blog. But few things are the most important and necessary for you to create your blog. Without that, You will have trouble creating an excellent blog, if you can make one at all.
Let's see what those things are key while creating a travel blog?
Web hosting
Domain name
The free word press software
WordPress plugin
WordPress theme
Guide(Step-By-Step) For Creating Your First Travel Blog
Here is the complete guide and step-by-step process to create your travel blog, which is important for you to understand. Make sure you follow all the steps carefully and do not skip any of the steps.
Also, take care that you follow the sequence of the steps in the right order. Following the steps randomly will not make sense and you might end up doing and repeating the mistakes over and over again.
1. Choose a niche
Picking the right niche is very important in the blogging field. Choosing a random niche just like knowing nothing about it is pointless and a waste of time.
Sooner you might lose interest as it might not keep you focused for too long. So, pick the niche of your interest and focus on it for some time.
There is a wide range of travel niches such as travel with family, travel with pets, travel with kids, and many more.
2. Select a domain name
Once you pick your travel niche then you can pick your domain name, the name that your audience will know online. Pick a simple domain name so that it will be easy for your audience to remember, read and write the domain name.
Also, try to avoid using any brand name as a domain name in the beginning. The reason is; you are new in the blogging world having no experience whatsoever.
3. Buy WordPress hosting and install it
If you don't have money to invest in hosting, you won't be able to start a blog. In fact, there are only a few hosting providers that provide risk-free, two-year trials. However, you should be aware that this option may not last forever.
If you are creating your blog for the short term then free trial hosting is an option. But for the long term paid website hosting is necessary.
There are so many hosting plans which you can buy based on your budget. The hosting will help your website to load quickly.
4. Select a travel blog theme
The theme of your blog is as important as the hosting and domain name, just like girls put on makeup to enhance their beauty. Similarly, you need to design and create a theme for your blog to make it look appealing and attractive to your audience.
There are so many paid as well as free themes available which can help you design your blog.
If you want to take it a try then, then better to go with the free themes or you can buy a fully responsive theme by applying Elementor Pro Discount Code.
5. Install the necessary plugins
After completing the above-mentioned steps then move to the plugins and install the WordPress plugin. It will give you multiple options and features for creating your blog without having any technical knowledge.
Here are some useful plugins which will help you to start with, you can easily use them. Apart from that, you can also try the range of premium plugins using the Buddyboss Coupon Discount Code.
Caching plugins
SEO plugins
Contact form plugins
Social share button plugins
Security plugins
6. Create quality content for your blog
The final step is to add quality content and keep posting the content on your blog regularly. Make sure your content should be well versed and not duplicated.
Content is the backbone of a blog and if it is perfectly framed, then you will get huge traffic on your website.
After doing all the above things, you must not forget to keep optimizing your travel blog. If you have no clues about Search Engine Optimization, then this guide on Step By Step SEO Tutorial For Beginners will help you to earn huge traffic.
Conclusion
This was all about the procedure on how to start a travel blog. There is a wide range of blog niches apart from travel which is also pretty famous and various ways to monetize it.
Travel blog is not that easy as it takes a lot of effort, traveling, and research along with quality content. The content quality should be very good as it is the key for bloggers and plays an important role.
If the design, theme, and content of a blog are best on par, then you will get immense traffic on your site. You can use this traffic to earn money while running the Ads, and Content Locking feature of CPA.
The travel blogger should be very proactive by nature. Also, the places that you will travel to should be very famous and unique.
You got to be very specific and very clear while sharing the blog post related to traveling. In a travel blog, you need to keep a certain amount of budget. The reason is very simple, as you will have to explore various places.
Frequently Asked Questions
How do travel bloggers get paid?
A common way for travel bloggers to get money is through sponsored articles and travel press trips. If that's what you really want to accomplish, that's great, but you'll need to be always active.
Is it worth starting a travel blog?
It's definitely worth it, and for many reasons, including the possibility of making money while you travel, access to unique opportunities, and the freedom from a fixed residence. Put what you've learned here to work and launch that travel blog you've always dreamed of creating.
Is a travel blog profitable?
Travel blogging can make you money, but you needn't start a blog just to make money. Make certain that you begin one's travel blog even though you love blogging, you love to travel, and you want to share what you've learned with other people.
Why do most bloggers fail?
One of the main reasons why blogs fail is a lack of purposeful, engaging content. In fact, "original written content" is the most important type for 58% of marketers.