Amazon is one of the largest marketplaces that boasts about 244 million to 340 million active consumers in 2022. Even with such massive data, the user pattern and demographics of the marketplaces are less known.
That's why Amazon FBA tools have flooded the market for providing guidance and research for selling on Amazon.
You can literally sit on your couch and have access to an ocean of Amazon FBA tools with a single click.
These tools will assist you in all aspects of your business, including inventory management, product tracking, keyword tracking, ASIN research, and product listing optimization.
Jungle Scout claims to be a #1 Amazon FBA tool for the sellers and for some reason, it deserves the spot. Yet, various sellers are looking for the Best Jungle Scout Alternatives.
The good news is that we have shared these best free and paid Jungle Scout alternatives in the blog. Plus, at the end of the article, I will share my final verdict on the best Junglescout alternative.
Top Jungle Scout Alternatives & Competitors 2022
Helium 10
Viral Launch
AMZScout
Sellics
Amasuite
Unicorn Smasher
AMZTracker
What is Jungle Scout?
Jungle Scout is unquestionably one of the most popular and well-trusted Amazon FBA tools, as it includes everything you'll need for your business, from product research to Amazon seller training.
It is a company that has developed all-encompassing software with one goal in mind which is to assist Amazon sellers in finding extremely profitable products so that they can have the best chance of going to the top of the rankings.
Jungle Scout assists sellers with setting personal objectives and providing insight into what it takes to succeed on Amazon.
It gives data on keyword tracking for specific products, listing optimization, and competitor monitoring.
It also tells sellers how competitive a niche is, so they don't lose their shirts in a market that isn't yet generating enough cash flow. We have also shared the in-depth Review of Jungle Scout that highlights all its features, pros, and cons in detail.
Jungle Scout is well-equipped with a number of features such as:
Profitable product research
Keyword research
Trending products
Reviews research
Competition-level analysis
Historical data
Listing builder and analyzer
Price history
Sales rank
Sales estimates
Reverse ASIN lookup
Amazon FBA profit calculator and more!
Jungle Scout Pricing Plans
The pricing structure of Jungle Scout is divided into Standard plans and package plans. You may choose to buy a monthly plan or subscribe for a yearly subscription that gives a Jungle Scout Discount of up to 55%.
All Jungle Scout plans are discussed below:
The Basic Plan: the basic plan is priced at $49 per month for monthly payments and $29 per month for annual payments
The Suite Plan: the Suite plan is priced at $69 for a monthly payment and $49 for a yearly payment.
The Professional Plan: the professional plan is priced at $129 per month for monthly payments and $84 for annual payments.
Start-up Suite(package plan): it starts from $189 for a three-month subscription
Entrepreneur Suite (package plan): it starts from $349 for a six-month subscription.
Jungle Scout Pros
Let's have a quick look at Jungle Scouts' pros
Jungle scout has a simplistic user interface that

is beginner friendly. 

It provides you with every essential element required for Amazon FBA business such as keyword research, product research,

etc. 
You can even try their platform risk-free for 7 days.
As compared to other FBA tools, Jungle Scout boasts an accuracy rate of 84.18%.

Furthermore, it has a huge database of sellers as well as products which enables a user to get access to thousands of sellers or products instantly. 

Jungle Scout
Jungle Scout Cons
Listed below are the cons of Jungle Scout
Although there is a chrome extension it is not a free offering.

It does not offer a free trial. They have taken the 14-day trial back.

Most FBA sellers want a mobile app which Jungle Scout lacks.
Considering these cons, we have shared the Best Alternatives to Jungle Scout that are beneficial from Amazon FBA sellers.
1. Helium 10: Best Paid Jungle Scout Alternative
Helium 10 is a tool that provides you with a full range of capabilities to help Amazon sellers find and sell the most profitable products. We have shared about Helium 10 in our Helium 10 review.
Helium 10 offers all the standard features you'd expect, in addition to adding functionality to help identify potential suppliers and allow you to benchmark your competitors.
Helium 10 was designed from the ground up with security in mind. It recently decreased Amazon fraud by protecting sellers from dishonest buyers. And it's only getting better when it comes to thwarting Amazon frauds.
It was developed by people who truly care about your best interests and ensure that you are always protected and informed about critical parts of your business, such as corporate finances and inventory.
Furthermore, millions of sellers and thousands of businesses throughout the world rely on Helium10 to market their products on Amazon.
Helium 10 pros
Listed below are the pros of Helium 10
Helium 10 also provides several tools that will help you to keep your product listings on amazon optimized. 

With Helium 10's Keyword research tools you can boost your SEO rankings and easily rank on the first page of Amazon.
Helium 10 has tools that assist you with your product selection. It will offer you a list of highly trending products of your niche. 
It also helps you with competitive analysis with a large database of keywords.
Helium 10 cons
The cons of Helium 10 are as follows:
The pricing structure of Helium 10 is a bit more expensive than most of the other Amazon FBA tools.
Helium 10 features a lot of tools which makes it a bit tough for beginners to use the platform.
Another drawback of the tools is that as a beginner you would need practice and time to get familiarized with the tools provided by Helium 10.
Helium 10 Pricing
The pricing structure of Helium 10 is discussed below:
Helium 10's Starter Plan:  if you opt for the starter plan you have to pay $39 per month for a monthly subscription or $339 per year for a yearly subscription. 
Helium 10's Platinum plan: if you opt for the platinum plan you have to pay $99 per month for a monthly subscription and $999 per year for an annual subscription.
Helium 10's Diamond plan: if you opt for the diamond plan you have to pay $249 per month or $2499 per year for monthly payments and for yearly payments respectively.
Helium 10's Elite Plan: the elite plan will cost you $399 per month.
However, you get a 50% discount on our Helium 10 coupon page.
2. Best Jungle Scout Alternative Runner up- Viral launch
Viral Launch is a product research tool for marketers that allows them to track items, sales data, keywords, and niches. They come in a variety of packaging and have additional features in addition to being a product research tool.
Viral Launch is ideal for indexing blog and product connections, as well as conducting keyword research on websites and Amazon. This aids in the generation of high-quality leads through any social media platform or marketing channel.
Viral Launch equips entrepreneurs with the tools they need to rocket to the top of Amazon's page rankings. Of course, this is in addition to the various tools and services it offers.
Users have access to a wealth of resources, including free e-books and online courses, that are designed expressly for this platform and its complexities.
Not only will users be able to get a better understanding of the program, but there will also be good training intended exclusively for entrepreneurs who want nothing more than to have a successful Amazon career.
Viral Launch Pros
Viral launch has the following pros
Viral Launch offers a Chrome Browser Extension which can help you with your analysis while surfing through amazon.
Product research is made easy with Viral Launch because it offers a large number of tools that help you with your research as well as choosing the best product to sell.
In terms of resources, Viral Launch offers webinars that helps amazon sellers to have a better understanding of the tactics to be used to excel on Amazon. 
In terms of accuracy Viral Launch offers accurate results.
The simple user interface of Viral Launch makes it easy for users to understand and use the platform effectively.
 The customer support team of Viral Launch is pretty good and doesn't leave anyone in the dark.
Viral Launch Cons
Viral Launch has the following cons
Viral Launch may be a bit costly for starters. 
Though Viral Launch offers a great Keyword research tool, it's only accessible with expensive plans.
Viral Launches Chrome Extension has some unfixed bugs, which sometimes hinder the research. 
Viral Launch Pricing
The Pricing structure of Viral Launch is discussed below:
Essentials Plan: the Essentials plan costs $69 per month for monthly payments and $58 per month for yearly payments.
Pro Plan: The Pro plan will cost you $99 per month for a monthly payment and $83 per month for a yearly payment. 
Pro plus Ads plan: This plan costs $199 per month for a monthly payment and $166 per month for a yearly payment. 
3. Best Jungle Scout Product Research Alternative– AMZScout
AMZ Scout is an all-in-one Amazon seller solution that can make all the difference when it comes to controlling your inventory and maximizing your sales potential in the massive marketplace. 
You may use its services to see which listed items are competing with yours, monitor your key metrics, get advice on which keywords would help you make more money, and keep track of inventory levels at any time, and there's essentially no task it can't help you with.

This Amazon FBA tool assists sellers in discovering new Amazon products that are currently profitable and not overly competitive. It provides access to a database with millions of things. We have also shared the Jungle Scout vs AMZScout comparison in our blog in detail.
If you're new to selling on Amazon, for example, this tool can help you choose things that will make you money in the future and aren't too competitive.
AMZScout Pros
Furnished below are the pros of Amz Scout
In terms of user interface and ease of use, Amz Scout is a great choice because it is very simple to understand and use. 
AMZ Scout helps you with your tracking work by displaying various graphs and charts which are pretty easy to analyze and also provide accurate results. 
The user dashboard provided by AMZ Scout is pretty detailed at helps in the analysis of various data
AMZ Scout is full of tools that help amazon sellers to grow their business. 
It provides a free Chrome Extension for its users.
AMZScout Cons
Furnished below are the cons of Amz Scout
The keyword research tools have some missing features which if added by Amz Scout will increase its accuracy. 
For a seller on Amazon inventory management is one of the key aspects of Amazon FBA business, but Amz Scout does not have a tool for inventory management. 
AMZ Scout's resources, such as videos and tutorials, are primarily useful for people who are new to the site; they do not provide adequate help for sellers who are already using it.
AMZScout Pricing
The pricing structure of Amz Scout is discussed below
Pro Extension Plan: The Pro Extension plan is priced at  $49.99 for monthly payments, $16.49 for yearly payments, or  $449 for a lifetime.
Amazon Seller's Bundle plan: This plan costs $49.99 for monthly payments, $29 for yearly payments, and $1499 for a lifetime. 
4. Best Jungle Scout Alternative for Sales & Inventory- Sellics
For Amazon vendors and sellers, Sellics is a comprehensive product analytics and marketing solution. It's aimed at professionals like Amazon merchants and marketers who want to market their products on the platform.
Sellics has a solution for you if you want to increase your Amazon profits while also improving your PPC rankings, increasing product visibility, and reducing negative feedback.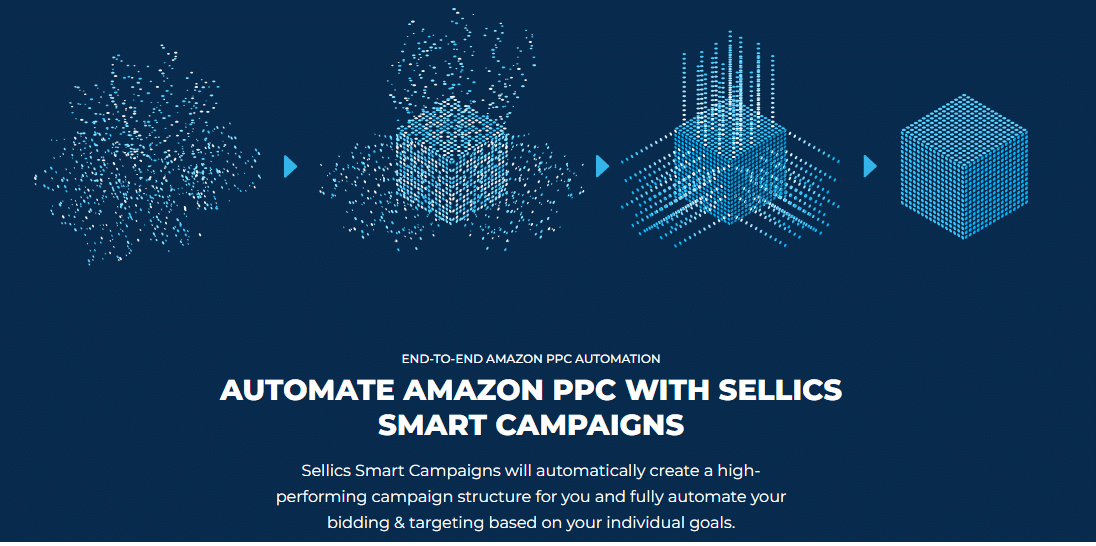 Sellics is a comprehensive e-commerce software program geared towards Amazon vendors and sellers looking to grow their businesses. Sellics gives users a comprehensive view of all critical sales information, as well as keyword research, competitor tracking, and product review management.
Sellics pros
Seliics has the following pros:
The advantage sellics has over other Amazon FBA tools is that it features widgets, which display a lot of useful information in a user-friendly way that is easily accessible.
Unlike most of the other Amazon FBA tools, Sellics has a free pricing plan, which is beneficial for budding entrepreneurs. 
If you face any issues while using Sellics the customer support team of sellics will have your back. Customer service responds quite instantaneously. 
Sellics is compatible with the Amazon market of 8 different geographical locations worldwide.
Sellics features a wide array of resources that provides assistance and support to new as well as existing amazon sellers. 
Sellics cons
The Cons of Sellics are:
Though sellics provides access to historical data it is not that well developed, due to several restrictions placed by Amazon the historical data is limited.
Only one user login is possible with sellics at this point.
Seliics reports and data are only accessible while you are logged into your sellics account. 
Sellics Pricing:
Listed below are the pricing tiers offered by Sellics
The Benchmarker plan: The Benchmarker plan offered by sellics is absolutely free of cost.
The Advertising Advisor plan: The Advertising Advisor plan will cost you $259 per month for a 12-month annual plan or $349 per month for a three-month quarterly plan
The Managed Services plan: the managed services plan costs $1249 per month for a 12-month payment plan or $1599 per month for a three-month payment plan.
5. Best Jungle Scout Alternative for Product research- AMASuite
AmaSuite is a useful tool for Amazon FBA sellers that wish to expand their business and take it to the next level. AmaSuite is a strong tool that will assist online retailers in analyzing Amazon patterns. 
This website is a collection of tools, which is part of the ever-popular AmaSuite bundle, that assists customers in discovering top-selling items as well as determining which products have the most possibility of becoming lucrative on FBA or affiliate networks.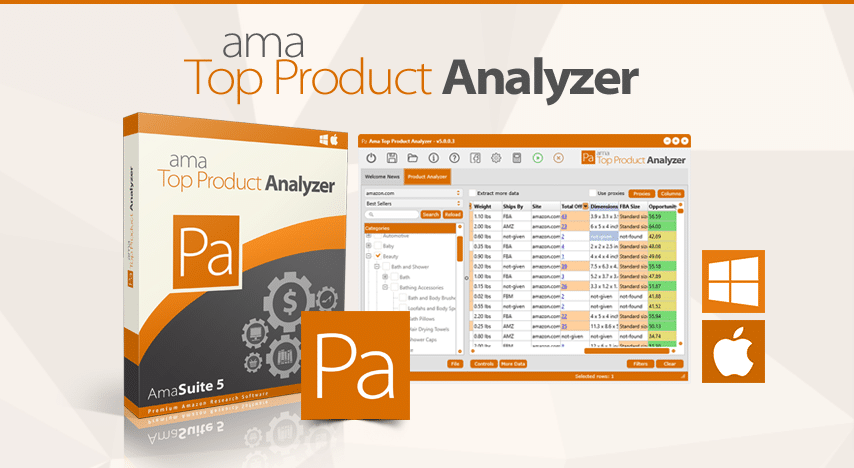 You may find out which items are the most lucrative at the moment and which ones aren't by looking for products that are comparable in category thus you can develop a sound business plan.
This program assists users of all levels of experience in determining which goods have high-profit margins and will be big sellers on Amazon or other affiliate sites.
Amasuite pros
Amasuite pros are listed below:
Amasuite has a lot of resources such as blogs, articles, and free video training materials which help Amazon sellers in skyrocketing their business.
Amasuite also features a private Facebook group where several entrepreneurs and businessmen discuss ideas and concepts related to business, products, and strategies. 
Trying out Amasuite is made easy with its 30-day full-money refund policy.
Amasuite has a well-built user interface that is easy to use as well as customizable based on preferences and needs.
Amasuite has numerous tools which help in managing the business as well as save a lot of time for its users. 
Amasuite Cons
Amasuite cons are as follows:
One of the biggest cons of Amasuite is its availability. Amasuite is not available all around the world, it can only be accessed from the United States or the United Kingdom. 
To use Amasuite a high-speed internet connection is necessary all the time, if the network connectivity is poor then amasuite may become slow and cumbersome to use. 
About the pricing, Amasuite does not provide any flexibility as it offers all its features onder only one plan. so for sellers who are new to Amasuite the pricing may be a problem.  
Amasuite pricing
Amasuite has only one payment plan which is discussed below:
Amasuite Full pay option: Amasuite Full pay option plan is priced at $97 but with a coupon on their website you can get it for $67.
6. Best Free Jungle Scout Alternative- Unicorn Smasher
Unicorn Smasher is a free chrome extension that is an alternative to Jungle Scout's product tracker feature. This free tool is fairly easy to start.
It gives insights into what products you want to sell and prices on the products currently being sold, product trends, and more.
Their dashboard is intuitive enough and provides detailed insights into Amazon product tracking and research.
Unicorn Smasher Pros
It is free to download and install.
It has a single dashboard to direct all your Amazon research.
Unicorn Smasher provides a deep insight into every niche.
It can be a decent alternative to the Jungle Scout estimator in terms of the accuracy it provides.
Unicorn Smasher Cons
Here are some cons where Jungle Scout takes the edge:
Since it's a free tool, it comes with limited features.
Also, the tool misses product features like Sales Rank.
Unicorn Smasher Pricing
Unicorn Smasher gives a free Chrome extension with some limited features. If you wish to upgrade to a pro plan, the Unicorn Smasher pro plan comes at $49 for a lifetime license.
Conclusion: Which Jungle Scout Alternative Should you choose?
So this was all about Jungle Scout and its top 6 alternatives, each and every tool I discussed above have its own set of pros and cons,  the selection of tools totally depends on your business needs and your budget. 
Jungle Scout is no doubt one of the best Amazon FBA tools in the market in every aspect of business management, it will provide you with everything you need at a much lower cost than its competitors. Jungle Scout provides a good value to the money you invest.
If you need a platform with a lot of tools dedicated for different tasks like product management, product research, keyword research, ASIN research, etc. then you should go for Helium 10. 
If you want a simple-to-use tool that would help you with your product launches and also which provides split testing then Viral Launch is a good choice. 
AmzScout is also good for beginners because it has a good pricing structure which is quite affordable. Moreover, it is quite user-friendly and is full of several resources. 
If you want to use a tool for free or to keep your focus on advertisements then Sellics is the way to go because along with a free plan, it offers everything you need to manage your campaigns and also gives you the option to customize your campaigns.
In a nutshell, my vote goes to Helium 10 as the best alternative to Jungle Scout which contains tons of features similar to the tool and takes the edge with other tools like Atomic, Rank tracker, and ASIN tracker tools. Plus, it gives a free trial.
I hope this article helped you in selecting the best Jungle Scout alternative tools.
FAQs on Best Jungle Scout Alternatives
Is Jungle Scout the Best Amazon FBA tool?
Yes, Jungle Scout is definitely one of the best Amazon FBA tools, it provides a lot more accurate data than most of its competitors.
Which is the best alternative to Jungle Scout?
in terms of tools and features Helium 10 will be the best alternative to Jungle scout provided you are not tight on budget.
Does Jungle Scout provide a free trial?
No, right now Jungle Scout does not provide a free trial but it offers a 7-day Money-back Guarantee.
Is there a free alternative to Jungle Scout?
Unicorn Smasher is a good Jungle Scout alternative for product research and sales estimator.
Which is better helium 10 or Jungle Scout?
The 84.1 % accuracy of Jungle Scout is far higher than Helium 10's 74 percent accuracy, putting your company at more risk. When you rely on erroneous data, you're putting your money at risk. A 14 percent error in accuracy could result in fewer sales, lower revenue, or more costs.
Is AMZScout better than Jungle Scout?
Jungle Scout or AMZScout have better data accuracy. The chart below compares the data accuracy of Jungle Scout to that of other seller software. As you can see, Jungle Scout has the most up-to-date information, considerably surpassing AMZScout. Jungle Scout is really 47% more accurate than AMZScout.
Is Jungle Scout owned by Amazon?
Jungle Scout is an Amazon research tool that allows you to uncover winning goods, forecast sales, analyze keywords, and spy on competitors all from one simple dashboard. Greg Mercer launched it in 2014, the year that marked the transition from the Amazon research "Dark Ages" to the current "Renaissance."
Is AMZ Scout Jungle Scout?
Although AMZScout and Jungle Scout are quite similar, AMZScout stands out because of the AmzScout extension, which has earned the trust of its clients for its capacity to find valuable Amazon products, analyze competition levels, and detect specific keywords.
Is Amazon FBA worth doing?
FBA is a very useful service, but it is not free. Some people may not have to spend that money right now. Furthermore, because of the way fees are determined, this service isn't suitable for low-cost things, so you'll want to be judicious about which products you enroll.
Which is a Better viral launch or Jungle Scout?
Yes, Viral Launch is superior to Jungle Scout since it allows for more in-depth product recovery as well as data mining and market research.