Are you looking for the Jungle Scout pros & cons? In this article, we have shared the pros and cons of Jungle Scout in detail.
About Jungle Scout: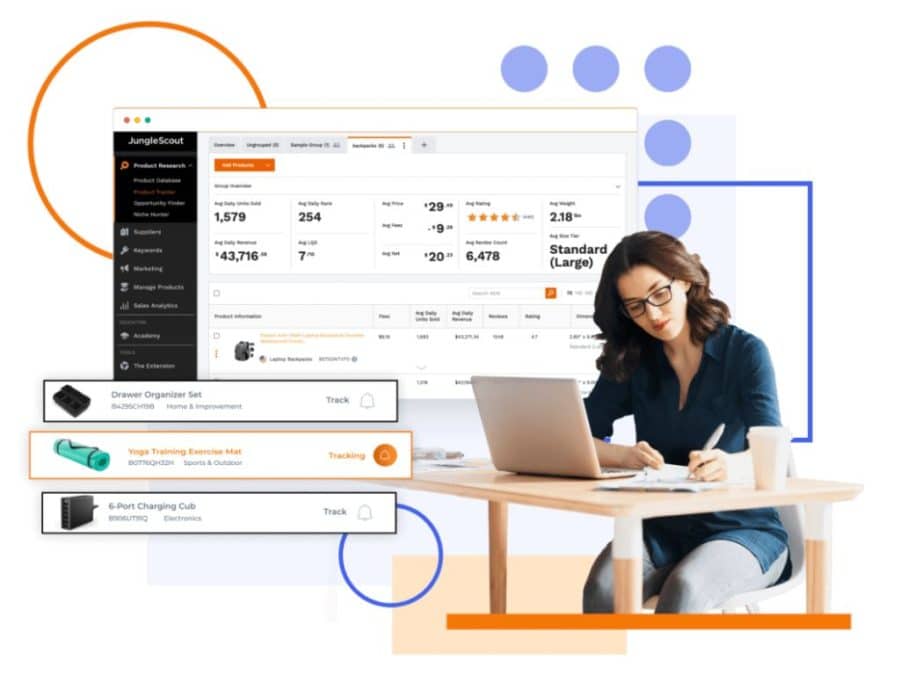 Greg Mercer launched Jungle Scout in 2015 to help people identify excellent product ideas.
Jungle Scout now offers a comprehensive suite of Amazon seller solutions, assisting sellers with everything from product discovery to supplier sourcing, product launch and optimization, business analytics, inventory management, and more.
It offers the most comprehensive resources for a data-driven product research tool. JungleScout will reduce the chance of failure while increasing profits.
Junglescout hit $22.7M revenue with 63K customers in 2021. But even as a great platform, there might be some drawbacks. Let's read the Jungle Scout pros and cons here.
Jungle Scout Pros & Cons Covered:
Pros of Jungle Scout
Here are the Pros of Jungle Scout:
#1 Massive Product Database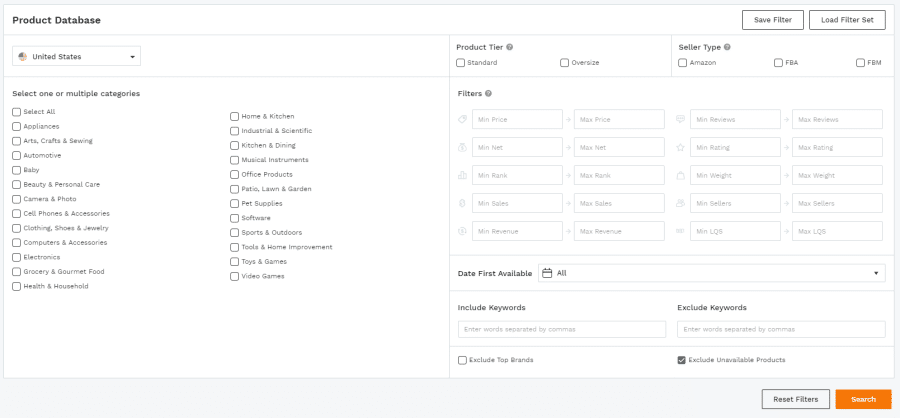 Jungle Scout's product database is a massive one with over 475 million products directly pulled from Amazon. You can pull the data by setting up the search criteria and sort by categories, estimated sales, sales rank, revenue, and other filters.
Product Database shows you good opportunities, such as products that have a lot of competition but low ratings or products that aren't selling well.
#2 AI-Driven technology
Jungle Scout has become one of the promising Amazon tools because of its Ai-driven technology. One such example is the data crawle, an AI technology that suggests the best selling goods.
Jungle Scout's listing builder creates data-driven listings and helps you compete with high competitors. It suggests the best keywords and potential competitors to rank higher.
#3 Flexible Pricing Plans
One of the major USPs of Jungle Scout is its highly flexible pricing plans. It has yearly and monthly price offerings. These pricing plans are divided into Standard, Packages and Enterprise solutions. While the standard plan has three tiers of pricing, the Packages plan comes inclusive of these features plus Amazon courses and workshops.
Plus, the Jungle Scout yearly discounts will give you up to 55% OFF.
Furthermore, the enterprise plan is best for all the enterprises and large businesses which is also called as Jungle Scout Cobalt.
#4 Easy to use Chrome Extension
Jungle Scout has a relatively easy to use Chrome and Firefox extension that makes product research on Amazon a breeze. The extension gives accurate sales estimates in real-time and views historical data and analytics. It determines the competition for products on Amazon.
They have an Accusales algorithm that has over 1 billion data points to analyze the massive product database. It estimates historical sales, historical pricing, and monthly sales estimates.
The Chrome extension requires an annual fee and is supposed to be used while looking for Amazon items, but it will not locate specialized things that you haven't seen before. There is a Jungle Scout Lite version and a Jungle Scout Pro extension with more features.
#5 Stellar Customer Support
The customer service team at Jungle Scout is extremely knowledgable, helpful, kind, professional, and quick to answer.
The retailer should evaluate the information available at the Jungle Scout Help Center before contacting customer care. There are a number of articles available that answer the most commonly asked questions.
Jungle Scout also has a widget built straight into the app to help merchants who are signed in.
#6 Reverse ASIN Research
Reverse ASIN lookup is a smart way to find out which Amazon pay-per-click keywords your competitors are using to make sales. You take the ASINs of your competitors' products and use the numbers to find out which keywords they are using.
The reverse ASIN search lets you explore keywords by simply entering the ASIN (Amazon Standard Identification Number). When you use keyword scout, you can copy the ASIN of your competitors and paste it into the box to find the top-ranking keywords for your competition.
#7 Academy
Jungle Scout boasts its academy as one of the most resourceful places for learning selling on Amazon.
Academy is the most complete and actionable Amazon selling training curriculum, and it's embedded directly inside your Jungle Scout account. This resource and learning centre offers over 130 videos covering all parts of the seller's journey with help from Amazon specialists, from product research to company management.
#8 Opportunity Finder
Jungle Scout has a robust opportunity score that helps find rising trends and the most profitable niches.
Opportunity Finder will be your key to finding the first product sold on Amazon or growing your business with unique items.
Opportunity Finder finds profitable product niches by refreshing Amazon trend keywords with strong demand and low competition.
You may quickly bypass tedious manual research and improve data that leads to your search for the newest product trends using this.
#9 Product Tracking
You can track the product performance and keep a count of the daily stocks, estimated profits, ranking of top-selling products and more.
Product Tracker displays the information that most interests you, whether it's unexpected possibilities or seasonality tracking. It also examines average pricing and sales velocity to help you enhance your bid and launch strategy.
Cons of Jungle Scout
Here are the cons of Jungle Scout:
#1 No mobile app
Jungle Scout lacks the dedicated mobile app. This feature is available in Helium 10. You can track sales, view history, leave review and what not with Helium 10 mobile app.
#2 Pricey monthly subscriptions
The most significant downside of Jungle Scout's software is that it only offers monthly membership for its sophisticated features and ability to track rivals' prices and inventory.
Conclusion
That's all from Jungle Scout Pros & Cons. We have covered everything you need to know about this Amazon tool.
One of the most useful Amazon research tools is Jungle Scout.
Yes, it's a little pricey, and no, there's no free trial, but if you're serious about growing your Amazon business, it's definitely worth the money.
If you can't figure it out, just ask for a refund within two weeks and everything will be OK.