Is Leadpages a good value for the money? Or is the pricing of this landing page builder ridiculously high?
Leadpages is a top landing page builder with design, publishing, integration, and analytics features.
Leadpages price may be better, but the platform has everything a marketing/sales/CRO professional could want.
Is the cost of Leadpages comparable to the benefits you will derive from using this tool?
Let's find out.
What Is Leadpages?
You may construct landing pages with the assistance of Leadpages, which is a landing page builder.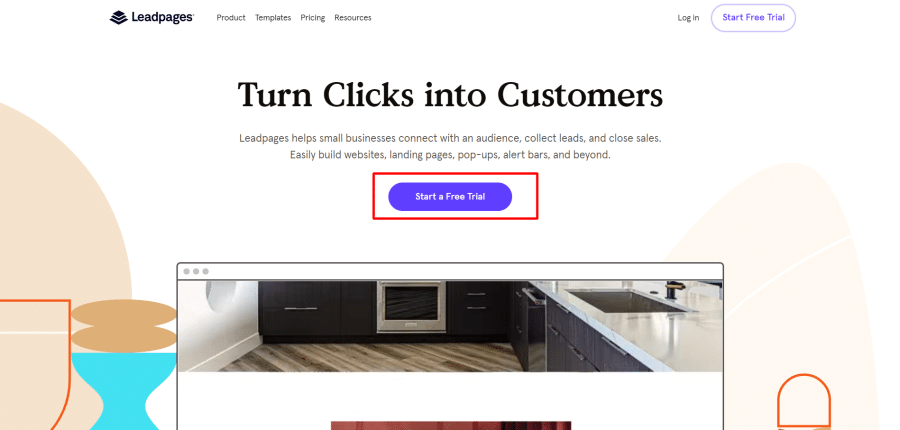 Landing pages, as opposed to standard pages on your website, are stripped of website buttons in order to increase conversions.
You can do the following with the help of Leadpages' drag-and-drop editor:
Create a landing page for webinars, books, and courses
Create opt-in email forms to expand your list.
Deliver ethical bribes to turn visitors into leads or clients.
Create email-based sales funnels.
The ease with which Leadpages can be utilized is its primary selling feature.
It just takes me five minutes to make a landing page and page using the drag-and-drop editor, whereas in the past it would have taken me several hours to do so.
The best part is that you don't even need to have any knowledge of code to do this.
ConvertKit, ActiveCampaign, and AWeber are just a few of the well-known email service providers that Leadpages may integrate with.
You may connect it with WordPress by using a plugin, or if you don't use WordPress, it will supply you with structured HTML that you can copy and paste into the back end of your website.
Check out our in-depth review on Learpages and find out what you need to know about the platform before you take the subscription.
How Much Does Leadpages Cost?
Let's find out how much Leadpages cost and what are the pricing plans.
| Plans | Monthly Pricing | Annual Pricing |
| --- | --- | --- |
| Free Trial | – | – |
| Standard | $37/month | $25/month |
| Pro | $79/month | $48/month |
| Advanced | $321/month | $199/month |
Leadpages Standard costs $37/month
Leadpages Pro is $79/month
Leadpages Advanced is $321/month
Check out our article on Leadpages Coupon Code to get an extra discount on your subscription.
Monthly subscriptions or annual plans with discounts are available. Leadpages offers a 30-day money-back guarantee, and you can cancel anytime.
Leadpages Standard is for new and small enterprises that wish to save money.
Pro is a wonderful choice if you want to accept money on your landing page and run SMS campaigns. The Advanced option includes a 1-on-1 call for larger enterprises.
Leadpages Customer Testimonials & Reviews
Let's find out what customers are saying about Leadpages.
G2
Leadpages has received a rating of 4 out of 5 from 160 users on G2.
Trustpilot
Leadpages has received 4.6 ratings out of 5 on Trustpilot.
Leadpages Customer Support
Leadpages hosts weekly group coaching sessions, in addition to webinars and workshops on occasion.
In addition, if you select the Advanced package, you will have access to 1-on-1 fast calls that will guide you through the process of setting everything up.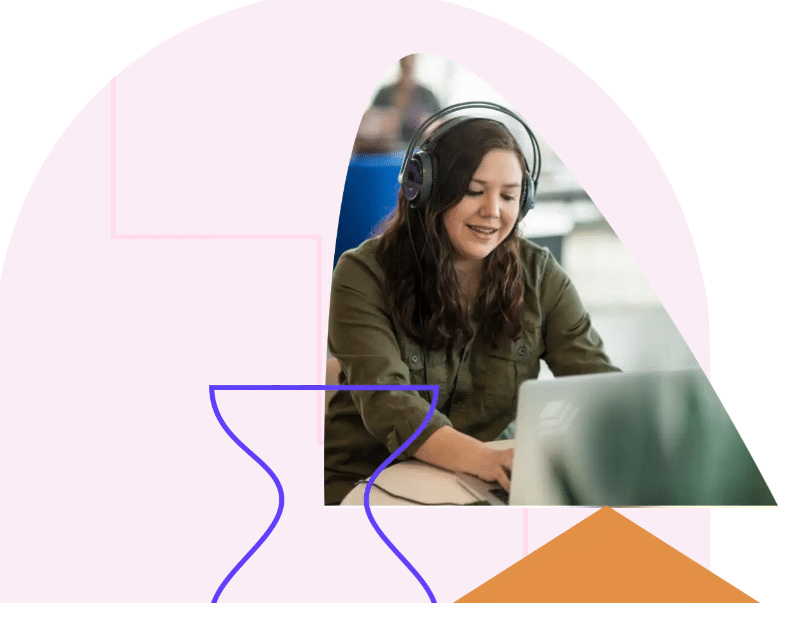 In conclusion, if you have any questions, you can also use their contact page to get in touch with their customer service team.
I'd say that Leadpages has a service that provides a satisfactory level of customer care overall.
Pros and Cons of Leadpages
| | |
| --- | --- |
| Pros | Cons |
| One of the easiest platforms to use. | Compared to Instapage, templates are limited. |
| It has amazing features and templates. | Some may find the learning curve difficult due to the many features. |
| Customer assistance and resources ease the journey. | |
| All templates are flexible and extremely customizable. | |
| Flexible pricing plan | |
Leadpages Alternatives
Here are some of the best alternatives to Leadpages. Read out the full list of Leadpages alternatives.
1. Unbounce
Unbounce is essentially a landing page builder with Smart Builder options that allows you to make landing pages that are 30% more converting (as promoted by them).
Like Leadpages you make pop-ups and sticky bars to promote your marketing campaigns. Let us take a look at its top features.
2. Clickfunnels
Clickfunnels by far is a heavy tool for marketers who want all the aspects of online marketing in one place.
Clickfunnels gives you optimized templates not only to create landing pages but entire sales funnels including Thank you pages and Shopping carts. With such a powerful tool at your disposal, it's hard to argue if you need anything else.
3. Seedprod
Seedprod is one of the best landing page builders, along the same lines as Leadpages with a similar drag-and-drop editor and one of the largest galleries of templates provided by any tool in the market.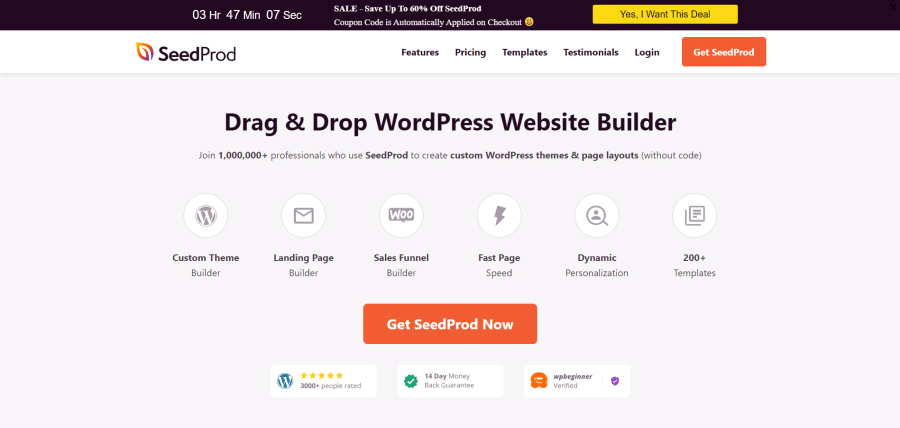 Their main feature is you can make landing pages in your WordPress dashboard which makes it so much easier to do so.
Final Thoughts
I hope you liked our article on the Leadpages pricing plan, let us know in the comment section which plan have you subscribed to?
Frequently Asked Questions
How much do Leadpages cost per month?
Standard Annual starts at $37.00 per month with a free trial; Pro Annual starts at $74.00 per month with a free trial, and Advanced Annual starts at $74.00 per month with a free trial. For further information, please contact Leadpages.
Is it easy to use Leadpages?
Leadpages make the method simple to implement. You can make unique designs for each and every one of your popups by utilizing the same drag-and-drop editor, which further contributes to the system's flexibility.
Is there a free version of Leadpages?
There is no free version of Leadpages that can assist you in getting started, and the service does not provide many marketing options in addition to landing pages. There are a variety of other solutions besides Leadpages that you may investigate if you are looking for an alternative to using that service. Let's take a look at some of the top alternatives to Leadpages. There are seven of them.
Are Leadpages worth it?
When compared to doing it yourself in WordPress or using most website builders, using landing page software like Leadpages will save you a significant amount of time when it comes to the creation of leads. Because of how simple it is to use, it will make running A/B tests, increasing conversion rates, and designing sales pages much quicker for you.