A landing page is a secret that every online marketer swears by. It is a sweet trick to capture leads and close sales. If you are looking for a detailed comparison between Leadpages vs Unbounce, this article is the one-stop solution for you.
Now before we begin, I would like to just give a brief about what landing pages are.
Landing pages are the first thing your website visitors will see and they have a huge impact on your website traffic as they help you generate leads. If you want to increase your website traffic, you need to start creating and using landing pages.
Landing pages are web pages designed around a single call to action. They are typically very focused and are used to attract people who are interested in a specific product or service.
It could be anything from signing up for a free webinar to sign-up for free discount coupons and so on. They can include pictures, videos, and advertisements, in short, they must have eye-catching content to attract users.
Let's make it simpler for you to understand. Landing pages are those pages on the internet that offer to provide you something in return for your contact details.
Like a coupon for a discount for signing up, a free fitness course by clicking the link below, a free eBook after entering your email id. I'm sure we have all come across such offers in our lifetime.
These pages are called landing pages. They will collect your details in exchange for something of value. Once the email is collected its work is done.
To make the perfect landing pages you need the right tool. Leadpages and Unbounce are both bigshots in this field. Let's have a close look at their features so that we can decide what is best for you.
I will be comparing the two tools under 13 different criteria that are mostly needed for the smooth designing, publishing, and tracking of landing pages.
For more details you can check out our full detailed review on leadpages, And find out why Leadpages is the best landing page builder, also I have mentioned all the 13 features in detail.
Leadpages is a website that allows you to collect email subscribers. Essentially, it is a system for quickly and easily creating landing pages and sales pages.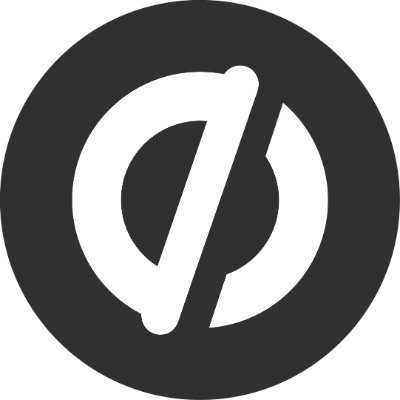 Unbounce is primarily a landing page builder. It enables you to create landing pages to collect emails, increase sales, and do other things.
Leadpages sites, designed to be the simplest and most effective online website builder, assist you in converting web traffic into leads and sales.
Overall, Unbounce is a simple tool for small business owners looking to increase online conversions. It's also worth noting that this is a full-featured tool that will adapt and grow with your business, not a band-aid solution.
In comparison to Unbounce, which is slightly more expensive and has limitations, Leadpages offers a plethora of integrations and features as well as unlimited traffic in very low-cost plans. . Risk-free 14-day free trial is also there.
Unbounce has similar pricing plans to Leadpages, but they are slightly more expensive. It is also available for free for 14 days.
If you're thinking about using Leadpages or need help with your account, the Tech support team will help you by chat, phone, and email.
You can open a support ticket by sending an email to support@unbounce.com. This will connect you with a live person from our award-winning customer success team.
Leadpages Vs Unbounce: Overview
Here is the overview of Leadpages and Unbounce.
Leadpages
Since its inception in 2012, Leadpages has attempted to revolutionize the entire process of producing landing pages. It provides a simple, user-friendly method for creating appealing landing pages and tweaking them as needed.
You don't need any technical knowledge to develop your own customized landing pages using Leadpages because it comes with a graphical editor. Simply pick a design that suits your needs, then change it by dragging and dropping elements and defining their respective variables.
Leadpages, for example, offers a variety of complex modules to combine with your landing pages in addition to its pre-designed templates. Video backgrounds, countdown timers, and call-to-action buttons, among other supplemental elements, could be used.
Unbounce
Unbounce is a digital marketing platform that was founded in 2009 and is well-known in the industry. It was formed by a group of six professionals with the primary goal of assisting marketers in growing their businesses via the use of excellent conversion resources.
Unbounce has succeeded in doing so by providing specialized design and marketing automation tools, the most important of which is, of course, a systematic landing page builder and editor. It's designed to give users a full design experience without the need for coding.
Unbounce, like Leadpages, goes above and above by including a few extra webpage elements. For example, you can create and edit onsite pop-ups with a defined targeting strategy.
Leadpages vs Unbounce: Who has a better drag-and-drop builder?
Leadpages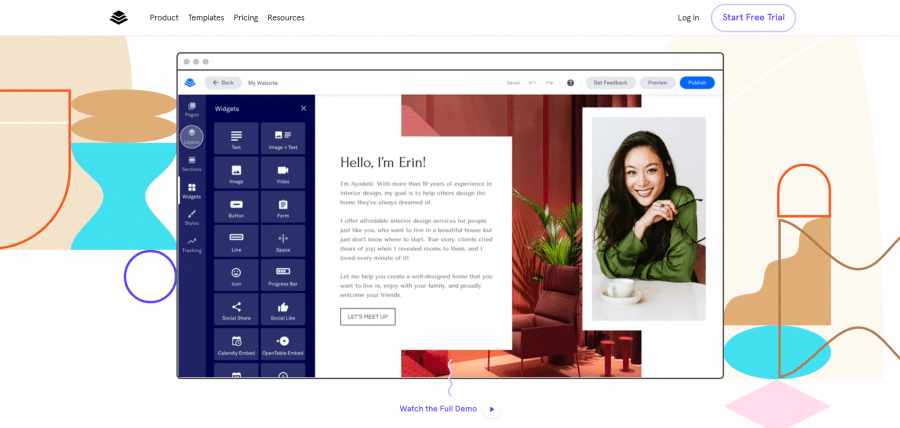 Leadpages is one of the popular landing page builders in the market that helps you create highly converting landing pages from scratch or by tweaking their pre-tested templates as you like.
The ease of use of this ability to customize templates just as you want is due to its advanced and super easy drag-and-drop editor.
Simply drag your favorite widgets, texts, or videos where you want and drop them to place them. That's simple. The drag-and-drop builder is based on the rows and the column format is very easy to use.
Unbounce
Unbounce is another big name in the landing page building industry and also provides its users with a clean working interface with an easy-to-use drag-and-drop builder that allows easy customizations and placing of widgets on their templates or a one that you create.
It does not have a grid pattern and hence the customization is more open and flowing, making it more accessible.
Winner?
Both the tools provide you with a drag-and-drop builder which makes customizations a swift breeze. However, the verdict of which one is better is up to the users.
Leadpages offer a strict grid pattern that might feel limited to an accomplished designer while Unbounce it's freer. Now while it must be advantageous it is easier to mess up with the open grid placement.
Use the Unbounce Coupon Code to get 20% Off on your order now.
Leadpages vs Unbounce: Who integrates better?
Leadpages
Leadpages integrates with all major social media networks, customer relationship management tools (CRMs), email service providers (ESPs), and webinar platforms.
With over 90 marketing tools and 2000+ app integration with Zapier, it is hard to find a platform with these many integrations. It also pairs up with payment partners like Stripe and PayPal.
Unbounce
Unbounce integrates with over 118 major customer relationship management tools (CRMs), email service providers (ESPs), social media networks, payment partners, and webinar tools which makes working with such a tool so much easier and more productive. It also integrates with Zapier and thus can work with 2000+ apps.
Winner?
Although Unbounce does have a larger number of integrations but both the tools allow integrations with SalesForce and Marketo in their premium plan. However, both platforms allow additional integrations with webhooks and Zapier which makes it function with whatever you need and wish.
Leadpages vs Unbounce: Who delivers Lead Magnets better?
Leadpages
This is a criterion in which Leadpages shines through. Leadpages can deliver Lead magnets by themselves. So, you can deliver high-value magnets like eBooks, a free video course, and the likes easily and generate leads. You can also manage your email collected with AWeber making email tagging much easier even for a beginner.
Unbounce
Unbounce cannot deliver lead magnets by itself. You need to integrate different tools to your Unbounce platforms to help you deliver lead targets like MailChimp, Thrive Leads, and the likes.
This comes to a disadvantage for a platform whose sole work is to make pages to collect leads and deliver in response.
Winner?
Yes, you guessed it, Leadpages takes the lead here.
Leadpages vs Unbounce: Whose widgets are a step ahead?
Leadpages
Leadpages has a collection of 18 widgets ranging from videos, text, audio, recordings, Calendly, shopping carts, progress bar and so much more. These built-in integrations make your landing pages more attractive and your visitors more interested and responsive. With Leadpages widgets are a bonus for beginners and advanced designers alike.
Unbounce
Unbounce has a much smaller widget library many of the tools provided by Leadpages are not built-in in Unbounce. They have to be integrated externally by HTML coding. Some of these essential widgets are Calendly, progress bars, likes, icons, OpenTable, and even online checkouts.
Winner?
Leadpages steals the show again in this category.
Leadpages vs Unbounce: Who runs the template game?
Leadpages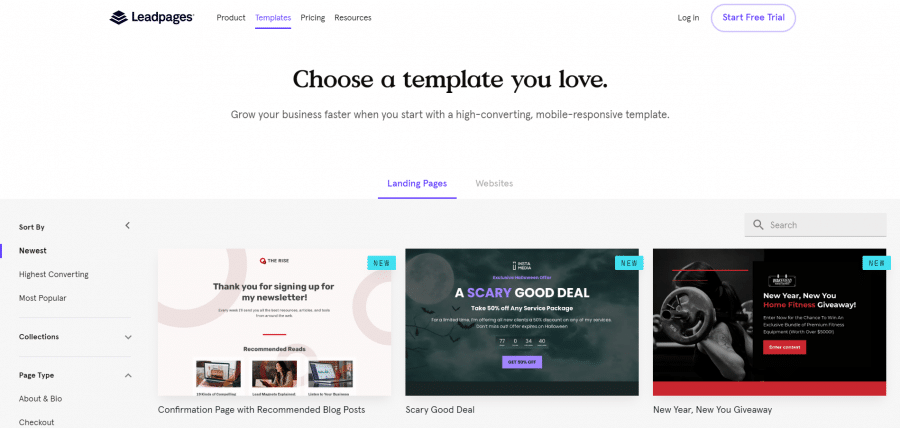 Leadpages is one of those platforms which has a large gallery of templates with over 200+ free templates to choose from each of which is pre-tested to be highly converting.
Leadpages also has a responsive UI that mobile optimizes your templates. But that's not what concerns us.
What is especially important in the templates of Leadpages is that they are optimized in real-time by conversion rates and sorted accordingly.
Also, the templates you are customizing will get real-time advice according to conversion rates through their Leadmeter.
Unbounce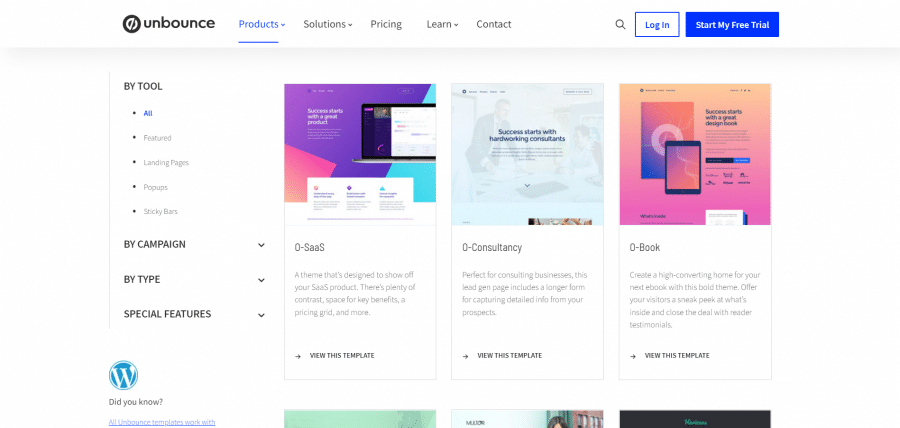 Unbounce has a wide gallery of templates of about 125+ in diverse categories such as landing pages, stick notes, pop-ups, and so on.
These are also mobile responsive and can easily be customized however they are not sorted according to conversion rates. However, you do get a mobile review of the templates as you work.
Winner?
With a larger template gallery and conversion rate sorting, I think Leadpages makes it easier for users to choose the right templates for themselves. However, the mobile preview in Unbounce is noteworthy.
Leadpages vs Unbounce: Who rules the A/B split testing?
Leadpages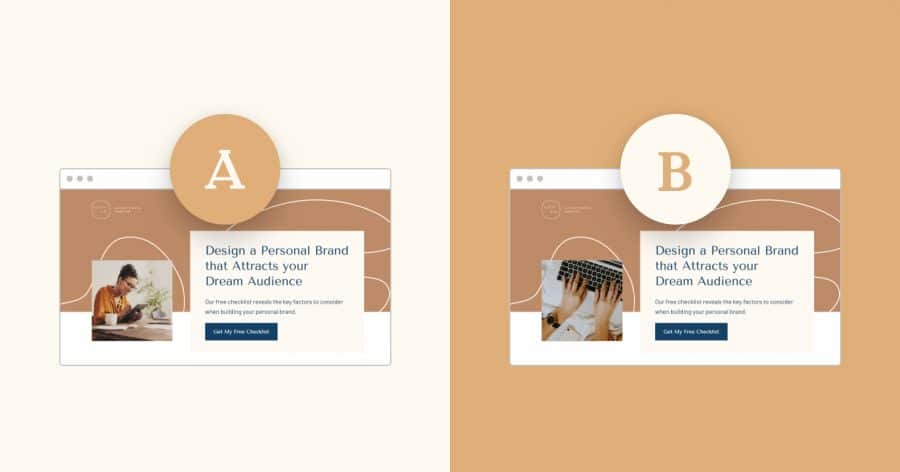 Getting a clear idea of whether your design template will work or not is very important if you want higher lead generation.
Leadpages allows you to test the conversion ability of different varieties of your landing page templates by performing A/B split testing. The only hiccup I would say is that this feature is not included in their base plan.
Unbounce
Unbounce similarly allows you to perform A/B split testing on your projects to ensure you publish a page that boosts your business and is not a waste of time and effort. A/B split testing in Unbounce is a feature included in all their plans which is the cherry on top of their cake.
Winner?
Unbounce wins this category as it allows all its users to perform this test no matter which plans they are subscribed to.
Leadpages vs Unbounce: Leadlinks and Leaddigits
Leadpages
These are two of the features that set Leadpages apart from Unbounce. With Leaddigits you can generate leads through SMSs by adding mobile numbers to your mailing lists making it more accessible to people who prefer text over emails.
Leadlinks is another clever idea to capture leads without them writing the entire details. Just one click on a link and you are automatically added to their mailing list.
Unbounce
While Unbounce lets you create optimized landing pages it does not have any built-in feature to capture leads via SMSs or links added in emails or texts.
This can be a drawback as most people do not generally open their emails at all times and nor do they have the patience to type in their entire contact address.
Winner?
Leadpages uses Leadlinks and Leaddigits to its advantage and helps you capture more leads from diverse platforms than Unbounce.
Leadpages vs Unbounce: Where can you publish smoothly?
Leadpages
With every Leadpages account, a user is given a free domain or hosting. You can publish your landing on your WordPress website by using the WordPress plug or in any third-party domain that you own. You can also publish the pages as simple HTML pages. In case, if you don't own a domain, you can also get one for a year if you purchase an annual subscription.
Unbounce
Unbounce provides all the above facilities like Leadpages. From free domain to WordPress plug-ins Unbounce gives you all that you need and want. You can also purchase a domain from Unbounce if the need be. In short publishing and hosting are made very easy with Unbounce with multiple features and options.
Winner?
This is a tie as both the tools have similar features and excel in what they do.
Leadpages vs Unbounce: What about the traffic?
Leadpages
With Leadpages you enjoy unlimited traffic and their management on any plan. This means no limits to the number of visitors on your page.
The pages you publish will also be supported by SEO guidance and fast page load speeds of less than 2.4 seconds. You can analyze your traffic in their illustrated and detailed dashboard and real-time analytics.
Unbounce
With Unbounce you are also provided with a dashboard and analytics. An added feature in Unbounce is the AMP landing pages which signify fast loading speed. However, a major issue to traffic generation and management in Unbounce is the limitation of visitors in their subscription plans.
Winner?
Even though Unbounce has AMP, still the limitation to the traffic is a downfall for a tool whose main purpose is to create a page to generate traffic. I'll let Leadpages take this one.
Leadpages vs Unbounce: Customer support game
Leadpages
Leadpages provides customer support to their users through emails in their two base plans and chats, video, or SMS support is only given in their premium plan. However, they do have a help center where step-by-step solutions are given and a video resource gallery and blogs to help their customers.
Unbounce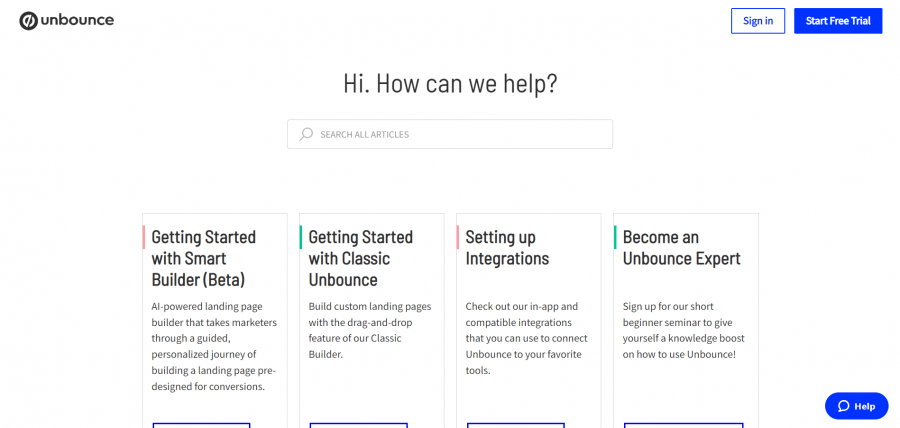 Unbounce has extremely responsive customer support. They provide all forms of support be it videos, calls, emails in all their plans as well coaching in their highest plan. That's a lot of effort to help their users solve their problems and create the best landing plans that there can be. Customer service is a point in Unbounce.
Winner?
Unbounce takes off with their services provided to their customers in comparison to Leadpages.
Leadpages vs Unbounce: Can they build a website?
Leadpages
If you think that making Landing pages was all Leadpages could do then you are in for a treat. Leadpages offers you the ability to create entire websites with any knowledge or requirement of coding.
They provide converting website templates with prebuilt web pages for you to begin with. You can customize these templates just like you can and also track them in the dashboard analytics.
Simple, isn't it? If you do want to add in custom touches you can add in HTML codes or make CSS customizations.
Unbounce
Unbounce is a landing page builder, a good one. But that's it. It cannot make entire websites. There are no website templates in any of their plans and building one would also not be possible with the tool. While the tool grabs a spot in the landing pages race, it fails to even participate in website building.
Winner?
It is clear that in the price that Leadpages offers features to its customers, building whole websites is just an added perk. Especially when you can add in landing pages, alert bars, pop-ups anywhere on your website from Leadpages itself.
Leadpages vs Unbounce: Pricing Plan
Leadpages Pricing
Leadpages offers its users three plans for their users:
1. Standard Plan costs 49$ per month if billed monthly or 37$ if billed annually. This plan gives you free hosting, templates, pop-ups, alert bars, unlimited traffic but no A/B spilled testing or online sales and payments, or advanced tech support.
2. Pro plan costing 99$ per month if billed monthly or 79$ if billed yearly. This plan provides priority tech support, unlimited A/B split testing, and online sales and payments.
3. Advanced Plan which provides advanced integrations like HubSpot, Marketo, or even SalesForce. It also gives one-on-one onboarding calls if needed at 299$ per month if paid annually.
unbounce pricing
Unbounce also has three plans for its users.
Essential plan: it costs $79/month but you have a limitation of 50,000 visitors per month and only 8 sticky notes and pop-ups, and 75 landing pages.
Premium plan: It costs $199/month and also has limitations of 150 landing page creation and 500,000 visitors.
Enterprise plan: It costs $399/month and gives you more than the above-specified limits.
Pricing Battel Verdict:
Leadpages offers plenty of integrations and features along with unlimited traffic in very cheap plans in comparison to Unbounce which is a little pricier and also has limitations. Hence, Leadpages is more up your game in case of pricing and worth.
Leadpages vs Unbounce: Do I get a free trial?
Leadpages
Leadpages does offer 14 day free trial for their users. You just have to make your account in Leadpages with your credit card you will not be billed for 14 days.
After the end of 14 days if you stay then you will be charged. You can also easily cancel the subscription before 14 days if you want.
Unbounce
Unbounce also offers a 14-day free trial period for users to try out their product before investing their hard-earned money in it. This is an opportunity to test out whether the tool will be up to the mark of the kind of work the user wants or expect. Thus offers the same security as that of Leadpages.
Verdict:
Since both the tools offer their users the chance to try out the tool it is extremely popular among customers as they an informed and known decision when they decide to stay. That's a tie again.
Customers reviews and testimonials: Unbounce vs LeadPages
Leadpages reviews

Unbounce Customer Reviews
Final Thoughts: is Unbounce worth it?
To choose a landing page builder from my perspective would rather be unfair to you because I would do so considering my needs. This Leadpages vs Unbounce review is a guide that summarizes what you are looking for.
The best tools at your service will be the one that is more useful to you. Leadpages does offer a lot at a cheap price while Unbounce does have some unique features but what is required for your business will decide which is the best tool For You. You should sign-up for their free trials and learn more to help you decide.
Frequently Asked Questions
What is the difference between Leadpages and Unbounce?
Leadpages and Unbounce are two different landing page builders. Leadpages lets you create landing pages, websites, pop-ups, alert bars, and much more using their free and paid templates that are easily customizable with their drag and drop editor and have an array of integrations.
Unbounce is another landing page builder with similar features except it does not build websites. Visit the official site to know more.
How good is Unbounce?
Unbounce is a landing page builder that provides its users with a large number of templates and integrations to work with to create optimized and converting templates. It is easy to use and has variable pricing plans as per requirements. It has some advantages over other landing page builders.
What is the best landing page platform?
There are many landing page platforms to choose from when considering which is the best like Leadpages, Unbounce, Instapage, Clickfunnels, and so on. You can try them out yourselves to see which works best for you and lead generation for your online business.
Do Leadpages have dynamic text replacement?
Yes, Leadpages does have dynamic text replacement that was added in recently as a new feature. With the dynamic text replacement, you can ensure faster creation of SEO-optimized pages as you wish.
Is Unbounce easy to use?
Unbounce is a simple user interface. With simple arrangement and clutter-free design, it grabs the attention of the yes. It has a drag-and-drop editor with a Smart Traffic feature that makes customization and tracking and analysis of traffic very easy.
What can you do with Leadpages?
With Leadpages you can
1. Make landing pages
2. Host a webinar
3. Distribute a free course
4. Make alert bars for your website
5. Create exit-intent pop-ups
6. Make Leadboxes for your campaign
7. Build entire websites
8. Send SMS alerts to your leads and so on
Is Unbounce legit?
Unbounce is a fantastic piece of software that has a lot of positive reviews. However, there is always an opportunity for growth, and the following are the advantages and disadvantages we've encountered while utilizing the platform.
Does Unbounce have heatmaps?
Yes, Unbounce features visual heatmaps and click maps built in to show you where your visitors interact with your website.
What is an Unbounce page?
Unbounce page is a simple page that gives the customer all of the necessary information in one location, eliminating the need for the consumer to search for it elsewhere.
Does LeadPages offer a free trial?
Yes, LeadPages offers a free trial, but there isn't a free plan, so once the trial period is over, you'll have to choose a paid plan that suits your needs.
How do LeadPages work?
Leadpages is a tool that lets you construct a variety of objects using a drag-and-drop interface. You can use templates to build books, email campaigns, courses, webinars, and anything else that requires a digital format.
What is Leadpages good for?
Leadpages are good for small businesses in reaching out to their target audiences, collecting leads, and closing sales. Create websites, landing pages, pop-ups, alert bars, and more with ease.
Is Unbounce any good?
It's a no-frills software that makes landing page creation simple with its drag-and-drop editor and a variety of stunning themes to select from. Unbounce should be a wonderful fit for your organization if you're serious about converting visitors into leads or clients.
How much do Leadpages cost per month?
The Standard Annual plan begins at $37.00 per month, the Pro Annual plan begins at $74.00 per month, and if you are interested in the Advanced Annual plan, you can contact them for more information.
Do I need Leadpages?
If you are looking for a professional landing page tool and have the funds for it, Leadpages is the way to go. In addition to this, it will expedite the growth of your email list and increase the number of leads that are converted into customers. Leadpages will save you time and assist you to avoid having to spend time coding or designing landing pages using HTML.
Is Leadpages easy to use?
They are a technique that is generally friendly to mobile devices and they provide a straightforward solution for adding calls to action to pages that would not generate leads in any other way. Again, Leadpages makes them really simple to set up, and you won't have to deal with any code or plugins in order to put Alert Bars on your page.
When should I use Leadpages?
Leadpages make it easier for you to acquire more subscribers, but the platform does not enable you to send out regular emails to the subscribers on your list. Therefore, you can utilize Leadpages to expand the size of your email list, and then switch to another provider if you want to engage with the subscribers on that list.
Is there a free version of Leadpages?
Leadpages does not provide a free version of its software and does not provide a wide variety of marketing options in addition to landing pages. There are a variety of other solutions available to investigate if you'd like to find an option that's comparable to Leadpages but not quite as expensive. Let's take a look at some of the top alternatives to Leadpages. There are seven of them.
Is Leadpages good for SEO?
The Leadpages Drag and Drop Editor Website Builder makes getting online easy. In addition to this, it assists you in the production of pages that are optimized for search engines, which enables you to rank for the relevant keywords.