Have you ever understood the value of a relationship, quality of life, and health? In this Mindvalley Review, will discuss on your time spent on years of building a career and didn't have any time to look into your life to understand the value of life. No Worries!
You and I both know that time flies. Now, looking for Mindvalley Review; hopefully, my experience with Mindvalley works for you too.
I was striving to live an extraordinary, joyful, and fulfilling life but, I was unable to get that life. One of my friends suggested a course named Mindvalley. It changed my life upside-down to live a healthy and joyful life. It reflects changes and betterment in the relationship.
Mindvalley Review: Is Mindvalley any good?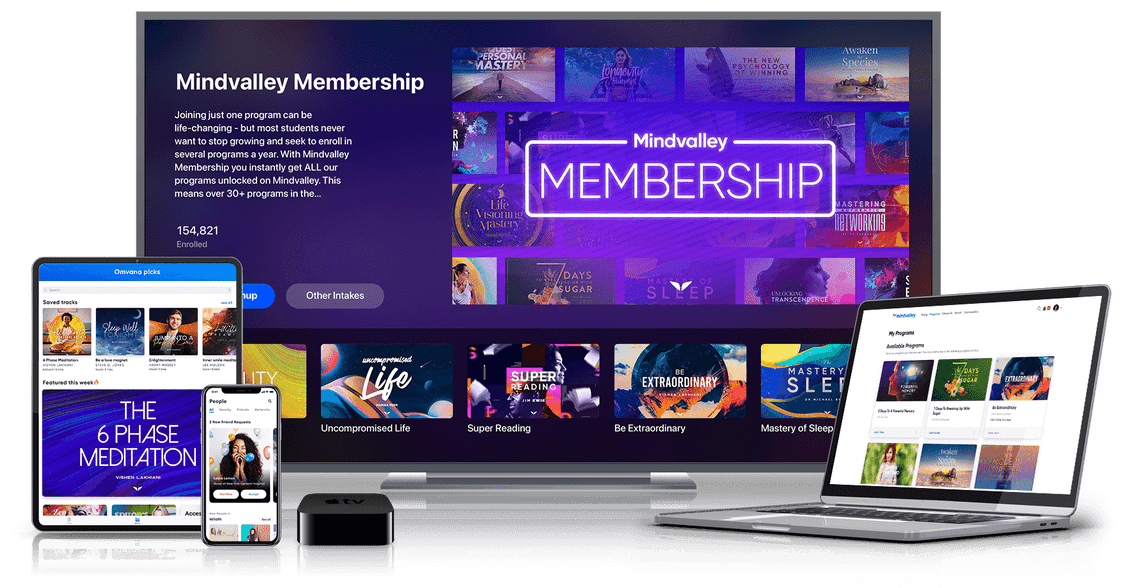 Nowadays, life is running so fast that no one wants to stay behind and look at everyone passing them. It doesn't matter what they compromise, lose or not?
It was Vishen Lakhiani (New York Times Best-Selling Author) who created Mindvalley. Mindvalley gives lifelong learning and supports individual spiritual development. It is an online personal growth platform that integrates solutions to understand life in detail in different-different chapters.
It involves a curriculum to unlock the full potential of your spirit, mind, and body. It also includes quantum jumping which helps every subscriber to overcome trauma.
Let's see how Mindvalley works and reflects changes in your life.
Mindvalley Review: How It Works?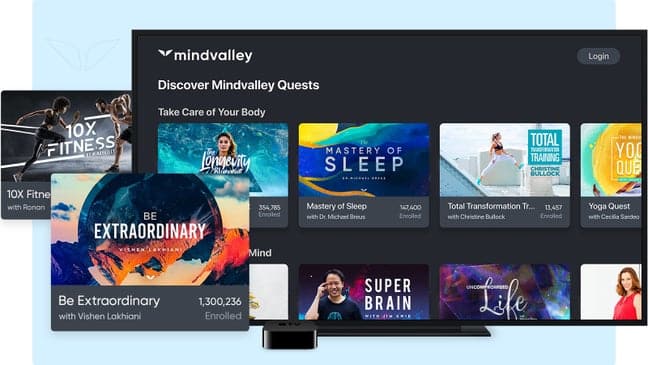 The library of courses and types of Mindvalley classes, gives you complete analysis to understand and helps to transform lives. You just need to subscribe or join the course program. Now, a question arises how to join Mindvalley? Don't worry! Mindvalley offers quite an easy and simple way to join.
Just go to the official website of Mindvalley and follow the on-screen instruction to join it. And, don't forget to purchase the membership program to access the course. Else, you'll be able to access only the free course which is not as useful as the premium version.
Library Courses Offered By Mindvalley: Which Mindvalley course is best?
As per my Mindvalley experience, the library of courses is divided into several categories. Those several categories are Mind, Soul, Relationships, Parenting, Body, Work, Entrepreneurship, and Performance.
The array of topics for up to 40 programs are Longevity, Unlimited Abundance, hypnosis, energy healing, meditation, feeling from heartbreak, and others.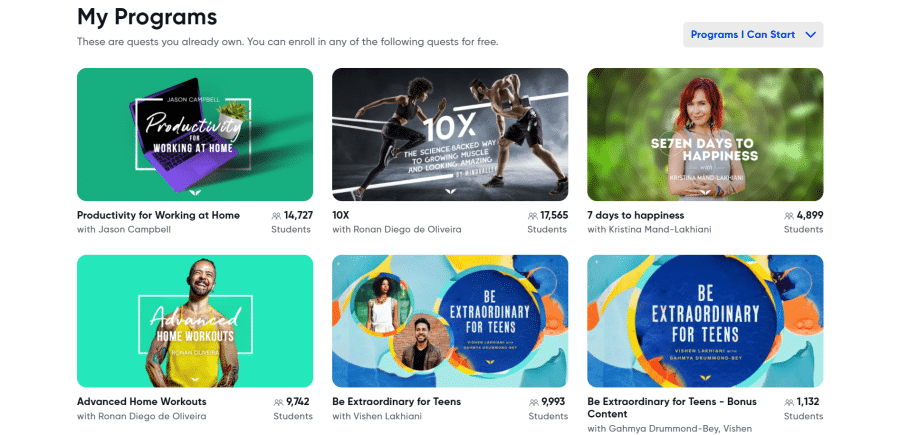 The neuroscience and speed learning approach/technique has helped many people to gain confidence and betterment in performance. This is what every individual wants in the course with community motivation and daily micro-learning methods.
According to my Mindvalley Review, it offers different types of Mindvalley Classes which are quite interesting and life-transforming as well.
Mindvalley Quests: Mindvalley Review
Mindvalley Mentoring: Mindvalley Review
Mindvalley University (MU): Mindvalley Review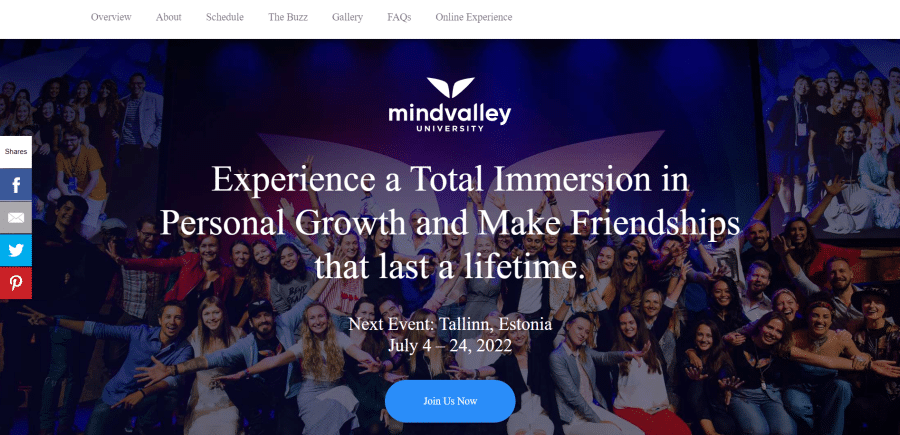 Mindvalley Pricing & Plan: What does Mindvalley cost?
Don't you think that whether this will cost me much or not? I thought not to opt but, the course included interesting and engaging quests.
Mindvalley All Access Course Package
The All-Access Course fee costs you $499 only. In case you want to change or transform life then, it is not much. With only 499 US Dollars expense, I rejuvenated myself and felt the change in just 30 days. It includes over 40 quests, official certifications, monthly live coaching, and a 22-minute assessment to focus on.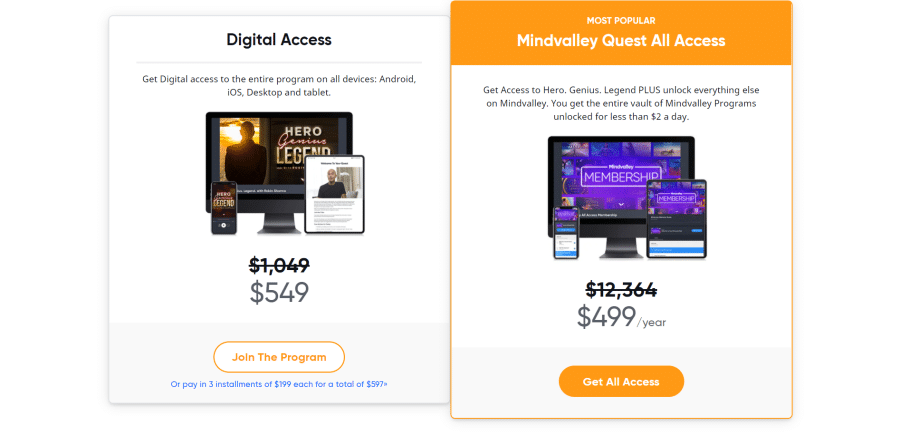 It offers a 15 days Free-Trial period to understand it completely. If not satisfied then, get a refund.
Mindvalley Individual Quest Package Pricing
The Individual Quest Price ranges from $199 to $499 per annum. It offers lifetime access but, expensive than an All-Access Plan.
It also offers a 7-Day free quest to access the different quests.
Mindvalley A-Fest Package Pricing
Based on my experience, A-Fests is an exclusive, expensive, and prestigious course. It asks you to pay $995 a year to secure the membership before then you need to apply for Mindvalley Global Campus Member. After membership, you need to purchase an A-Fest ticket for $3495 minimally.
Mindvalley University (MU) Pricing
MU is open for both All-Access and Global Campus Members. But, you still need to pay the ticket price which costs you $1299 for adults and $1099 for kids/teenagers.
Pros & Cons of Mindvalley: Is Mindvalley for real?
Interaction with Superstars, Authors, Activists, and Speakers
Straight to Point and bite-sized video contents and lessons
Mindvalley Provides Engaging Videos
Valuable Topics applicable in Real Life
Mindvalley Account is Shareable with family members
Free Training Course with Mindvalley
Mindvalley Offers New & Interesting Quests with time
It Has Effective Smartphone App
No offline listening but Mindvalley is still improvement is going on
Some videos are too short in videos duration on Mindvalley
Mindvalley is Quite Expensive
FAQs: All Queries Related to Mindvalley Review
How to Cancel the Mindvalley Subscription/Packages?
Just to cancel the membership of the account, go to my account and click cancel the subscription inside the Status option. If validity remains then, you can access the platform after canceling.
Is Mindvalley Free or Not?
Nobody provides their services for free but Mindvalley gives you free training and some Masterclasses for free in a limited time. To access individual quests and courses you need to pay.
Is Mindvalley App Free or Not?
Mindvalley App is available for free to download but added an in-app purchase section. So, you need to purchase the application from the store to access the features.
What Peoples Say About Mindvalley:
"This program has helped me to see that receiving is beautiful" This program has helped me to see that receiving is beautiful. In order to give with love, I must be happy with receiving.
Nicole Gholson
Thanks to this program, I have found the confidence and boldness to dream big and take action on those dreams.
Jason Holzer Co-Founder of 4D Athletes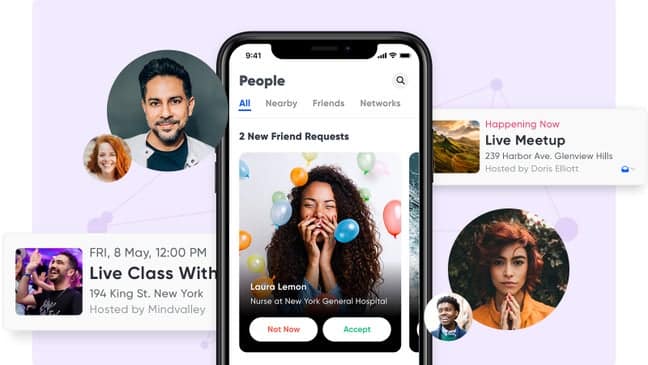 Conclusion: My Journey & Experience in Mindvalley Review!
My journey from exhausting to a joyful life is a bit complicated and innovative with Mindvalley. Finding peace and bettering my relations with family members enables me to join the Mindvalley course.
As per my Mindvalley Review, I found this application and online-based course useful and life-changing. I started my journey with a free course but, later I joined and became a premium member with All-access Pass. It helps me to learn aspects of life in different bite-sized videos.
I was a bit-sceptical about Quest of Mindvalley but it increases my curiosity because it has quality instead of quantity. It also helps me build a perfect environment around me. However, if you want to showcase your skills while writing, then blogging is a good platform and courses like Ken Honda helped me a lot
Once I thought to join "The Three Keys to Transformation" a masterclass from Vishen Lakhiani but, unable to join because of the budget.
Isn't it exciting, amazing, transforming, and helpful?