In this article, I will compare the two most popular online course builders, Pluralsight vs Linkedin Learning.
Pluralsight and LinkedIn Learning are two of the most popular online learning resources, both catering to different demographic.
If you're a working professional with a LinkedIn profile and you want to boost your profile to make it more appealing to potential employers, Learning is for you. Pluralsight is a fantastic platform for programmers and other IT professionals.
Pluralsight Overview
Pluralsight is an online education platform that was established in 2004. Its primary focus is on providing courses that are oriented toward software engineers.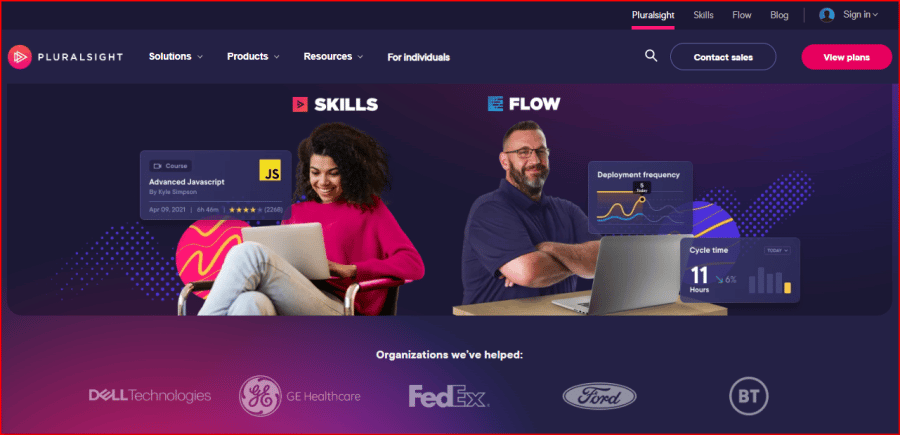 The organization is proud to provide more than 7000 professionally-led video courses. Over 40 different interactive classes.
Pluralsight is a platform for online learning and workforce development that assists both people and organizations in adapting to rapidly shifting technological landscapes.
Pluralsight is one of the greatest online learning platforms available today for those just starting out, and the reason for this is that Pluralsight maintains complete editorial control over the content that may be created and uploaded to the site.
Linkedin Learning Overview
LinkedIn Learning is a video-based, self-paced learning platform that can be accessed whenever it is convenient.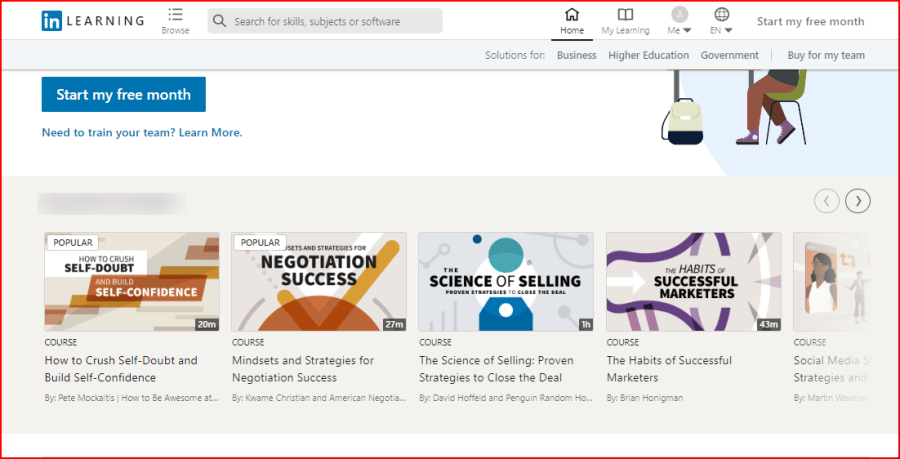 There are over 13,000 excellent courses available whenever you want them. Plus, you'll get individualized suggestions for courses based on the aggregated wisdom of millions of working people throughout the LinkedIn global network.
The result is a much-improved interface and usability.
With LinkedIn Learning's updated and user-friendly layout, both administrators and students should have an easier time navigating the platform and locating the information they need to succeed.
Adding relevant courses to your LinkedIn profile may boost the quality of your interview and set you apart from other candidates. It is recommended to highlight your completion of LinkedIn Learning courses on your resume.
Pluralsight vs Linkedin Learning: Pros And Cons
Pluralsight and Linkedin Learning each have some features that are notable, but they also have some drawbacks to consider. Look down here!
Pluralsight pros and cons
| | |
| --- | --- |
| PROS | CONS |
| You can construct a path, use a default path, or select a channel | To be affordable for everyone, it is fairly pricey |
| It's a platform for modest programmers and IT system administrators | No lifelong access is provided |
| Create bookmarks. You can run a course and create bookmarks afterward | |
| You can explore and select your specific aims, such as data professional or cloud computing | |
| Popular new releases are also available | |
| You can choose content to create a channel where you can learn courses in order or on your own time | |
Linkedin Learning Pros And Cons
| | |
| --- | --- |
| PROS | CONS |
| Excellent manufacturing quality | The categorization of classes is confusing |
| Excellent for hard skills training, such as software training | |
| A diverse assortment of learning courses, many of which are business-related | |
| Affordable pricing package | |
Pluralsight Vs LinkedIn Learning: What are the main differences?
Pluralsight is a platform that provides instructional content, while LinkedIn Learning is focused on professional development.
In order to become a teacher on LinkedIn Learning, you need to meet a particular set of requirements, but on Pluralsight, you need to be familiar with the process of developing a high-quality online course.
Students use LinkedIn Learning at a rather high rate, in contrast to the extremely low number of individuals who are familiar with Pluralsight.
Pluralsight's prices are far higher than those of LinkedIn Learning, despite the fact that Pluralsight provides significantly less value.
Pluralsight Vs LinkedIn Learning: Features Comparision
1. Courses Categories
The course collection offered by Pluralsight is divided into 10 distinct areas.
Data Professional
Information and Cyber Security
Architecture and Construction
IT Ops – Computer Fundamentals
Software Development
Business Professional
AI/Machine Learning
Manufacturing & Design
Cloud Computing
Creative Professional
The course collection offered by LinkedIn Learning is divided into 3 main categories and 3 subcategories.
Main Categories:
Technology
Business
Creative
Sub Categories:
Software
Subjects
Learning Path
2. Paths
Paths are one of Pluralsight's most prominent features. It does much the same thing as Bundles, but for numerous courses belonging to the same or related categories.
You do not need to do a manual search for each individual course that belongs to a subcategory. You may also examine the current status of your progress at any time.
LinkedIn Learning offers learning pathways, which are collections of courses linked to the same topic that are organized under a single file. This will save you both time and work.
3. Ease Of Use
With Pluralsight, you'll have no trouble locating the specific content you want. Courses, for instance, may be accessed through the 'Courses' tab on the main navigation bar.
Alternatively, you can use the search box to find what you're looking for by entering keywords. Additionally, you may explore Pluralsight's product catalog and other available learning materials. In sum, it's a very user-friendly site.
When it comes to LinkedIn Learning, everything is exactly where it should be. The platform's learning choices will always be accessible at the very top; by selecting "Browse," you'll be able to peruse the many subject areas and modules available.
If you know the specifics of what you're looking for, you may use the search box to input those terms. The website is, in a nutshell, friendly and simple to navigate.
4. live Classes
Recent developments at Pluralsight include the introduction of live courses and the practice of blended learning. This enables users to participate in live sessions and get instructions in real time.
You will not have any problems working on hands-on tasks while doing so simultaneously.
Because you do not have to pay for the full course module but rather only for the topics that you need to study, the cost of the Live lessons is much lower than it would otherwise be.
On the other hand, there are no live courses available via LinkedIn Learning; only self-paced learning is provided.
5. Course Certification
You are eligible to get a certificate of completion from Pluralsight if you have finished all of the video lessons in a given course. This indicates that certificates are not offered for projects or interactive courses; rather, they are only included for video courses.
In addition, make sure you are aware that Pluralsight credentials are not certified, despite the fact that they have a positive reputation among businesses that are actively hiring new employees.
In addition, certificates of completion that are not certified are available via LinkedIn Learning. After the platform determines that you have seen all of the videos that are a part of the course, you are eligible to get one.
After that, you have the option of posting a link to your certificate on your LinkedIn page, which may be useful given the prevalence of the platform among businesses that are actively recruiting new staff.
Pluralsight and LinkedIn Learning are comparable in terms of the value of their respective credentials.
6. Instructors
Both Pluralsight and LinkedIn Learning take an effort to carefully vet and validate their teachers' credentials before allowing them to teach, and as a result.
I have discovered that the quality of instructors provided by both platforms is almost the same.
If I had to choose between the two services based on the quality of the teachers they provide, I would give Pluralsight a little edge over LinkedIn Learning.
This is because the quality of the courses is maintained even when various instructors are teaching them.
It would seem that Pluralsight is somewhat more selective in terms of who it lets teach, and it also appears that they provide teachers with a more comprehensive model to use when developing their courses.
7. Hands-on learning
Pluralsight is one of the few educational tools available online, and it gives its learners the option to put whatever they've learned and apply it by working on a project that is comparable to the ones they'll encounter when they start working.
In point of fact, you are given cloud training stations that have already been set up.
On LinkedIn Learning, you might not discover cloud stations or laboratories, but you will find smarter quizzes and little projects that will help you learn in a more efficient manner.
If you are seeking internet platforms or labs, then may well not get them on LinkedIn Learning.
8. Podcasts
In addition to their courses, Pluralsight also creates podcasts.
Pluralsight's podcasts provide entertaining and informative information for its users by briefly touching on a wide range of technical subjects.
Outside of class, podcasts are a great way to learn new information. Cloud-based education, mobile technology developments, and other hot issues are only some of the swathes of ground covered in these podcasts.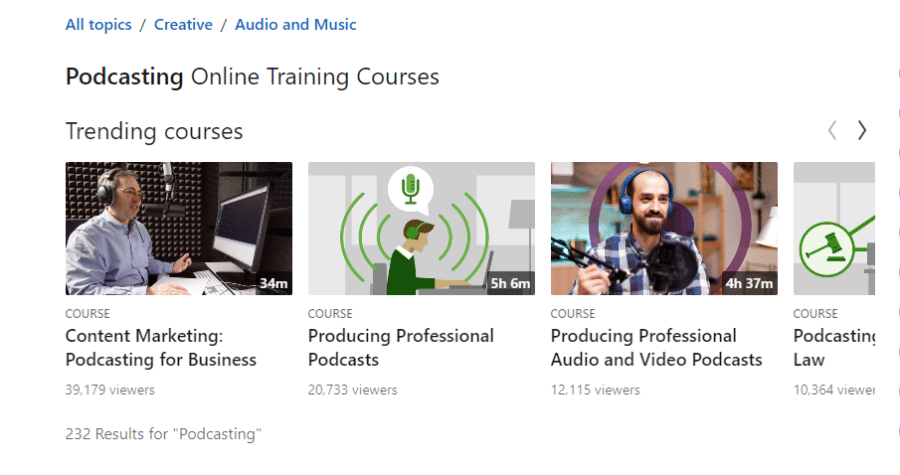 There is no standout feature or recent enhancement to LinkedIn Learning that would set it apart. It's true that LinkedIn Learning isn't that advanced.
9. Support
Pluralsight is known for having exceptional customer care and support.
If you have any questions or issues regarding the site's staff or other users, you can search the site's frequently asked questions (FAQ) section or send a message via the contact form.
The Frequently Asked Questions section of LinkedIn Learning is one of the site's most useful and well-organized features.
If you are having trouble finding the answers you are looking for on the educational platform, it is easy to get in touch with support to receive assistance with using the site.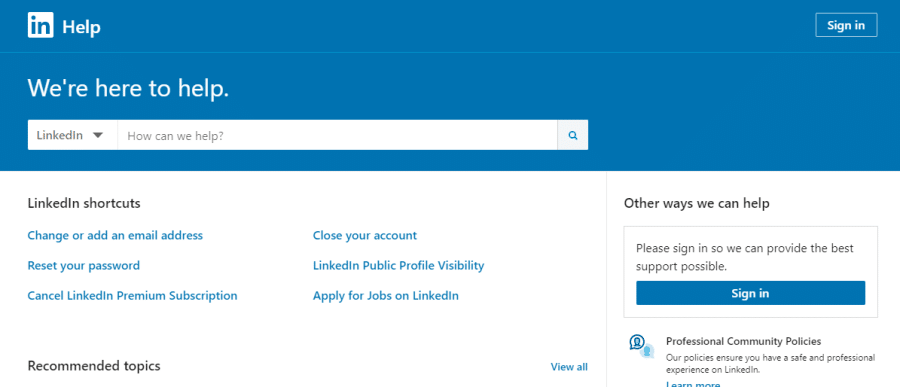 Pluralsight Vs LinkedIn Learning: Pricing Comparision
Pluralsight pricing
Mainly Pluralsight has two different pricing plans.
1. Individual Plan
2. Team Plan
1. Individual plan
Pluralsight Individual has two sub-plans. Starter plan and Premium plan
The starter plan priced at $299 allows access to routes, course library, and skill tests, while the premium plan at $449 gives access to actual projects and provides a hands-on learning experience. You also unlock the whole course catalog.
2. Team Plan
The Pluralsight team plan has three sub-plans. Starter plan, Professional plan, and Enterprise plan.
Access to the course collection is the sole feature included with the starter plan, which costs $399 per person.
User analytics and fundamental reporting functions are included in the professional plan, which costs $579 per user and is available.
The enterprise plan, which costs $779 per user, grants access to fundamental functions as well as sophisticated analytics.
You also receive a free trial that ranges from 10 to 14 days long, depending on the sort of package that you choose.
If you are looking for the best deals on Pluralsight, check out the Pluralsight coupon, where you will get excellent offers.
LinkedIn Learning Pricing
LinkedIn Learning has two different pricing options.
1. Individual Plan
2. Team Plan
1. Individual Plan
Pluralsight Individual plan has two sub-plans. Annually package and Monthly package.
The Monthly package costs $39.99 a month.
The Annual package costs $26.99 a month.
2. Team plan
The Pluralsight Team plan has two sb-plans too. For Team and For Organization.
Both options include access to all of the same features, such as 17,000 courses, tailored course suggestions, workout files and quizzes, offline viewing, and access to LinkedIn's Premium Career tools. Both plans also provide full access to the features.
Start your free one-month trial of LinkedIn Learning now. And you cancel it anytime.
Social Media Platforms: Pluralsight Vs LinkedIn Learning
Pluralsight Social Media Platforms
Pluralsight makes use of Facebook, Twitter, and LinkedIn, among other social media networks, in order to keep its users up to date on the most recent developments.
Facebook
Pluralsight has a Facebook page with 1,244,453 likes and 1,250,856 followers. On this page, it posts the latest e-learning courses.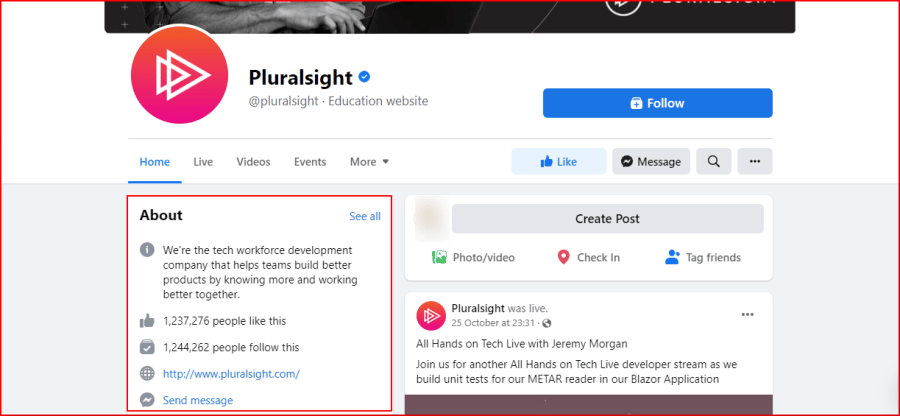 Twitter
On its Twitter profile, Pluralsight has over 254.4k followers and has posted 36.8k tweets.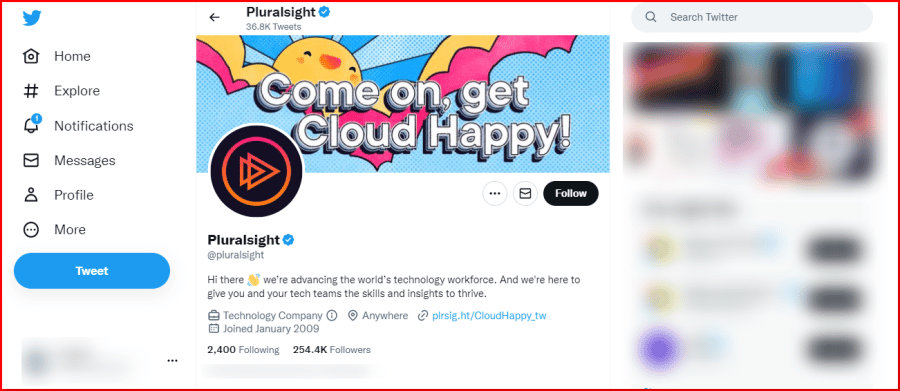 Linkedin
Pluralsight is a platform where individuals may learn and share technological knowledge. Its LinkedIn page has 164,997 followers.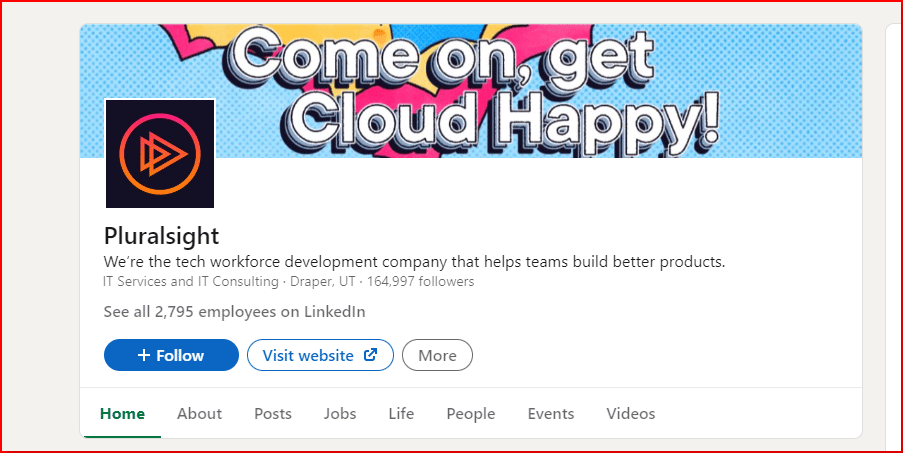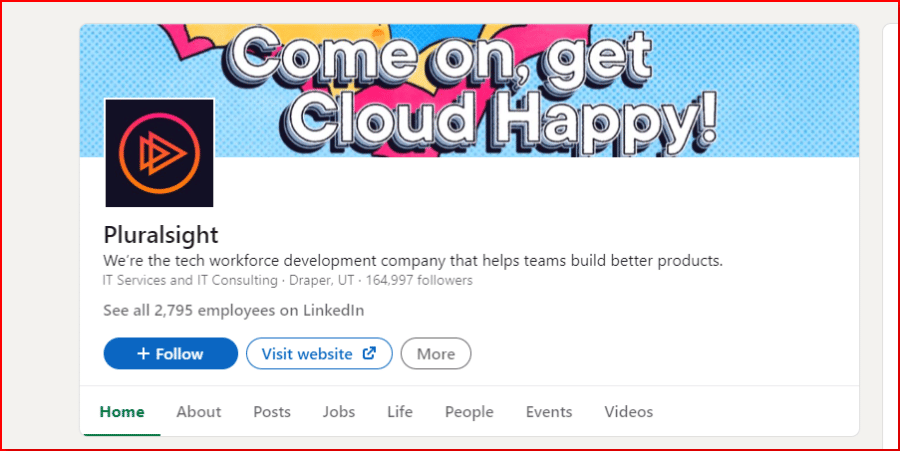 LinkedIn Learning Social Media Profiles
LinkedIn Learning's online courses in social media profiles will provide you with the knowledge and abilities you require to succeed.
Facebook
LinkedIn Learning's Facebook page has been liked by 1,284,913 users and has a total of 1,351,888 followers.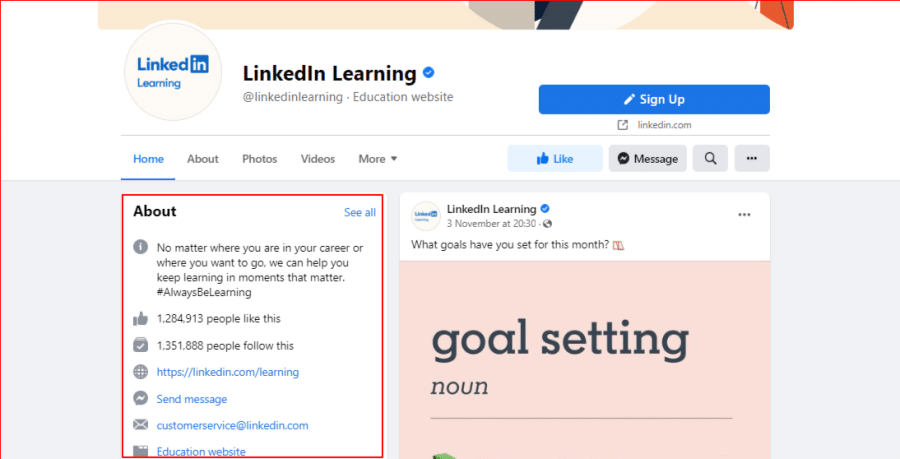 Twitter
Linkedin Learning has tweeted 4,847 tweets and 23.5k followers on its Twitter profile. It tweets about various online courses that might be taken to acquire new abilities.
Instagram
Linkedin Learning has posted 407 posts and 103k followers on its Instagram profile.
Conclusion: Pluralsight Vs LinkedIn Learning
People who are seeking an online learning platform that uses a subscription-based business model to provide unrestricted access to their complete course collection have a number of excellent alternatives to choose from, two of which are Pluralsight and LinkedIn Learning.
However, Pluralsight is the option to go with if one is interested in learning about various technological issues.
On the other hand, if you want to learn about a wide variety of subjects, you should sign up for LinkedIn Learning since it is the best platform for doing so.
You are in luck since they both have free trials; so, before you choose to make a financial commitment to either one of them, you may want to take advantage of this opportunity and give them both a try for free.
Frequently Asked Questions
Is the LinkedIn Learning certificate worth it?
LinkedIn Learning is a good deal when compared to other online learning platforms. Coursera's monthly subscriptions start at $39 and give access to some of its 3,000 courses and specializations, but not all of them.
Is Pluralsight owned by Microsoft?
Microsoft is a partner of Pluralsight, and it works with Microsoft Viva. With this purchase, Pluralsight will be able to help people learn technology skills faster and in more ways. For the seventh year in a row, MountainWest Capital Network has put Pluralsight on its 2020 Utah List.
What is Pluralsight good for?
Pluralsight is an e-learning platform that offers high-quality online education on a variety of technology-related subjects, including IT, Data, Information, and Cyber Security. All of Pluralsight's courses are self-paced, enabling you to study at your own speed, and it provides the most up-to-date technical training courses available.
Which is better Udemy or LinkedIn Learning?
Comparing Udemy and LinkedIn, it is apparent that Udemy offers more value for money. Comparing Udemy vs LinkedIn in terms of the overall quality of content and learning materials, it is clear that Udemy provides superior content quality.
Is Pluralsight a good place to learn?
Clearly, the quality of Pluralsight's courses is rather excellent. They provide high-quality instruction on a number of subjects, including Software Development, Architecture & Construction, IT Operations, Manufacturing & Design, Business, Creative, Data, Information & Cyber Security.