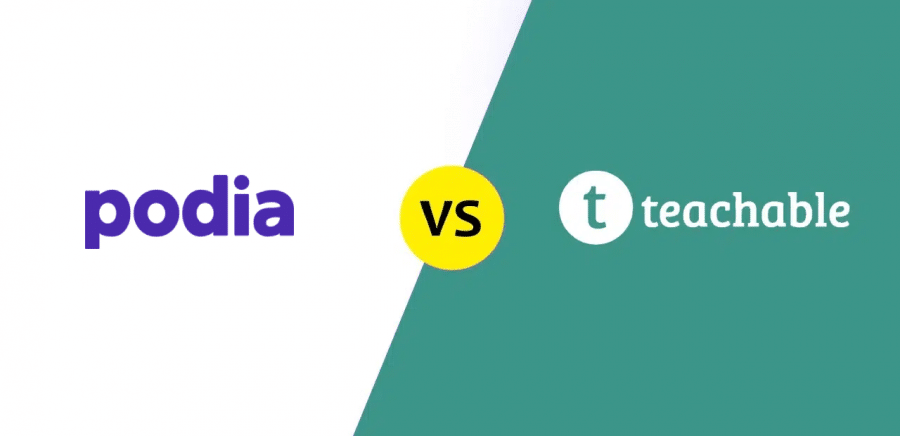 While researching for the best LMS (learning management system), you might have come across the terms podia and teachable. Now you could be wondering between podia and teachable which one would best fit your needs.
In my podia vs teachable article, I'll go over all of the features that both platforms have to offer, as well as their pros, cons, and cost.
So, let's get started.
What is Teachable?
Teachable is an online learning platform for students as well as a place to develop and launch your online school as a creator or instructor.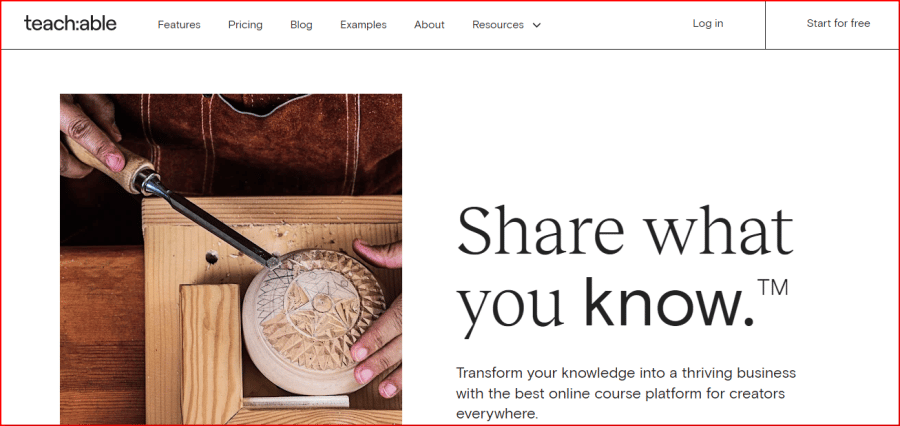 Teachable numerous capabilities let you create and distribute content, webinars, video lessons, step-by-step guides, and quizzes, create Teachable discount codes, and much more.
Teachable gives its customers access to numerous platforms, including smartphones, tablets, laptops, and desktops, guaranteeing that the material is accessible to everyone.
Teachable is one of the industry's leading LMSs, with a platform boasting over 275 thousand active courses, over 83 thousand teachers, and over 23 million students.
When it comes to teaching a course, Teachable makes it easier. Anyone with no prior technical skills can start their firm.
What Is Podia?
Even though Podia is the smaller of the two platforms, It has features to make the experience of its creators as simple as possible.
It currently has over 25,000 users who enjoy the ease with which they may sell online courses and digital downloads on this site. After all, generating this kind of class and training courses is a breeze with Podia.
Podia's main goal is to make its user experience as easy as possible and to help its creators by providing them a simple experience to create their online course.
With podia, you can become the kind of content creator you want to be, be it friendly, fun, or creative, making you a creator for the future.
Podia is a web-based platform for course designers and entrepreneurs. Customers can use the Podia shop for eCommerce, marketing variety (blog tours), and data/list creation services, among other things.
These services are designed to give value to these diligent businesses and course designers by assisting them in honing their skills over time.
Let us just get into this article for a more detailed evaluation and comparison of podia vs teachable.
Top Features Of Podia
Let's have a look at the major features that Podia and Teachable have to offer to see if it's right for you:
Host and sell online memberships and courses
Podia's platform allows you to host and sell your online membership. Podia allows you to construct your courses using its user-friendly interface and many tools, making the development process a delight.
With Customizable layout, drip course content, and file upload features
It also comes with some very cool tools including:
Customizable layout
Podia assists you by giving you many themes and fonts to make your webpage or course platform unique and tailored to your needs. You will be able to tailor your foundation to your niche, increasing the value of your material by a factor of two.
Drip course content
It also gives you drip course content, which means you may plan the distribution of your online course based on the level of your students. As a consequence, your pupils will progress sequentially rather than being overwhelmed by a flood of material supplied all at once.
File upload features
You may use this uploading option to add photographs, PDFs, videos, and other media to your work, making your content more creative and interesting. Your students will be able to engage with your content more and more as it provides them with knowledge and amusement, through various engaging materials you will post with your courses.
You may also read: Teachable Alternatives
It provides them with an interactive session
Podia includes the ability to communicate with your students to foster positive relationships between you and your students. You may also use this tool to notify your pupils of any notices or to conduct personal evaluations.
It's mobile-friendly
It is a highly robust platform that provides you with a choice of access via different platforms such as a tablet, smartphones, and desktops so that you never lack productivity and are always there to serve your students in their time of need.
It provides you with different marketing tools
The tools podia provide are as follows:
Email marketing with drip email campaigns
It gives you a platform for selling your courses via email marketing, which boosts your course revenues significantly.
It also offers a function that allows you to send your emails in a consecutive order, which eliminates the possibility of spamming various people's emails and being reported. This greatly improves your chances of reaching out to potential consumers.
It has multiple membership plans and can also bundle products
Podia's platform is accessible to a wide range of people with varying needs thanks to its many membership plans. Podia's two programs, MOVER and SHAKER, invite both novices and various edupreneurs to join their team.
It also assists its course developers by packaging its courses so that customers may receive a piece of everything in the form of bundles, which can be a good bang for their buck.
It can sell any type of digital download with fast checkout
E-books, audio files, music, template presets, bundles, and free lead magnets are all available for download and sale here. Podia supports all file types, hosts all material, and never restricts the amount of content you can upload and sell to your students.
Podia also enables you to have quick checkout choices, which alleviates the problem of delayed and stopped transactions.
Features of Teachable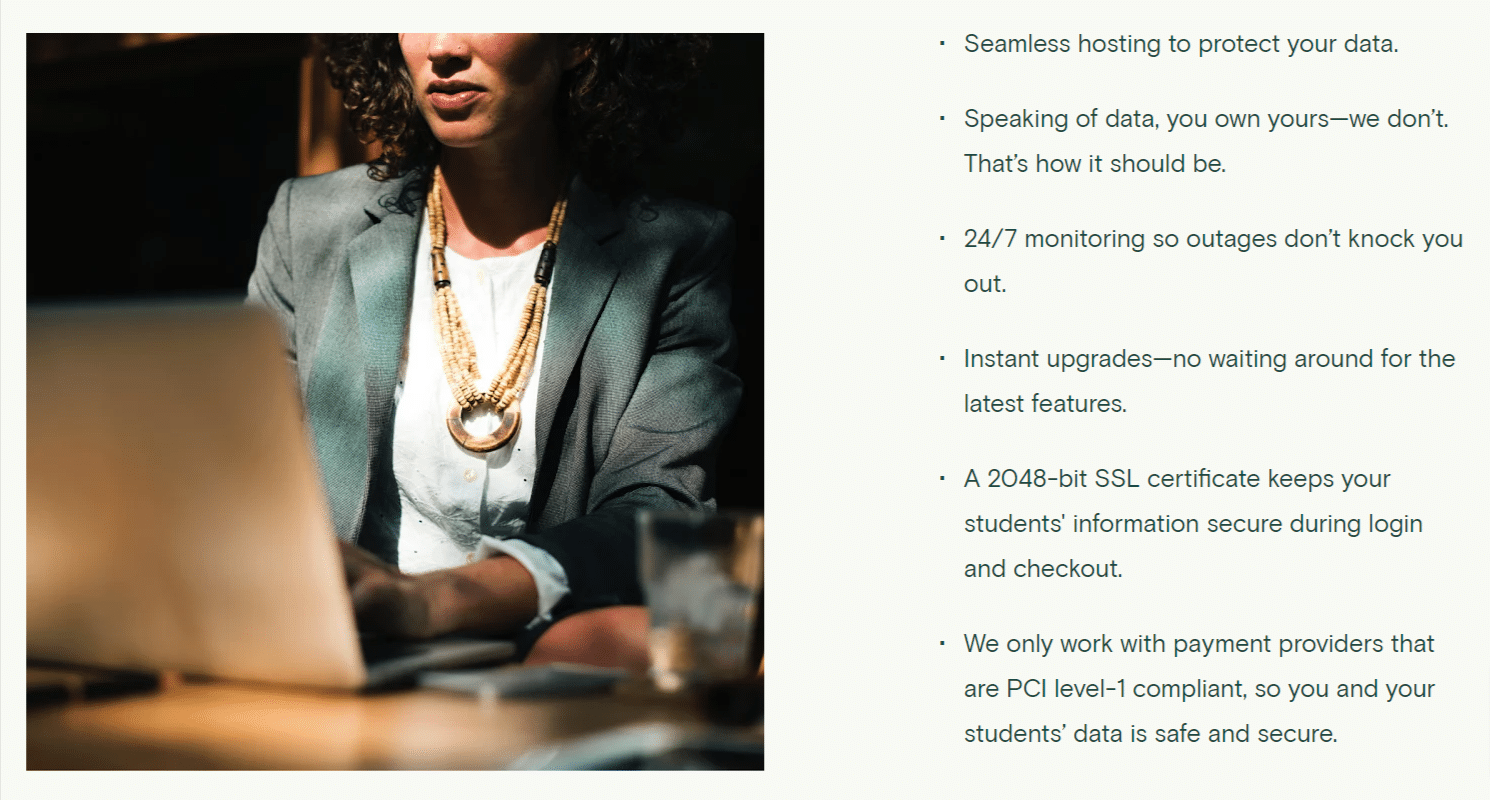 Let's have a look at Teachable's major features in our Podia vs Teachable comparison to see whether it's the right fit for you.
Create a brand with teachable
Teachable offers several tempting themes to help you make your site aesthetically appealing to your clients.
It's time to bid farewell to the old and welcome the new. With services like Teachable, you can modify the headers, backgrounds, fonts, and whatever else you can think of.
Students will not only choose to browse a cool website over reading dull content but new students may be enticed to enroll in a future semester simply because your institution appears to be user-friendly and engaging.
You'll also get a personalized domain name and enough space to host as many blogs as you want, or simply include valuable links for your pupils.
With a launch that screams "appealing" from the minute, visitors approach your brand-new Teachable school website, you've taken the first step toward developing a brand.
Easy creation of online courses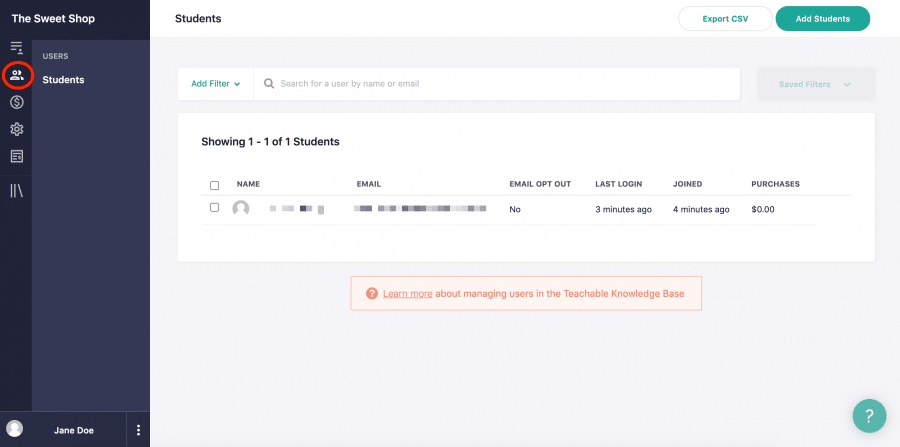 Teachable has a simple user interface that allows you to conduct a variety of tasks with ease.
While teachers may divide the course into sections, it is critical to ensure that students do not become bored. One method to avoid this is to make sure that each section has something that the learner is interested in.
Teachers can utilize exams to keep their students engaged when they're exposed to too much knowledge on a single topic. The ability to generate live videos and webinars would be a fantastic addition to course development since it would keep students engaged and interested.
It will also help your SEO because users would spend more time on your site. Teachable has built-in SEO-friendly features including a thumbnail photo and an alternate promotional video, as well as a separate landing page with an SEO-friendly title and description.
This indicates that the company has stayed current by employing innovative tactics to increase productivity and product awareness online.
Publicize and sell your courses easily
Teachable promote your courses on its websites using a variety of methods and tactics.
You already have numerous resources as an online educator to create a course to sell your educational program and make money using Teachable. teachable markets your courses by submitting articles, blog entries, or videos; creating limited-time deals with coupons; establishing a subscription plan;
or participating in their affiliate marketing program, to name a few options. Teachable also allows you to bundle all of your courses to reach a larger audience.
Finally, teachable provides you with several marketing options for reaching out to your customers.
Organize quizzes for your students
You may use Teachable to build a quiz where students can choose from a variety of options.
You may create the quiz such that students must acquire a particular number of correct answers to pass, and you can limit the number of incorrect responses they can provide. You may see your grades in your reports area when you've finished grading the quiz.
This will make it much easier for you to keep track of your progress. You won't be able to provide feedback on the interpretation of each question, and you won't be able to randomize it.
Many people dislike this, and we are not the only ones who are concerned about these restrictions.
Provide completion certificates
With teachable, you can provide certificates to your students on their progress.
Making certificates for a course you've taught is a great way to express your appreciation for your students by giving them something unique and distinctive. Teachable has designed a system that substantially simplifies the issuance of completion certificates.
It's editable and comes in two different formats: HTML and Liquid. Your signature, your school's name, the course title, and the name of the student, as well as any logos and visuals you give, will all be included.
However, despite all of its benefits, it has one drawback: it contains some auto-produced sections that cannot be deleted from the certification.
You may also read: Learnworlds Vs Teachable
Feel the user-friendliness of teachable
Many people like Teachables' user-friendliness and ease of use.
Although the dashboard contains a lot of information, it operates well and allows you to do the bulk of activities swiftly. Teachable's drag-and-drop course templates are one of my favorite features.
This makes even the most basic lesson plans simple to create. By simply dragging students and clients into their appropriate groups, you may upload course materials, verify payments, assess your outcomes, and assign different classes to them.
It has a downside in that it incorporates some auto-produced pieces that cannot be removed from the certification, despite its numerous benefits.
It manages your files for you
Teachable offers you a great file-handling experience.
Uploading files is a simple and quick process. Without the use of an embed code, media assets such as images, videos, and other formats can be posted to the site. The playback is compatible with a variety of devices, including smartphones, tablets, and laptops, and it may be displayed at various quality levels depending on network access.
As a result, students have the option of watching movies at various speeds and quality levels.
Helps in developing an interactive experience
Teachable helps you connect with your students by providing you with their email addresses, which you can use to leave comments and communicate with them.
"During the sign-up process, Teachable collects students' names and email addresses. It works with a wide range of web browsers as well as mobile devices like smartphones and tablets.
It may be used to provide pupils with comments and keep track of their development. Incorporate a question-and-answer section into each course if possible. Presenters typically ask students to make extra comments or debates via the forum, discussion board, or comments area of their presentations on a lecture-by-lecture basis.
Finally, teachable provides an excellent platform for establishing a positive student-teacher relationship, allowing you to communicate freely and learn in a supportive setting.
teachable Pricing Plans
After reading my Podia versus Teachable Review, you might be interested in Teachable's pricing tiers.
I'd be irresponsible if I didn't mention Teachable's current payment plans in my Podia vs Teachable comparison.
They allow four key payment ways for their online e-learning courses: free, basic, pro, and business.
Free plan
Everything is included in the free plan but with some limitations, which allows you to have up to 10 students in your courses and one admin-level user. On all paid courses, this plan charges $1 plus a 10% transaction fee (there is nothing to pay on your free courses)
Basic plan

The Basic plan of teachable will cost you $29 per month and is invoiced yearly. With all the benefits that come with the free plan, the basic plan provides you with unlimited students, a custom domain, coupon codes, an integrated affiliate program,
integrated email marketing tools, third-party integrations, drip content, and two admin-level users. Furthermore, the Basic plan only charges 5% fees on all purchased courses.
Pro plan

The Pro plan of teachable will cost you $79 per month and is invoiced yearly. With all of the basic plan's features, It includes live chat support (customer service), graded quizzes, course completion certificates, course compliance, extensive developer customization, sophisticated reporting, an unbranded website, and up to 5 admin-level users.
Business plan

The Business Plan of teachable will cost you $399 per month and is invoiced yearly.
This is the most professional option for any online education site, with all of the bells and whistles of the other plans thrown in, including custom user roles, an unbranded website, bulk importing, and up to 100 admin-level users, as well as no fees on paid courses.
podia Pricing Plans
Podia provides you with two variants of its payment plans they are:
Mover
Podia's Mover plan will cost you $39 a month. The mover plan is intended for people who are beginners in this field and are creating and launching their digital products for the first time.
This plan is ideal for artists who want to sell online courses, digital downloads, and other digital items in addition to other online products.
Instead of sending clients to an outside sales page or a third-party merchant's website, a digital storefront allows you to host interactive events like webinars and live-chat sessions with them.
You may also use a live-chat platform to engage your audience and organize webinars and email marketing campaigns. Additionally, you will have an easy migration experience.
Shaker
Podia offers its shaker plan for $79 a month. the sheer plan is intended for people who are a bit experienced in the education field with etiquette knowledge about the creation of products, packages, and marketing of their courses.
With the Shaker plan, you have access to services like on-site blogging, affiliate marketing, and off-site buy buttons, both of which are aimed at increasing product sales.
Podia Pros & Cons
| | |
| --- | --- |
| Pros | Cons |
| And has hassle-free migration | It has limited email marketing tools |
| Mind-Blowing customer support | Podia does not offer any certification |
| It provides you an immediate payout | Podia does not offer any certification |
| Easy pricing of products without any transaction | |
| You can sell your memberships with podia | |
teachable Pros & Cons
| | |
| --- | --- |
| Pros | Cons |
| Teachable handles the VAT for you | It has a transaction fee |
| Email, live chat, and third-party integration | It does not have a mobile app for Android users |
| Provides you a free plan | |
| Has various marketing tools and analytics | |
| Everything, including themes and fonts, may be customized | |
| It also issues certificates of completion for courses | |
Podia Reviews
Here are the customer reviews of Podia on Capterra.
Capterra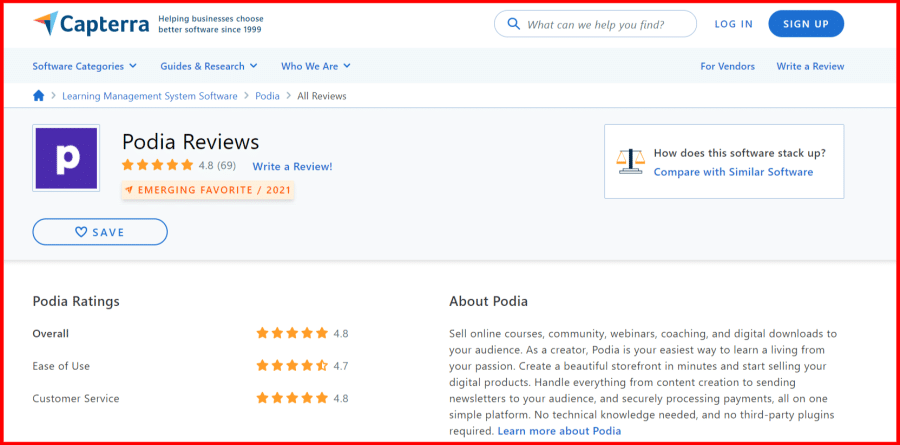 Podia is rated 4.8 out of 5 by 69 users on Capterra. The overall rating of Podia is 4.8, Ease of use is 4.7, and Customer service is 4.8.
G2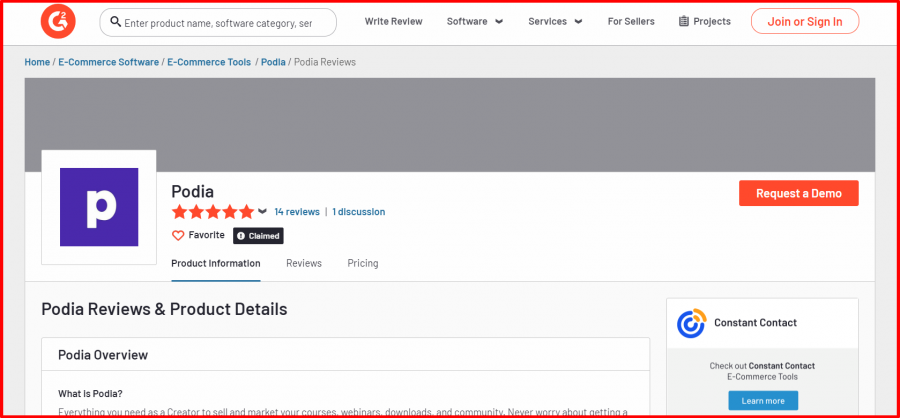 Podia has received 5-star reviews from 14 people on G2.
Teachable Reviews
Capterra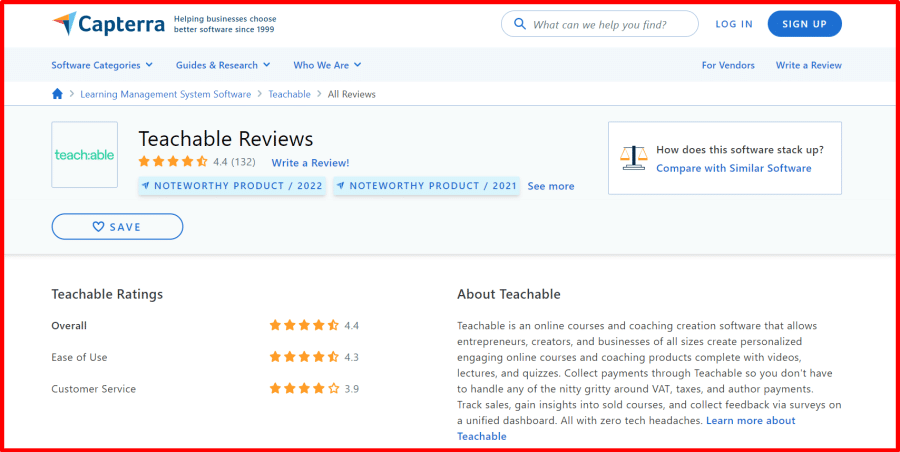 Teachable is rated 4.4 out of 5 by 132 users on Capterra. The overall rating of Teachable is 4.4, Ease of use is 4.3, and Customer service is 3.9
G2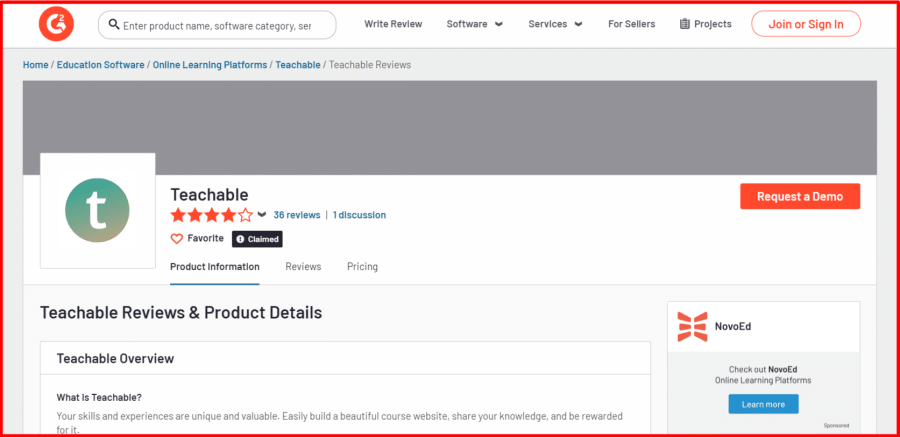 Teachable has received 4.0 ratings out of 5 from 36 users on G2.
Final Thoughts
So, with all of the factors to consider, it's understandable that reaching a decision is difficult. But, in my opinion, it is easy because, after evaluating all of the features, pros and drawbacks, and pricing, as an LMS user myself,
After doing in-depth Podia vs Teachable comparison I would always recommend you to go with Teachable since it gives you all of the current features to create your website.
Secondly, it promotes your items, which will give you a variety of clients, and it also allows you to develop and change your website to meet your demands, unlike Podia.
Finally, unlike podia, it also offers a free plan with most of its features so that you may join it and choose for yourself if it is the right match for you.
Teachable Social Media handles
Let's see the social presence and how active they are on different social media accounts like Facebook, Twitter, and Instagram.
Facebook Page
With over 52k followers on Facebook, Teachable shares some good stuff related to online teaching and their podcast.
Twitter Profile
Teachable is on Twitter with over 33k followers. They joined Twitter in 2013 and share knowledge about online courses and coaching.
Instagram Profile
Teachable is also on Instagram with an amazing 66k followers. They post great content here related to their platform and online course.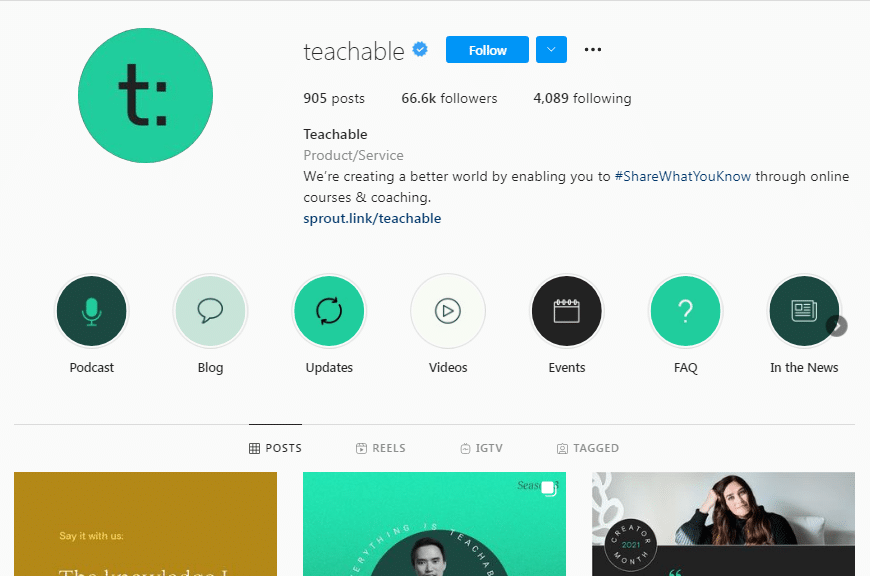 Pinterest Profile
With over 61k followers on Pinterest, Teachable shares some interesting infographics and tips related to how to create and sell online courses.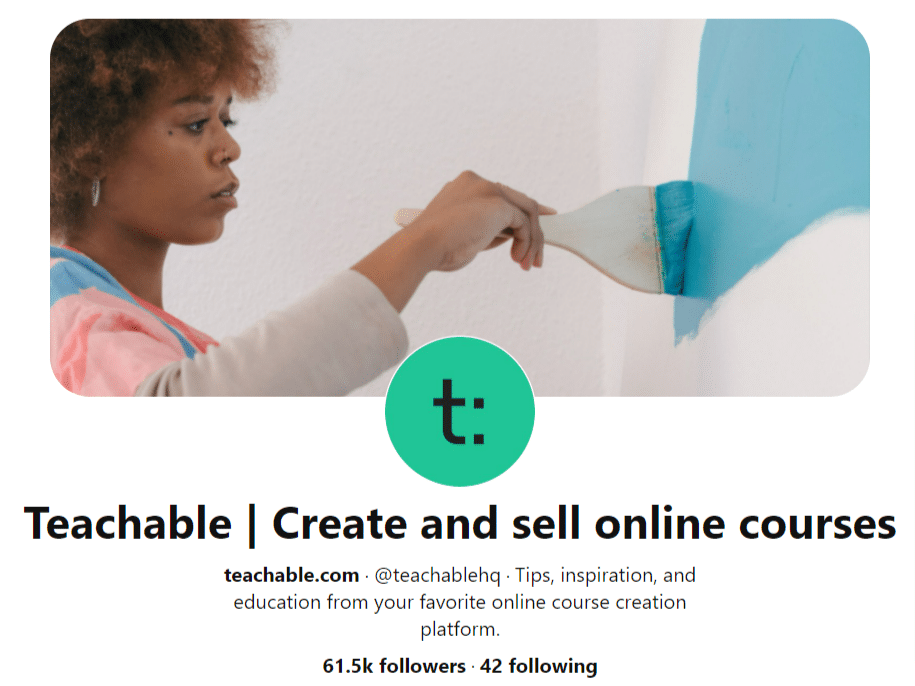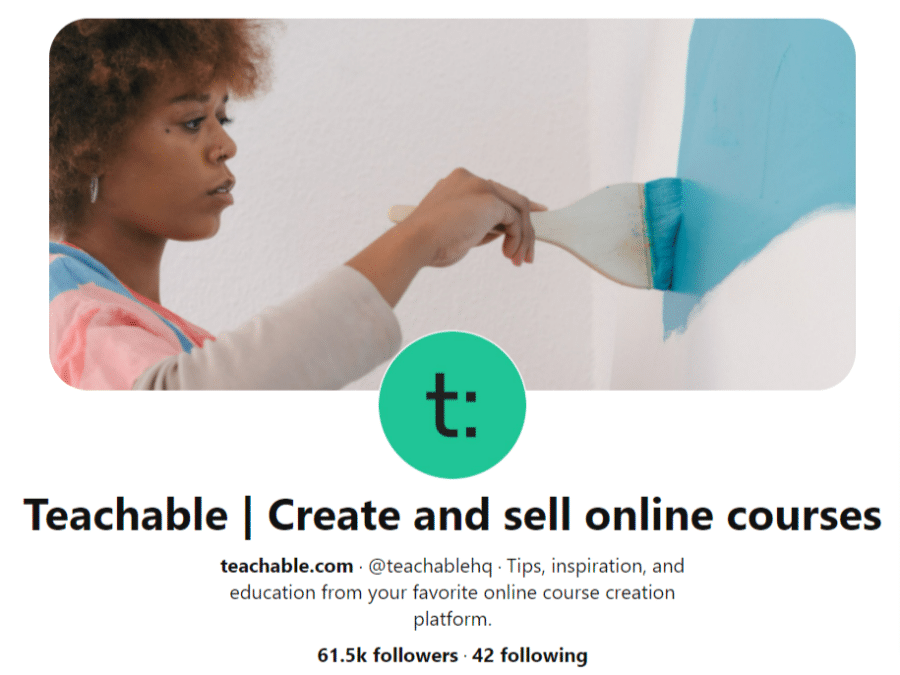 LinkedIn Profile
The teachable LinkedIn profile has a 14k active following. They share the knowledge related to online courses and coaching.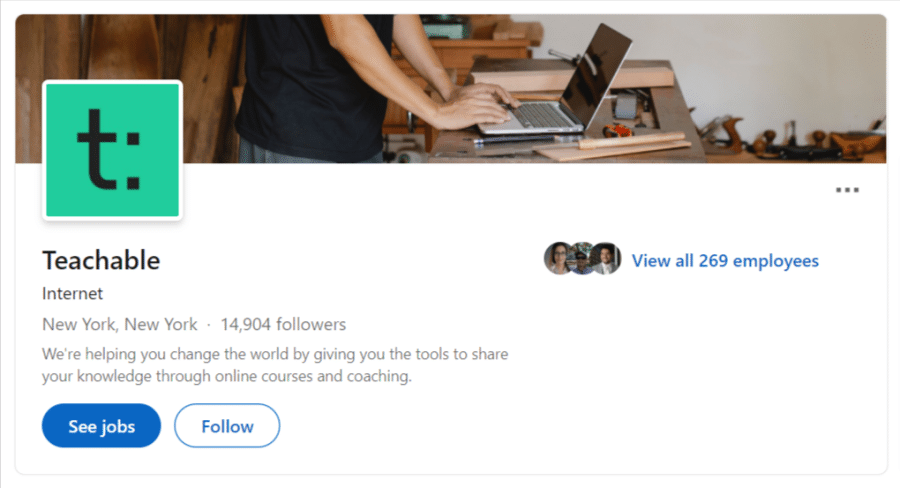 Youtube Channel
On the Youtube channel, Teachable share awesome tutorials related to their platform and online course creation.
Podia Social Profiles
Facebook
Podia's Facebook page has over 5,191 followers.
Twitter
Podia has a Twitter account with 6,400 followers and 3,018 tweets.
YouTube
Podia have a Youtube channel with over 23.4k subscriber
Frequently Asked Questions
is teaching on teachable worth it?
Teachable is a website that you should absolutely check out. It's undoubtedly one of the better options for creating online courses. To begin with, you have a number of options for integrating with third-party software, which is wonderful because it means you don't have to start from scratch in some areas.
Is podia a good platform?
Podia is a multi-purpose platform that lets you offer online courses, memberships, and digital products all in one place. It also has excellent email marketing capabilities. Teachable, on the other hand, is one of the industry's most popular LMSs, with over 275 thousand active courses, 83 thousand teachers, and over 23 million students on its platform.
What is podia website builder?
Podia has an in-built editor that is simple to use and doesn't require any design skills to make your site seem great. You can create an attractive, modern, mobile-friendly website for your brand with the Podia website builder. You have the option of using a Podia subdomain or creating your own custom URL.
is podia 30-day trial working?
No, Podia does not provide a 30-day trial. However, you can get a 14-day trial on all of their plans for free, with no credit card required
Is podia better than Teachable?
If you want to get a lot for your money, Podia is the better choice for you. You want to get a lot for your money. This is because Podia's prices are very simple. You can see what you get for your money with just one look. Plus, with Podia, you get extra features that Teachable only gives to its more expensive plans.
Who is podia for?
One of the most adaptable internet marketing systems available is Podia. It functions as an online marketplace for coaching sessions, paid webinars, digital downloads, membership sites, and online courses.