Thrivecart and WooCommerce are two leading tools in the industry. If you want to compare Thrivecart with WooCommerce, then this Thrivecart vs WooCommerce article is the ideal place to start.
Bottom Line Up Front: If you want an optimized checkout cart (shopping cart) and landing page solution, ThriveCart is the way to go. It just WORKS for sales funnels OUT OF THE BOX. Thrivecart, in my perspective, is the clear winner here because it provides more than simply payment processing. It's perfect for small businesses or digital product vendors. And If you want to develop a classic e-commerce store with dozens of SKUs and extensive inventory management, WooCommerce is the way to go.
Choosing a payment gateway for your eCommerce store can be a time-consuming task. Whether you run a small or a large eCommerce store, you need to choose the correct shopping cart not only to save money on multiple plugins and tools but also to make additional dollars with the help of a well-versed tool.
In this article, I will highlight the features that stood out for me in my personal experience using them. Hopefully, this guide to the benefits of Thrivecart vs WooCommerce will help you make the right decision.
Thrivecart is a premium shopping cart software that is built for shopping websites and is optimised for fast and easy eCommerce.
WooCommerce is a free, open-source e-Store plugin for WordPress. It is an eCommerce platform used by individuals and companies of all sizes to sell products.
ThriveCart is easy to use and comes with various handy tools.
When it comes to ease of use, WooCommerce is quite adaptable. You have complete command of the platform. With the aid of over 59,000 WordPress plugins, you may add any feature imaginable to your website.
ThriveCart gives a lifetime subscription. It provides a 30-day money-back guarantee.
It is a free and open-source programme. Its basic functionality is free, but the WooCommerce price can be estimated differently if you want to use the tool to completely host and manage a functional WooCommerce shopping website. 30-day money-back guarantee also available.
All messages are responded to within 24 hours, and our average response time is much, much faster. Our regular support hours are Monday through Friday, 9 a.m. to 6 p.m.
Increase average order value and overall sales with a live chat and messaging platform for sales and support.
To understand each of these tools first let's take a look at them.
What is Thrivecart?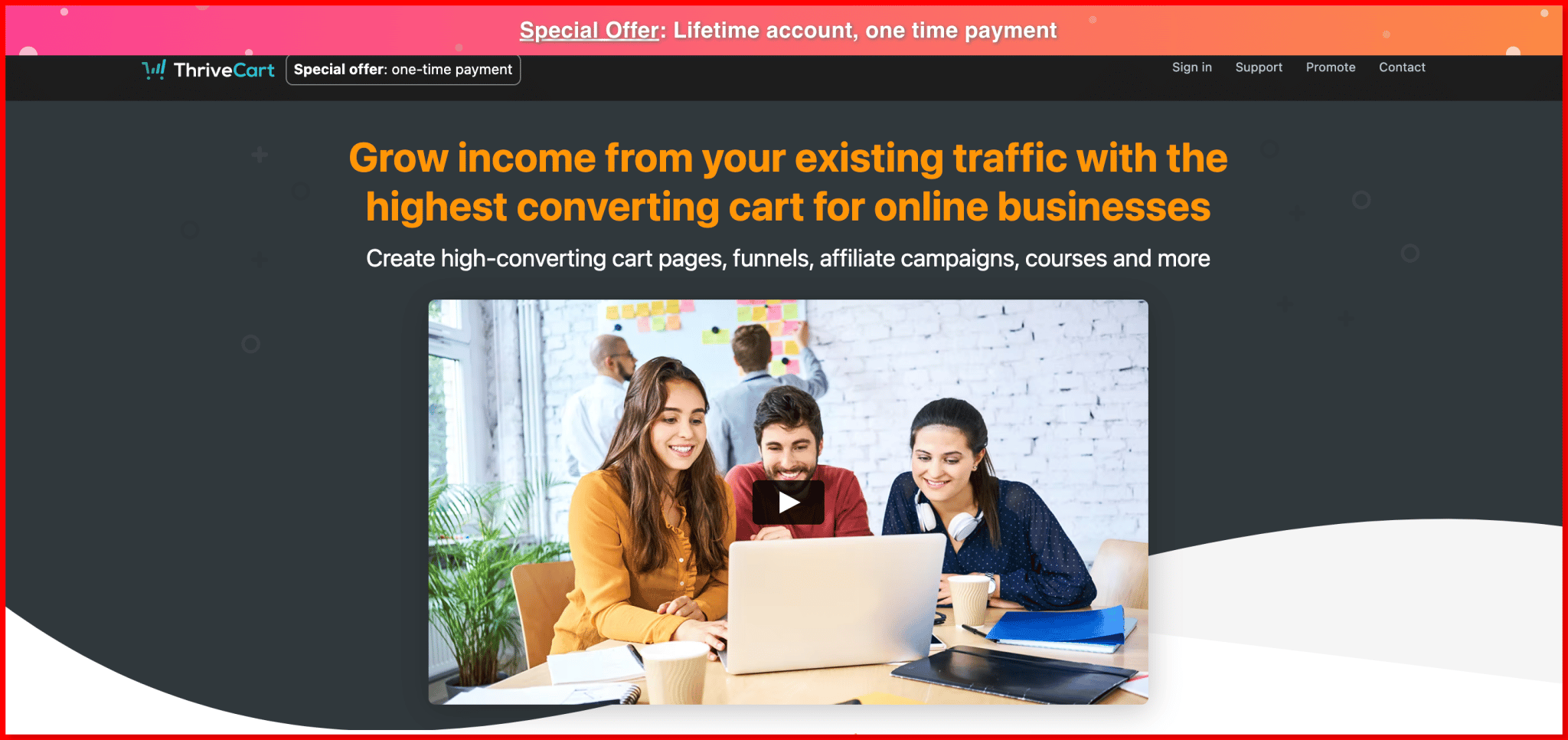 Thrivecart is a premium shopping cart software that is built for shopping websites and is optimized for fast and easy eCommerce. With Thrivecart, you can sell your products with a custom-designed checkout page.
It's easy to install and it comes with a wide variety of features and add-ons to make sure your store and site run smoothly.
It is also compatible with WordPress and its themes. With its drag-and-drop functionality, you can customize the creative design to represent your business. Simply pick a template and start editing.
Thrivecart is the perfect solution for anyone looking to start an eCommerce site without having to deal with any technical issues. The software is user-friendly and it's made by a team of developers that are constantly updating it, adding new features, and making sure all bugs are fixed.
What is WooCommerce?
WooCommerce is a free, open-source e-Store plugin for WordPress. It is an eCommerce platform used by individuals and companies of all sizes to sell products. It's simple to use and can be placed onto any WordPress installation, giving you the power to build a store and set up your store in almost no time.
It is scalable and can handle large numbers of online sales. The features of WooCommerce also extend to the ability to sell digital products, and tangible products, set up recurring payments, and even set up gift cards.
Now that we know what these tools are, let's take a look at what features are common in both.
We recommend ThriveCart Over WooCommerce
Thrivecart is an online shopping cart solution that allows you to construct high-converting checkout pages and accept payments directly from your website. You can Grow your income from existing traffic with the highest converting cart for marketers.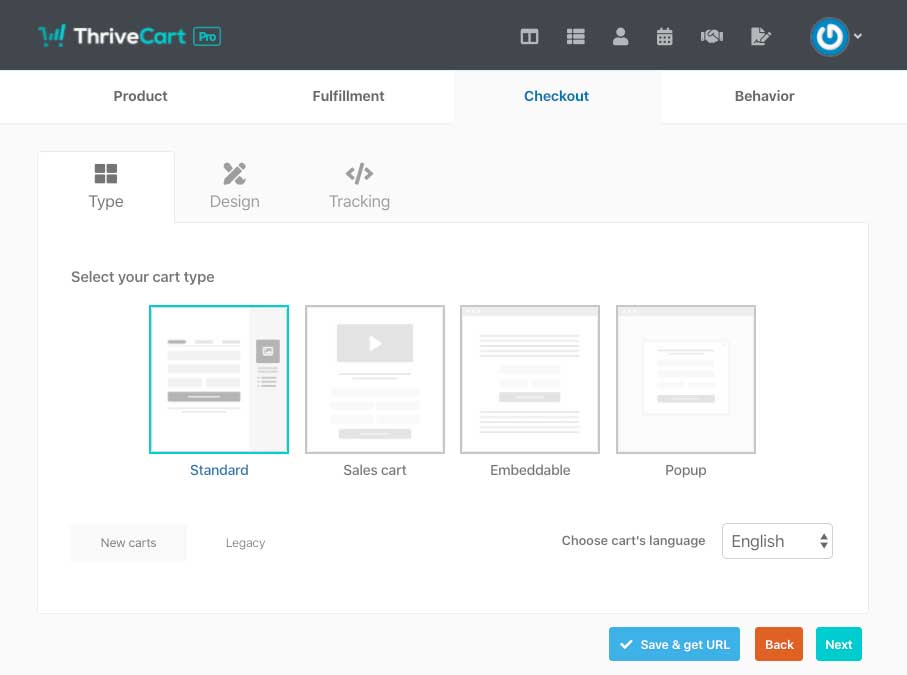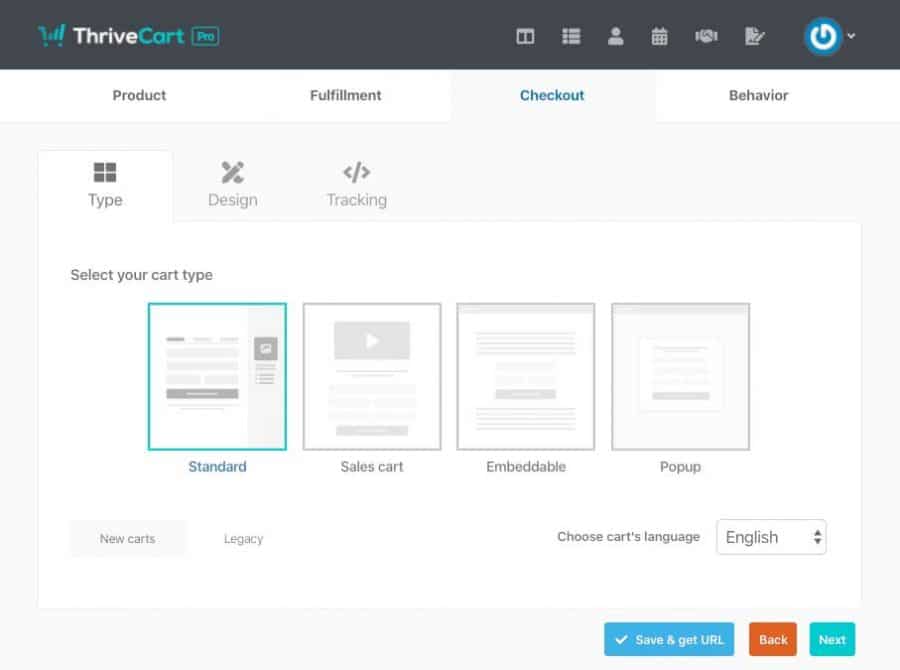 Thrivecart Vs Woocommerce Pricing Plans
Thrivecart Pricing
Thrivecart is one of the most cost-effective shopping cart tools available in the market. Initially, it was started as a monthly subscription model but in a limited special lifetime deal, they are being offered at the lowest one-time payment price ever. It has two-lifetime deals available as of April 2022, and will soon revert to monthly payments of approx. $95 per month.
The Pricing Plans (and their features) of Thrivecart are:
| | | |
| --- | --- | --- |
| Lifetime Deal | Standard Lifetime License Plan | Pro Lifetime License Plan |
| Features Included | Unlimited Checkout pages and cart so Free Upgrades and Resources Dashboard Analytics and Reporting Learn Platform Autoresponderso Drag-and-Drop Editor Multiple Payments Partners and Methods Advanced Integrations Customer Support | Everything in the base plan JV contracts Sales Tax Calculation Dunning Facility Advanced User Management Affiliate Centre |
| Price | $495 One-time payment | $690 One-time payment |
Along with a great deal, comes a 30-day money-back guarantee in case you are not satisfied with the product then you can always get a refund.
This is the perfect time for new users to grab your lifetime license account till the offer period lasts.
WooCommerce Pricing
Now here is the deal with WooCommerce. It is a free open-source tool. Its basic functionality is free but to use the tool to completely host and manage a functional shopping website of WooCommerce the price of WooCommerce can be estimated as follows:
Website Hosting: $6-$12 per month
Domain Names and Themes: $15-$100 per year
Functional Plug-Ins: $100 per year
Additional Transaction Fees with Payment Partners: 0-5% of each purchase.
Shipping, Booking, and Subscription tools: $0-$200 yearly
Security Tools: Max. $300 yearly
As you can already fathom that already the tool itself is built upon WordPress and is free to install, to make it functional you need to connect several plugins to the tools, each of which has additional subscription charges.
Costs can range from $0-$1500 yearly with WooCommerce depending on which plug-ins you use to support your online shopping website.
Verdict
Although WooCommerce is free to use as I have discussed it has many additional hidden charges if you really want to use it to support your complete shopping website in comparison Thrivecart comes at a very pocket-friendly one-time payment price and therefore it also wins in this category of Thrivecart vs WooCommerce category.
These were some of the comparable features that were hard to miss between these tools but there are some features that are unique to Thrivecart and WooCommerce respectively and are worthy of mention.
We recommend ThriveCart Over WooCommerce
Thrivecart is an online shopping cart solution that allows you to construct high-converting checkout pages and accept payments directly from your website. You can Grow your income from existing traffic with the highest converting cart for marketers.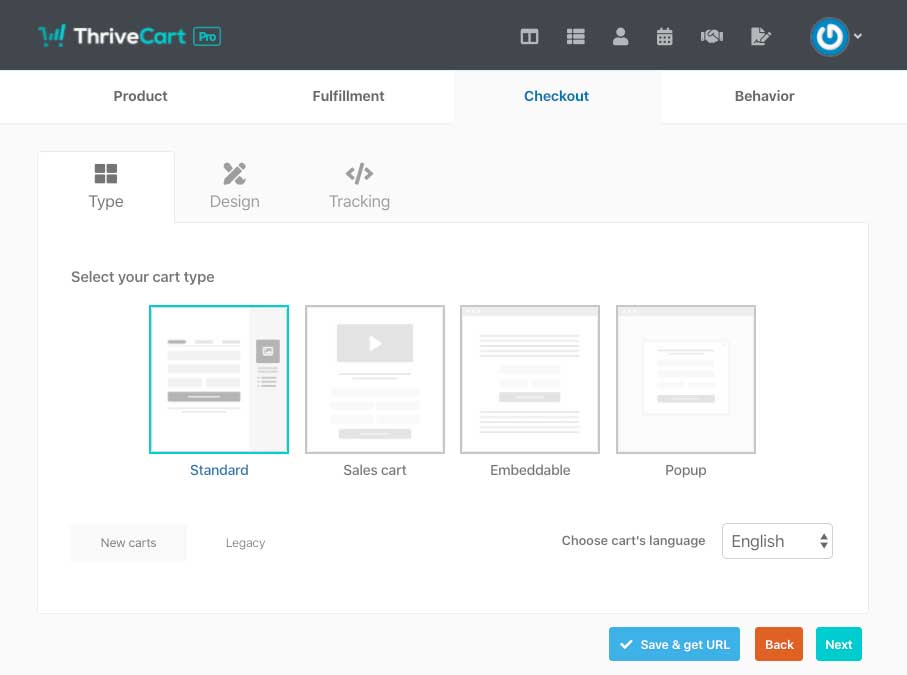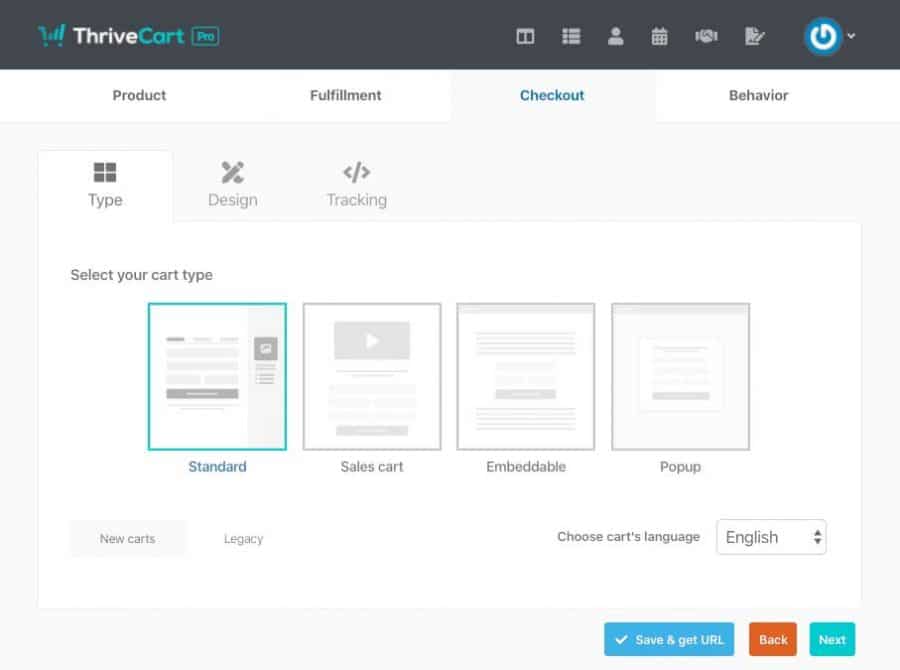 Common Features Between ThriveCart vs WooCommerce?
Easy-to-Use User Interface: While there is a significant difference between the functionality of Thrivecart and WooCommerce, I have found that both platforms are easy to install and use. You can get started in just a few minutes and you can now set up your online store in less than 10 minutes.
Core Functionality: Thrivecart and WooCommerce are both shopping cart solutions that give you the ability to sell products. This core functionality is supported by similar features in both such as product creation, management, inventory, shipping, tax and payment integration, automatic email notifications, etc.
Responsive UI: It is quite obvious in today's world of mobile-dominated internet that tools are built-in with a responsive UI. Thrivecart and WooCommerce, both have a responsive, mobile-friendly design and are SEO-friendly. All pages you create are either automatically set to mobile-friendly proportions or you have the ability as the developer to make personal changes as well.
Secure Payment Gateways: It is necessary for a payment gateway to not only be accessible to all but be secure or else it will cause your buyers substantial losses. We don't want that, do we? Both Thrivecart and WooCommerce are packed with advanced security like SCA/PSD2 regulations during payment processing and anti-fraud prevention strategies to ensure that the website you create is a safe space for your customers, a place they can trust.
A/B Split Testing: It is not a surprise that both Thrivecart and WooCommerce have included this vital feature as a part of their built-in program. Being able to test beforehand which of your creations will convert the best is essential to not only save time but also enhance your rate of success.
Now let's get to know their differences.
We recommend ThriveCart Over WooCommerce
Thrivecart is an online shopping cart solution that allows you to construct high-converting checkout pages and accept payments directly from your website. You can Grow your income from existing traffic with the highest converting cart for marketers.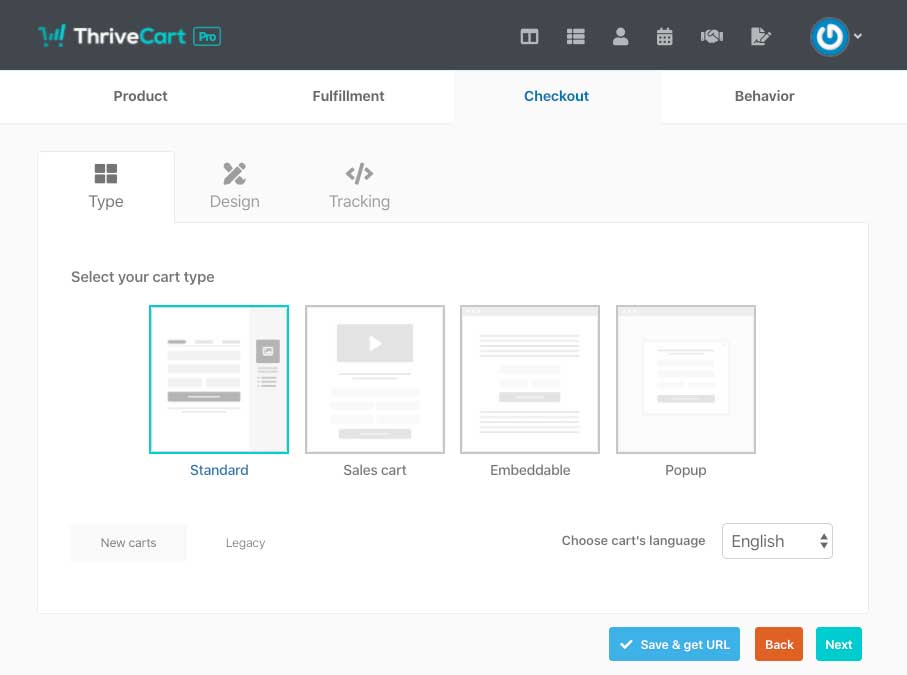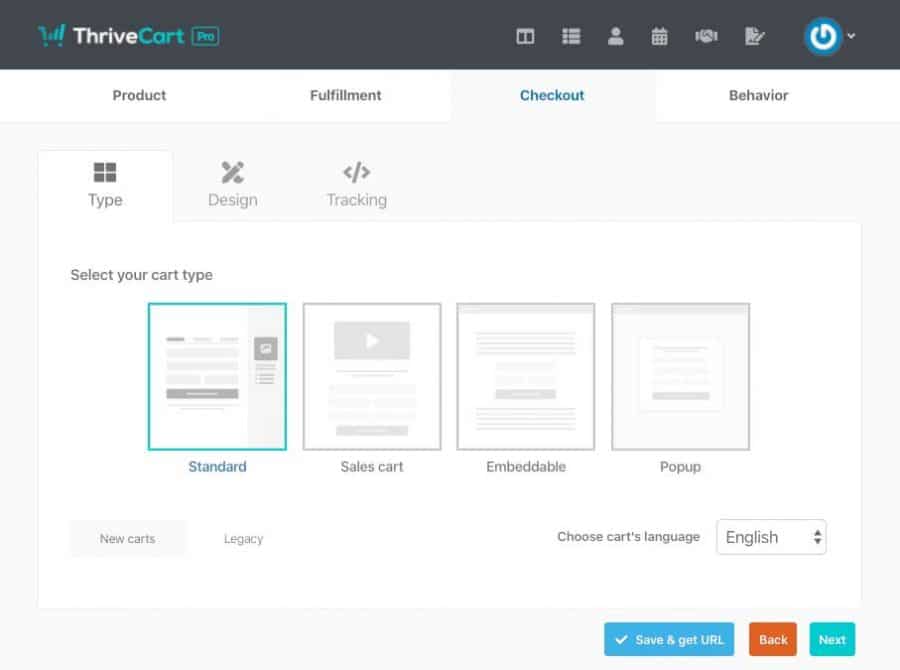 Main Differences Between ThriveCart vs WooCommerce?
Who is the Tool Built For?
Thrivecart
Thrivecart is a shopping cart builder for all kinds of shopping websites, including WordPress. They have a simple drag-and-drop interface that you can use to build your online store and a rich set of templates that you can use to customize the appearance of your online store which can be based on any website.
You can even use this shopping cart builder to build your WordPress theme, allowing you to level up your design chops while building your online store.
WooCommerce
WooCommerce is a popular eCommerce plugin for WordPress. It is a free plugin that can be installed on any WordPress website and can be used to sell physical and digital products. With WooCommerce builder, you can easily set up a shopping cart.
You can have a storefront that runs on WordPress, and accept payment through PayPal or Stripe. The best part is that you get all of this while maintaining the ease and simplicity of using WordPress and managing it from the WordPress Dashboard itself.
Verdict
In this category of Thrivecart vs WooCommerce, Thrivecart takes the upper ground by being open to being integrated with all types of shopping websites and not only WordPress. It comes with its own set of themes in case you want to use it or it is completely compatible with all major WordPress themes.
Is it Customizable?
Thrivecart
Thrivecart is a multifaceted system that is great for managing your eCommerce store. It is easy to add new products, and adding more products doesn't slow the system down, which is useful if you have a lot of products to add.
When you have more customers, it is easy to add more orders, and there are also ways to customize the layout and design of your store so it is more appealing to your customers.
WooCommerce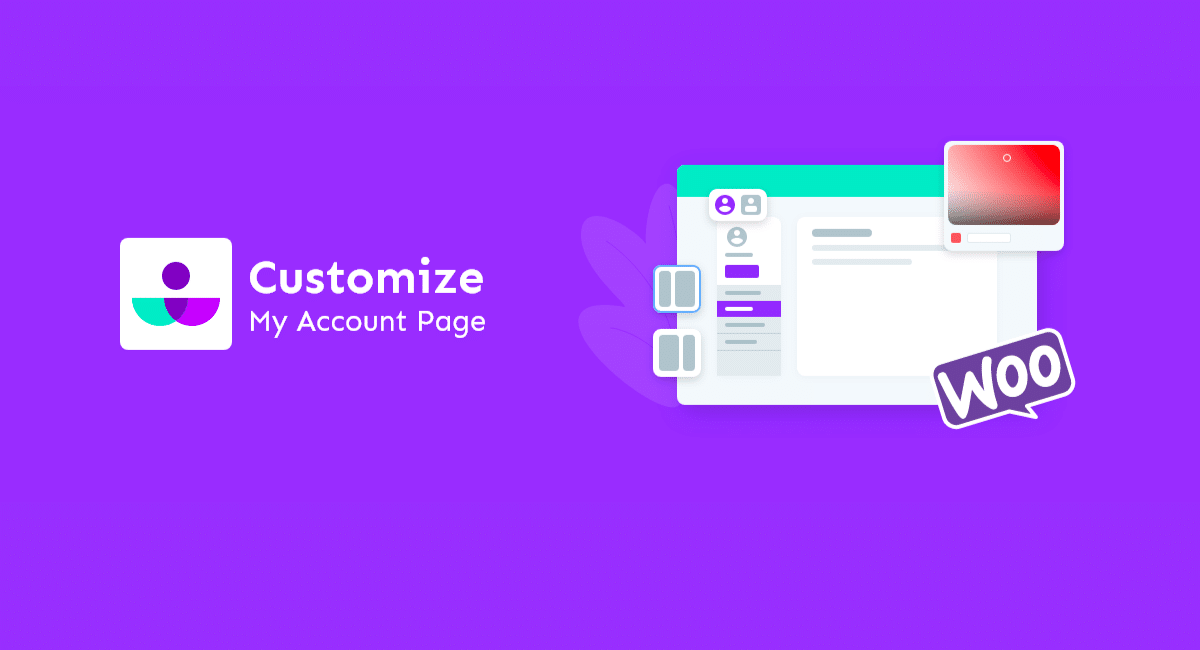 What makes WooCommerce stand out as a product is that it's completely customizable. Not only is it easy to use, but it's also very affordable.
It doesn't have a lot of features that you might not need, so you can get started with a clean and simple interface. Also, being open-source it is open to being customized exactly in the way you want.
Verdict
In my experience using both tools would definitely vote for a tie in this category of Thrivecart vs WooCommerce because Thrivecart has all the sophisticated tools and options you may think about for customizations while WooCommerce is open-source.
Templates: Are they Flexible and Convertible?
Thrivecart
Thrivecart has a large collection of conversion-tested temples for shopping carts, offer pages, two-step checkout pages, four-step checkout pages, and much more. All of them can be customized to fit your needs and the colors in the templates are customizable as well. To keep it organized, they've assigned templates to each niche that they are relevant to.
WooCommerce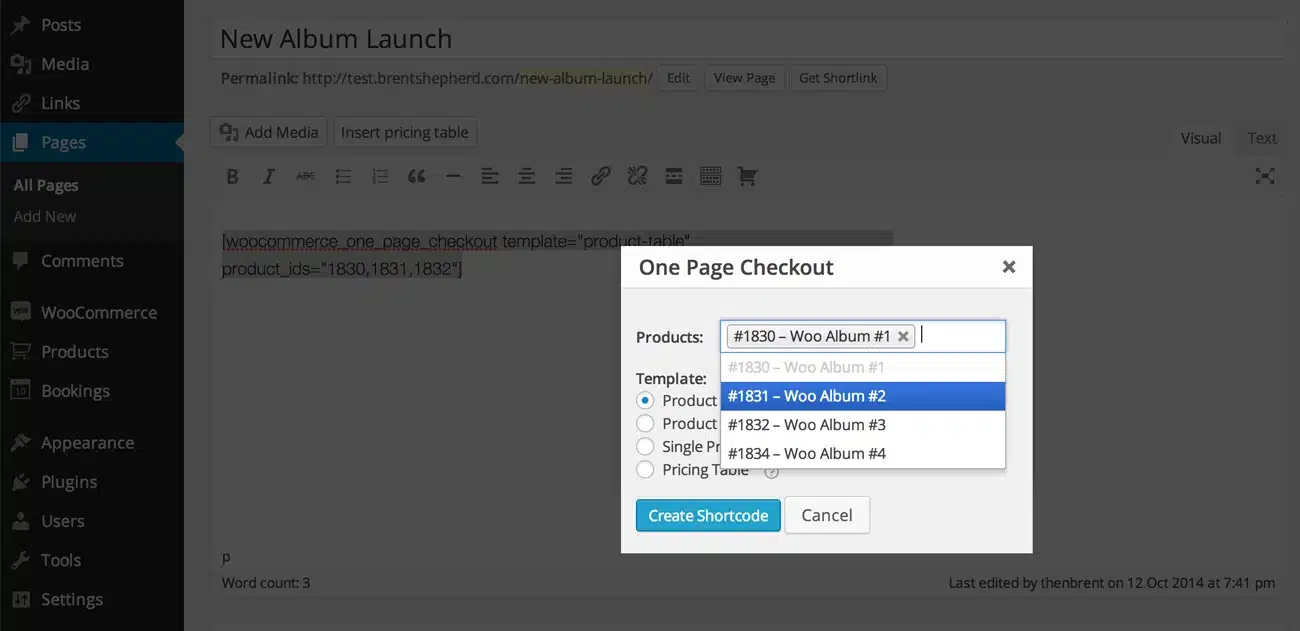 WooCommerce provides you with product checkout pages as well. These are fully customizable and the tool being open-source, these templates can be tweaked with your own shortcodes as well. You can also use external plug-ins and theme builders to make your website appealing to the eye and convert as well.
Verdict
With Thrivecart, not only does Thrivecart look great, but it's also a highly flexible system. The templates are professional looking and every bit of the system is completely customizable. This gives you the ultimate freedom over how your online store looks and operates so Thrivecart emerges as the winner in this Thrivecart vs WooCommerce category.
Do they Support Integrations and Plug-ins?
Thrivecart
With so many shopping cart solutions on the market, it can be hard to find the right one for your business needs. Fortunately, Thrivecart is the answer. We pride ourselves on being a user-friendly shopping cart solution that is compatible with the products you already use.
Ranging from auto-responders, ESPs, CRMs, social media sites, and so on, Thrivecart is compatible with almost all tools you need to support your shopping websites including different payment partners and wallets.
WooCommerce
WooCommerce is an open-source e-commerce solution for individuals and businesses to get up and running as a store quickly and easily. However, it must be noted that many of the core features that are available in-built in Thrivecart are not available in WooCommerce. It supports those features with plug-in functionality.
For example, in the free version of the tool, apart from product checkout pages almost all other types of templates and themes are supported by external 3rd party plug-ins, and email managers are 3rd party plug-ins as well.
Verdict
WooCommerce does integrate with most tools available but this can be problematic for someone who is looking for an all-in-one solution. It can get complicated to manage and even slow down your website that is Thrivecart and its built-in features and additional integrating availability is a winner for me in this Thrivecart vs WooCommerce comparison.
Do They Have Multiple Payment Options?
Thrivecart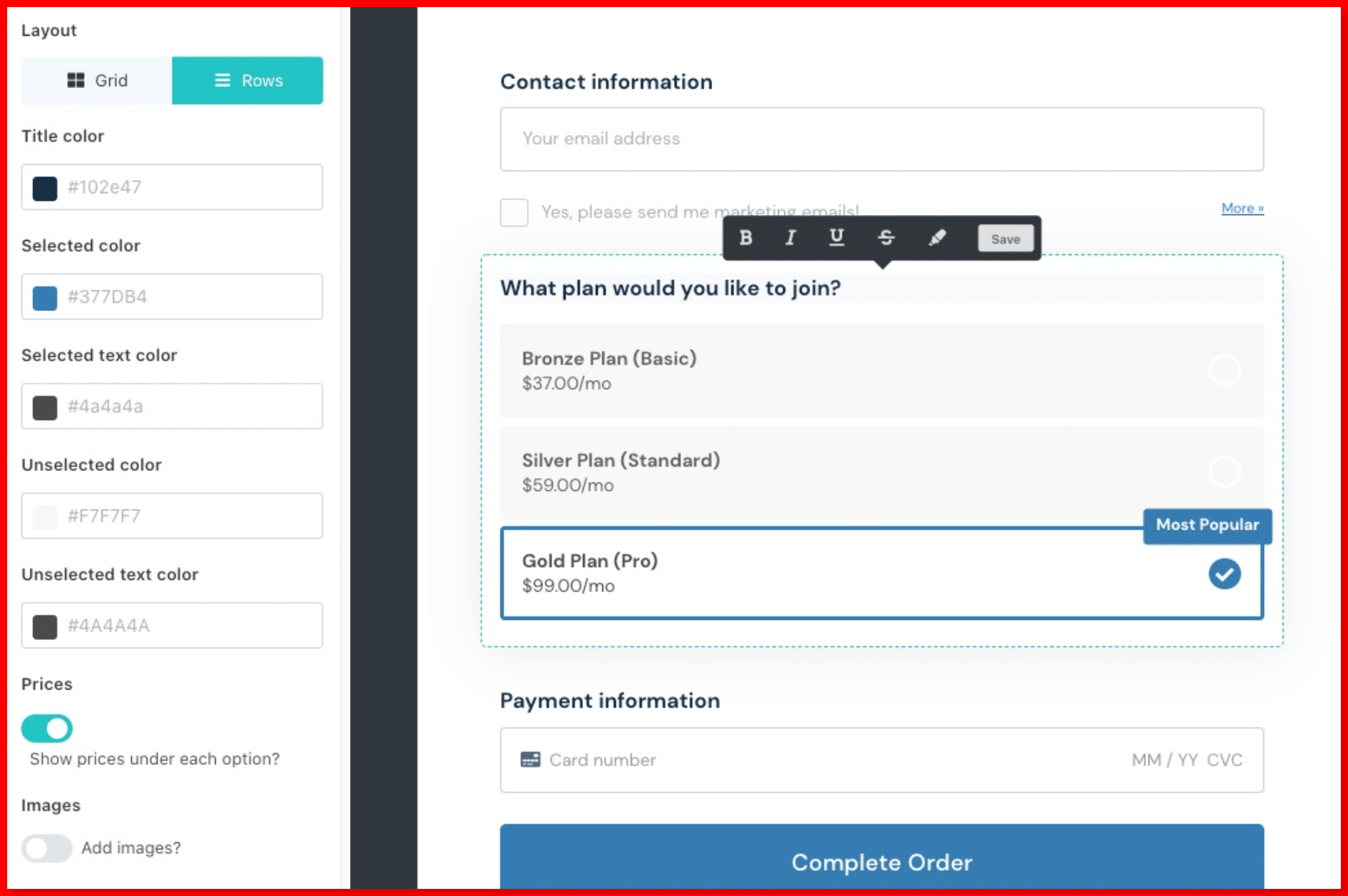 As a shopping website, you need to provide your customers with the versatility of payment. It is one of the deciding factors for sales. With multiple secure payment methods, Thrivecart shines in this category. It supports not only Stripe but also PayPal, GPay, and even BitCoin.
As a developer yourself it is also very easy for you to set up these multiple payment options. They also accept a wide range of currencies around the world. So, no matter where you are and how you pay, Thrivecart has got your back.
WooCommerce
Here are a few of the many payment options that WooCommerce supports:
Authorize.net
Stripe
Bank Transfer
Amazon Payments
Bitcoin
Credit Card
Not only is it simple to set up, but it is versatile and can be configured to meet your needs. This is why this platform is also popular among its users.
Verdict
This is a category of Thrivecart vs WooCommerce in which WooCommerce takes the medal with its wide variety of payment methods and partners included that give each user the freedom of choice according to their needs and wants.
Thrivecart vs WooCommerce: Unique Features
1. Thrivecart
Built-in Upsells, Down sells, and Bump Offers

This is by far one of the best features that I found in Thrivecart. With Thrivecart's inbuilt upsell and down-sell features, your potential customers will be exposed to your products that they may not have known about and may be more likely to purchase more.
You can design and group products into innovative groups for upsells and down-sells and also customize bump orders on products and maximize your sales with just a few clicks on Thrivecart.
Dunning
Another important feature that Thrivecart includes is dunning. It is a feature to remind the customers about the pending order. It will send emails to the customers reminding them about the order which is not yet shipped. This increases the chance of your customers buying a product left in their cart which could have likely been forgotten or abandoned.
Learn Platform
This is a feature of Thrivecart that is of particular interest to people who work and sell online content. Thrivecart's own course creator, the Learn platform is based on the WordPress platform. It gives you the ability to create beautiful courses and deliver them digitally in the form of PDFs and videos.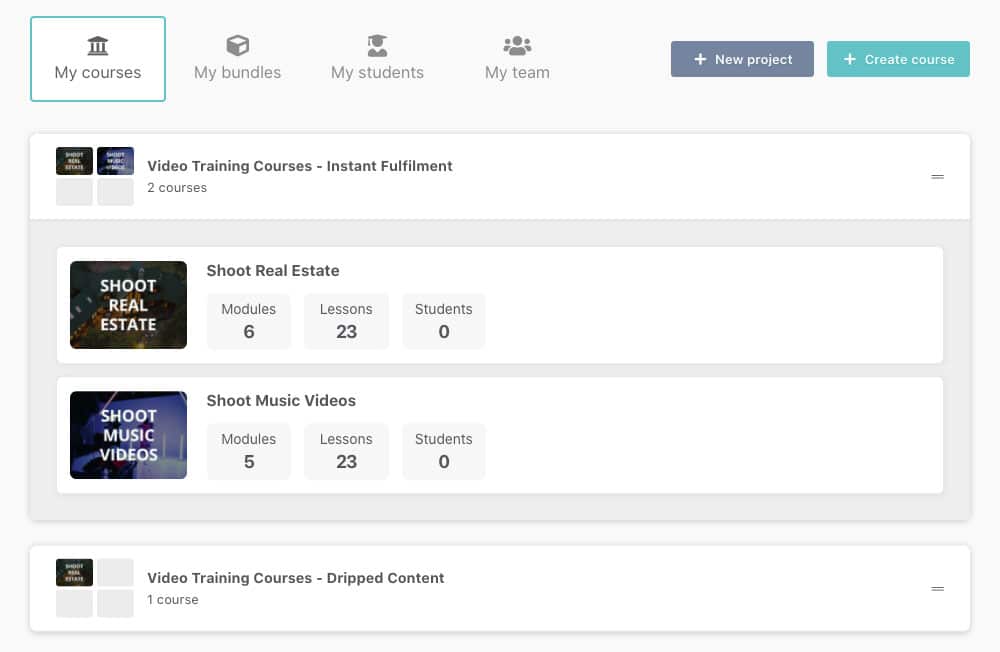 You can build a course, set up a membership, enroll students, deliver content, capture leads, and earn a passive income without touching a line of code.
You can do all this without hiring a developer or a designer, as the entire platform is built-up using the high-level user interface (UI) and user experience (UX) design.
Affiliate Marketing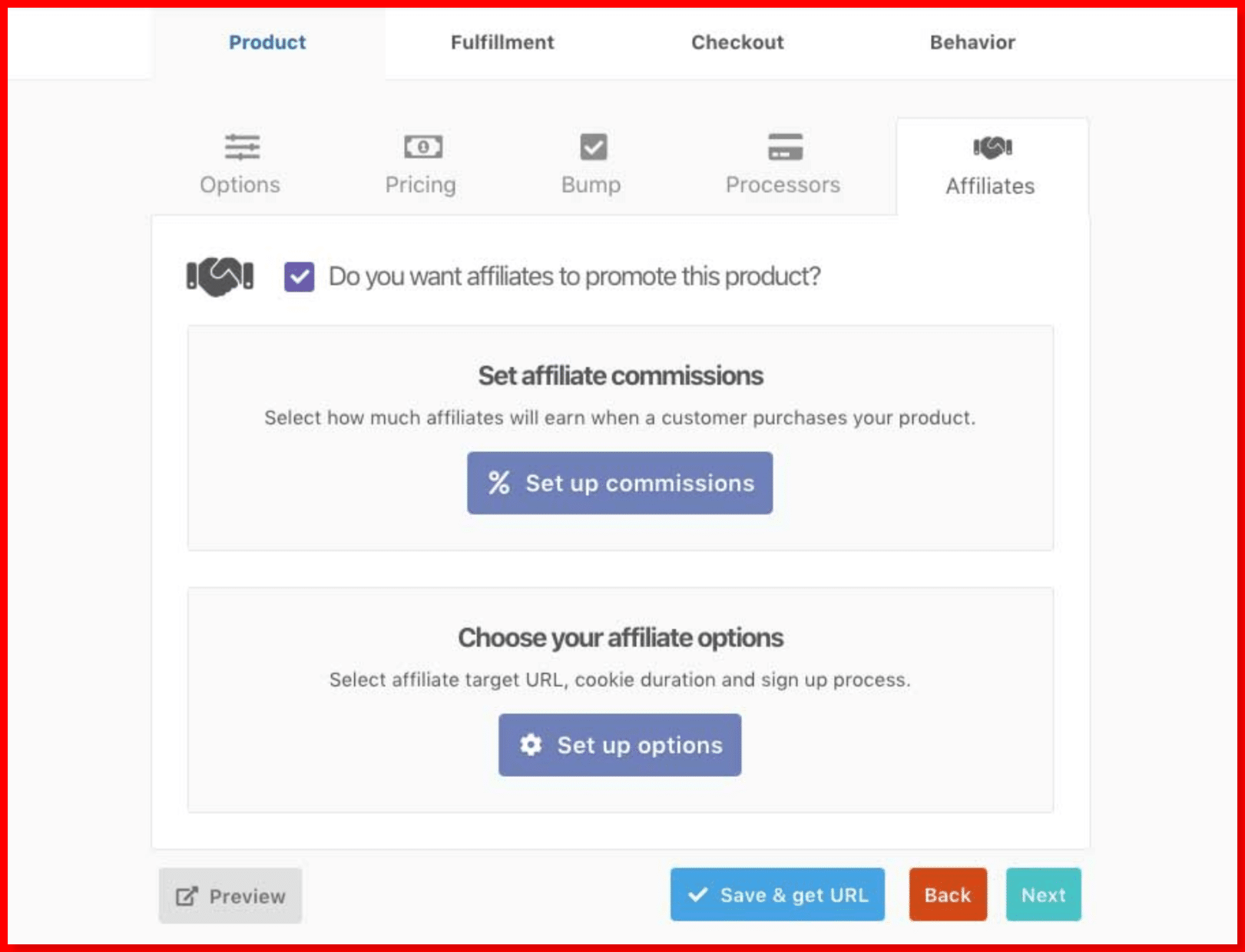 This is an important feature included in the Pro versions of Thrivecart but is absent in WooCommerce. Thrivecart has a robust affiliate management center.
To access the center, navigate to the admin panel and choose the "Affiliate" drop-down menu. The management center allows you to manage the affiliates you have added, review their statistics, and remove them if you wish to do so.
If you want to make money by referring customers to Thrivecart, you'll need to get your affiliate link. This is one of the most effective ways to extend your loyal customer base.
No matter the scale of your business, you can customize and track each affiliate code, ensure affiliates comply with your brand standards, and manage all aspects of payments 24/7.
What's more, you don't need any technical expertise to do this. This powerful autoresponder allows you to send targeted messages to your affiliates, engage them with more effective follow-ups and have full control over content and incentives.
For any newbies, this is a feature of Thrivecart that I highly recommend as well to scale their business.
2. WooCommerce
Blogging
Having your own blog is a great way to give people information about your business. And by adding a blog to your store, you can add even more content to your website. You can now blog directly from within WooCommerce, no need to use a separate blogging application like WordPress.
To get started all you have to do is navigate to your WooCommerce > Settings > Product tabs. Once there, find the box labeled "Blog post URL" and type in the URL for your blog. This is perfect for the promotion of your business online.
Product Sorting
WooCommerce can sort products by a variety of criteria and this is particularly useful for users of WooCommerce who have products that come in multiple variations. If your store will have so many different products and each of their attributes needs to be organized. That's where the advanced product sorting tool comes in.
You can categorize products into different groups via the "Categories and Tags" admin screen. You can also add new categories if you want. Since the tool is open-source it is especially useful for websites that deal with a large number of products and thus product sorting and filters can be particularly useful for them.
Thrivecart Vs WooCommerce Customer testimonials
Thrivecart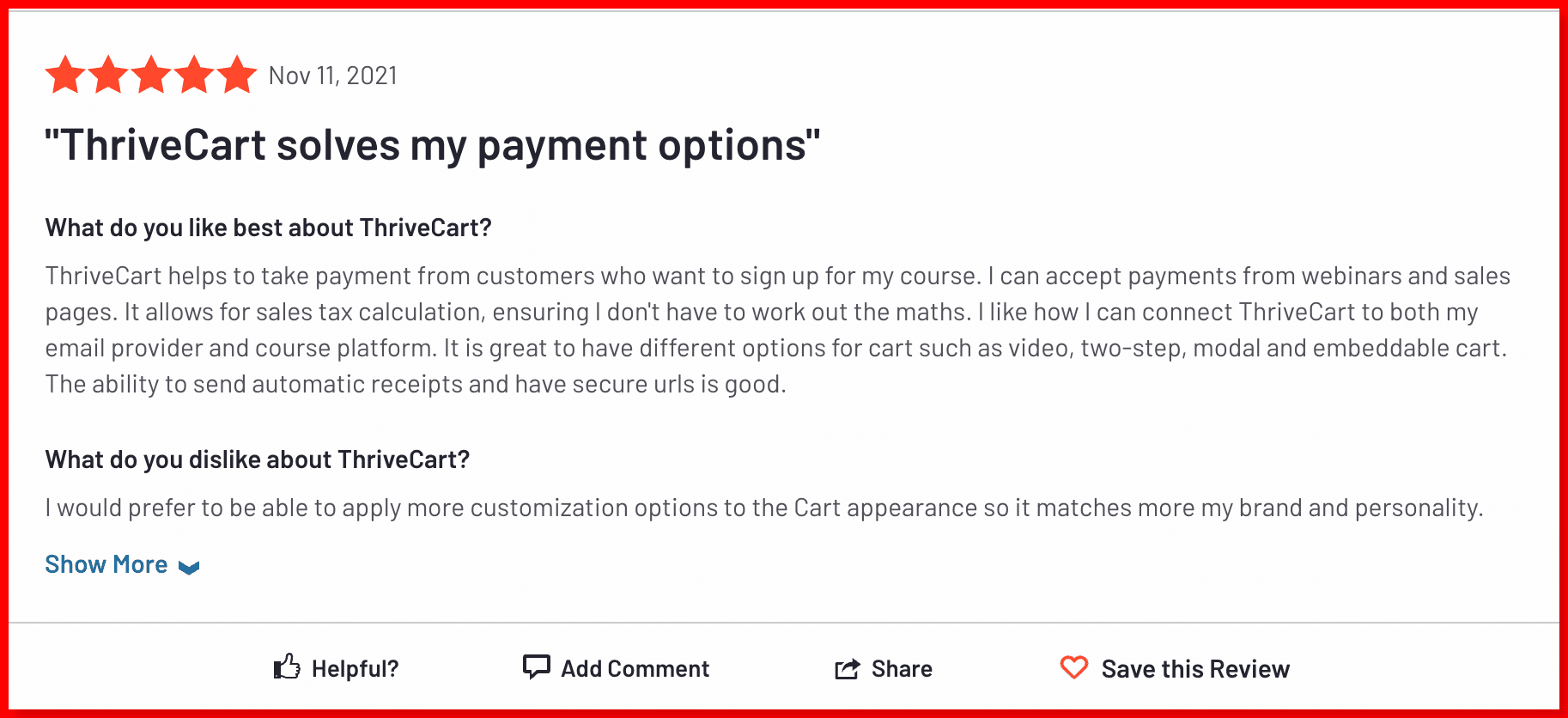 "Fantastic method for generating consistent income"

When it comes to standalone shopping cart platforms, ThriveCart is the simplest to implement. Within minutes, you can have a fully operational shopping cart for subscription products, complete with payment integrations, landing pages, and crucial features like upsells and bump offers.
Add cutting-edge capabilities to your shopping cart today.

Simple to use, and neatly structured. The program walks you through each procedure until you've completed them all. Once you've completed the initial setup of a few products, you'll have a solid idea of the software's capabilities.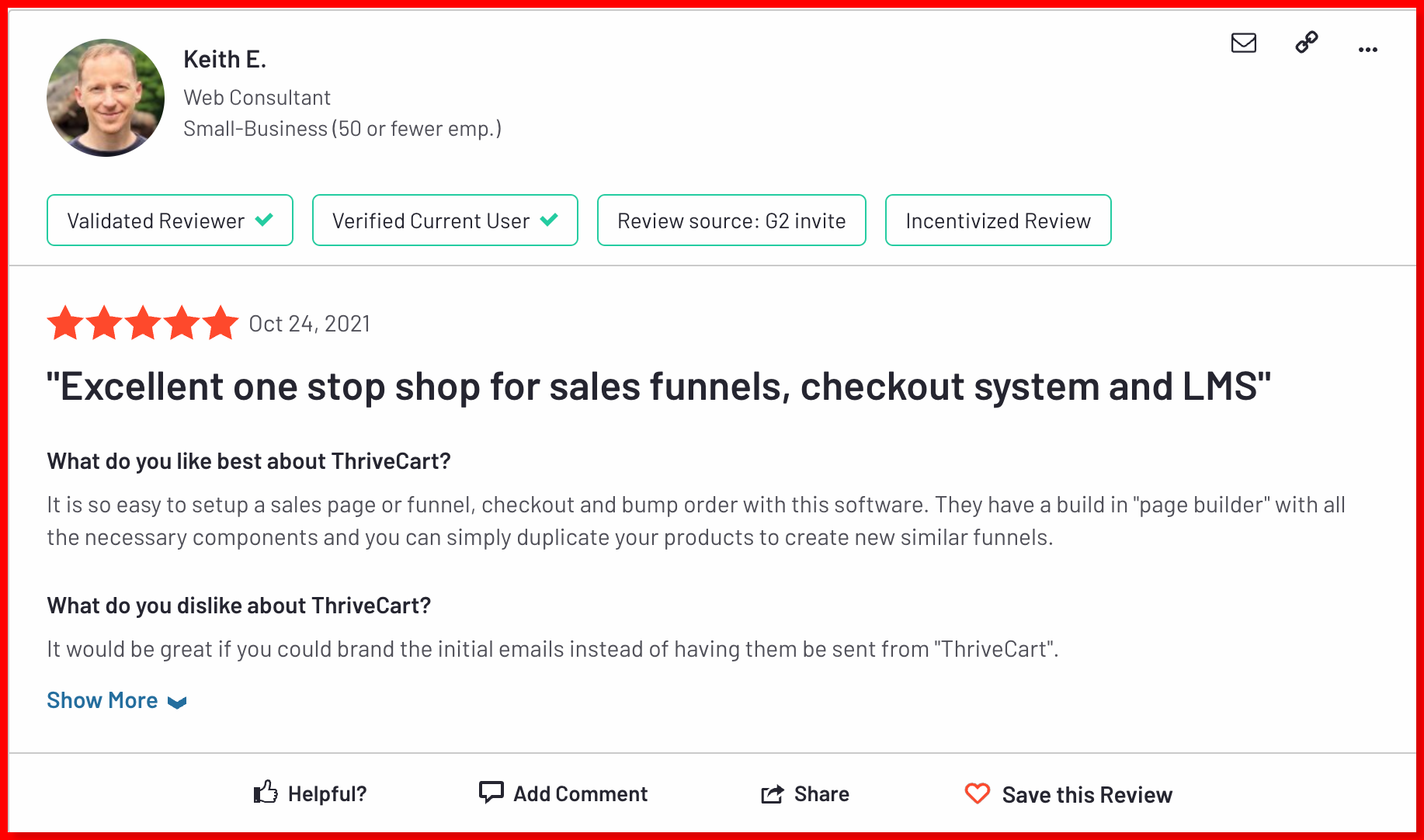 Source: g2
Woocommerce
"Woocommerce is the only plug-and-play plugin you need to make a full-fledged e-commerce website."

The ease of adding products and attributes, as well as all the built-in features for e-commerce. The best thing about it is that even if something isn't already built in, there are plugins that can help. This makes a developer's job much easier.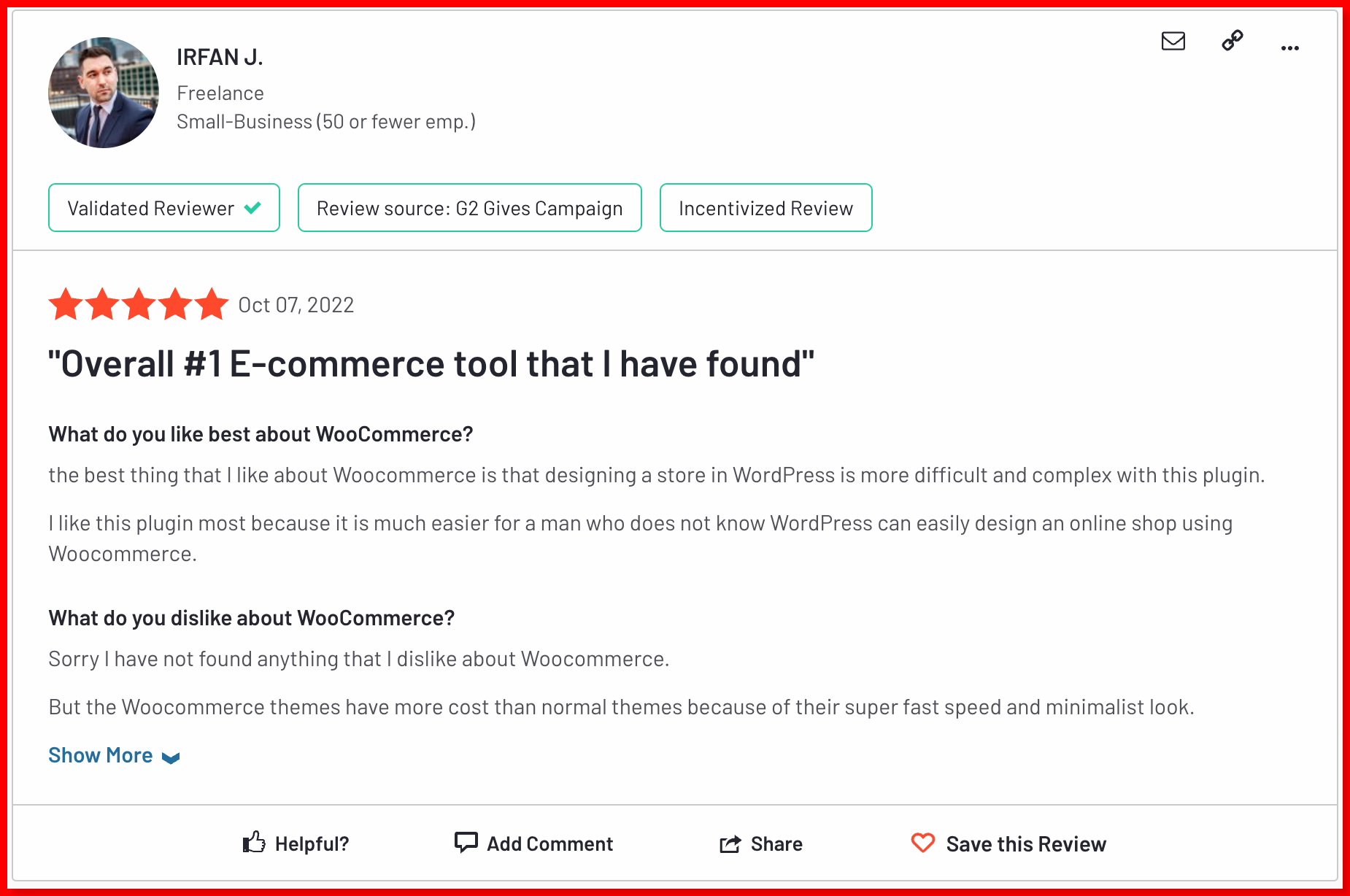 Source: g2
"One of the best e-commerce plugins for WordPress"

If you want to make an E-Commerce site with WordPress, WooCommerce is the best plugin you can use. It is very simple to set up and run. The process of setting it up is very easy. The instructions are easy to read and understand. We can change the code to fit our needs and add new features. Managing orders is very easy. E-commerce can have more features added to it with the help of extension plugins. We can add things like shipping, billing, marketing, and so on.
Thrivecart vs WooCommerce: Which Tool Should You Choose?
Thrivecart is a powerful, advanced, and flexible eCommerce platform that can be used by both beginners and experienced online sellers. It's ideal for creating a new online shop or migrating your existing website to an online store. It's best for people who deal not only with online but with physical products.
Even digital content creators can use it. Also, if you are interested in affiliate marketing it is the best option you have got. It comes with all advanced features in-built as a one-stop solution for all your problems.
However, if you are looking for a free tool for a website that handles an unlimited number of products with basic functionality then WooCommerce may appeal to you.
Either way, it depends on your needs and which tool you prefer for your online business. I hope this comprehensive Thrivecart vs WooCommerce comparison will help you decide what's best for you and make the most out of them.
Until next time, happy creating!
Thrivecart vs WooCommerce Social Media
ThriveCart is one of the most effective marketing cart solutions. ThriveCart uses social networking sites like Facebook, Twitter, and LinkedIn.
ThriveCart Facebook
ThriveCart will handle your Facebook codes automatically along the product funnel and provide data back to Facebook.
Customers may check out your WooCommerce site using their Facebook, Twitter, Google, or Amazon accounts with WooCommerce Social Login.
Woocommerce Facebook
This is the official Facebook for WooCommerce plugin, which allows you to link your WooCommerce website to Facebook. Woocommerce has 152,006 likes and 187,927 followers on Facebook.
Woocommerce Twitter
WooCommerce Follow-ups is a WooCommerce premium extension. Tweeting to your customers is now simple and automated. It has 14.9k tweets and 37.7k followers on Twitter. check their Twitter profile.
woocommerce Linkedin
LinkedIn Learning's WooCommerce online training courses teach you all you need to know, from the basics to the advanced. Woocommerce has 22,261 followers on Linkedin. Lick here to check woocommerce Linkedin.
We recommend ThriveCart Over WooCommerce
Thrivecart is an online shopping cart solution that allows you to construct high-converting checkout pages and accept payments directly from your website. You can Grow your income from existing traffic with the highest converting cart for marketers.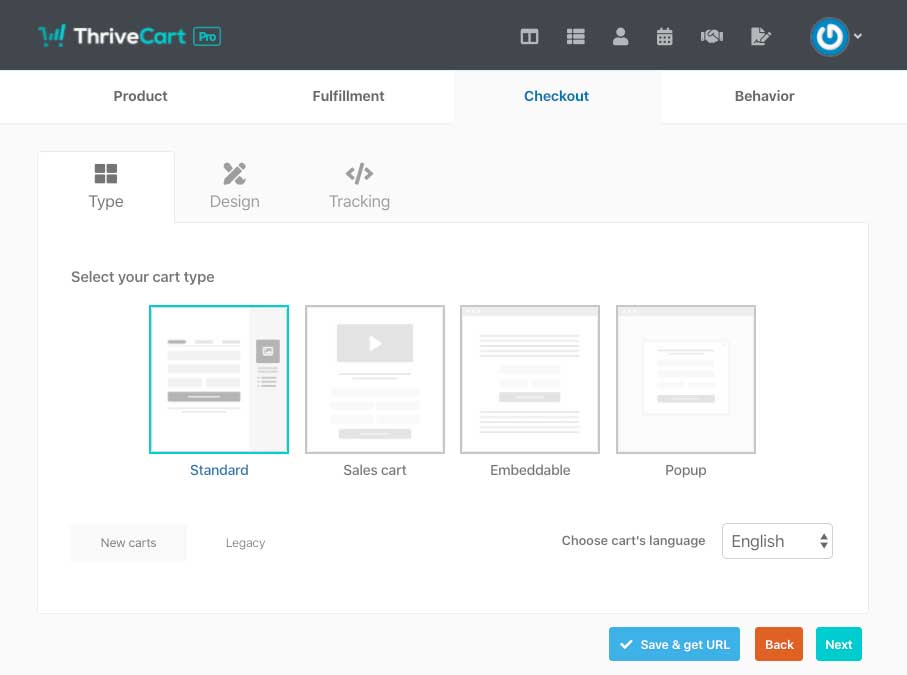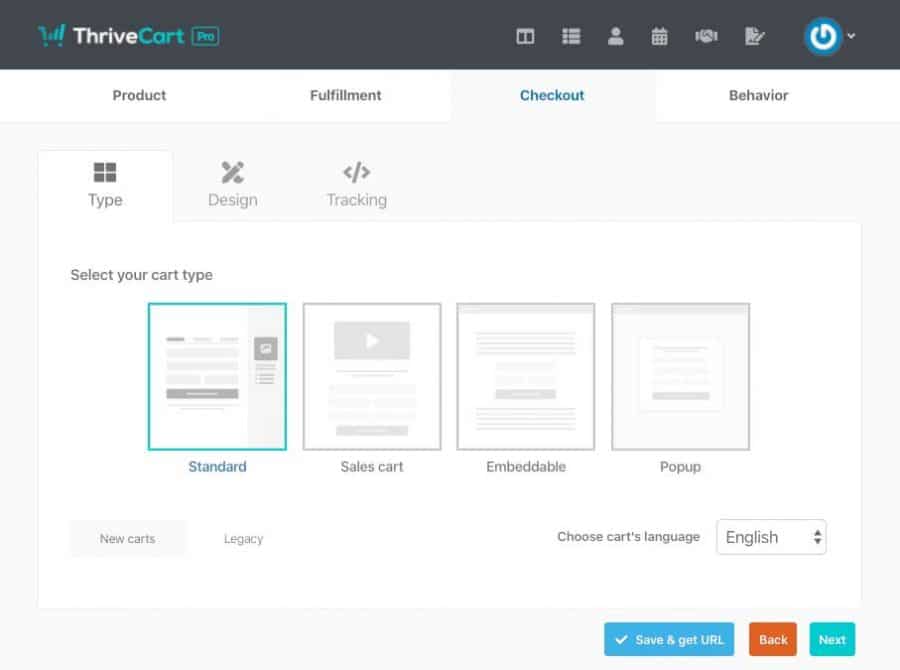 Here are other related articles:
Frequently Asked Questions (FAQs)
What is ThriveCart?
Thrivecart is a convenient solution for selling both tangible and digital products, such as digital courses and ebooks, among other things. To increase the number of purchases you make, you can not only collect leads but also build upsells and bump offers for the checkout page. In addition to this, it classifies your consumers in accordance with the membership plans they have subscribed to and offers support for subscription plans.
Can You Use Thrivecart With WooCommerce?
Yes, you can. There is an extension that you can use. You can use Zapier to integrate almost any app or tool you want with Thrivecart. Zapier allows you to connect your Thrivecart account with 2000+ tools of your choice.
How To Use Thrivecart In WordPress?
You can simply install Thrivecart and use it with WordPress. Start by downloading the Thrivecart plugin on WordPress. Then, navigate to the Plugins page and activate the plugin. After that, you will go to the Thrivecart settings page, where you will be able to start adding products and setting up your website. After adding products, you can start designing your website. To design a page, one can use the visual editor of Thrivecart.
Is Thrivecart Better Than WooCommerce?
It's a common question that everyone asks. However, there's no straight answer for everyone. It depends on what you're planning to use it for. If you are looking for a way to start an online business doing e-commerce, then WooCommerce is a good fit. It's free to use but Thrivecart is a bit more expensive, if you are looking to run a business with an online store, advanced product selling, and affiliate management, then it's a better option.
Is WooCommerce Free?
The WooCommerce platform is free and open-source, meaning that anyone can download it to use on a WordPress website. However, if you use any 3rd party plug-ins with WooCommerce then they will have additional subscription charges.
How can I create a multi-lingual store with WooCommerce?
You will require a plugin such as WPML that translates your shop's products and content. However, keep in mind that merely providing a translation does not, in most cases, satisfy the legal obligations that exist in other countries.
how do I get a refund from thriveCart?
The first step is to go to your transactions area and find the transaction you want to refund. Once you've found the transaction you want to refund, click the refund button. You'll be presented with a modal window in which you can select the type of refund you want to handle.
What can you do with thriveCart?
Thrivecart is a useful platform for selling both physical and digital goods, such as ebooks and digital courses. To increase your sales, you can collect leads as well as develop checkout page upsells and bump offers. It also supports subscription plans and classifies your consumers according to their membership options.
Does Thrivecart Work With WooCommerce?
Thrivecart works great with WooCommerce. Here's the best way to integrate both plugins. First, install Thrivecart on your WordPress website. After Thrivecart is installed, enable the WooCommerce integration in Thrivecart's settings. From there, head over to WooCommerce's settings and click "Google Analytics Tracking" and insert the Thrivecart Tracking code in the appropriate area. These are all the steps needed to get Thrivecart and WooCommerce working together.
Who Owns ThriveCart?
ThriveCart is a shopping cart software company that was founded in 2016 and is owned by Josh Bartlett. He started the web technology company Webactix all by himself.
Is ThriveCart a Payment Processor?
The user is able to link several accounts for each payment processor when using ThriveCart. This gives you the ability to have distinct items within your account that each uses a distinct account for the processing of payments. You need to have at least one of the aforementioned payment processors connected to your account in order to accept payments from your clients.
What payment fees does WooCommerce charge?
None. However, in order to accept payments through credit cards, you will need to use a third-party provider such as Authorize.net or PayPal, both of which could subject you to additional payment fees.
Is WooCommerce Different From WordPress?
Yes. WooCommerce is a plug-in that only works with WordPress sites. It gives you a fully functional storefront that you can access from your WordPress site.
How Do I Purchase on WooCommerce.com?
To get started with the integration procedure, it is not necessary for you to first acquire WooCommerce. You may link it to your WordPress website by going to the main homepage and selecting "Start a New Store." After that, you will need to follow the steps that appear on the screen.
What is the use of WooCommerce?
It gives you the ability to convert a WordPress website into an online store. Your WordPress site's functionality may be used to its maximum potential with WooCommerce installed. It indicates that you are able to establish an online store powered by WordPress that includes items, a shopping cart, and several checkout methods.
What is the difference between WordPress and WooCommerce?
WooCommerce is an e-commerce platform that was developed on top of WordPress and hence shares all of that platform's capabilities. But there are significant distinctions between the two: WooCommerce is a plug-in for the content management system WordPress. WordPress is a content management system (CMS) used for websites and blogs, and it may be combined with Woo Commerce to function as an e-commerce platform.
Does Thrivecart host courses?
Thrivecart Now Comes With Its Own Built-In Course Hosting! because you are no longer reliant on a third party to provide a home for the content of your courses. Additionally, you will not be required to pay for the costly zaps that were previously required between apps. Your Thrivecart account now has all you need to know about it!
Can you send invoices with ThriveCart?
The consumer will then receive an email immediately. You may resend initial invoices or rebill invoices (if they are not already specified to be issued in the product settings). Clicking the View invoice button within the modal box will display the customer's invoice.