I have compiled a list of the best 7 websites to learn programming online here in this article. This guide will undoubtedly be of support to you that you are seeking.
Though programming may seem intimidating at first, once you put in some time practising, you will grow to enjoy it. Having an algorithmic mindset is a competitive advantage, and you can build it by educating yourself to code.
There are a variety of resources available online that provide instruction in coding. We're on the lookout for the most user-friendly, accessible online leaning platforms for learning to code.
In addition, after you have a foundational understanding of programming, I hope you'll use these resources to investigate the many programming languages and careers available to you.
List of Top 7 Websites To Learn Programming Online
While it's true that money can buy you better results in the world of programming and coding, this post will examine the top ten free resources available on the web that will help you reach your full potential.
Learning to code or learn a new programming language is best done using the abundance of freely available resources online.
You can use this information to better assess your preferences and potential outcomes. Without further ado, let's dig into the top places to learn how to code online for free.
Here is listed of 7 Websites to learn to program online:
1. GeeksforGeeks
GeekforGeeks is one of the top sites for free programming language and coding content. It has well-written, well-thought-out, and well-explained computer science and programming articles, quizzes, and more to help users improve their coding skills.
Geek For Geeks is great since they always provide useful content on the themes and concepts you want. Searching for a programming topic yields updated, high-quality posts with codes.
C, C++, Java, Python, and other programming languages support these codes. . It also covers most developer essentials for beginners.
2. DataCamp
The website DataCamp is an excellent resource for learning all of the necessary programming languages and tools for data analysis.
This is an excellent place to begin if you are interested in pursuing a career in data science or want to make the transition to working in a field related to data science.
In addition to learning how to code, you will become proficient in the associated data analytics technologies. You won't be charged anything to use Datacamp after you get started.
3. Puralsight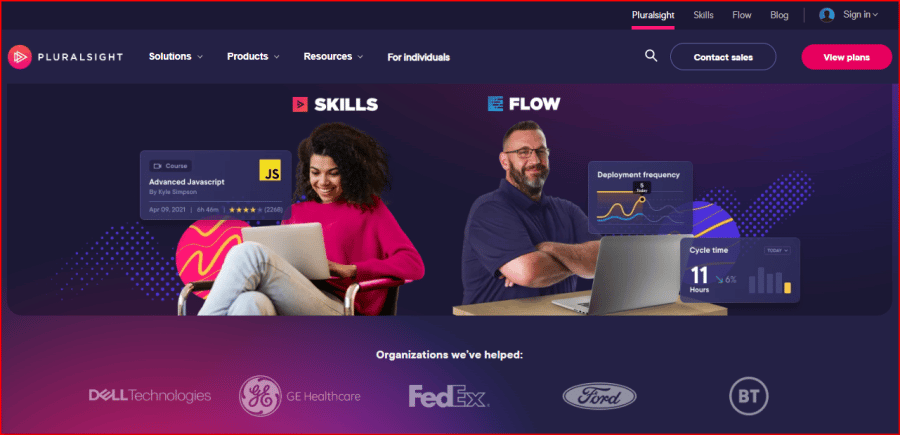 The Pluralsight Skills platform is well regarded as a premier destination for IT training and certification. Pluralsight focuses on teaching students programming, IT certifications, coding frameworks, tools, DevOps, and automation.
Screencasts on a cutting-edge software for enhancing developer efficiency are also made available. Vagrant, Chef, Docker, etc. are just a few examples. Not only can you learn to code, but you can also study the various tools at your disposal in the Dev environment.
The free 5-week-long technology courses are my favourite feature of Pluralsight. There are instances when you can use the whole platform at no cost. Plus, if you're a big shot in the tech industry, you can use the whole platform for free for a year.
Pluralsight offers massive discounts to its users, where you can get significant Pluralsight coupon code on your desired coding package.
4. youtube
Visuals and photographs, especially in the form of films, are a great method to explore your thoughts and learn more, and while the other resources mentioned in this post largely provide theoretical articles and practical advice, it is always a good idea to learn more through visuals and images.
YouTube is one such site that offers a plethora of free programming and coding content that can help viewers learn and intuitively code in tandem with the video's playtime.
YouTube channels like Sentdex and Corey Schafer for learning specialised advanced programming tutorials come highly recommended by me as some of the best available.
We will go into greater detail about this topic in a subsequent article, where we will provide a list of the finest YouTube channels for learning programming content and explain why you should subscribe to them.
5. Codeacademy
There are no costs associated with using Codecademy. When it comes to learning computer programming online, Code Academy is one of the greatest resources available.
It provides dozens of classes in widely used programming languages such as Python, Ruby, HTML/CSS, and JavaScript.
The wide library of information on programming that can be found on Codeacademy includes articles, tutorials, and sample code, among other things.
Codecademy also provides its users with a forum in which they may discuss various topics, ask questions, and share ideas.
6. Udemy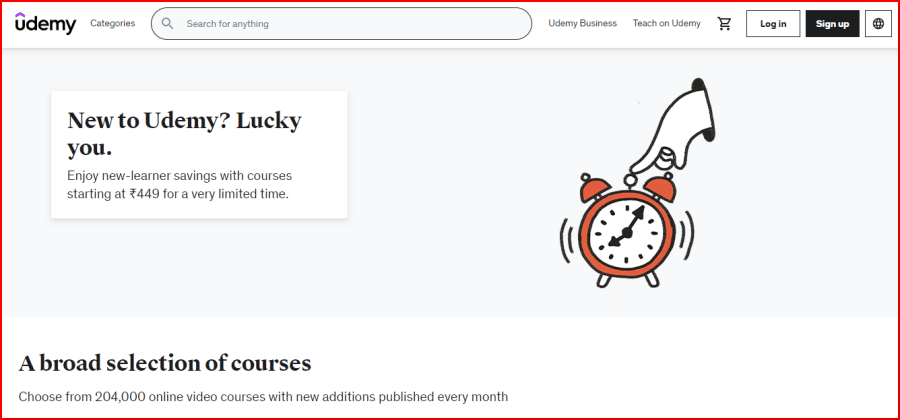 Udemy is one of the best places to find online courses, and it's the one of the best for people who want to learn. Udemy is the largest online course provider, with more than 80,000 courses, 24 million students, and 35,000 teachers.
You can choose courses based on the category, the popularity of the instructor, ratings and reviews from users, and author profiles.
There are many coding courses taught by top teachers who teach you how to code by having you build real-world apps. There are a lot of free Udemy courses that teach you how to programme.
There is no one subscription that gives you access to all of the courses in the catalogue. You have to sign up for each of the required courses separately. But if you have access to Udemy business, you can take any of the 16,000+ courses that are available.
7. W3Schools
W3Schools is a training platform for learning web technologies online. W3Schools has some of the top online programming tutorials and code block experiments. .
HTML, CSS, JavaScript, JSON, PHP, Python, AngularJS, React.js, SQL, Bootstrap, Sass, Node.js, jQuery, XQuery, AJAX, XML, Raspberry Pi, C++, C#, and Java lessons and references.
W3Schools offers free developer resources. It provides documentation-style information and valuable interactive code blocks that you can explore by clicking "try it yourself."
Conclusion
As a whole, this blog contains references to websites to learn programming online. Your personal preference is the only factor in selecting a website. You need to commit to a study plan and put in the time to practise coding regardless of the platform you choose.
The days of old when you could only learn one programming language by paying thousands of dollars for a single semester of classes. However, nowadays there are many excellent online instructors available to help you learn how to code in a variety of languages.
These courses range in price from free to hundreds of dollars; however, many are offered at no cost, and students may be eligible to have their tuition completely covered by various scholarship offerings.
Frequently Asked Questions
What is Computer Programming?
Programming is the process of revealing a machine how to run a programme by giving it a set of instructions. Programmers spend their whole careers learning different programming languages and tools so they can make computer programmes that work well.
How Much Time Does It Take to Learn How to Code?
Learning to code typically takes between three and six months of dedicated time. However, the time it takes to learn a language also relies on the difficulty of the language itself, how in-depth the material is, and how quickly you learn.
Does Codeacademy offers free coding classes?
Yes, The online learning platform Codecademy provides free coding classes in a variety of programming languages such as Python, Java, JavaScript, Ruby, SQL, C++, and HTML.