Bloggervoice publishes real reviews to help you find the best tools for your small business. We've created guides and reviews to help you take your business to the next level.
Hello, my name is James Brown and I am a content writer, website designer, sales funnel specialist, and digital marketing expert in various capacities. with more than twenty years of professional experience With my efficient SEO knowledge, I've assisted various businesses in creating high-quality content after conducting keyword research and optimizing it to rank well in search engine results pages (SERPs). Follow our blog to get latest in formation related to SEO, Blogging, Make Money Online, Amazon FBA, Website Designing, Hosting, VPN, Proxies.
Gavin is a successful growth marketer with considerable experience in business and startup consulting, as well as online business development and Amazon marketplace operations, Gavin is a great asset to any company. A distinct and broad experience, he has held executive management positions at industry-leading firms ranging from start-ups to Fortune 100 companies.
Liliana is a Digital Marketing Executive, and working for bloggervoice for more than 3 years .The hope that small enterprises and entrepreneurs provide for a better future is something Liliana believes in strongly. A digital marketer with twenty years of expertise, she recently sold her first online business, which was founded in 2007. She now works as a marketing consultant, advising small businesses and startups on how to increase traffic, conversion, and customer retention through various marketing channels. SEO, sponsored search, affiliate marketing, email marketing, social media marketing, and storytelling are some of the methods her employs to do this. Liliana enjoys taking sluggish businesses on transformational journeys that result in them becoming successful organizations with a sense of purpose and direction. She's ready to meet you where you are and take you to where you want to go in as little time as possible. Her superpower is the ability to translate grandiose ideals into concrete processes with measurable objectives and tasks that can be completed. In her leisure time, she enjoys writing, tinkering, coding, and constructing things. She's a practicing stoic who lives in New York and has aspirations to acquire a piece of land in Wyoming someday. She aspires to resume skiing, going to the gym, and engaging in social activities.
Evan's relationship with technology used to be rocky. Computers and phones would shut down when they saw her coming. The concept of creating a website seemed absurd. That didn't stop him – one blog later, he was bitten. With Website Builder Expert, she could merge her actual passion for writing with her newfound interest in technology. She hasn't looked back since, with articles appearing on Bitnews Today, Usability Geek, and the Shopify Partners blog. In the last few years, Evan has produced hundreds of articles on topics such as website builders and ecommerce! She writes beginner-friendly instructions and reviews to help individuals find the right platform for their needs. Evan generally writes with the Harry Potter soundtrack booming through her ears, both at work and at home. She enjoys swimming, reading, and walking when not writing. Phones may never be secure around her, but Evan knows how to get you online. Read one of her essays and let her know what you think!
Hey! I'm Katherine is a Sales Funnel Expert and Copywriting Expert who has worked with hundreds of CEOs, consultants, mentors, and entrepreneurs to implement automated marketing solutions and copywriting that significantly increases profits and eliminates time-consuming sales processes. She has a bachelor's degree in marketing from the University of Arizona Specifically, I do so by utilizing strong, quirky messaging as well as a completely automated sales funnel that perfectly represents your brand and guides customers through the purchasing process, thus assisting you in increasing your Client Acquisition as well as Average Order Value.
As a tech writer and VPN Expert, Alyssa brings more than ten years of experience in digital marketing and automation to the table. Alyssa has written hundreds of articles and lessons for many websites over the years, covering themes such as cybersecurity, VPN, Proxy, web development, and biotechnology.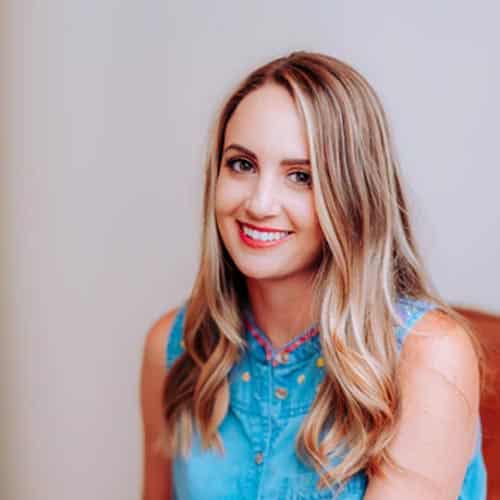 Bradley holds a B.A. in English from the California Institute of Technology and a Master's in Special Education from the State University of New York at Plattsburgh. It is his professional experience as both a college admissions consultant and as a high school English teacher that is most noteworthy. He has also written extensively on themes such as online courses, educational technology and the college selection process.