If you're on the hunt for the finest WordPress slider plugin for your website, chances are you've come across Slider Revolution. This highly popular slider plugin not only comes bundled with almost every theme on ThemeForest, but it has also gained immense popularity on its own.
With over a staggering 366,000 purchases, Slider Revolution is undoubtedly the best-selling slider plugin on Envato's CodeCanyon marketplace.
More significantly, it has managed to maintain an impressive rating of 4.7 stars out of 5 based on more than 9,300 user reviews.
However, can we trust the collective opinion? In this comprehensive review of Slider Revolution, I will examine the plugin firsthand to help you make an informed decision.
I will provide a detailed demonstration of how it functions and discuss its strengths as well as its weaknesses.
What Is Slider Revolution
Slider Revolution made its debut in 2012 and was developed by ThemePunch, a team of skilled web enthusiasts. Since then, it has undergone continuous enhancements and is currently empowering over 7 million websites worldwide.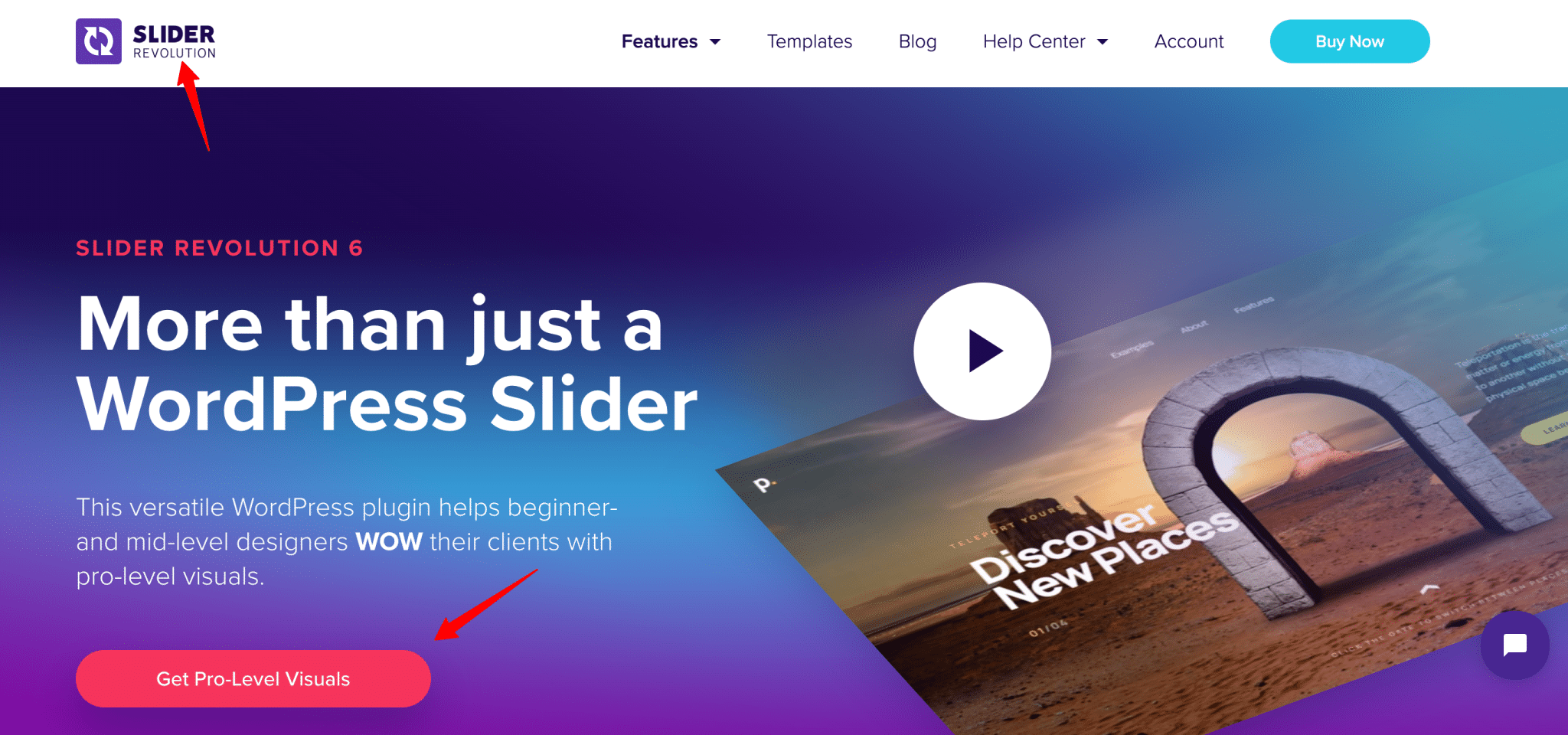 Presently, Slider Revolution comes packed with 250+ slider templates, 25+ free addons, and a robust visual editor, enabling you to create stunning presentations on your WordPress site.
As one of the most sought-after slider plugins on the CodeCanyon marketplace, Slider Revolution has garnered an impressive 85% of 5-star ratings.
Why Choose Slider Revolution?
If basic image sliders fall short and you require a more advanced solution, Slider Revolution is the plugin to consider.
Slider Revolution is widely recognized as one of the top slider plugins for WordPress, trusted by over a million websites.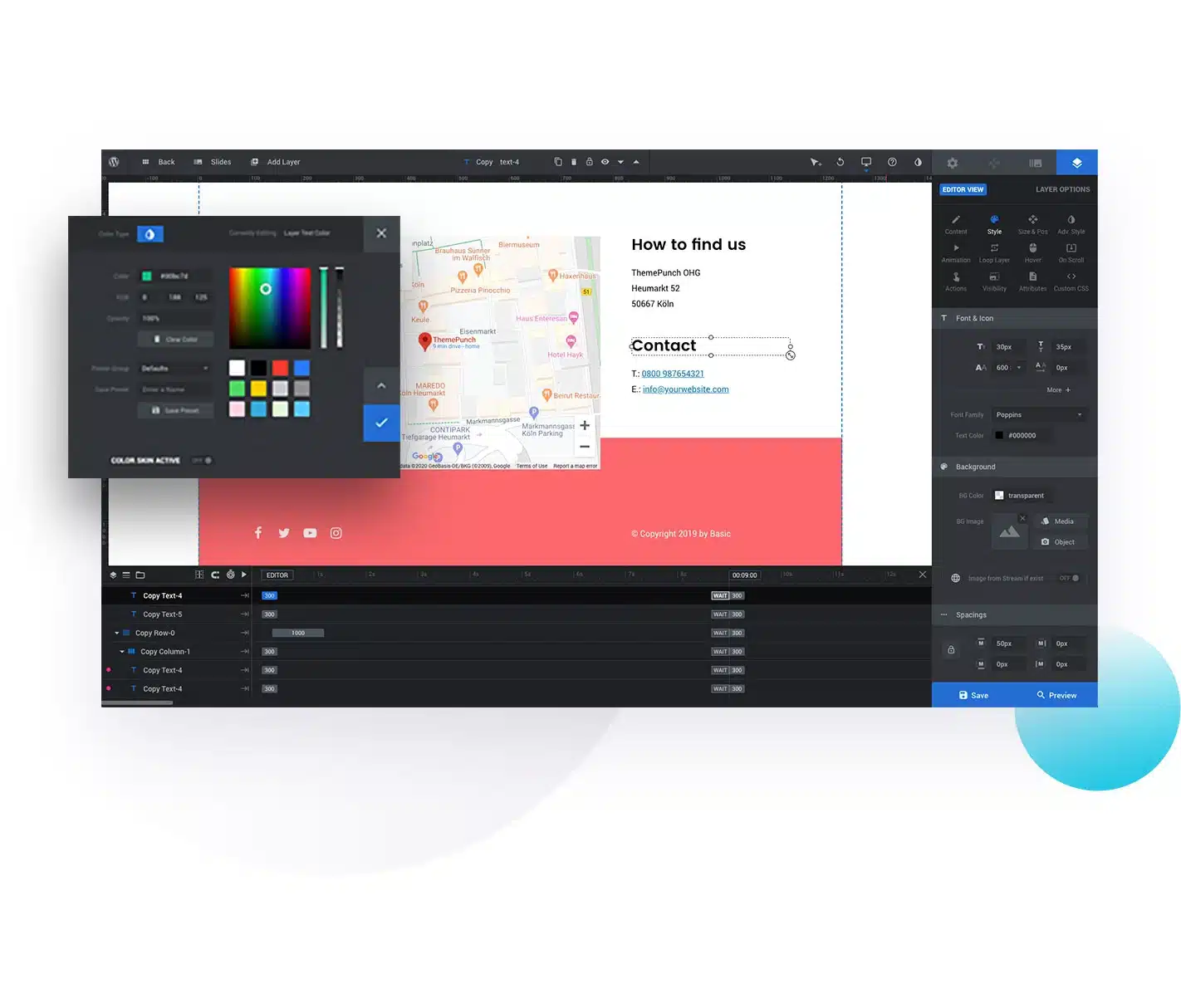 With Slider Revolution, you can effortlessly create:
Image sliders and carousels
Featured posts sliders
Social media feeds
Media Galleries
Hero blocks and front pages
And much more
The plugin incorporates a powerful visual editor equipped with a plethora of features and settings, granting you complete control over every aspect of your sliders.
how to Set Up Your First Slider In Slider Revolution
Setting up your first slider in Slider Revolution is a straightforward process. Here's a step-by-step guide to help you get started:
Install and Activate the Plugin: Begin by installing the Slider Revolution plugin on your WordPress site. You can do this by navigating to the "Plugins" section in your WordPress dashboard, clicking on "Add New," and then searching for "Slider Revolution." Once you find it, click on "Install Now" and then "Activate" to activate the plugin.
Access the Slider Revolution Dashboard: After activating the plugin, you'll see a new option called "Slider Revolution" in your WordPress dashboard. Click on it to access the Slider Revolution dashboard.
Create a New Slider: In the Slider Revolution dashboard, click on the green "Create New Slider" button. You'll be prompted to choose a template, but for your first slider, select the "Blank Module" option.
Configure the Slider Settings: Give your slider a name and set the dimensions for the slider, such as width and height. You can also define additional settings like navigation, autoplay, and slide duration according to your preferences.
Add Slides: To add slides to your slider, click on the "Add Layer" button. Here, you can choose from various content types, including images, videos, text, buttons, and more. You can add multiple layers to create engaging and dynamic slides.
Customize Slide Content: Once you've added a layer, you can customize its content by editing the text, adjusting the formatting, adding animations, and applying various effects. The Slider Revolution visual editor provides a wide range of options to create visually appealing slides.
Preview and Publish: After customizing your slides, click on the "Preview" button to see how your slider will appear on your website. If you're satisfied with the result, click on the "Save" button to save your changes. You can then use the provided shortcode or widget to display the slider on your desired web pages.
That's it! You have successfully set up your first slider in Slider Revolution. You can always go back to the Slider Revolution dashboard to make further edits and enhancements to your slider as needed.
Slider Revolution Review: Pros and Cons
Pros:
Feature-Rich: Slider Revolution offers a vast array of features and settings, allowing you to create highly customizable and visually stunning sliders for your WordPress website. It provides a powerful visual editor with an extensive collection of content types, animations, and effects.
Wide Range of Templates: The plugin comes bundled with a library of over 250 slider templates, making it easy to kickstart your slider creation process. These templates cover various industries and styles, saving you time and effort in designing sliders from scratch.
Responsive and Mobile-Friendly: Slider Revolution ensures that your sliders look great and function properly across different devices and screen sizes. It offers responsive design options, allowing you to create sliders that adapt to different resolutions and maintain optimal user experience on mobile devices.
Extensive Media Support: The plugin supports various media types, including images, videos, social media feeds, and more. This versatility enables you to create engaging slideshows, carousels, galleries, and even hero sections with diverse multimedia content.
Active Community and Support: Slider Revolution has a large and active user community, providing access to user forums, tutorials, and documentation. The developers regularly release updates and improvements, ensuring ongoing support and compatibility with the latest versions of WordPress.
Cons:
Steep Learning Curve: Due to its extensive feature set, Slider Revolution has a learning curve, especially for beginners. The numerous options and settings may require some time and experimentation to fully grasp and utilize effectively.
Resource-Intensive: The plugin's rich features and animations can sometimes impact the loading time of your website, especially if not optimized properly. It is essential to optimize and compress your media files and configure the plugin settings appropriately to maintain optimal performance.
Overall, Slider Revolution is a powerful and popular slider plugin for WordPress, offering extensive customization options and impressive design capabilities. Despite a learning curve and potential performance considerations, it remains a top choice for creating dynamic and visually appealing sliders on your website.
Slider Revolution Pricing
Slider Revolution Pricing The regular license for Slider Revolution is available for €35 per year, allowing installation on a single site.
For additional site licenses, pricing starts at €89 for 3 websites and increases based on the desired number of licenses. A package of 100 site licenses costs €1,999 per year, while custom quotes are available for higher quantities.
One-time licenses are also available, ranging from €87 to €5,333, depending on the number of sites you wish to use the plugin on.
Our Verdict
Should You Purchase Slider Revolution? Slider Revolution is an excellent choice for users seeking a comprehensive premium slider plugin within a budget.
With Slider Revolution, you receive a comprehensive set of features without the need for additional add-ons. However, this may result in an interface with an abundance of options, potentially overwhelming some users. There is a moderate learning curve involved in creating sliders with Slider Revolution.
The plugin has been consistently maintained and updated since 2012. If you are in search of a reliable WordPress slider plugin, Slider Revolution is definitely worth a try.