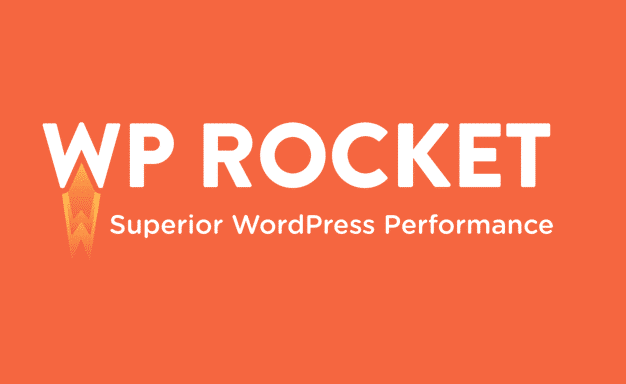 The best caching plugin ever to optimize the speeding performance of your WP site or blog. WP Rocket™ is constantly recommended as the most powerful caching plugin by WP experts.
WP Rocket Price For Single Website- $49. 1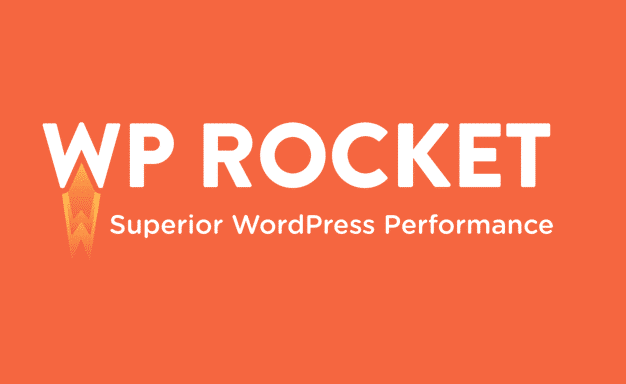 The best caching plugin ever to optimize the speeding performance of your WP site or blog. WP Rocket™ is constantly recommended as the most powerful caching plugin by WP experts.
WP Rocket Price For Single Website- $49. 1
Are you looking for the most dynamic and ultimate plugin of WordPress to boost your website speed? Then go with WP Rocket, it is the best caching plugin at a reasonable price. The plans enclosed in this cache plugin contain ample features that will boost the website. Now, let's see WP Rocket Review and we have covered everything about WP Rocket features, pricing plans, and more.
If you are a blogger or running a web business, then you must be familiar with the caches, it is a reservoir that stores the memory of your visited sites and in the future, it lets you open those websites in a faster manner.
WP Rocket is a cache plugin that does the same job which is mentioned above and this process reduces the website loading time and enables the users to reach quickly on your website.
Due to the same, more traffic will be diverted to your website and also there is a high possibility that the ranking of your website on Google SERP will be higher.
WP Rocket Review: The Best WordPress Plugin In 2021
About WP Rocket
WP Rocket is one of the best caching and performance optimization plugins for WordPress websites. You can install it in less than 3 minutes and the default configuration of the WP Rocket plugin will boost your loading speed in no time.
WP Rocket plugin already boosted +1,486,000 WordPress websites by optimizing their
Page Caching
Cache Preloading
Browser Caching
GZIP Compression
eCommerce Optimization
Excellent Compatibility
WP Rocket Plans- Time to skyrocket your website
WP Rocket is an ultimate WordPress Cache Plugin that comes in 3 forms and each one differs from the others based on features and prices. Now let's sequentially see them all so that it will be helpful for you to select the right one as per your need. your text here
Single Plan- Supports only 1 website
In this plan, you will get control over one WordPress website which means, you can boost the speed of 1 website using the cache plugin of WP Rocket. Moreover, you will also get 1 year of customer support that will help you to solve the glitches.
The plan starts at $49/year and the most important feature is the availability of updates. This simply means you will receive an update of WP Rocket for a year.
A Plus Plan- Good for 3 websites
If you are handling 3 websites then this is an ideal plan for you and the cost of this plan is $99/year. In this plan, you can easily manage a maximum of 3 websites and can enhance their speed. Apart from the basic features, you will also get customer support to resolve your queries in no time.
The License Plan- Perfect for Agencies
If you are running an agency or working on multiple websites, then the license plan is a good choice. Here, you can use the WP Rocket features for unlimited websites, and also you will get an update of 1 year just at $249/year.
You no need to know any technical stuffs to use WP Rocket, it comes with 80% pre optimised settings to boost your site when you install the plugin.
A Quick Guide to Download & Install WP Rocket Plugin
Are you confused on how to install WP Rocket Plugin without encountering any wordpress errors then follow these simple steps to properly install and use WP Rocket Plugin on your WordPress website.
1. Goto their official download page.
2. Select your desired plan and make the payment at checkout page.
3. After completing the payment click on Download WP Rocket button to download your plugin.
4. Once you have successfully downloaded the WP Rocket plugin, its time to install it on your WordPress website
5. Goto your WordPress dashboard and click on Plugins > Add New
6. Click on Upload Plugin and then select the WP Rocket plugin that you have downloaded.
7. Click on Install and Activate.
After successfully installation, the plugin will boost your site speed with its default configuration
However you can explore all the optimization options that WP Rocket offers and take your website speed to next level. Below are the detailed explanation of Optimizing Features of WP Rocket.
WP Rocket Dashboard – Everything you need to know
Before jumping into the amazing features of WP Rocket Cache Plugin, lets see how it looks like when Install it for the first time.
From the above image you can see that it has tons of features ready to boost you website performance, all you have to do it few click and you are good to go. Now lets look at each features that WP Rocket Cache Plugin offers.
Cache (Creates webpage cache)
File Optimization (Compress & Combine HTML, CSS & JS files)
Media (Converts WebP formats and enables Lazyload)
Preload (It preloads cache of your web pages)
Advanced Rules (Define cache rules)
Database Optimizer (Optimises your database)
CDN (1 click to setup CDN)
Features of WP Rocket Explained
WP Rocket comes with options that provide an instant boost to your website, lets see how.
Page Cache
Caching makes your website load really fast. It creates cache file of static resources on your server to serve your content really quick to the users. It boost your SEO, traffic and increases conversion rates.
Preloading
WP Rocket plugin automatically creates preloads of your web pages to show your content instantly to the visitors.
Browser Caching
It stores the most frequently accessed files like JS, CSS, images in the memory of users device. Browser Caching works on both desktop as well as mobile.
File Optimization
The loading time of a website depends on several factors and one such is the HTTP requests. Here, in WP Rocket, you will get control to manage HTML, CSS, and JavaScript and this will help you to reduce the HTTP request. Once this task is done, then your website will be super fast.
Moreover, in WP Rocket, you will get the Database Management feature, and using the same, you can monitor your database and can also wipe the unnecessary files, such as trash, post-revision, comments, and many more.
GZIP Compression
It compreses the web pages of your website to server your content faster to the visitors. The browser decompreses the compressed version of the files and then shows it to the visitors, which improves the performance score of your site.
Media Optimization
Images makes readers to stick to your content because it gives more visual impact than text. Optimizing these images by enabling lazyload and Serve WebP images will reduce the load time of your webpage.
eCommerce Optimization
WP Rocket excludes sensitive pages like cart and checkout page from the cache. It makes your eCommerce site fast without disturbing the purchasing process.
Database Optimization
With is option you can look into your database files and clean unnecessary files like post revisions, trash, pending or spam comments, etc. You can also automate this process by scheduling the cleanup process of your database.
Excellent Compatibility
WP Rocket is compatible with wide range of themes and plugins which makes it more user friendly. It is also compatible with most of the top WordPress hosting providers.
CDN (Content Delivery Network)
CDN is a key feature that improves your site load time across the globe. It generates a copy of your website and stores in all major servers across the globe.
So that when a visitors comes to your site then the nearest server transfers the website files to the browser.
Speed Comparison (Before and After WP Rocket)
This is the performance score of my website on GTmetrix, before i installed WP Rocket plugin.
GTmetrix Grade : C
Performance : 61%
Structure : 96%
LCP : 2.5s
TBT : 241ms
CLS : 0.02
The performance score of my website after installing WP Rocket increased dramatically. Below are the test result after installing the WP Rocket plugin.
GTmetrix Grade : A
Performance : 91%
Structure : 96%
LCP : 1.2s
TBT : 202ms
CLS : 0.02
I would say WP Rocket worked very well for my WordPress website. I have noticed the difference in load time just after installing the plugin. However tweaking some more settings in WP Rocket plugin depending on the nature of your website, your website will load at blazing speed on both mobile and desktop.
If you want to listen to the stories of people boosting their WordPress websites using WP Rocket plugin, then checkout below reviews.
Reviews of WP Rocket
What Michiel Says About WP Rocket
People Talking About WP Rocket On TrustPilot
FAQ – Related To WP Rocket Review
Q1. I am a beginner in WordPress and I just want to know, is WP Rocket beneficial for me?
WP Rocket is suitable for everyone and even a beginner can access the features of WP Rocket.
Q2. I don't have any coding skills. Can I still use this plugin?
Yes, the plugin is specially designed for beginners who have no coding skills. In just few clicks you can take your website speed to next level.
Q3. Can I use WP Rocket Plugin on WordPress.com?
No, WP Rocket Plugin is available only for self hosted WordPress sites
Bottom Line: WP Rocket Review 2021
This was all about the WP Rocket Review, features, and price plans of WP Rocket. So, if you want to boost the speed and want to optimize the database and image, then go with this cache plugin.
In all the plans, you will get the ultimate features and the same will help you to enhance your website. Moreover, the CDN feature is also available in WP Rocket which means you have more control over the URL.
In WP Rocket, you can even block the render and can also merge the multiple JavaScript or CSS files into a single file. Aren't so exciting, and even more and advanced features you will get from WP Rocket.