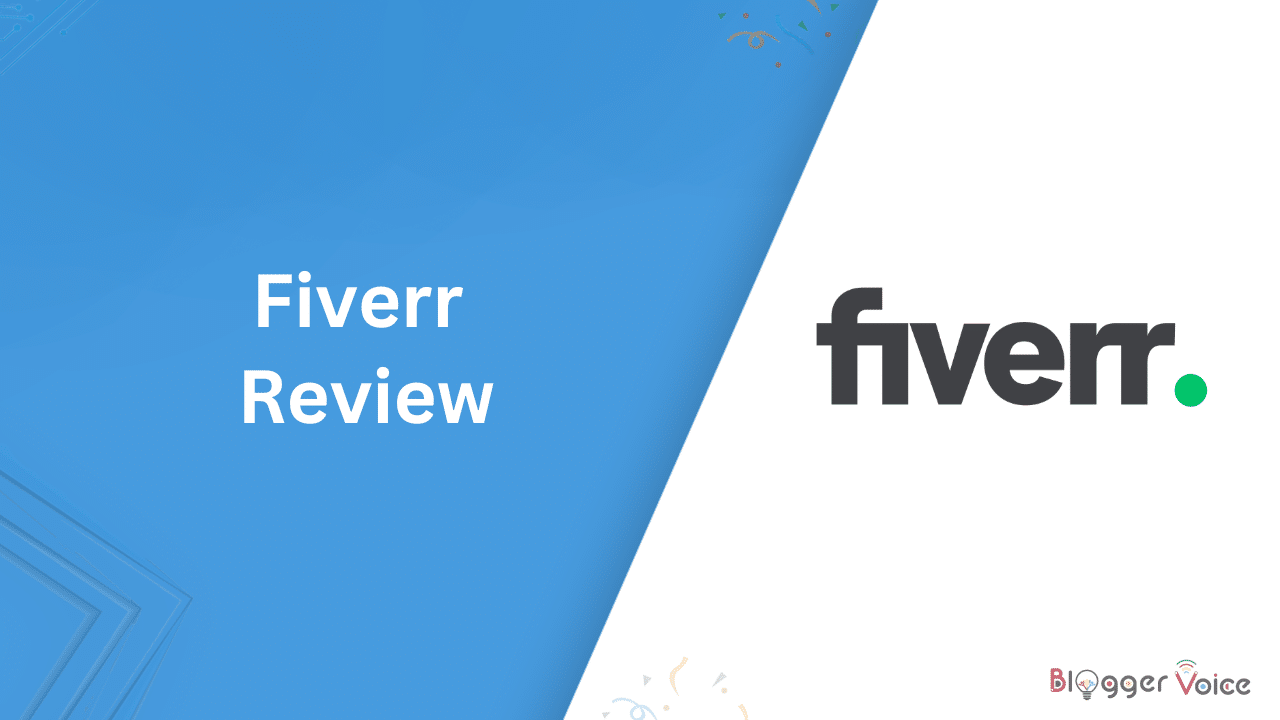 Welcome to our comprehensive guide on leveraging the power of Fiverr to skyrocket your freelancing success. In this article, we'll delve into the myriad of opportunities and advantages Fiverr offers to freelancers like you.
Whether you're a seasoned professional or just starting, Fiverr can be a game-changer for your career. We'll cover everything from setting up an outstanding profile to maximizing your earnings and standing out from the competition.
| | |
| --- | --- |
| 🏁Starting price | Fiverr gigs start at ₹398 |
| 💲Fees | 5.5% of order ($2 small order fee for orders under $50) |
| 🏆Top freelance categories | Graphic design/logo design, website design, writing, voiceover recordings, social media |
| 🔎Freelancer screening process | No ❌ |
| ⚖️Dispute resolution | Yes ✅ |
| 💬Live chat support | No ❌ |
Fiverr Overview
Fiverr is a leading online marketplace that connects businesses with talented freelancers from around the world. With a vast array of services offered, ranging from graphic design and content writing to web development and digital marketing, Fiverr caters to a diverse pool of skills and industries.
The platform has gained immense popularity due to its user-friendly interface and secure payment system, making it a go-to platform for both buyers and sellers.
Crafting an Irresistible Profile
Your Fiverr profile is the gateway to your success on the platform. It's crucial to create an engaging and professional profile that showcases your expertise and skills. Here's how to do it:
a. Choose the Right Username and Tagline
Select a username that is professional and memorable, preferably incorporating your name or field of expertise. Craft a catchy tagline that summarizes your unique selling proposition, instantly grabbing potential clients' attention.
b. Craft a Captivating Gig Description
Your gig description should be clear, concise, and enticing. Clearly outline the services you offer, your expertise, and what sets you apart from others. Use keywords strategically to improve your discoverability in search results.
c. Showcase a Portfolio of Past Work
Impress your potential clients with a visually appealing and comprehensive portfolio. Include samples of your previous work to showcase your skills and highlight your experience.
Nailing Your Gig Pricing
Determining the right pricing for your services is crucial to attracting clients and sustaining long-term success on Fiverr. Here's how to set the perfect price:
a. Research Competitors' Pricing
Conduct thorough research on other freelancers in your niche to understand the prevailing market rates. Strive to offer competitive pricing while ensuring your expertise justifies the value you deliver.
b. Offer Different Packages
Present your services in tiered packages, such as Basic, Standard, and Premium, each offering varying levels of deliverables and prices. This allows clients to choose the option that best fits their needs and budget.
c. Provide Upsells and Add-ons
Upsells and add-ons are a fantastic way to boost your earnings. Offer additional services or expedited delivery options for an extra fee to increase your revenue potential.
Mastering Communication and Customer Service
Excellent communication and top-notch customer service are the cornerstones of success on Fiverr. Here's how to provide a seamless experience for your clients:
a. Respond Promptly
Always respond to client inquiries promptly and professionally. Timely communication demonstrates your dedication and reliability as a freelancer.
b. Set Realistic Expectations
Be transparent about your delivery times and ensure you meet your deadlines consistently. Underpromise and overdeliver to leave a lasting positive impression on your clients.
c. Handle Feedback Gracefully
Not all feedback will be positive, and that's okay. Embrace constructive criticism and use it as an opportunity for growth. Respond to feedback graciously and work towards resolving any issues with your clients.
High-Quality, Pro-Verified Experts
You can use Fiverr Pro to find the best workers on Fiverr if you're willing to pay more. The Fiverr team reviews and approves Pro Verified workers based on their higher education, work experience, and quality of service. Hiring a worker who has already shown they can do a good job is very comforting, and I like that Fiverr has a reliable way to ensure high-quality results.
Should you pay more for Pro Sellers? My answer is yes. Even though it's not cheap, it's still cheaper than getting a big company or employee. You get a big quality boost because Pro Verified buyers have more experience than other workers and give you more polished, professional work. If you don't want to hire a bad seller on Fiverr, limiting your search to "pro services" is a guaranteed way to do it.
And they don't all cost thousands of dollars. By looking through a few different groups, it was easy for me to find Pro Sellers that were cheaper.
Building Trust through Reviews and Testimonials
Reviews and testimonials play a pivotal role in building trust with potential clients. Here's how to garner positive feedback:
a. Provide Exceptional Service
Deliver your services with the utmost dedication and quality to impress your clients positively. Happy clients are more likely to leave glowing reviews.
b. Request Feedback
After completing a project, politely ask your clients to leave a review. Many satisfied clients are willing to share their experiences, helping you build a strong reputation.
Promoting Your Fiverr Profile
To truly outrank other freelancers on Fiverr, you need to promote your profile beyond the platform. Here are some effective strategies:
a. Utilize Social Media
Leverage the power of social media platforms to showcase your work and redirect potential clients to your Fiverr profile. Engage with relevant communities and share valuable content to establish your expertise.
b. Start a Blog
Create a blog where you can share insights and industry-related content. This not only boosts your credibility but also attracts organic traffic to your Fiverr profile.
c. Collaborate with Influencers
Collaborating with influencers in your niche can expand your reach and attract more clients to your Fiverr gigs.
Emphasizing Your Unique Selling Proposition
To stand out from the crowd, you must identify and emphasize your unique selling proposition (USP). Here's how to do it:
Unique Services: Offer a service that is rare or not commonly found on Fiverr.
Niche Expertise: Specialize in a specific niche where you can showcase your expertise.
Outstanding Quality: Deliver exceptional quality and value to your clients consistently.
By highlighting your USP, you'll attract clients who are specifically seeking what you offer, giving you a competitive advantage.
Conclusion
In conclusion, Fiverr is a goldmine for freelancers looking to elevate their careers. By crafting an outstanding profile, offering competitive pricing, excelling in communication and customer service, and promoting your profile effectively, you can outrank other freelancers on the platform.
Remember to emphasize your unique selling proposition to attract clients who value your expertise. With determination, dedication, and a commitment to excellence, success on Fiverr is well within your reach.
Remember, success on Fiverr requires consistency and adaptability. Continuously evaluate your performance, refine your services, and stay updated with industry trends to stay ahead of the competition.