Looking for the best tool to improve your writing? Then look no further, In this article, I have done a comprehensive comparison of Grammarly vs ProWritingAid to help you find the best match for your business.
Both ProWritingAid vs Grammarly are writing software that is designed to assist users in becoming better writers. Both of them provide grammatical analysis as well as editing recommendations.
So let's get started.
What is the Difference between Grammarly and ProWritingAid?
Grammarly and Pro Writing Aid are the best grammar checker software brands. If you're like most people and can't decide which software to use, consider the following.
| | |
| --- | --- |
| Grammarly | ProWritingAid |
| Grammarly's UI is clean | It has a limited free version |
| Our testing shows Grammarly is accurate for non-fiction. | Pro-Writing Aid offers world-class grammar and style checks, plus in-depth reports |
| The free version has many features. | Complete feedback strengthens your writing style |
| This Android and iOS app checks grammar. Both free and premium versions are supported. | It lacks Android and iOS apps |
| Grammarly offers 24/7 ticket and email assistance. | ProWritingAid suggests more. Some recommendations are wrong |
| Lacks big-picture feedback | ProWritingAid handles fragments |
| Grammarly helps you discover writing faults. | It's good for novel writing |
| Grammarly makes useful ideas. | Grammarly's interface is cleaner than ProWritingAid's |
| Grammarly premium monthly costs $29, while quarterly costs $19. Grammarly subscription is $11.66 per month if purchased annually | ProWritingAid has four prices. ProWritingAid costs $59 per year and $224 per lifetime. $20/month is also available |
What is Grammarly?
Grammarly is a writing enhancement software that was established in 2009 by Alex Shevchenko and Max Lytvyn.
It has now gained widespread usage. It provides a variety of writing styles together with grammatical, lexical, and syntactical recommendations.
You can make use of this tool by going to the website, adding an extension to your browser, or downloading a program to your local computer. All of these options are available.
Your writing skills will improve as a result, as it draws attention to any grammatical errors and weak spots in your writing.
The web tool that Grammarly provides is strikingly similar to other online word-processing applications, such as Google Docs. This makes the transition a lot simpler for the user and helps them gain a sense of familiarity with the new system.
Features of Grammarly
Grammarly lets you create a personal dictionary. So a certain name's error doesn't highlight again
This tool detects spelling errors and suggests the proper pair of words
The application alerts users to excessive passive voice
Punctuations are highlighted by this feature
Checks for long, difficult sentences. It also helps users reduce sentences for a clearer explanation
The tool suggests replacements for repeated words
Grammarly flags unclear prepositions
Plugins: Word, Outlook, and Chrome
This feature checks text against 8 billion web pages to detect plagiarism
Grammarly Pros and Cons
| | |
| --- | --- |
| Pros | Cons |
| It's a quick writing checker | Grammarly Some websites don't support Chrome add-ons |
| User-friendly. It's easy to use for novices | Grammarly usually catches correct errors, but sometimes not |
| For non-fiction writers, it's more accurate | |
| Grammarly highlights wrong words and allows real-time editing | |
Grammarly Customer Support
Grammarly provides support around the clock in the form of an online ticket and via email.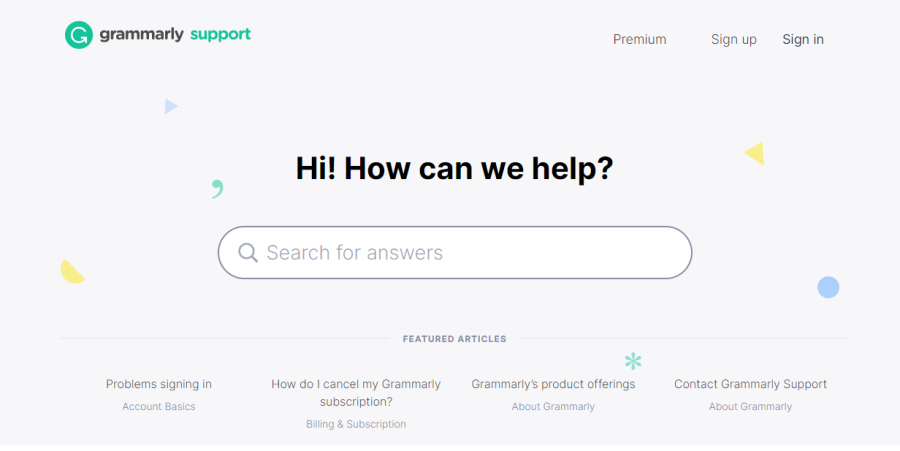 You might also try visiting their support center and searching through their knowledge base in order to locate an answer to your questions.
What is ProWriting Aid?
In addition to providing world-class grammar and style checking, ProWritingAid also provides additional in-depth reports that can assist you in improving the quality of your writing.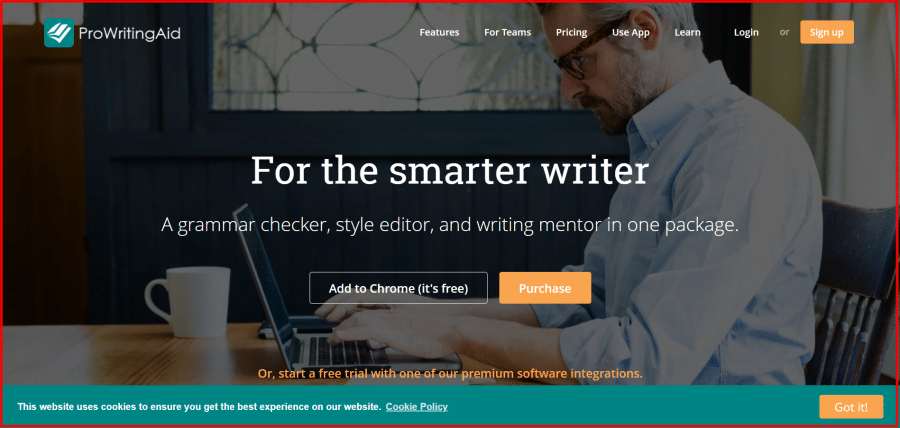 You will also receive a comprehensive report for each and every aspect of the online editor that you examine.
With the use of ProWritingAid, a wide variety of structural problems, including overuse, repetition, clinches, writing style, and sentence length can be identified and corrected.
ProWritingAid also offers exclusive offers to its users, So you can go through the ProWritingAid discount article to find 25% off on its premium plan.
Features of ProWritingAid
This tool finds grammatical and spelling errors
The tool also finds repetitive words
You can identify the exact style and recommend if it flows in your writing
Readability: Any writing should be easily readable. Pro writing tool checks article reliability. By recommending hard and moderate paragraphs
Compare sentence lengths. It shows sentence length
Check your stickiness and written clinches
We often get stuck on a word and use it over and over in our writing. The overused word checker in ProWritingAid catches this kind of laziness
Checks inconsistencies Many open quotes without closing ones
Check for repetitive words and phrases.
Touch-screen human proofreader. Paying for a human proofreader is an option
ProWriting Aid Pros and Cons
| | |
| --- | --- |
| Pros | Cons |
| It delivers you more than 20 writing improvement reports | ProWritingAid lacks Android and iOS apps |
| It's cheaper than the others | When editing a huge chunk of text, it's slower than Grammarly |
| ProWritingAid integrates with more tools | |
| ProWritingAid has more functionality than similar products | |
ProWriting Customer Support
The support team for ProWritingAid is available Monday through Friday, between the hours of 8:00 am and 5:00 pm (GMT). You can email them or use the "Contact us" link on their website to get in touch with them.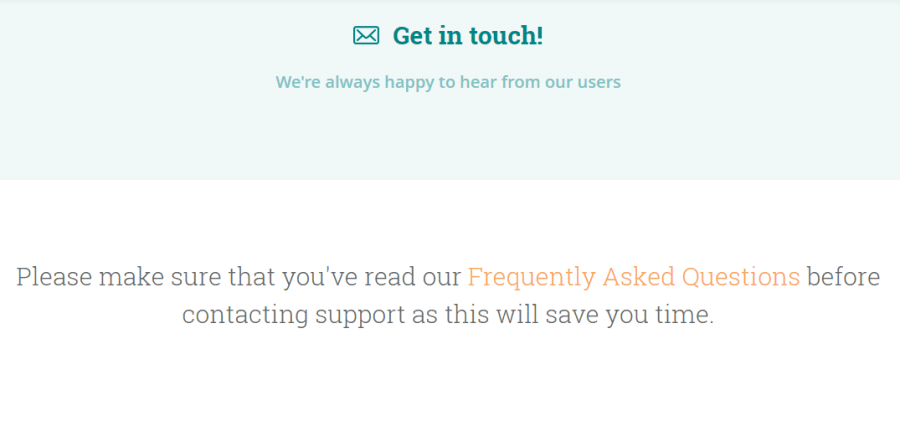 In addition to that, they provide a Frequently Asked Questions website on which papers addressing particular technical concerns can be found.
Grammarly Vs ProWritingAid: Interface
Grammarly
The interface of ProWritingAid is uncluttered and simple, and it has a sidebar on the left that provides quick access to a variety of writing tools and capabilities.
The primary writing space is located in the screen's center, while the results and other recommendations for enhancement are displayed in the sidebar on the right.
ProWritingAid
Additionally, Grammarly has a straightforward design with a sidebar on the left that gives you access to various writing tools and functionalities.
The main writing area is in the center of the screen, while the right sidebar contains the findings and suggestions for improvement.
While both programs are simple to pick up and use, ProWritingAid may have more advanced features for those who want a hand in shaping their final draughts. On the other hand, Grammarly could be a better option for those who want a less complicated interface.
Grammarly Vs ProWrtingAid: Plagiarism Checker
Checking for plagiarism is just as important as checking for spelling and grammar mistakes. To stay out of trouble, you should make sure that the tool users use can find all copied content.
Grammarly
ProWritingAid is a great tool to have if you need help with grammar or formatting. You should look elsewhere if you want to use a plagiarism checker to make sure you have great customer service.
Plagiarism is very tricky, and any mistake could lead to serious problems.
ProWritingAid
Grammarly detects plagiarism better than ProWritingAid. It's not ideal. Grammarly cannot prevent all plagiarism and displays erroneous data.
The technology searches billions of pages but is not 100% accurate. Plagiarism cannot be ignored while ranking on search engines. Copyscape is more exact, so use it.
Both plagiarism checkers are accurate and reliable, but Grammarly may be more thorough because it checks against a larger number of web pages.
But ProWritingAid's plagiarism checker may be cheaper for people who don't need the extra grammar and spelling checkers. In the end, you should choose between the two based on your needs and budget.
Grammarly vs ProWritingAid: Integrations
Integrations boost functionality and simplify tasks. More connectors and plugins make the product easier to use.
ProWritingAid
ProWritingAid has the most available integrations when compared to competing grammar checkers and editing programs. You can use this Chrome add-on to revise your work wherever you type it on the web, whether it's a Facebook caption or an email.
You can use the Microsoft Word add-in directly in Word. Other formats supported include Open Office, Rich Text, HTML, Scrivener, and Markdown.
Grammarly
In this respect, Grammarly is unequivocally outclassed by ProWritingAid, which boasts a greater number of integrations than any other product. Having said that, it possesses a number of remarkable qualities.
The Grammarly Chrome plugin is compatible with a variety of applications, including email, Google Docs, and WordPress. In addition to that, they provide plugins for Microsoft Word and Outlook, and there is also a mobile version of the program.
Both Grammarly and ProWritingAid have integrations that are comparable to one another, however, the particular functionality and level of detail may differ between the two.
It is strongly suggested that you experiment with both options in order to determine which one is more suitable to meet your requirements.
Grammarly Pricing
The price of purchasing one of the Grammarly premium membership plans may be divided into 3 different tiers depending on the specifics of the plan.
The following is a list of several different pricing options from which you can choose:
Grammarly Individual Plan
Individual users pay just for the time they use the plan. The longer the subscription, the more you save.
Monthly: $29.95 per month. Since you make a monthly recurring payment, you'll only pay for premium features as long as you utilize the product. You can use it to proofread your resumes and cover letters, your academic report, or your freelance writing materials before submitting them.
Quarterly: This costs $19.98 monthly. This service costs $59.95. This feature offers users to save $29.90 for three months of app service.
Annually: This costs $11.66 monthly. At purchase, customers must pay $139.95. The yearly plan offers the most discounts. Writers, editors, and journalism students should use it.
You can also make use of the Grammarly student discount to get extra off on your annual subscription.
Grammarly Team Plan
Grammarly helps companies manage content. It promotes teamwork in ordinary contacts, emails, and papers. App onboarding. It has the capability to track interactions and subscriptions.
The unified billing system handles payment methods and expenses efficiently and quickly. Admin and user management functions are enterprise-specific.
Grammarly Business costs $10 per month per employee. You'll pay annually. You need three members to subscribe to this service (who will act as users).
Grammarly Education Plan
Schools that want writing help can buy Grammarly's education package. Elementary to college students can use the application to improve their writing, establish revision skills, and eradicate plagiarism.
Grammarly gives students access to the library's website, where they may take grammar classes and get paper editing help.
This strategy can be used in high schools, colleges, universities, and other professional schools. One-year memberships include unrestricted app use and site licensing.
Grammarly EDU costs $700 per year for 10 users. 20 users pay $1,000 annually, whereas 50 users pay $1,750. Businesses with over 50 users can get a price from Grammarly.
ProWritingAid Pricing
The users of ProWritingAid have access to both free and premium versions of the software. You will also have the opportunity to test out the premium version with a free trial period of fourteen days.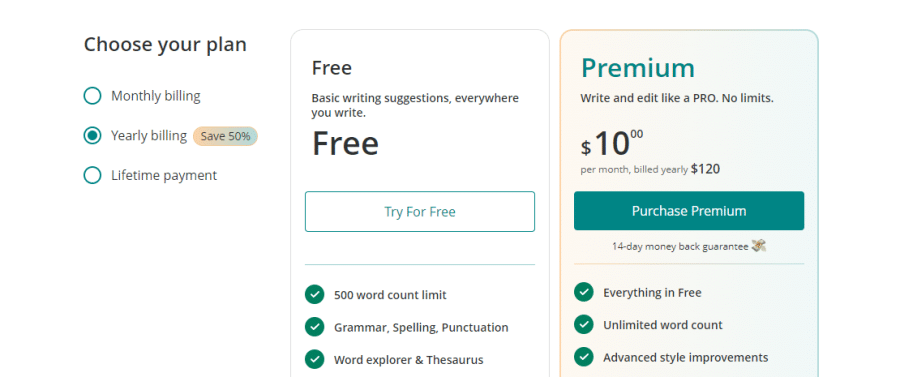 During your free trial, you will be able to generate a few reports.
You are only able to generate reports for a very restricted quantity of words using the free edition of ProWritingAid.
The following categories are included in the premium version:
$30 per month
$120per year
$ 399 lifetime
You won't need to pay a subscription fee like you would with other grammar checkers because there isn't one. It is also more cost-effective compared to other premium grammar checks, which normally cost $20 per month.
There is an additional fee for using the plagiarism checker. Ten checks cost $10 or $10 each month, and one hundred checks cost forty euros.
You also have the option of purchasing the ProWritingAid Premium Plus version, which comes with 50 checks each year. That is an additional ten dollars or ten euros.
Final Thoughts: Which One Is The Best For You?
If you're trying to pick between Grammarly and ProWritingAid, comparing their features, usability, customer care, pricing, and other offerings will help.
Grammarly is a modern proofreading program.
It detects faults based on 400 factors. It's available in MS Office, online browsers, and desktop apps. ProWritingAid is another great writing tool.
It emphasizes style and readability. Grammarly can fix many grammar and spelling issues, but it's a superior option.
Frequently Asked Questions
Do professional writers use Grammarly?
The publishing sector has made Grammarly the most well-known and widely used automated proofreading application in the world. Authors, businesspeople, and anybody else who relies on the accuracy of their communication to achieve their goals use it.
Is ProWritingAid Better Than Grammarly?
Even though it's an excellent tool, ProWritingAid is noticeably sluggish in comparison to Grammarly. The process of scanning and documenting as well as preparing a report can be finished in a matter of seconds, whereas Grammarly can finish this task instantly. The premium version of ProWritingAid is available as an add-on for Chrome and Safari, in addition to desktop applications for both Mac and Windows.
Does ProWritingAid have a free trial?
The users of ProWritingAid have access to both free and premium versions of the software. You will also have the opportunity to test out the premium version with a free trial period of fourteen days. During your free trial, you will be able to generate a few reports. You are only able to generate reports for a very restricted quantity of words using the free edition of ProWritingAid.
Is Grammarly good for proofreading?
The answer is that Grammarly does in fact work. It is superior to any other checker on the market in terms of spotting errors in spelling and grammar.
Is Grammarly Premium worth it?
Absolutely, paying for Grammarly Premium is money well spent. To this day, after evaluating more than two dozen other grammar and plagiarism checks, we have determined that Grammarly is, without a doubt, the most effective overall.