Helium 10 Chrome Extension X-Ray is one of many tools available as part of Helium 10's Amazon seller toolset.
It is a product research tool that helps merchants locate successful niches (those with high demand but low competition) and particular products within those niches.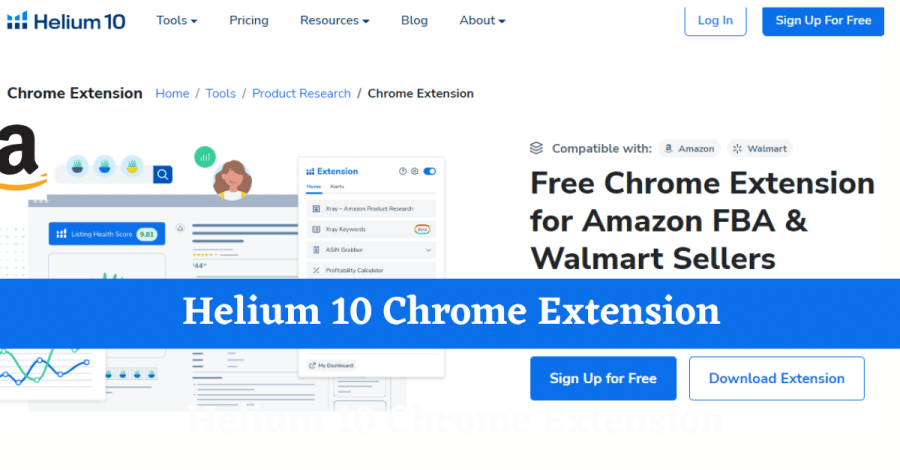 While our Helium 10 Review will give you some brief about it, this post, in which I have done an in-depth analysis that will help you understand better the Helium 10 chrome extension.
Over 700,000 people have downloaded the Helium 10 Chrome Extension. This signifies that Helium 10 has grown tremendously since its inception in 2016. The tool is mostly used for product research.
When looking for relevant things for sale, it displays information such as search frequency, sales data, and the number of reviews for a product.
The program also contains a profit calculator.
About Helium 10 Chrome Extension
In a nutshell, this extension is a suite of web-based tools designed to assist Amazon sellers in optimizing their operations. It's best for people who make a lot of their own product listings because it includes tools to assist them.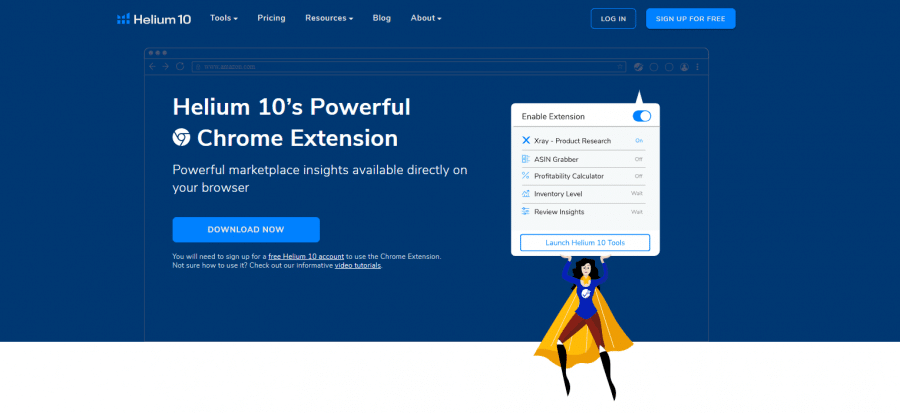 Helium 10 is also created for any vendor who wants to make money they might not have made otherwise.
Because it's a web-based collection of tools, you can utilize it while browsing Amazon, giving you fast insights into your own listings as well as those of competitors.
While each of these tools is considered a distinct feature of Helium 10, they are all contained within the same Google Chrome extension.
Helium 10's Xray, ASIN Grabber, Profitability Calculator, Inventory Levels, and Review Downloader are among the features.
What does Helium 10 X-Ray Include?
1. Product research tool
Helium 10's X-ray is a tool that helps you find the best product(s) for your niche by giving you access to reliable market data.
This tool gives you access to more than 450 million ASINs, which lets you see how much money your competitors make every month.
With Xray, you can also see the "Review Velocity" of your competitors. This was added as a direct response to the new trend of "disappearing reviews." With this feature, you can see how many reviews you and your competitors gain and lose every month.
2. Profitability Calculator
The Profitability Calculator in Helium 10 does exactly what it says: it calculates your profit margin.
The Profitability Calculator quickly and clearly calculates the profit margin you may expect from a specific listing by entering crucial information such as dimensions and weight, production and freight expenses, and FBA fees.
Without a basic tool to keep track of everything, it's extremely feasible to overlook or overlook critical net profit gains or losses.
3. Review Downloader
The Helium 10 Review Downloader allows you to quickly sort through hundreds of Amazon reviews. This is the type of job that would take hours to complete by hand.
Understanding your own and your competitors' evaluations is critical when selling on Amazon, but browsing through and manually categorizing reviews in quantity is not anyone's idea of a fun time.
How to use Helium 10 Chrome Extension?
Install the Helium 10 Chrome extension, and then you can start looking for products using X-rays. Click on the X-ray Chrome extension to set up your Amazon product's success store.
In the settings, you can choose the criteria that Xray will use to show the top 10 products from a search. To do this, you must choose the minimum number of reviews and the minimum amount of money. The success score is based on two things: sales and customer reviews.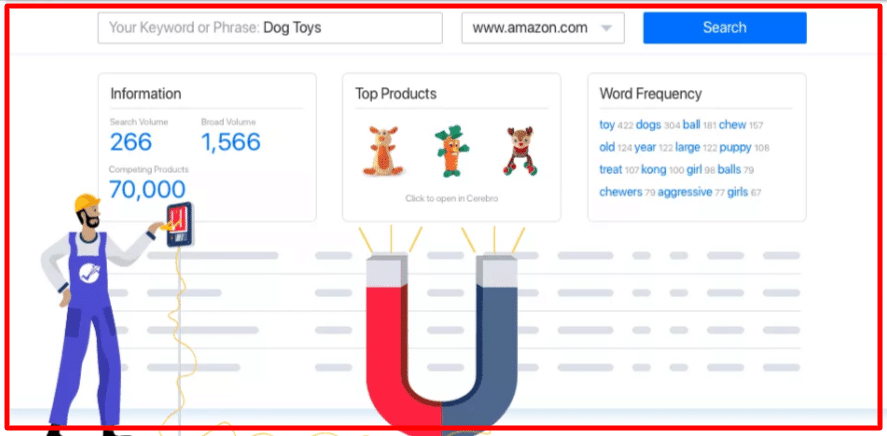 This will give you a list of all the important information about the product and let you sort the products based on the information.
Open the search box on Amazon and type in the word or phrase you want to find. When you click "Search," a list of all the products comes up. To open the box, click on the extension and X-ray.
Helium 10 Chrome Extension Price & Cost
In the free version of the software, you can utilize the Helium 10 Chrome Extension. However, you can only use the Xray product research tool 50 uses there. The tool is also featured in the following deals:
$39 per month for the Starter Plan
$99 per month for the Platinum Plan
$249 per month for the Diamond Plan
$399 per month for the Elite Plan

Keep in mind that you can only use Xray for Walmart for 50 uses, regardless if you have the Starter Plan or Platinum Plan. With our Helium 10 promo, you'll save 50% the first month and 10% each month after that!
Conclusion
The range of options accessible within the Helium 10 addon is astounding, ranging from product research to listing and SEO support.
It provides you with free access to sophisticated, well-designed tools that will give you an advantage in the Amazon sales industry.
While some competitors do not provide free products, Helium 10's extension does, which means you can try it out completely risk-free to see whether it's perfect for you.

This extension is quite effective. Unlike some extensions, Helium 10 provides you with five fully-developed tools to use. Check out the comprehensive Helium 10 evaluation of the Amazon Seller Tools suite.
This is one of the few all-in-one software in the industry, and Amazon merchants of all sizes should absolutely look into it.
Frequenlty asked questions
Does Helium 10 have a Chrome extension?
Yes, Helium 10's Chrome extension makes use of Xray, which analyses the seed phrase you entered into the Amazon search field and returns a list of related, high-performance keywords which are increasing sales for such best picks ranking for that seed term.
Is there a free version of Helium 10?
Yes, There is no free helium 10. However, the majority of Helium 10's tools are available in a limited, free version. Celebro only allows you to monitor a maximum of 20 keywords twice per day.
What are the 5 tools for Helium 10 Chrome extension?
All five of these functions are available in one convenient Google Chrome extension, yet they are treated as distinct parts of Helium 10. Helium X-ray, Profitability Calculator, Inventory Levels, Amazon Standard Identification Number Grabber, and Review Downloader are some of the features.