Are you looking for the Cloudways free trial in 2022? You've come to the right place.
Cloudways provides a 3-day free trial during which no credit card information is required. You can sign up quickly and easily by simply following the steps that I have outlined below.
All you need to do is verify your email address and phone number with Cloudways, and you won't have to worry about receiving spam with your trial subscription.
In addition to this, if you use our exclusive Cloudways coupon code, not only will you receive a Cloudways free trial, but you will also receive FREE hosting credit for an additional 3 months, which is equivalent to a value of $30.
So let's get started.
What is Cloudways Free Trial?
Cloudways offers a three-day, no-obligation free trial of their web hosting service, during which time you can host your websites on their cloud servers without having to provide any payment information.
Trying out their services first is a great way to ensure you'll be satisfied with a paid membership. During the trial period, you have full access to a dedicated server at no cost.
As far as functionality goes, this server is on par with the one you would have had to pay for. You can choose from major cloud service providers like Google, Amazon, Digital Ocean, Linode, and Vultr.
You can select the location of your server as well as its disk space and RAM size.
Check out our in-depth article, "Cloudways Review," to learn more about the fantastic features and services of this dynamic platform.
How to redeem a Cloudways Free trial?
Because Cloudways is providing you with a server for three days at no cost, they have a responsibility to verify that it is not being exploited by spammers.
Cloudways has responded to this challenge by developing a two-step authentication method that incorporates both your email and your phone. This ensures that the Cloudways Free Trial is being signed up for by actual people (like you) rather than bots.
Please don't take this as a challenge; I'm confident that Cloudways will meet all of your expectations and more. It is possible that you may need to take comparable actions in order to prevent spam from entering your own website.
Follow these steps to sign up for a Cloudways trial:
Step 1: Go to Cloudways and click the "Start Free" call-to-action button when you get there.

To get things rolling, sign up for Cloudways by going to their website.
Step 2: Fill out the sign-up form for the Cloudways Free Trial.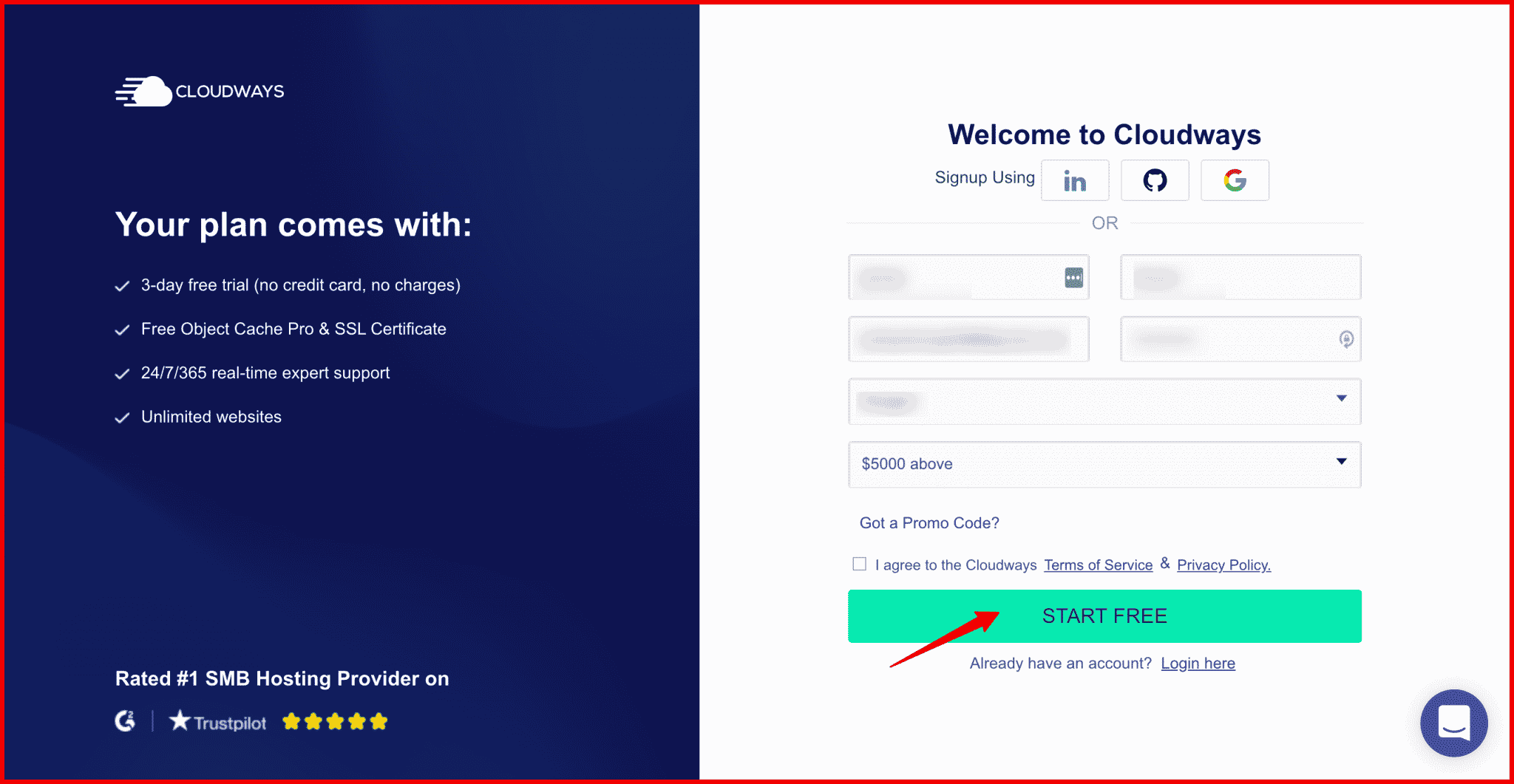 After you have completed filling out all of the required fields with your information and have clicked the "Start Free" button, you will see that it transforms into a button that says "Please Wait…"
Step 3: The third step is to verify your account.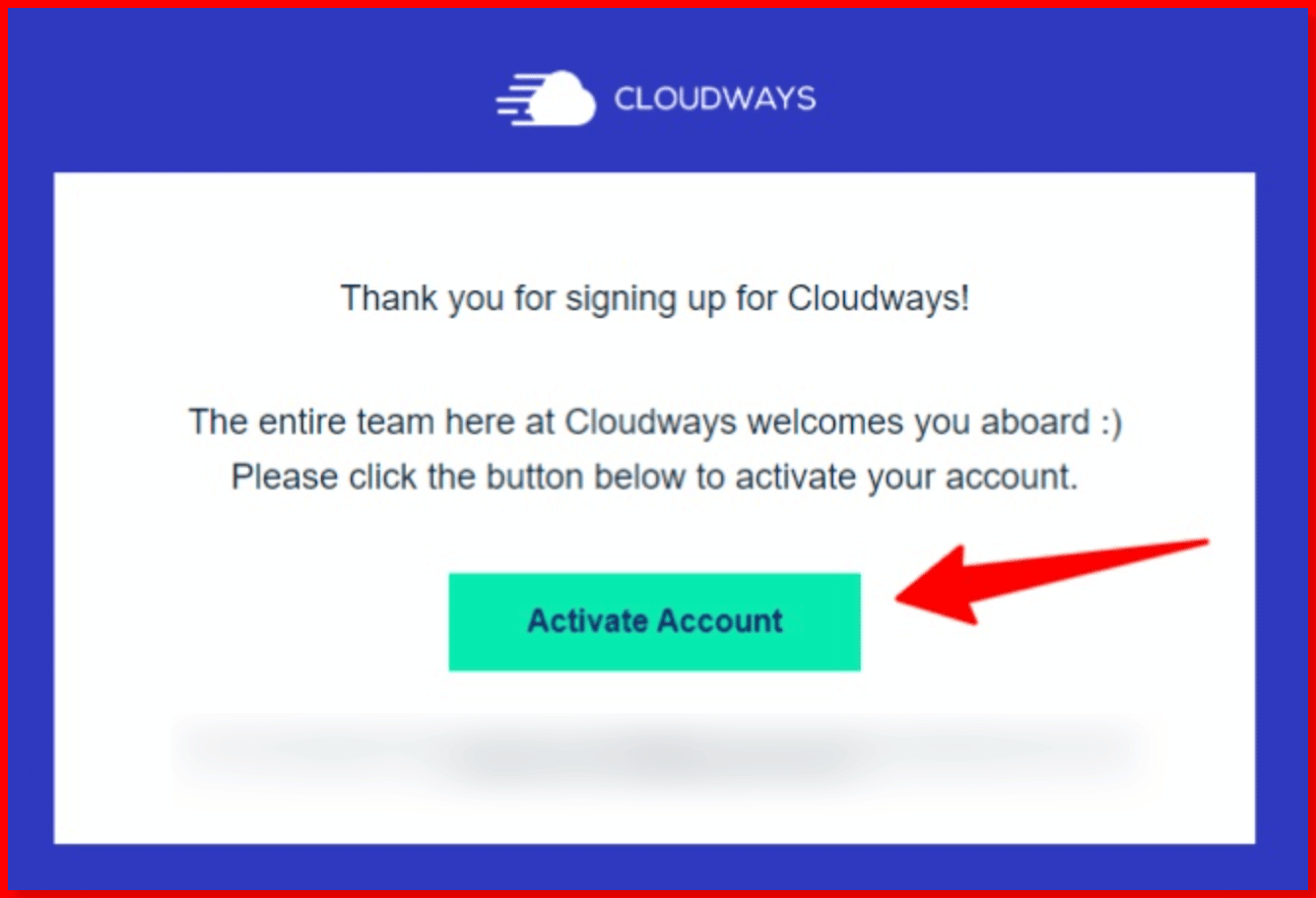 Before you can proceed to actually build your server, you will first be prompted on the following screen to authenticate your newly created account.
In my view, this could be phrased in a way that is a little clearer. At the very bottom of the screen is a piece of text that reads, "To begin the free trial server, you first need to validate your account."
Therefore, you should click the icon that is located at the very top and says "Verify Your Account."
Step 4: Confirm that your telephone number is correct.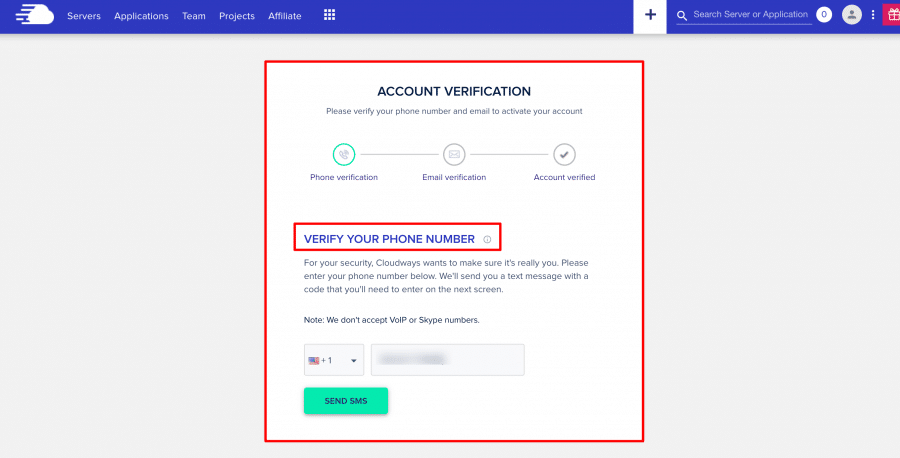 You need to enter your actual telephone number in order for us to validate your phone number. Cloudways does not support phone numbers that originate from VoIP services or Skype.
When you provide your telephone number, you will be given the option of receiving your activation code via either an SMS message or a Voice Call.
If you select SMS, Cloudways will send you a six-digit code that looks like this, and you will be required to enter it on the next screen:
Step 5: Confirm that your email address is correct.
Following the validation of your telephone number, the next step is to validate your email address.
Cloudways will send you an email at the address you provided during account registration. This email will be sent automatically.
In that email, there is a button labeled "Activate Account," which you are required to click in order to finish verifying your account and receive your free trial of Cloudways.
Your account has been activated, and the Cloudways Free Trial period of three days has begun and is counting down.
Step 6: Select and set up your server in the appropriate manner.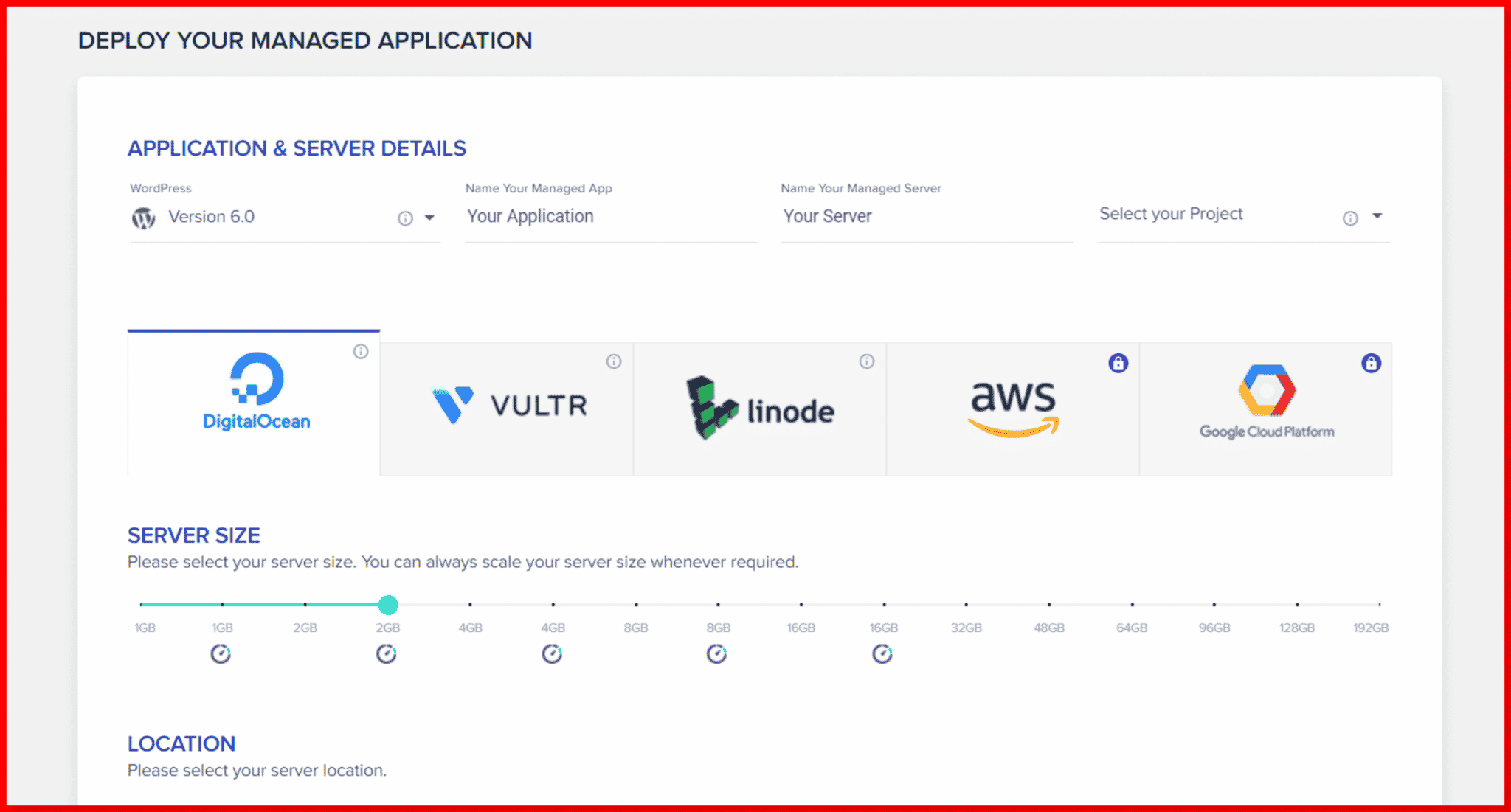 Cloudways is mostly a reseller of the services offered by other cloud hosting providers. They incorporate their own unique point-and-click administration system to make things simple to use for users who are not developers.
Your website for your small business should be able to get off the ground and grow with Cloudways's most basic plan, which should be more than adequate for the job. This is the 1 GB RAM plan offered by Digital Ocean, and it also comes with 1 CPU core, 25 GB of storage, and 1 TB of monthly data transmission.
If more resources are required, scaling them up is always an option.
However, here is some sound advice. If you are developing a website for a local or regional company, you might want to select a hosting company that has servers placed in close proximity to you if you are going to do so. Additionally, check the locations of the Linode and Vultr servers.
Step 7: Launch!
After you have made your decision, select the server you want to use by clicking the "Launch Now" button.
The launch of your server will take a few minutes. Please be patient. As soon as it does, go on over to the Cloudways knowledge base to find out how to quickly install WordPress or how to move your website from your current web host to Cloudways.
What Comes With the Cloudways Free Trial?
Users that sign up for the free trial will have unfettered access to the specified server.
Cloudways collaborates with five of the most prominent cloud providers, including Amazon, Google, Linode, Digital Ocean, and Vultr, from which the customer can select.
You Can Get a Free Trial to Try Out These Features
The variety of services is quite vast regardless of whether tier of the service plan the consumer chooses to subscribe to.
The following is a list of available features that are particularly noteworthy.
1. Managing hosting for WordPress sites
Web hosting that is tailored specifically to run WordPress websites is referred to as "WordPress hosting."
The overall safety of the website as well as its speed can be improved with WordPress hosting.
2. Application development, hosting, and distribution
The Cloudways single-click installation option for applications is available to developers.
3. Using the simple dashboard as your operating base
The control center of the dashboard displays real-time data on a variety of metrics, including traffic, usage, and storage capacity, among others.
4. Hosting infinite websites on just one server
Hosting a website includes all of the coding, as well as the creation of files and their storage, that are related to making a website accessible to the general public.
The bandwidth option that a user chooses is extremely important in this scenario since it determines the types of websites that a single server is able to host.
5. Establishing a staging environment for the website
Users are able to construct replicas of live websites, on which they can continue to make modifications and improvements before becoming accessible to the general public.
How To Upgrade Cloudways Free Trial?
In the steps that follow, I will demonstrate how to convert your Cloudways trial account into a full account and use it to its full potential.
Step: 1 First, log in to your account by going to your profile.
Use the email address associated with your account and the password you set to access the Cloudways Platform.
• In the upper menu bar, select the Profile option.
• Make sure you click on Account.
Step 2: Give permission for use of your credit card
Pick a credit card from the drop-down menu, and then click the Authorize Credit Card button.
Keep track of the details regarding your credit card.
In order to gain full access to the Cloudways Platform, you will need to authorize your billing details.
There will be a one-dollar charge for verification purposes; however, this fee will be removed immediately if the attempt is successful.
Step 3: Enter your billing information in the appropriate fields.
Your account will be promoted to full status after the verification procedure has been successfully completed.
You are also able to modify your billing and credit card information through the use of the Cloudways Platform. In addition, start your free trial of Cloudways.
Conclusion On Cloudways Free Trial 2023
Cloudways is one of the hosting companies that offers a 3-day free trial. The Cloudways free trial activation process is very easy and does not take you more than 10 minutes.
It is completely free for three days, and you don't need to enter your credit card details during the period. If you are new to cloud hosting, just choose Digital Ocean as your server; it will cost you only $10 per month.
The basic plan offers 1 core, 1 GB of RAM, a 25GB SSD, and 1 TB of bandwidth. In my experience, 1 TB of bandwidth is more than enough to handle more than 1 million visitors per month.
So what are you waiting for, Just click the below link and get started?
Frequently Asked Questions
How long is Cloudways free trial?
You are able to sign up for a free trial here at Cloudways that lasts for three days and does not require a credit card. During this time, you will have the opportunity to experience the best hosting platform, which provides countless features to ensure that nothing will prevent you from achieving your goals and that you will continue to concentrate on the expansion of your business.
How do I cancel my Cloudways account?
Simply to your account settings and click the "Cancel Account" button to terminate your Cloudways subscription.
Is Cloudways better than Bluehost?
Is Bluehost a more reliable web host than Cloudways? No. The managed hosting plans provided by Cloudways are better than those provided by Bluehost in terms of performance, security, features, and support, as well as pricing. The benefit of using Cloudways is that it can automatically provision servers for you from Google Cloud Platform, Amazon Web Services, Linode, Vultr, or DigitalOcean.
How do you pay for Cloudways?
At Cloudways, They accept payments using any of the following methods: Credit card or Debit card (Visa, MasterCard, and American Express) PayPal (only available to customers who have upgraded the account)
Does Cloudways have Cpanel?
Can I Use cPanel or Plesk on a Cloudways Server? No. The Click&Go Cloud console, on the other hand, is Cloudway's proprietary tool for managing cloud servers. It possesses sophisticated capabilities that make it possible for web administrators to establish fundamental settings, monitor server resources and do a great deal of other administrative tasks.
Is Cloudways good for beginners?
Cloudways is a lot easier to use than doing everything on your own, despite the fact that it is not entirely user-friendly for novices. For instance, if you don't have the time to train yourself in website migration and need help migrating your site, the engineers at Cloudways will accomplish it for you. Even though they will only perform this service for free once, it is still a really helpful item.
Which Cloudways server is best?
The load time for AWS was found to be 1.76 seconds on average, whereas the load time for DigitalOcean was found to be 1.88 seconds on average.
Does Cloudways accept debit cards?
Payment Methods Accepted by Cloudways. The most common payment methods that are accepted are credit and debit cards (Visa, MasterCard, and Amex), as well as PayPal.
Is Cloudways fast?
Cloudways has an uptime of 99.99% with loading speeds that range between 400 and 600 milliseconds. Cloudways is a cloud-based web hosting company. The fact that the organization has partnerships with some of the most reputable cloud service providers in the business, including Digital Ocean, Google Cloud, Vultr, Linode, and AWS, is the primary explanation for this phenomenon.