With each day passing, the popularity of e-learning platforms is increasing incessantly. With this increases the number of sites and the amount of competition too.
Such two websites are Pluralsight and Udemy, which have gained massive popularity in the market. So let's straight dive in to see which is better for whom.
You'll learn how I compare Udemy Vs Pluralsight, as well as which one I felt to be superior. After reading this in-depth comparison, you should have a better sense of which platform is best for you, and any doubts or questions should be resolved.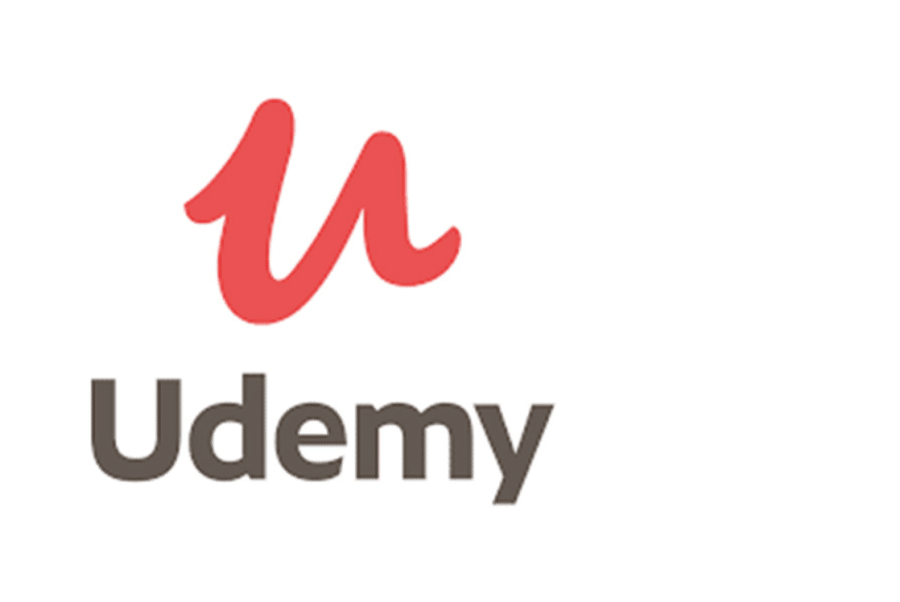 Udemy is a marketplace where you may buy a one-way course that gives you access to it for the rest of your life. You may also access articles, contests, and questions concerning the practice, as well as everything from the course that can be downloaded.
Pluralsight, Inc. is an American private online education firm that offers software engineers, IT managers, and creative professionals a variety of video training courses on its website. Pluralsight is a little more structured, and it offers skill pathways that connect similar talents.
Udemy features a very basic registration process that only requires you to provide your email address, password, and name. Then all you have to do is wait for a confirmation email from Udemy.
Pluralsight's signup process is simple and straightforward. To begin, click on 'TRY FOR FREE.' Then you'll need to choose the membership plan you'd want to test out for free. Then you'll need to fill in your first and last names, email addresses, country of residence, and business names.
For a limited time, Udemy provides a free 7-day trial of Udemy Pro, which gives you access to all of their IT subscription material. After the 7-day trial period expires, you'll be charged $19.99 each month.
Individuals and teams can choose from a variety of Pluralsight subscription levels. Individual plans are available in two flavors: Standard ($29 per month or $299 per year) and Premium ($45 per month or $449 per year).
You may ask for assistance and go through Udemy's helpful FAQ area for students and teachers. For particular questions, you can contact Udemy directly at support@udemy.com.
Pluralsight offers a variety of ways to reach them, including email, phone, ticket submission, and the Help Center. E-mail assistance is accessible 24 hours a day, Monday through Friday, from 8 a.m. to 5 p.m.
Which platform is better Udemy Vs Pluralsight?
Pluralsight At Glance
With its headquarters in Farmington, Utah, and established in 2004 by Aaron Skonnard, Keith Brown, Fritz Onion, and Bill Williams, Pluralsight, Inc. is an American private online education company that provides several video training courses through its website for software developers, IT managers, and creative professionals.
By July 2018, it has been used as authors of more than 1,400 specialists and offers a catalog containing over 7,000 courses.
The company has expanded, developed, and added a corporate platform comprehensively since it first moved its courses online in 2007.
Udemy At Glance
Talking about its contemporary Udemy, this company is headquartered in San Francisco and was established in 2010 by Eren Bali, Oktay Kaglar, Gagan Biyani. Udemy is aimed to provide quality e-learning in various fields, including IT, Software, business, etc.
Both being e-learning platforms, the fundamental difference lies in their structure model. Udemy is the place on the market, in which you can purchase a one-way course, which gives you lifelong access to this course.
You can also access the articles, contests, and questions about the practice, and everything that can be downloaded from the course. Pluralsight is, on the other hand, on a model of a subscription.
To access their platform, you must pay a monthly fee which will provide you with access to over 5000 courses in top-of-the-line technologies. No course, just log in and learn what you want to learn. You don't have to buy a course.
Udemy Vs Pluralsight Which platform is the most user-friendly?
Udemy Interface
The first introduction to these platforms is the registration process. You have to simply add your email, password, and name to your registration. All that remains to be done is to check your email for Udemy confirmation.
Pluralsight Interface
The process of registration is very intuitive at Pluralsight. Click on 'TRY FOR FREE' First. The subscription plan you want to try free will then be clicked on.
The first name, e-mail, country of residence, and business name will be added (optional). A section will then be added to your payment details, but nothing will be charged until a free trial is complete.
You can cancel the trial anytime during that time if you decide not to continue the free trial. Plus Pluralsight sends a reminder 1 day prior to the free trial.
Pluralsight Vs Udemy Course Structure
There is no clear winner in the diversity of courses because some Udemy courses are very good, but generally speaking.
The Pluralsight classes are also top-quality courses. Udemy's problem is that so many inexpensive courses are difficult to find in the sea.
Not all Udemy courses are bad, but there are many of them that are poor in quality and are simply designed to earn fast bucks rather than focused on teaching and offering learners an excellent experience.
Now that Pluralsight is a site focused on professional learning, their teachers are a true authority in the subject. Simply put, you must know the platform in order to find the highest quality courses.
I spend a lot of time on Udemy so I know who are excellent instructors and who I can follow. I usually buy these instructors' courses.
What are the best Free Courses Offered By Udemy & Pluralsight?
Udemy Provides More Free Courses
Udemy clearly outpasses Pluralsight when it comes to free resources and free online courses.
In Udemy, there are many free classes for learning thousands of programming languages and tools. Udemy instructors will also be free to train initially.
This is not fixed and changes from time to time, but there are many instances where free coupons are given to people to join their course, learn, and leave reviews.
This is a point where Udemy outshines, but at the time and especially for the course that you want it is not easy to find those coupons.
Pluralsight Offers Only Limited Time Free Courses
Pluralsight on the other hand offers a free 10-day test, which only takes about 200 minutes and gives access to its 5000+ courses.
This is a non-obligatory test, but in 200 minutes you can do little; you can only take one course and assess the quality of the platform.
However, many companies have also partnered with Pluralsight at various times to give free or somewhat very fewer fees amount to give access to high-quality courses.
Which Course has Good Quality: Pluralsight Vs Udemy?
Both the sites try to offer the best in class available. Both Udemy and Pluralsight have thousands of courses on almost anything and everything.
Pluralsight
Pluralsight has over 5000 courses online and Udemy has over 80000 courses covering everything from the programs of Java, C, C++, C#, JavaScript, Ruby, Python, Kotlin, Scala, Swift, ASP.Net, PHP to Frameworks such as React, Angular, Vuerj, Nodej, Docker, Kubernetes, Jenkins, Maven, Gradle, and more.
Pluralsight is slightly more organized and provides skills paths, which bring related skills together. You can learn HTML, CSS, JavaScript, Angular, React, NodeJ, and other web developers' technologies and tools, for instance.
If you want to learn a skill, Pluralsight got it divided into beginner, intermediate, and advanced classes.
Udemy
On Udemy, the courses on the subjects are just organized and not differentiated. The best way to find a course that is appropriate in order to satisfy your learning needs is with Udemy Search.
Support System
You can request help and check out the helpful FAQ section of Udemy that supports its students and teachers.
You can contact Udemy directly via support@udemy.com for specific questions, and support from Pluralsight offers a number of ways to contact them through email, phone, ticket submission, or Help Centre.
E-mail support is provided 24/7 and support is available from 8 a.m. to 5 p.m.from Monday to Friday.
Udemy Vs Pluralsight: Pricing And Plans
Udmey Pricing
Udemy's USP is the price, which is why the students love it. Literally, for a mere $10, it's like dreaming, but yes, that's what Udemy does.
It runs Udemy flash sales, and then you have coupons flying by teachers all around so that you can buy online for just $10 for 20 hours. That's why Udemy has become an ideal location for students?
In contrast to paying $10.00 to a classroom instructor, you can learn Web development from a bootable coding instructor for just $10.00. Students tend to buy so many courses just because they were low prices, thus, when it came to price Udemy emerges as the winner
Pluralsight Pricing
Pluralsight, on the other hand, offers membership. You need to purchase a membership or subscription to watch Pluralsight courses.
They have monthly and annual subscriptions, costing around $29 per month and $299 per year (14 percent saving). It's called a personal plan for Pluralsight, which is worth taking and if thought carefully is actually beneficial.
The membership is somewhat multifarious, costing about $499 a year and providing access to interactive courses, quizzes, evaluations, and projects. They offer certificates of completion, and Udemy does also have these certificates, but they don't apply to all classes.
So you just pay $499, which is no bad thing but remember for only a single year, in order to access those more than 5000 courses. You have to renew your membership next year again, otherwise, you will lose access to those classes.
Conclusion: Udemy Vs Pluralsight Which is the best platform for online courses?
That was all we had in our minds on Pluralsight Vs Udemy. Both platforms are very similar when it comes to online coding, online testing, and evaluation. There are key differences in their model:
You buy one single course in Udemy while you buy a membership in Pluralsight that allows access to over 5000 courses.
In Udemy, for the course, you buy you have lifetime access, but membership in multi-level is either monthly or annual.
Both platforms offer highly qualified instructors and host an authority with regard to the topic they teach.