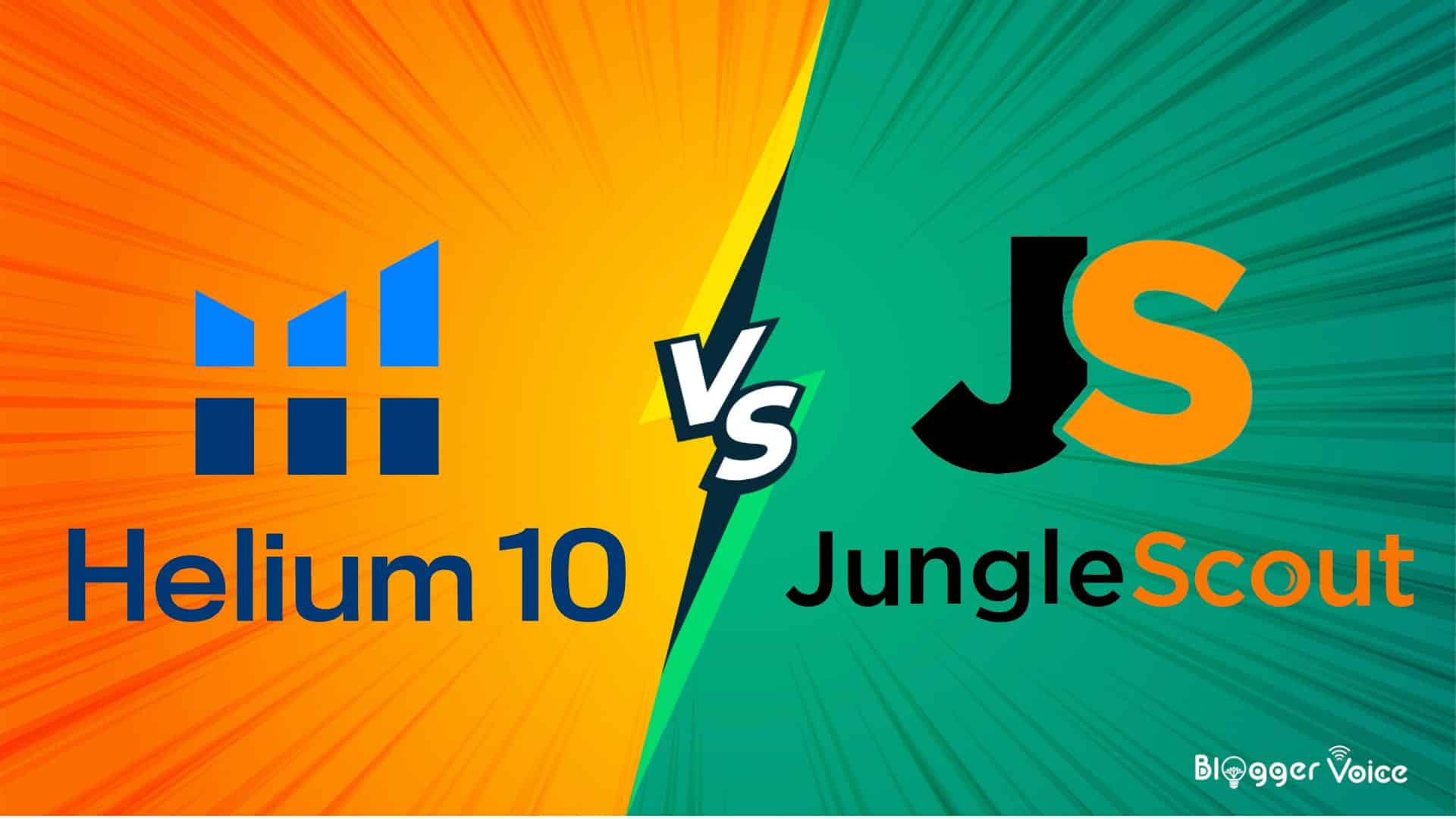 Before comparing Helium 10 vs Jungle Scout, consider the following: If you have things to offer and are not on the online marketplace.
You are undoubtedly missing out on the rest of the world in this day and age since internet marketplaces such as Amazon witnessed skyrocketing sales as customers become acclimated to ordering products like never before!
So, if you've decided to start selling stuff on Amazon and are looking for some tools to help you achieve financial independence.
So, today I'll compare two such tools, Helium 10 and Jungle Scout, to help you understand what they are, what they provide, the Pros & Cons as well as Jungle Scout Discount and Helium 10 Discounts, and which one you should pick depending on your Amazon seller goals.
Helium 10 is a well-known all-in-one Amazon Seller suite. It offers a variety of Amazon seller tools to help you uncover high-ranking keywords, spot trends, spy on rivals, and optimize product listings.

Jungle Scout is a web-based toolkit for Amazon sellers. Searches may be narrowed down by sales, product size, and the number of reviews. The Product Tracker keeps track of your rivals' prices, inventory, and profit margins.
Easy to use dashboard and provide various features and functionalities.
Fairly easy to set up and makes keyword research a breeze. Even beginners can set up.
Helium 10 offers incredible value for money for the features and functionalities that it offers. It also offers a free plan.
Though Jungle Scout lacks a free trial or a free version, its paid plan gives an amazing ROI on the spend.
Helium 10 provides quick and smooth services to their customers for any queries. It has a Freedom ticket course that offers  various modules related to scaling up your Amazon FBA business.
Customer support is quite impressive. It offers a live chat along with a question answer forum.
After going through my comparison, you will be able to determine which tool is ideal in every condition, and whichever tool you choose will undoubtedly enhance your business on Amazon, since both provide capabilities that aid in research, analysis, product selection, selling, and so on.
Let's get started!
Overview: Helium 10 vs Jungle Scout
Specifically, both Helium 10 and Jungle Scout are websites that come with a variety of tools and features to help you improve your Amazon business. We have also read the various Helium 10 vs Jungle Scout Reddit threads in the past that compares these two tools head-to-head.
In our comparison article, I'll describe what features these websites have and how these tools can aid your business, so let's discover more about them.
About Helium 10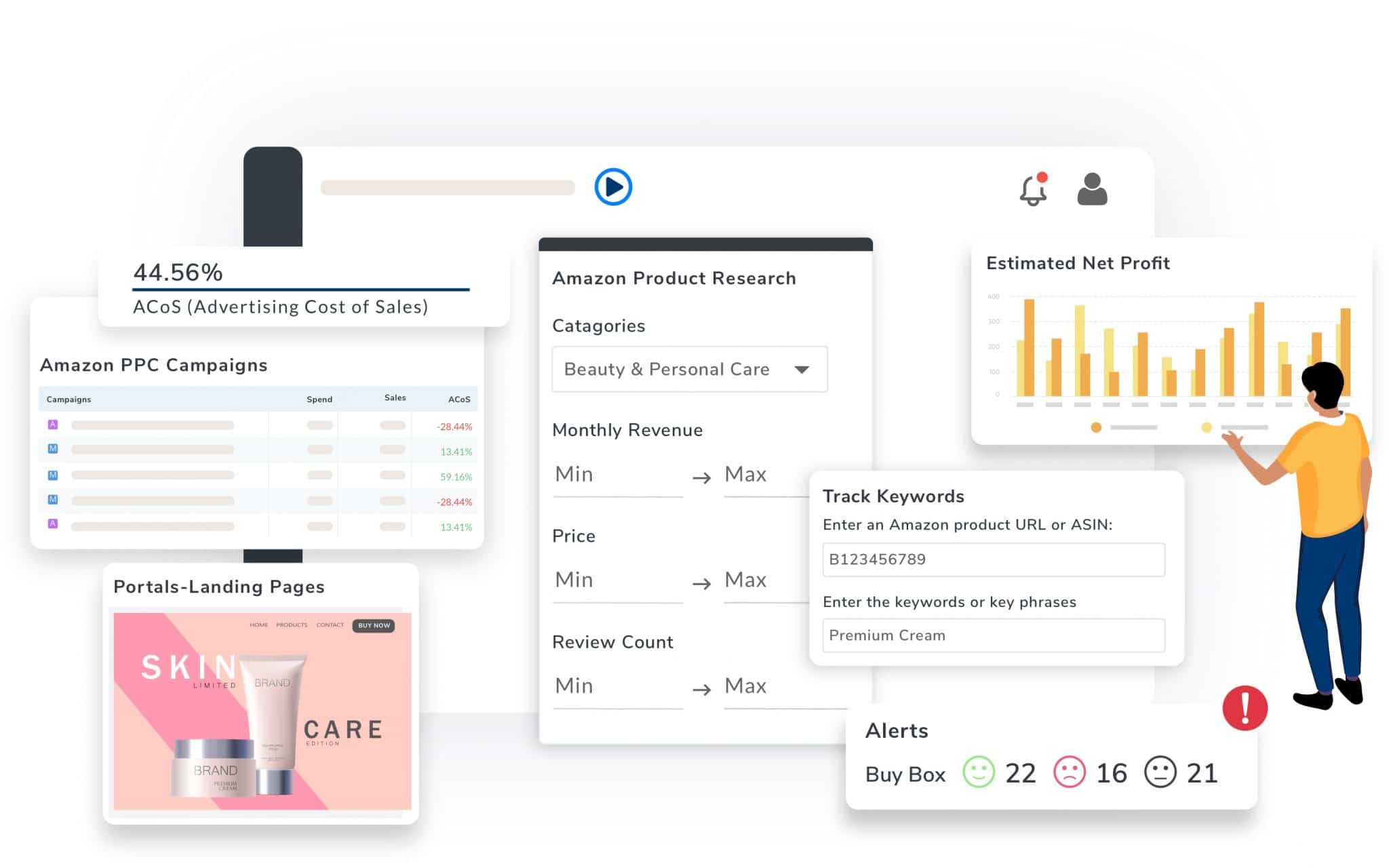 Helium 10 has a bundle of tools with constructed functionality that enables you to see everything important to your Amazon seller's success on one screen. You can quickly look up keywords and see how they're growing across numerous channels, all while spotting competitors and refining your product list to increase revenue.
You may access a variety of tools that allow you to explore new product ideas. This not only benefits customers but also helps you to test and confirm the concept for more accurate data. Magnet, X-Ray, and Black Box are just a few of the tools available to anyone selling on Amazon.
My favorite aspect of these black box software services is that I can generate significant income without having to invest any additional funds.
You can design a profitable business plan and make it easier to execute your goals in today's competitive market using a variety of tools.
Thanks to Helium 10's Amazon Seller-specific service, you'll be able to quickly find solutions to your problems from a variety of sources that would otherwise be difficult to locate.
About Jungle Scout: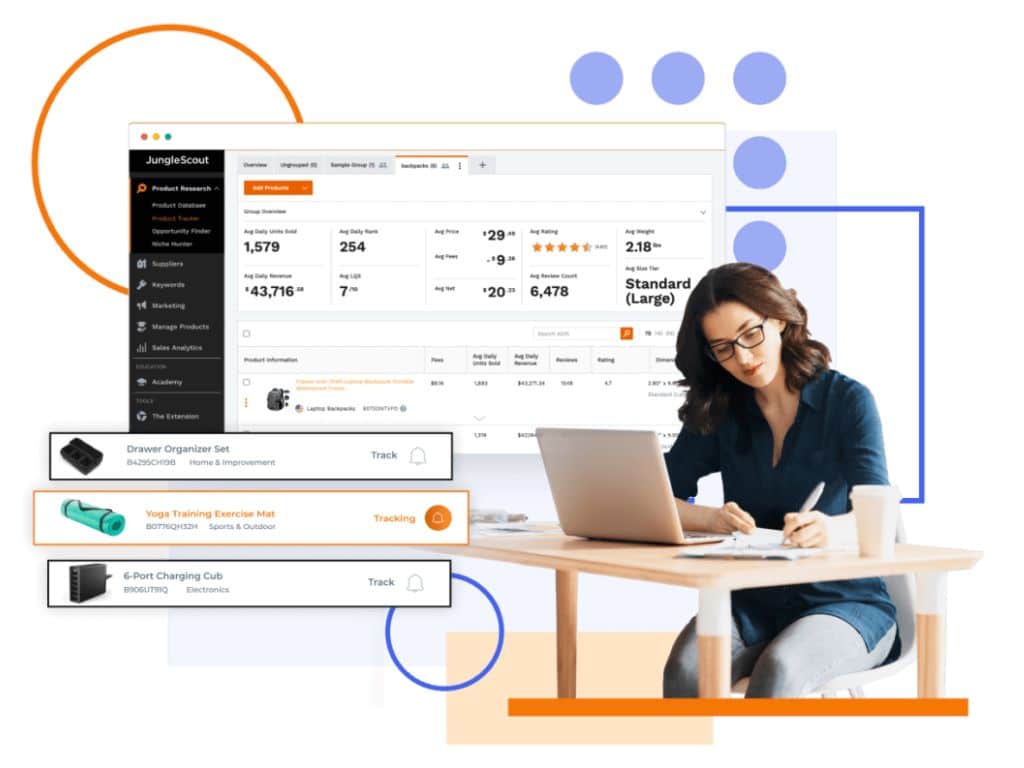 Jungle Scout is software that assists users in locating niche products and selling them online. It allows you to search multiple databases that hold information on various marketplaces to locate the greatest products and keywords for your Amazon listings, as well as to find the best products to maximize your income.
Jungle Scout is a product scouting tool that catalogs a variety of marketplaces so you can quickly locate niche products to sell and improve listings for. You can enter product information or keywords to be displayed relevant products and receive popularity reports.
When used in titles and extra text material within descriptions, keywords can be employed directly in Amazon listings to achieve ultra-targeted traffic.
Well, if you've registered an Amazon FBA account, you've probably thought about what things you'll need to provide your consumers, but not all of your product ideas will be profitable.
This tool can assist you to understand the unique features that make certain products best sellers and profitable for your Amazon FBA business in general.
Helium 10 vs Jungle Scout Reddit
Here are some of the Helium 10 vs Jungle Scout Reddit threads that we found helpful and considered in this comparison: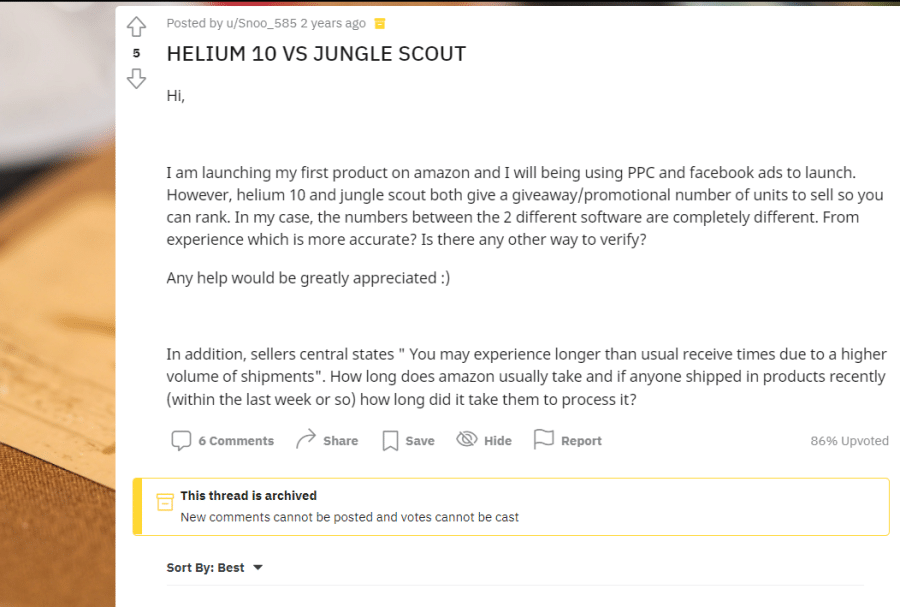 Features comparison: Helium 10 vs Jungle Scout
As I promised, now let's take a look at what features and tools Helium 10 and Jungle offer.
Helium 10 Quick features
Ease of use: Helium 10 offers comprehensive keyword research that is structured into spreadsheets for ease of usage.
Resonance with goals: It includes AI-assisted data-driven plans that are tailored to your specific goals and objectives.
It includes cumulative data for misspellings to prevent spelling related mistakes and other content to guarantee that suitable tactics are used.
Analyzes competition strategies to determine keywords and other approaches.
It also provides a vast keyword database for organic as well as paid advertising.
Jungle scout Quick Features :
Keyword ranking: One of the most useful features of Jungle Scout is that it will rank your keywords from 1 to 100 in terms of difficulty.
Optimizing your search engine results it will analyze popular keywords.
Jungle Scout has a large product database that will assist you in choosing the best product. It can help you to track the sale history of a product.
It provides extensive keyword research and strategic scoring.
For better market research, a large product database with access to all of them is available.
How does helium 10 beat Jungle Scout?
Here are some of the best helium 10 tools for Amazon FBA that are better than jungle scout in certain ways.
Cerebro
When it comes to SEO, or search engine optimization, Helium's latest addon delivers precisely what it promises. Cerebro is a reverse competitive search engine that helps users to discover the top-performing terms that buyers have been clicking on when seeking offers online.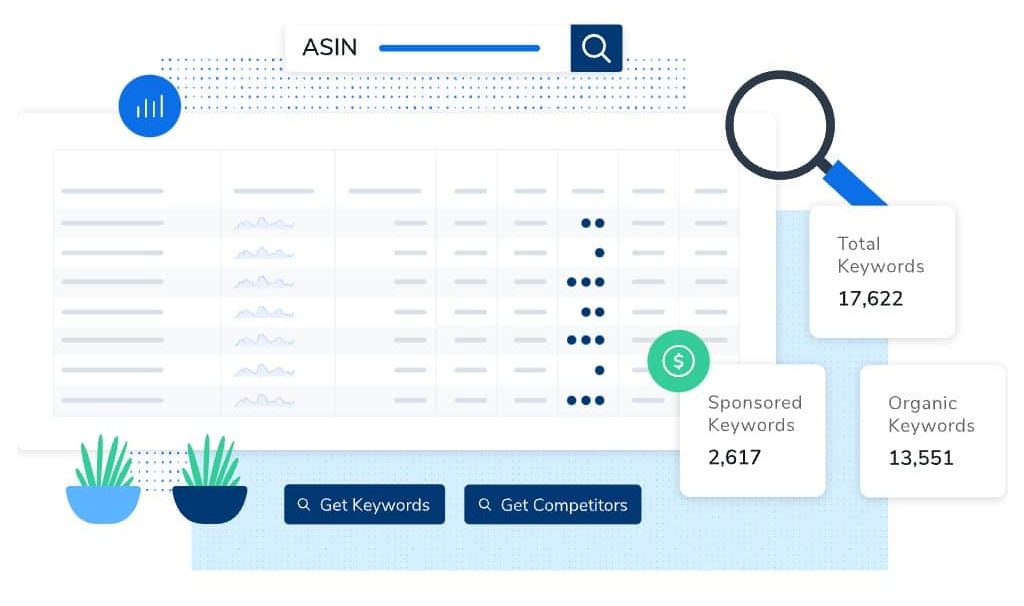 Cerebro will then calculate its potential revenue, search volume, and optimum ad placements, and investigate the top competitor products so you can take over the market.
To ensure updated information the averages of keywords are calculated over 8 days.
Frankenstein
Trying to consolidate a list of thousands of keywords gleaned from preliminary keyword research can take a long time. This is when Frankenstein, a feature of Helium 10, comes in help.
Frankenstein will assist you in simplifying a large list of keywords so that you can better arrange them and then use Helium 10 to shorten them.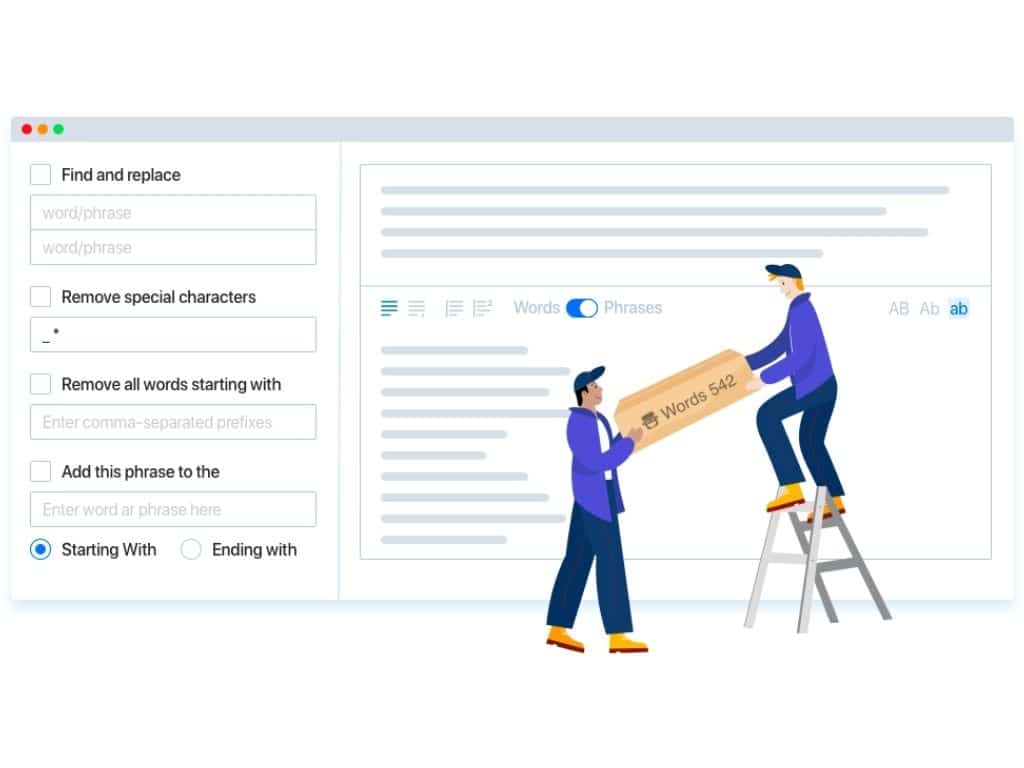 Magnet:
The magnet also has a nifty 'related keywords' tool that generates hundreds, if not thousands, of keyword suggestions from its master list. Because the results are tailored to your niche, you may expect to see long-tail keywords that consumers use to find your goods.
Using Magnet's related keyword resources will undoubtedly assist you in creating winning PPC advertising for Google Adwords and Google Trends, as it will enable you to explore less competitive regions with more space for growth and higher conversion rates.
Black box
The majority of Amazon sellers try to concentrate their business on a few products or a selection of everything their store has to offer. Black Box is a tool that helps you identify high-demand, low-supply products, similar to your own company.
To help you find more possibilities for your company's product line, use filters to explore popular items by category, price range, monthly revenue, review count and rating, as well as search terms.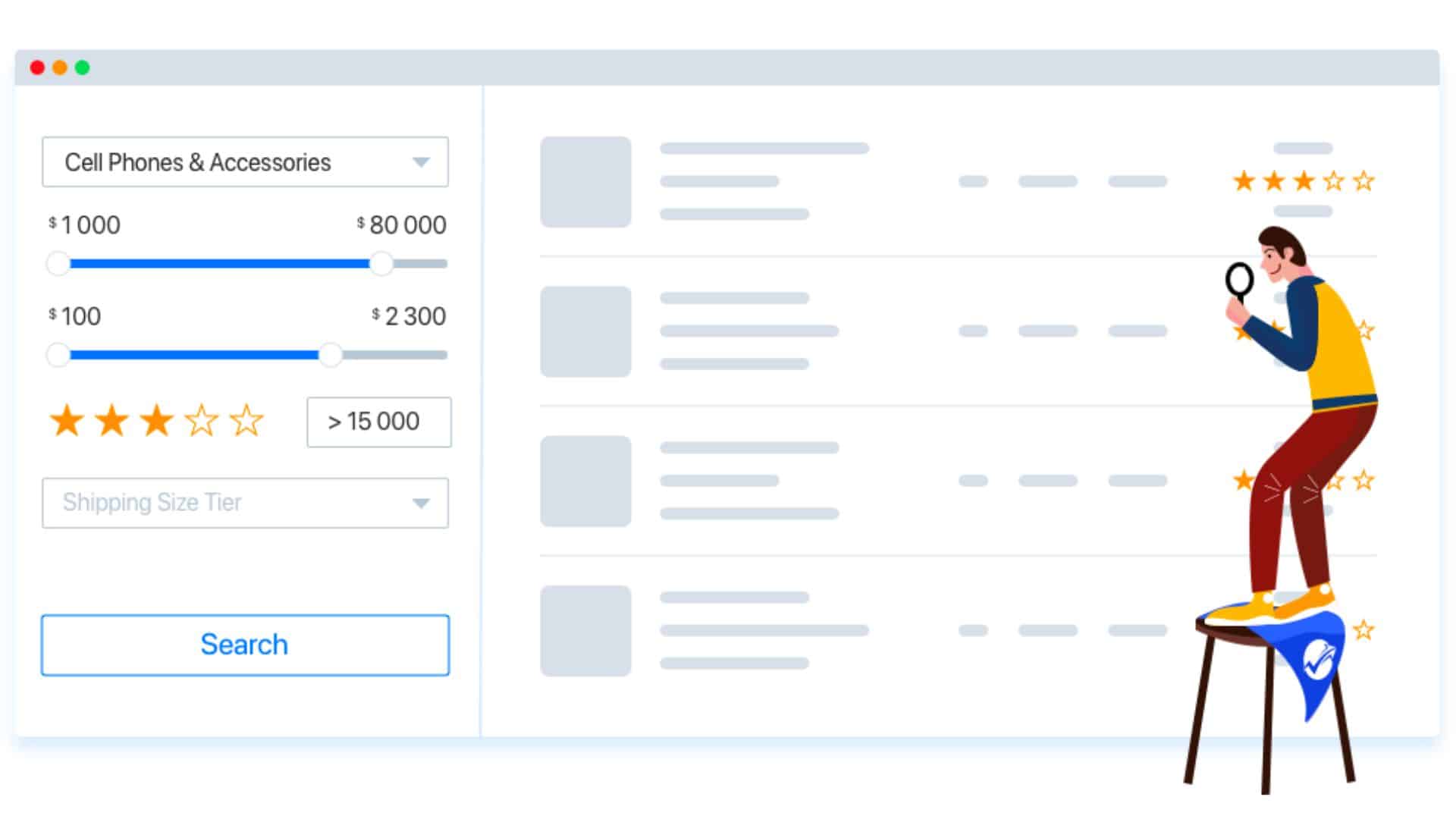 Misspellinator
Once you've compiled a master keyword list, use the Misspellinator to create the most prevalent misspellings of your keywords.
Amazon has a database of words that they autocorrect and don't autocorrect, so the user who chooses not to correct the site when they spot a typo in their text message has a lot of power. Your consumers will be able to find what they need even if a term is misspelled.
Trendster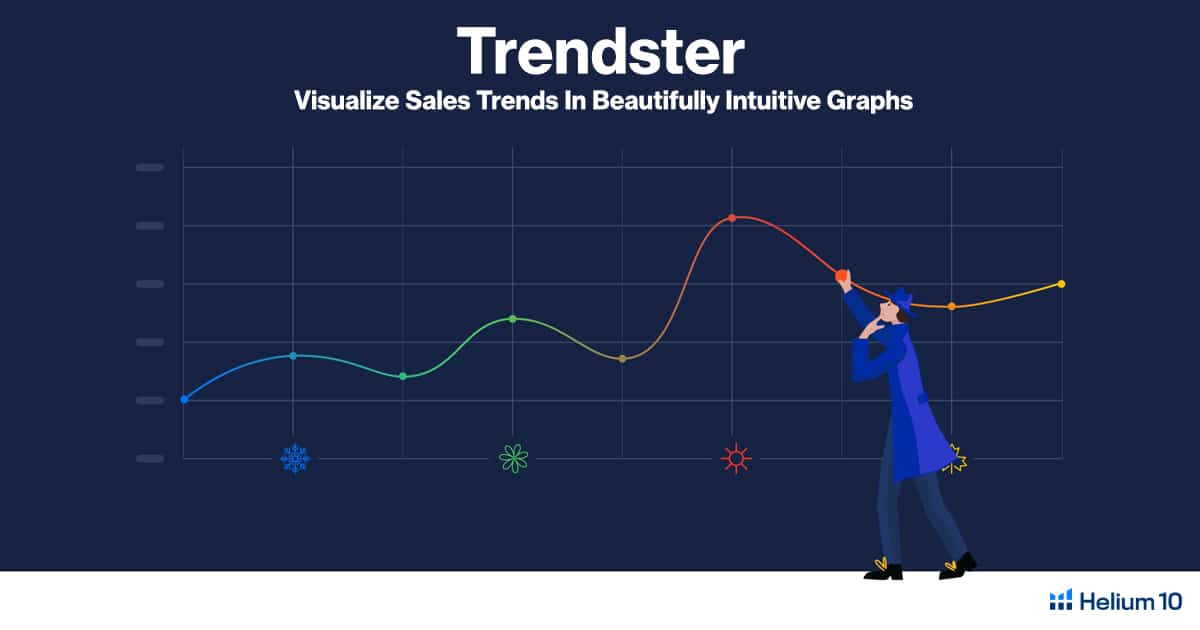 Trendster is one of Helium 10's most profitable and handy products because it displays sales trends for a product you're selling or wish to sell.
Knowing a product's pattern can help you figure out whether or not it will become lucrative, as well as how long that time of profitability might remain. Trendster also provides information about a product's Amazon ranking.
Index checker
While A9's indexing capability is formally known as the "product index," some merchants refer to it as the "5K Index." While this may appear to be an official name for the feature, it is merely an inside reference among retailers awarding the term.
This tool allows merchants to search through their product listings to see if their desired keyword appears on any of the listings in their catalog.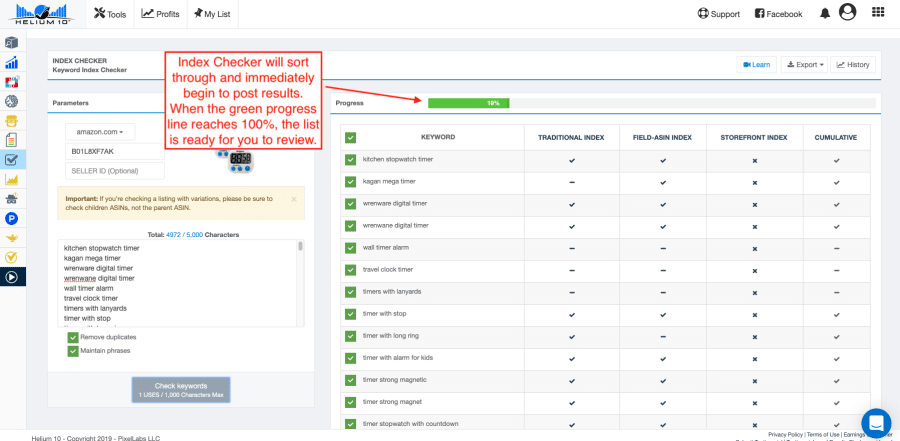 Scribbles
Scribbles can assist you in determining which colors are the most popular for different keywords. According to some interesting facts, red is the most popular color in terms of search volume, but black is less well-known for that hue and has little search value linked with it.
Scribbles is particularly useful for bloggers because it may make your blog content more lively and appealing by providing links to your product listing integrated with each colored segment of the blog post.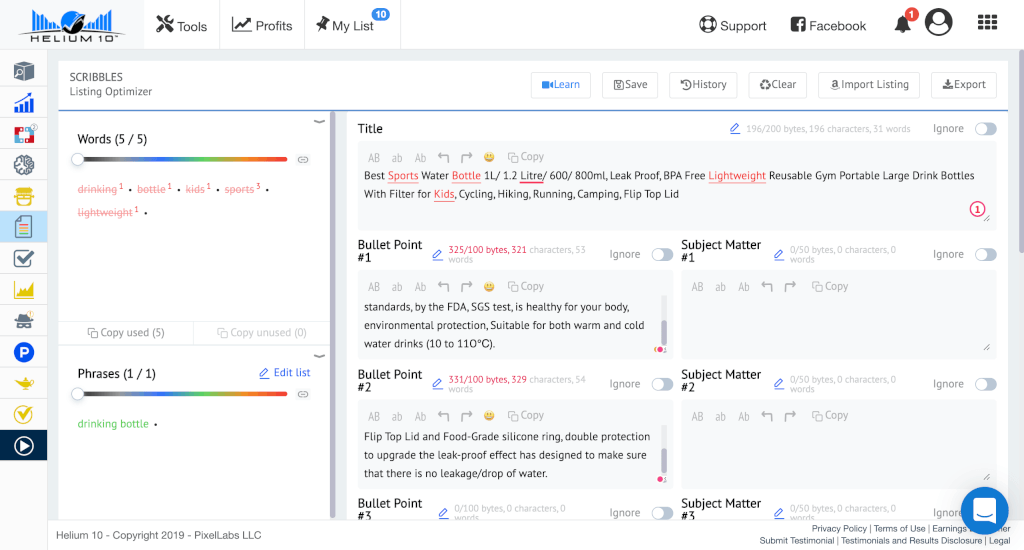 Keyword tracker
You may use the Keyword Tracker tool to see how many keywords are relevant to your food addiction self-help book. If you search for "recipe books," for example, you may find hundreds of books and e-books to pick from. This can be both time-consuming and overwhelming.
The Keyword Tracker tool allows you to narrow down your search to just a few high-paying keyword searches and receive specific data.
Refund Genie
Amazon's Seller Central is designed to be complicated, and it might feel like money is concealed in every product listing at times. If your items are transported to Amazon, they may be misplaced or damaged, but there is no clear way to seek recompense.
Refund Genie walks you through a step-by-step method for respectfully obtaining an email address from Amazon so that you may explain the system fault and receive compensation for the damaged items.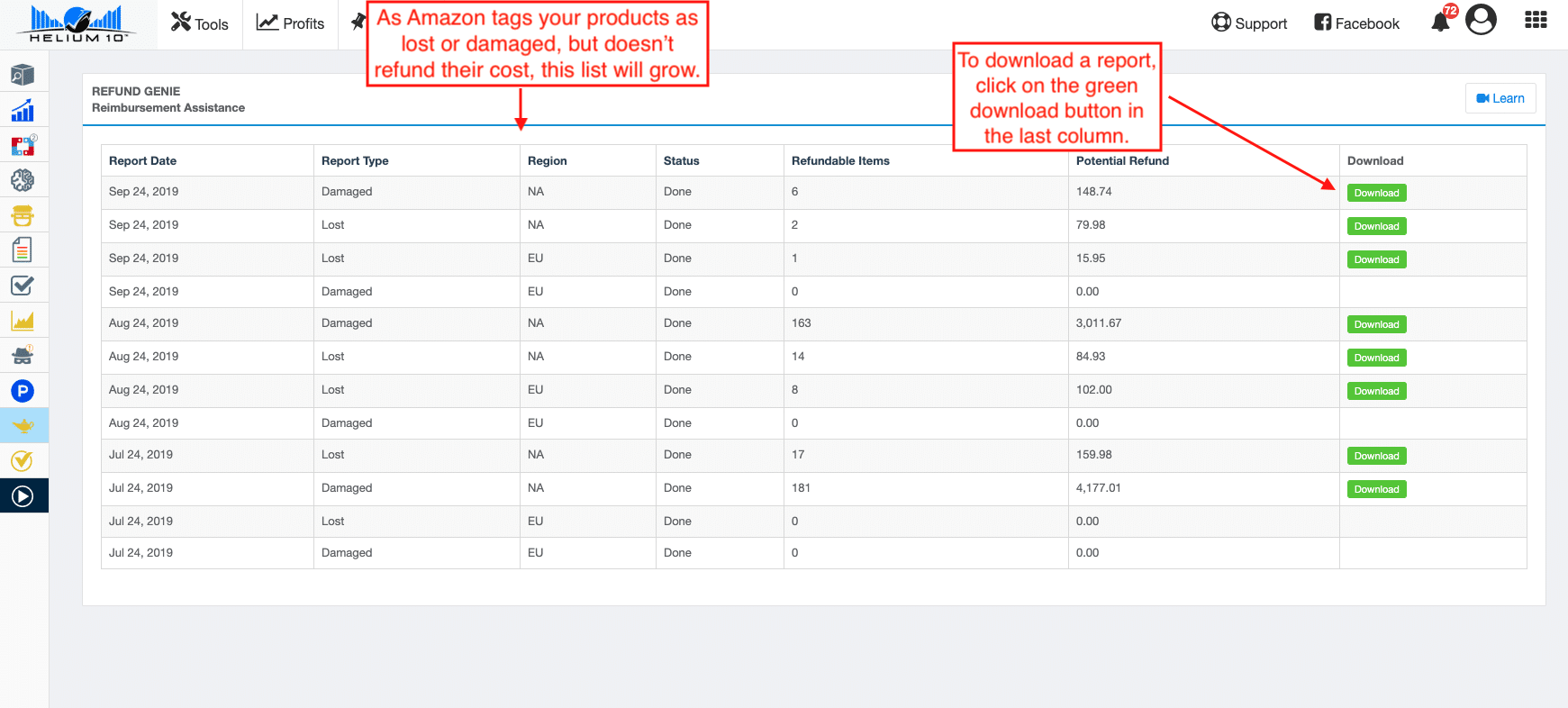 How does Jungle Scout beat Helium 10?
Here are some of the best jungle scout tools for Amazon FBA that, in some ways, outperform Helium 10.
Niche Hunter
The Niche Hunter Tool from Jungle Scout allows you to uncover niche ideas, goods, and relevant keywords based on a variety of critical parameters like category, competition, and Amazon Search Results rank. On a scale of one to ten, Niche Hunter evaluates a product or category and its competition, with one being the least competitive.
Then, taking into account all of the aforementioned parameters, it estimates the listing rank your product will have after it becomes online.
Finally, it displays a list of similar products based on the average price other sellers charge for their products, which is another crucial factor to consider when determining whether or not your target niche is profitable. Its algorithm will assist you in deciding on a niche before you start.
FBA Profit Calculator
Merchants may use the FBA profit calculator to figure out how much they can charge for their products and what the best selling price is. Jungle Scout provides you with an easy-to-read report that contains numerous useful insights about how products are performing.
It can be extremely useful when developing a successful plan because it has access to millions of Amazon product listings to study. Sellers can also keep track of product ideas, including sales, rankings, and earnings.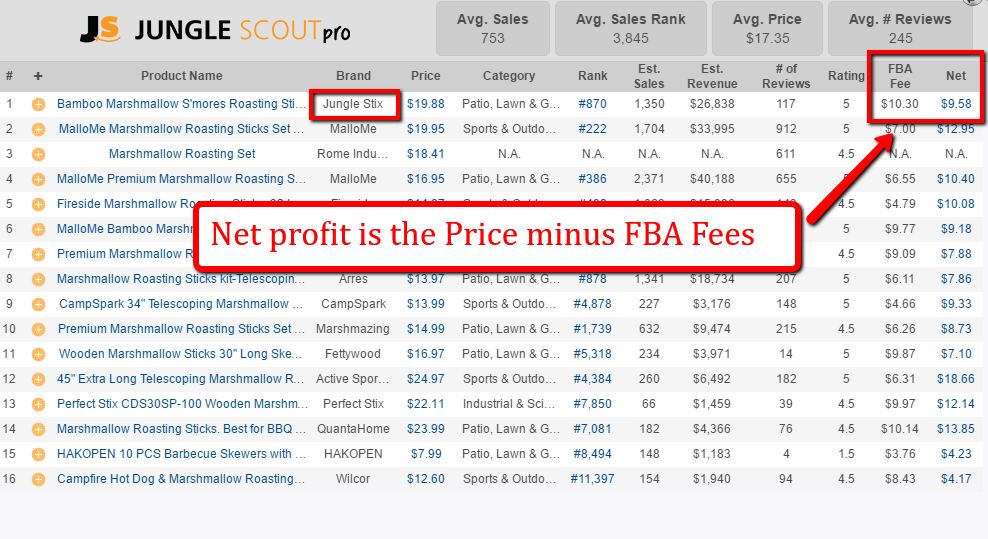 Chrome Extension
Professional Amazon sellers can improve their strategy by eliminating some of the guesswork associated with predicting peak promotions and product sales. In reality, Jungle Scout has created a fantastic Chrome plugin that makes these activities a breeze.
This implies that if someone is running a certain sale, they will have access to an up-to-date summary, including sales data and current Google trends for keywords.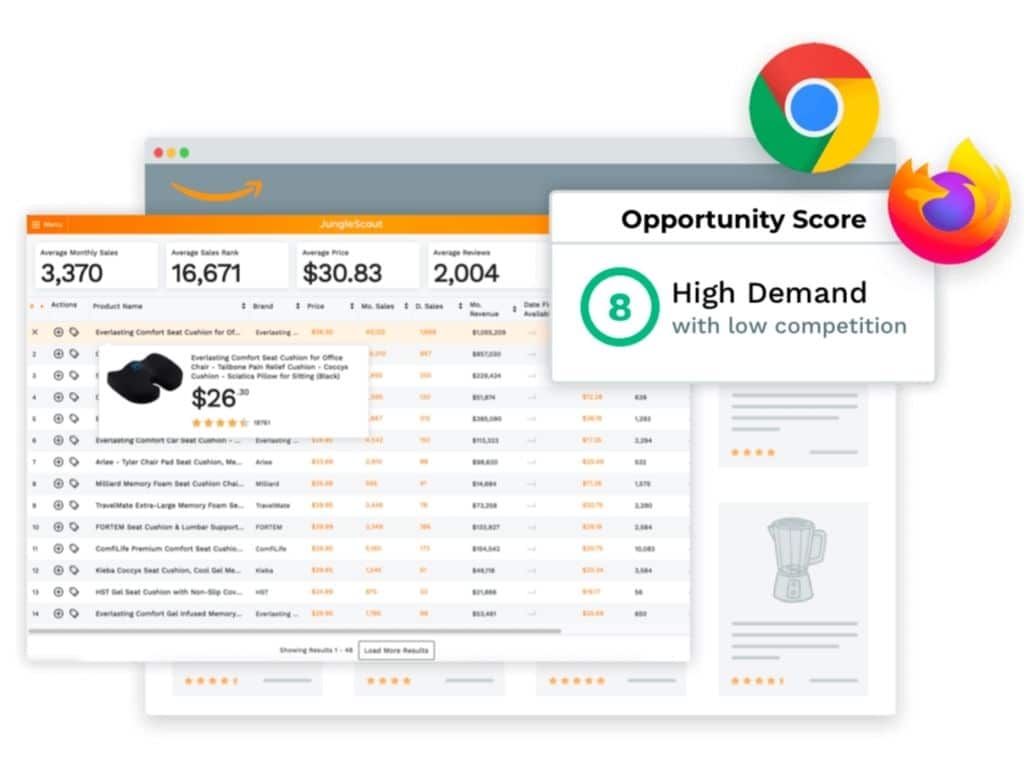 Keyword scout
Keyword Scout is a tool that can help merchants identify appropriate keywords, particularly when it comes to identifying the correct search words for niche markets.
By providing a list of items that match their customers' individual needs, sellers can add products, make informed selections, and assist in the categorization of other products.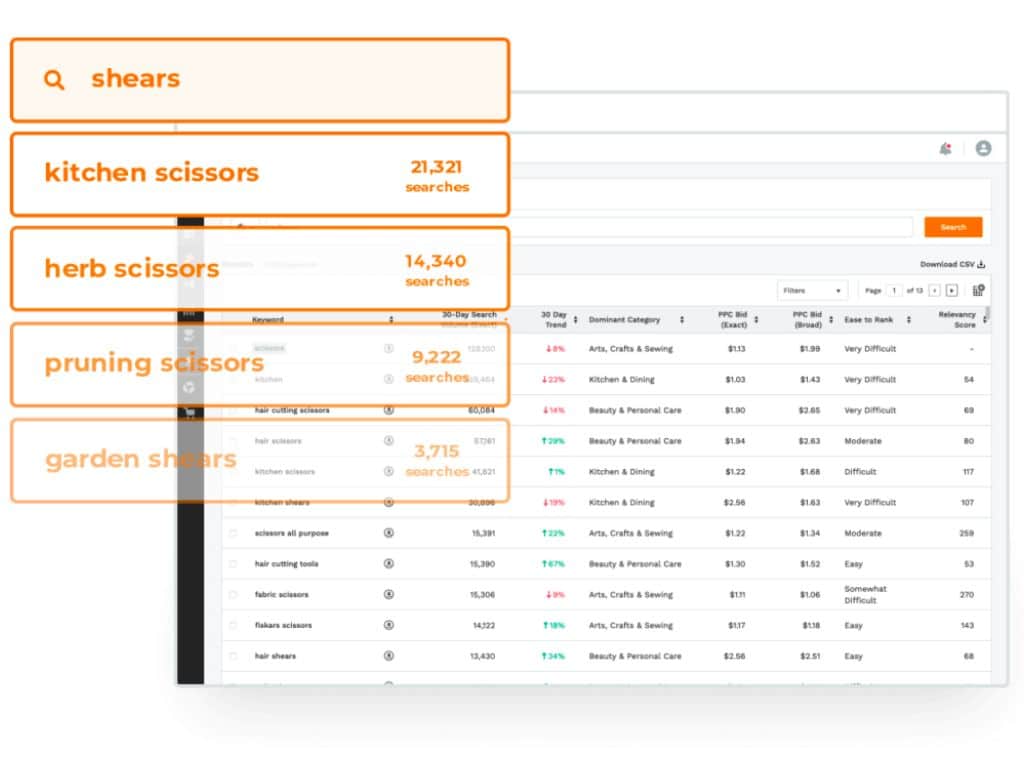 This tool also assists in the discovery of keywords based on particular geographic locations.
Supplier Database
Merchants can use massive amounts of quantity and shipments to find the best suppliers. The Jungle Scout supplier database is especially beneficial for retailers looking for niche products because it lists factories that produce comparable items.
A quick search through an ASIN will inform the merchant which provider is most likely to meet their demands efficiently.
Product Tracker
The Jungle Scout Product Tracker allows you to see how a specific product performs over time. This tool will be extremely beneficial when it comes to analyzing or tracking a product to obtain precise sales data.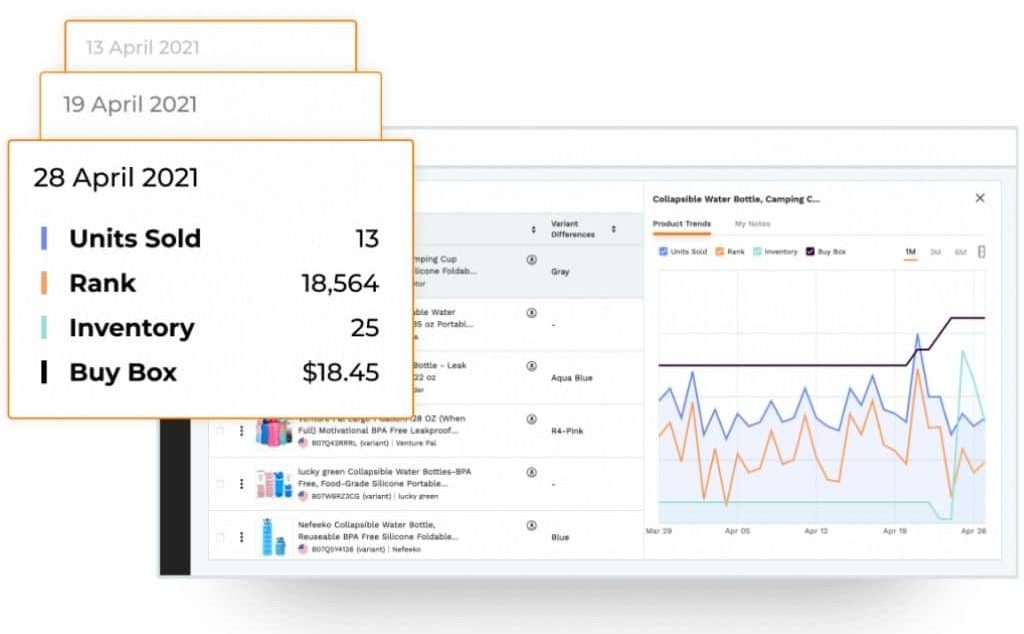 You may check information related to the products such as average pricing, daily units sold, average daily revenue, and more, as well as track total sales of each product and see how much you've made each day.
Let's see how the feature duel between Helium 10 and Jungle Scout turns out. Helium 10 with all its features, appears to be the all-in-one tool that anyone needs to excel, whilst Jungle Scout is quite user-friendly and basic. However, with a little effort, both can perform amazingly well.
Jungle Scout vs Helium 10: Ease of Use Comparison
A new seller is always on the lookout for a tool that is easy to operate and has a user-friendly interface. When you use a tool with a complicated interface, it can be intimidating.
Here is how Jungle Scout and Helium 10 fair against each other on the ease of use.
Helium 10 Ease of Use
Helium 10 comes with a user interface that is simple to use.
Although the user interface is simple, it may be confusing to a newcomer, as demonstrated in the screenshot above. To get the desired outcome, you'll need to use a variety of filters.
When searching for the right things on Helium 10, use the filters option, which will take you to a more advanced product display.
Jungle Scout Ease of Use
Jungle scout features a more user-friendly UI and is better for novices. On the dashboard, you'll find everything you need. Product research is quite straightforward.
To narrow down your results, simply apply particular criteria, such as certain keywords, areas, and seller types. After you've done selecting the filters, click the search button to get the results you want.
You may view all product information on the following page, including price, rank, reviews, product category, monthly income, and more. You may see a product's seasonal performance by clicking on it.
Helium 10 vs Jungle Scout: Accuracy
Helium 10 Accuracy
Helium 10 has a precision of roughly 70-80 percent, with an average of around 75 percent. That is to say:
There's an 8% possibility that the product may fail.
There's an 8% probability that the product will sell half as much as Helium 10 predicts.
There's an 8% possibility it'll sell for less than 1/3 of what it's expected to sell for.
All of them, however, could improve or deteriorate based on your ability to apply Helium 10 tools to the market.
Jungle Scout Accuracy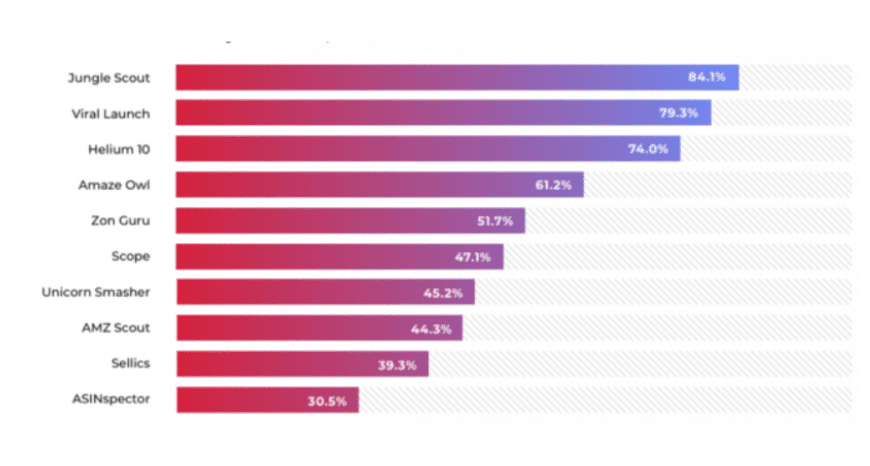 Jungle Scout appears to have a higher chance of success and a lower chance of failure. It has a success rate of roughly 80% to 85%. Perhaps it's because of the simplicity of use and the restricted number of tools that don't necessitate as much immersive learning as Helium 10.
Pricing comparison: Helium 10 vs. Jungle Scout
Well, helium 10 cost is separated into three categories: starter, platinum, and diamond, but there is also a further payment option known as "Elite." The three plans are available on a yearly or monthly basis.
Jungle Scout, on the other hand, offers individual plans such as Basic, Suite, and Professional, as well as package plans such as Start-up Suite and Entrepreneur Suite.
Now let's go through the advantages of both of these websites' pricing plans in further detail.
Helium 10 Pricing Plans:
Helium 10 Offers Four Different Pricing Plans:
Helium 10 Starter Plan( $39/month or $339/year)
The Helium 10 Starter plan starts at $39/ month or $339/year, its features include:
This plan gives you access to tools that may be used for keyword research, listing optimization, and a variety of other tasks.
Helium 10's X-ray feature is completely accessible
Helium 10's Amazon financial analytical dashboard viz. Profits are also accessible completely.
Amazon FBA training which is worth $997 is available
Helium 10 Platinum ($99/month or $999/year)
The Helium 10 Platinum plan starts at $99/month or $999/year and is marked as the "most popular" plan on Helium 10 website it includes:
You get full access to all of the Amazon Product research tools.
With this, you will also have access to the Amazon Keyword Research Tools.
Different tools can be used to create QR codes and Product inserts.
It will provide Hijacker alerts for up to 100 ASINs.
You are equipped with tools to monitor thousands of keywords in real time.
You will have automated customer emails (2000/month)
Amazon PPC analytics with Adtomic
Helium 10 Diamond plan ($199/month or $1999/year)
The Helium 10 diamond plan is the costliest plan of Helium 10 which starts at $199/month or $1999/year and includes:
You get a landing page builder with this plan
Multiple users can log in.
Limits of usage are increased on 15 other tools.
You get full access to amazons PPC with Adtomic
Complete access to different Walmart marketplace tools
Seller Central account connections
Helium 10 Elite($399/month)
The Helium 10 Elite plan includes everything in the diamond pricing plan and starts at $399/month, plus quarterly in-person seminars, access to the secret elite Facebook group, and training from renowned industry professionals. These sessions will be streamed live over the internet.
Jungle scout Pricing Plans:
If you're brand new to selling on Amazon, you can get the entire Jungle Scout suite which is available in three categories, and all available features with each plan are compared below.
Jungle Scout Basic plan:
The Jungle Scout Basic plan starts at $49/month for a monthly payment and $29/month when paid yearly it includes:
It includes the Chrome & Firefox browser extension
The sales analytics feature is accessible
You can track up to 20 products in the product tracker
You get access to the exclusive Jungle Scout training academy.
Supports 10 Amazon marketplaces
24/7 support is available
Jungle Scout Suite Plan
Jungle Scouts Suite plan starts at $69/month for a monthly payment plan and $49/month by applying Jungle Scout suite discount in case of the yearly plan and includes:
You can research and track products, keywords, and suppliers.
Advanced seller features are available to help you manage your business.
extension and opportunity scores are available
You can track up to 150 products and 3500 keywords.
You get access to 10 Amazon marketplaces
24/7 support is available.
Jungle Scout Professional plan
The Professional plan is Jungle Scout's most expensive plan and starts at $129/month for the monthly payment and $84/month for yearly payment, it includes:
You can research and track products, keywords, and suppliers.
Advanced seller features are available to help you manage your business.
Includes extension and opportunity score.
You can track up to 1000 products and 5000 keywords.
You get access to 10 Amazon marketplaces
24/7 support is available.
Jungle scout package plans
You may also choose a package plan if you want a more comprehensive package solution for your Amazon business.
Start-up suite – $189 (3-month suite plan)
Entrepreneur suite- $349 (6-month suite plan)
Jungle scout's package plans include a Start-up suite which starts at $189 and is a 3-month suite plan and an Entrepreneur suite which costs $349 and is a 6-month suite plan.
Both of these include special instructional tools such as Academy seller training classes, live weekly Q&As, Priority onboarding, and a Get Started checklist.
Outcome: When comparing Helium 10's and Jungle Scout's pricing plans, I feel Helium 10 is the better value, despite its higher price, since Helium 10 gives a 30-day money-back guarantee on all of its pricing plans, whereas Jungle Scout only offers a 7-day money-back guarantee.
A 30-day term, in my opinion, is preferable for evaluating a website. If you sign up for one of Helium 10's yearly plans, you'll also get a three-month free trial.
Also, if you are on a tight budget or a new seller who is just starting out on Amazon, Jungle Scout is more affordable and the tools are sufficient to analyze, research, and identify products to sell. As a result, Jungle Scout is a preferable alternative.
Pros and cons: Helium 10 vs Jungle Scout
Now that we're almost done with this evaluation, let's look at some of the advantages and disadvantages of Helium 10 and Jungle Scout.
Helium 10 Pros
Amazon workshops: You have access to amazon training and workshops.
Accuracy rate: Very high accuracy rates
Chrome extension: you get the chrome extension free of cost.
Money-back guarantees: The 30-day money-back guarantee gives you enough time to test out all the features.
Customer support: Helium 10 has remarkable customer support.
All-in-one tool: with all its features it's an all-in-one tool that everyone needs
Tool categorization: The categorization of the tools is quite professional.
Helium 10 Cons
For beginners: It's quite expensive for beginners.
Familiarity with its tools: It takes a bit of practice to familiarize itself with its tools
Ease of use: It's not too intuitive and sometimes cumbersome
Jungle scout Pros
Cost efficiency: Cheaper when compared to Helium 10
Ease of use: Easier to understand and use.
Ease of use: High accuracy rates.
Data and research: It will provide you with the sales data or keyword research for any amazon product
Jungle Scout Cons
Mobile app: It does not have a mobile app
Chrome extension: Even its chrome extension is paid unlike Helium 10.
Tools and features: It has fewer resources compared to Helium 10
Helium 10 vs Jungle Scout: Customer Support & Resources:
Helium 10 Customer Support
Helium 10 has a training academy that teaches users how to utilize the Helium 10 software.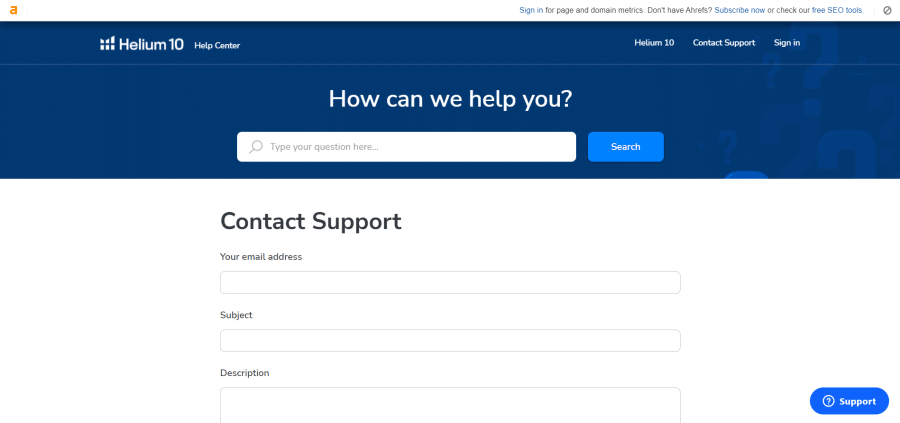 It also offers a Freedom Ticket program, which is characterized as a "hands-on, technical run-through on how to sell on Amazon," although it is only available to the company's highest-paying clients.
Jungle Scout Customer Support
Jungle Scout offers a plethora of resources that help to become a successful Amazon seller. It offers services like Jungle Scout Academy, which teaches you all you need to know about selling on Amazon.
It has a plethora of knowledge in the field of its resources, as well as a personal blog with various in-depth case studies.
Besides this, you also get the live chat feature and question & answer forums. You can also reach out to the support team by making a request on their website, where you'll also find a video guide for getting started and other training videos.
Jungle Scout customer service team guarantees that no one is left in the dark and is available 24 hours a day, seven days a week.
The team of more than 20 people is capable of answering seller-related questions about Jungle Scout products, ensuring that those who use the tool receive the updates they require to make the most of its features and capabilities, and even ensuring that customers have all of the information they require to start and run a successful Amazon business without stress.
What Do People Say About Helium 10?
Helium 10 is a popular tool among Amazon FBA businesses. It has been rated over 4.0 out of 5 on various review sites like G2 Crowd, Trustpilot, and Capterra.

Here is what users say about Helium 10:
I've tried dozens of Amazon tools literally over the years, but I can count on one hand those that actually work, that I use each and every day and that I'd be lost without. Helium 10 is one of those tools and has become an integral part of each of my Amazon businesses. Whether it's tracking our keyword rankings to see how our products are doing, firing up Cerebro to gain crucial competitive intelligence on our competition or using Index Checker to make sure our listings are as optimised as possible, it's my go-to tool-set for giving my businesses the competitive edge we need.

Mike McClary — Amazing Selling Machine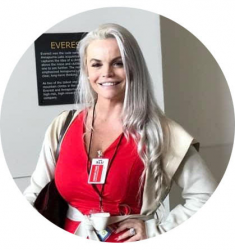 When my clients ask me what's the best thing they can do to improve their Amazon strategies, I tell them to get Helium 10! At RankBell, we have worked on over 1,500 product launches with hundreds of clients and have tried many of the tools out there that claim to help scale your Amazon business. From this experience, I can tell you nothing compares to the powerful set of tools available in Helium 10.

Izabela Hamilton — Founder and CEO of RankBell
In the past, I paid hundreds of dollars per month for different tools that all of them combined are not as effective as Helium 10 is. You know a tool is good when you open it every single day and use it for a variety of different things – Product research, keyword research, keyword tracking, overall profit, and the list goes on. With the benefits Helium 10 has to offer, I keep finding keywords and products gems all the time – Just finding 1 good product or 1 strong keyword that was overlooked by others, can easily be worth the yearly cost of Helium 10.

Tomer Rabinovich — TopDogSummit
Helium 10 has the largest data set of products and keywords, making it my #1 favourite tool for Product & Keyword Research. Wait! It gets better! They update and add new tools all the time! Have a problem? Suggest it, and they will add it in or fix it, if possible. I highly suggest you check out these awesome tools. Helium 10 has paid for itself over 10x. I have gotten over $16,000 back with Refund Genie.

Brock Johnson-Brock Johnson YouTube Channel
Helium 10 provides everything that a beginner or advanced Amazon seller needs to increase product ranking revenue and most importantly, profit margins. Paying for several different subscriptions is no longer necessary because Helium 10 combines everything you need into one software. If you really learn how to use it, you'll have a huge advantage over your competition!

Tatiana James — Amazon FBA Expert & Youtube Star
Conclusion: which one is better Helium 10 or Jungle Scout
This comparison of all the features, cost, and other factors between Helium 10 and Jungle Scout was a tough one. So with all I've discussed in the article, it's time to wrap up the comparison and reach a final decision.
And If you'd want to read more about any of these tools, we've posted detailed articles on Helium 10 Review and Jungle Scout Review. As a result, you will have a greater grasp of the performance and usability of your Amazon FBA Business.
Now the first question that emerges is which of the two is superior, Helium 10 Vs Jungle Scout. This question's response will differ from person to person depending on their budget, needs, and preferences. Don't worry, I'm not going to sign off by offering a blunt response in general.
Both Helium 10 and Jungle Scout offer advantages over one another, such as Helium 10's refund genie, which will supply you with quick refunds.
It also offers hijacker alerts and an excellent sales dashboard, whereas Jungle Scouts' supplier database and giveaway platform, which are not present in Helium 10, help to ensure the success of your product.
However, Helium 10 is, without a doubt, one of the best commercially accessible software solutions for Amazon sellers, in my opinion. The main benefit of this application for keyword optimization is its large database of high-quality keywords, as well as a helpful interface that allows you to spy on competitors and watch their product selections in detail.
Furthermore, Helium 10 has a large and dependable database to utilize while conducting product research, and the accuracy is excellent. The Helium 10 App enables sellers to easily gain insight into all trends and items while remaining up to date from anywhere.
FAQs On Helium 10 vs. Jungle Scout
Is It Possible To Get Jungle Scout Or Helium 10 For Free?
Helium 10 takes the edge over Jungle Scout in terms of a free-priced version. You can use some features of Helium 10 for free while Jungle Scout free version is only available upon request,
Which one is the most suitable for beginners? Jungle scout or helium 10.
Jungle Scout is a terrific website that can help you find Amazon products. However, the free trial option and pricing plan may make Helium 10 a better choice for some of your new vendors.
Which one can you use on your mobile phone, Helium 10 or jungle scout?
Subscribers to Jungle Scout do not have access to any official mobile apps. The program, on the other hand, has a display capacity that makes it suitable for use on mobile devices such as iPads. You can also use this if you don't want to change the layout. Meanwhile, Helium 10 has developed an interactive interface that you may engage with using your iPhone or Android smartphone.
Which is cheaper Jungle Scout or Helium 10?
Jungle Scout's pricing certainly outperforms Helium 10's if you're new to selling on Amazon. It is less expensive and provides access to all of the features. You must start with a more expensive account if you want access to all of Helium 10's capabilities, which may be too pricey for new merchants and entrepreneurs.
Can I cancel JungleScout & Helium 10 anytime?
You can cancel your membership for either product at any time. Regardless of whether the period is monthly, biannually, or annually, you will be charged until the end of the period.
Is Jungle Scout Free?
Although Jungle Scout does not provide a free trial, our normal programs come with a 7-day money-back guarantee.
Who should use JungleScout?
Jungle Scout is ideal for Amazon FBA business owners on a tight budget that requires a solution with a quick learning curve.
Who Should Use Helium 10?
Helium 10 is best for someone seeking for an all-in-one solution for product selection, optimization, analytics, and store administration on Amazon.
Can I use Helium 10 to Manage Amazon PPC campaigns?
Yes. The PPC Audit tool from Helium 10 will evaluate your data in real-time and provide actionable insights based on your individual campaigns.
Does Helium 10 have an API?
When you use Helium 10's tools, you're also using an API, but it includes data from several sellers' products that Amazon has made available. Magnet — Use this tool to find the most relevant, high-volume keywords so you can increase organic traffic and sales.
How does Helium 10 get data?
Helium 10 will make every effort to give you the most up-to-date information available.
Helium 10 gets its data from Amazon's API and uses it in tools like PROFITS, REFUND GENIE, FOLLOW-UP, INVENTORY PROTECTOR, and ALERTS.