You are tired of wasting time and money on a shopping cart that is glitchy, unstable, and hard to use. In this Thrivecart Vs Samcart article, you can learn to set up your store in minutes and get back to selling quickly.
We recommend ThriveCart Over Samcart
Thrivecart is an online shopping cart solution that allows you to construct high-converting checkout pages and accept payments directly from your website. You can Grow your income from existing traffic with the highest converting cart for marketers.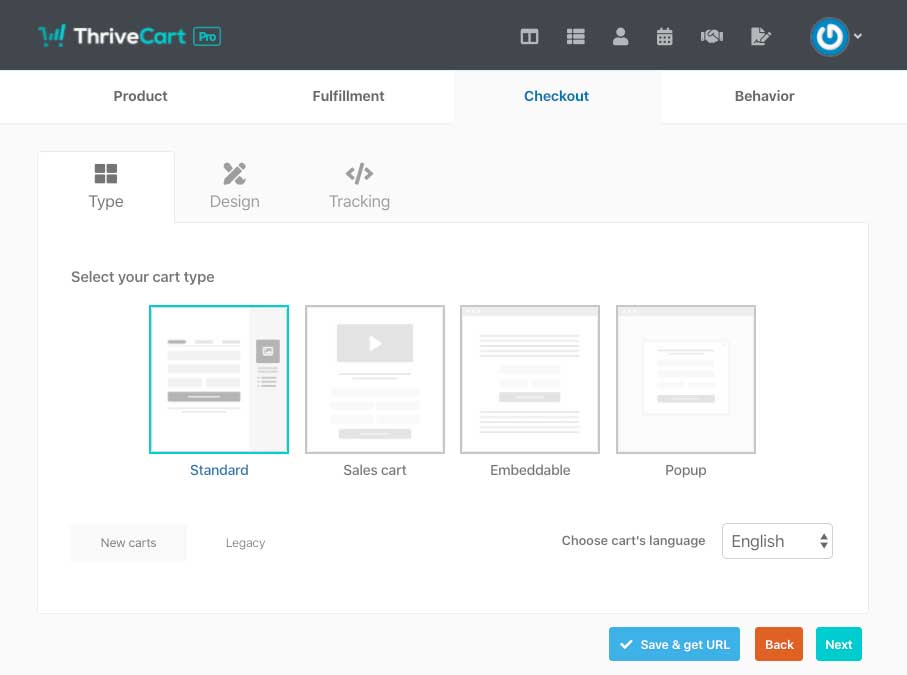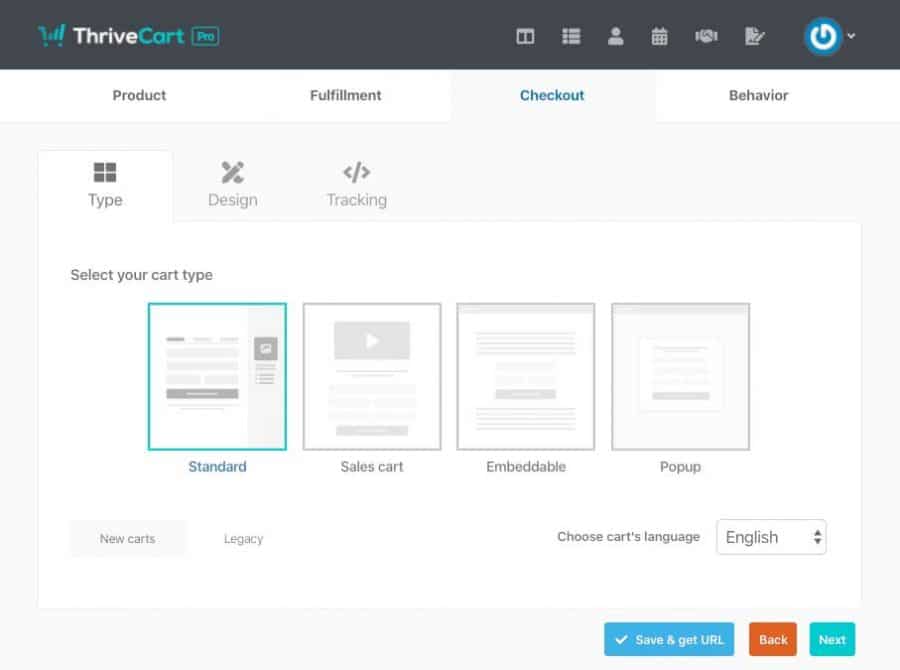 If you're going to sell something online, you need to improve your sales process. However, failing to include checkout pages in the process might result in a huge loss of prospective sales. Businesses that employ the right checkout cart will simply enhance sales conversions and average revenue per user.
You can have your site up and operating in minutes using the drag-and-drop capability offered by these sale funnel builders. They are the most effective strategy to expand your eCommerce business.
So, let's evaluate each of them to assist you to decide which one Thrivecart Vs Samcart is best for your sales funnel. Get started!
Bottom Line Up Front: Based on my overall experience, it is difficult to beat the additional integrations and one-time price offered by ThriveCart here (see the special offer for our readers). Additionally, It is an excellent shopping cart solution for the sale of digital products. Having said that, I discovered that using an online shopping platform such as SamCart helps to enhance revenues by raising the conversion rates of customers. In addition to being somewhat simpler to use, it also comes with a free trial period of 14 days, which makes trying it out without making a commitment possible.
Thrivecart Vs Samcart: Side-by-Side Comparison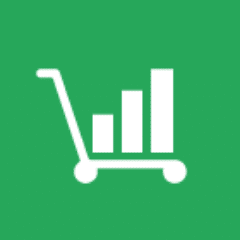 ThriveCart is software that can help you scale your core business operations online with ease and efficiency.

In short, ThriveCart helps you to sell and receive payments for your physical products, digital products, services, subscription, etc.
SamCart is the first eCommerce platform built for businesses that sell directly to the customer and hence help them increase their sales and increase the traffic on their website.

In a nutshell, SamCart helps you to sell almost everything on the internet like products, services, courses, seminars, digital products, events, books, etc.
ThriveCart provides a lot of features and nothing comes close to ThriveCart when it comes to functionality and it can be quite overwhelming for a beginner.
Whereas SamCart provides a great user interface, it is clean and it is easy to use.
In pricing, in my opinion, no one can beat ThriveCart. You can get ThriveCart for a one-time payment of $495 and get a lifetime excess to it.
SamCart comes with 3 Pricing Plans as Launch Plan for $49/ month while Grow Plan costs you $99/month and Scale Plan is for $199/month.
When it comes to Customer Support, ThriveCart and SamCart are at par.

ThriveCart provides 24*7 customer support on phone or on chat and resolves your issues pretty quickly.
SamCart on the other hand has a thriving Facebook community and good customer support.

SamCart also conducts various live webinars, training courses, etc.
We all need the best for our business, and this applies to the software we use to run our business online. Thrivecart and SamCart are two of the leading software for your online shopping cart and come with a host of features.
So, are you confused about which one to buy?
Well, don't worry, we have got you covered and hopefully, after reading this article on ThriveCart vs. SamCart, you will be able to make the right choice.
We will compare both the software on the basis of a few important buying criteria like the price, the features, the number of customers, customer support, user experience, and user interface, and lastly we will also look at some extra features that each of these software offers.
In the end, I will tell you which one is better than the other. Before going further checkout Thrivecart Coupon & Discount. If you want to save some extra bucks in your pocket, what are you waiting for hurry up and grab the deal now.
Main Differences Between SamCart vs ThriveCart
The following are the primary differences between Thrivecart and SamCart:
ThriveCart, which is the best alternative to Samcart, includes countdown times for limited availability, whereas SamCart does not.
Samcart a Thrivecart alternative, charges a monthly recurring fee while Thrivecart users pay a one-time fee to sign up for Thrivecart's services.
ThriveCart is the only shopping cart solution that supports ApplePay; SamCart does not.
The collection of digital sales taxes is an integrated feature of ThriveCart, whereas SamCart requires the connection of a third party.
SamCart has been around for a longer period of time than its competitor, ThriveCart, which is still in its infancy.
The UI of SamCart is simpler and easier to use.
We recommend ThriveCart Over Samcart
Thrivecart is an online shopping cart solution that allows you to construct high-converting checkout pages and accept payments directly from your website. You can Grow your income from existing traffic with the highest converting cart for marketers.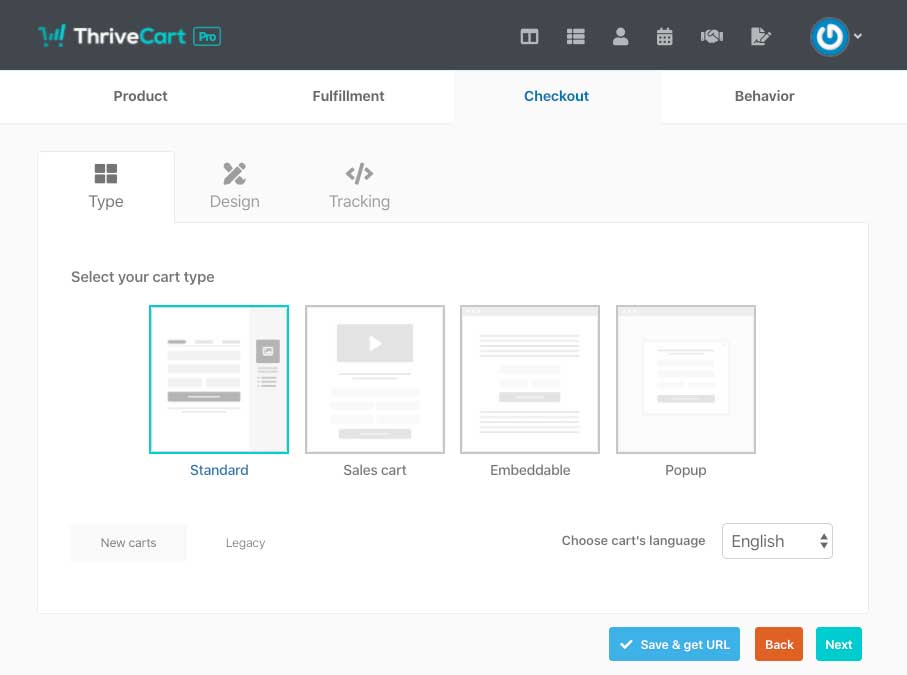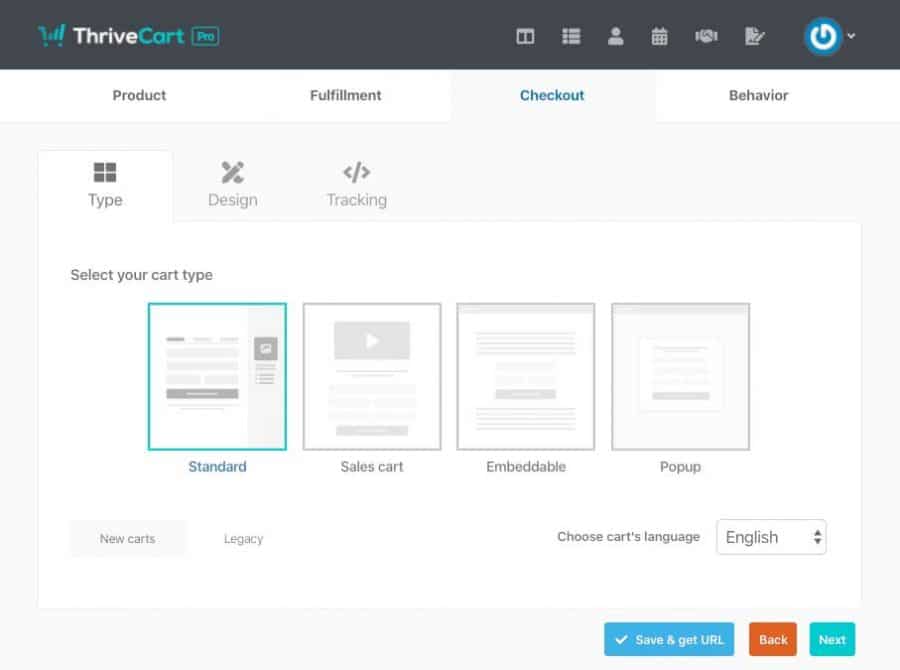 How Are SamCart and ThriveCart the Same?
What's the same about SamCart and ThriveCart?
Both SamCart and ThriveCart are great at optimizing conversion rates and making upsells, so there are a lot of features that are similar between the two.
Upsells, downsells, and bump offer: Both platforms let you make upsells, downsells, and bump offers to make more money per user on average.
Payment Options: Customers can choose from a variety of ways to pay, such as free trials, coupons, "pay what you want," and different payment plans.
Landing Page Builder: Make unique landing pages that you can use to sell things.
Courses: Instead of using a third-party service or making your own WordPress site, you can now host your course with SamCart or ThriveCart.
Abandoned Cart Notifications: Send emails through your email marketing provider to visitors who have left items in their shopping carts. This will help you get the money you lost.
Subscriptions: Offer payments for your product or service on a recurring basis through subscriptions.
Options for your shopping cart: You can add it to your existing website or make a separate sales funnel.
Affiliate Management: Use an in-house affiliate center to find affiliates, track sales, and pay affiliates.
API: Both have a way for you to get to your customers and orders through an API.
Reporting: Keep an eye on clicks, orders, conversion rates, refunds, and other information about sales.
Transaction Fees: Don't pay extra payment processing fees on orders unless the customer's payment method charges seller fees.
A/B Testing: Use design and copy split tests to improve your funnel over time.
Sales Taxes: Automatic sales tax and VAT.
ThriveCart vs SamCart: An Overview
While ThriveCart and SamCart may look similar to you, let's get an overview of them.
ThriveCart Overview: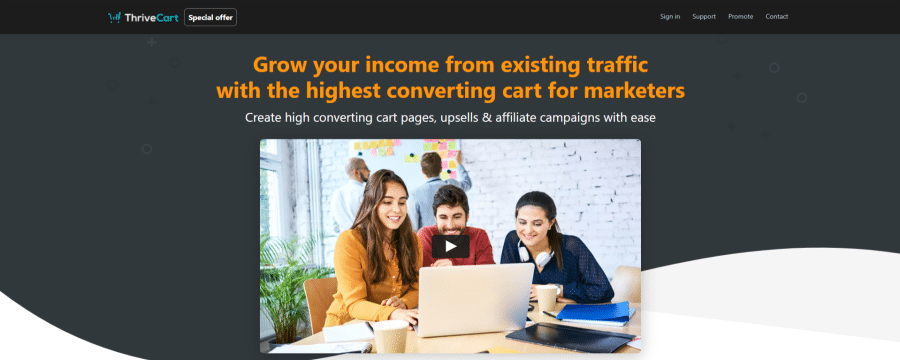 ThriveCart has expanded its features and has become a complete business solution that can help you generate more sales, market your products and services, provide you analytics and research support, create appealing landing pages, and a lot more.
It may not be the perfect one-stop solution for all your business needs, but it is definitely one of the best investments you can do to make your business operation more efficient.
At present, there are more than 156K vendors/affiliates that are using ThriveCart, it has supported the sales of 200K products and has been a platform for almost 9 million orders and transactions worth $1.26B.
You can get ThriveCart for a lifetime at just $495. Yes! Lifetime excess and one-time payment!
We recommend ThriveCart Over Samcart
Thrivecart is an online shopping cart solution that allows you to construct high-converting checkout pages and accept payments directly from your website. You can Grow your income from existing traffic with the highest converting cart for marketers.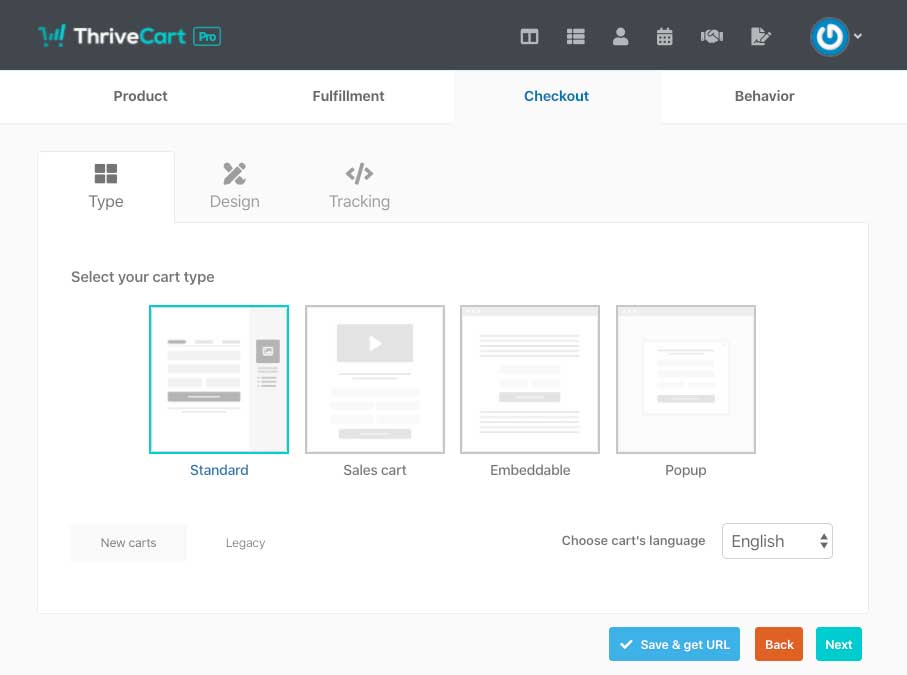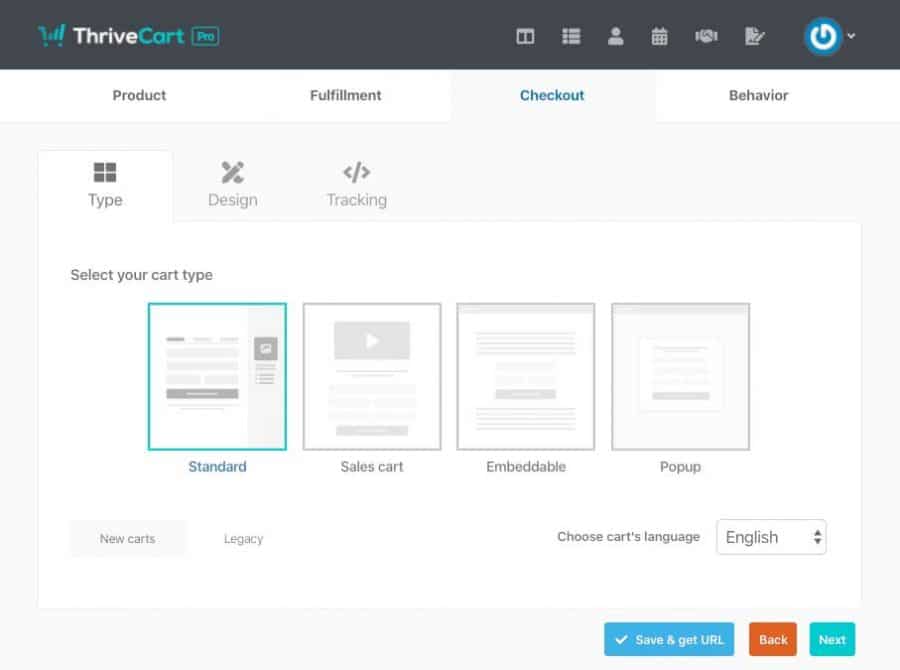 SamCart Overview:
SamCart has extended its services from just being a facilitator for sales to providing an efficient tool to create landing pages, providing templates, marketing, analytics, and a lot more.
SamCart also provides courses on eCommerce to its users, has a large community of users on Facebook, and it boasts about its strong community and customer support.
Unlike ThriveCart, in SamCart you need to pay a monthly subscription.
The SamCart pricing starts as low as $49/month and it can go up to $199/month.
what else can you do using ThriveCart and SamCart?
To create a new checkout page, you can use Thrive Cart or SamCart. However, you can't predict how well the shopping cart you built will perform once it's live.
As a result, both of these platforms provide an A/B split to measure performance and help you in analyzing which is going to get you more sales and revenue.
ThriveCart and SamCart provide fast access to critical analytics, such as refund rates, conversions, and views. You can build reports weekly or monthly on either of these platforms and offer them to your clients or business companions.
You can provide better services by monitoring subscriptions, tracking links, and using dunning alternatives. You can also use ThriveCart and SamCart to create high-converting sales funnels that walk your consumers through each stage of the buying process.
Why do you need a checkout cart application in your business?
It is one of the utmost importance while conducting business on the internet by selling goods or services, to direct customers immediately from the sales page to the payment processor, such as Stripe or PayPal.
On the other hand, the following features are absent from the checkout pages (or processes) of many vendors:
Personalization of the checkout page's layout and its contents is possible.
Payment options (e.g. one-off payments and installments)
Cart features in plenty, such as the auto email and the save email options.
Emails sent to customers whose shopping carts were left unfinished are called shopping cart abandonment letters. These emails are designed to persuade customers who may have experienced difficulties during the checkout process to complete their purchases.
one-click upsells, coupon codes, and price increases that they may add to their shopping carts.
Different payment processors.
When it comes to increasing sales conversions, one of the most important factors for businesspeople to consider is the checkout cart they use.
There are a lot of different shopping cart applications that can be found on the market today. But finding the appropriate one isn't always a stroll in the park.
There are two big shopping cart applications on the market that will give you the services you're searching for to maximize your funnel hacking.
Both of these applications are available to you. However, it is of the utmost importance to study them and learn which one will serve your requirements in the most satisfactory manner. Both SamCart and ThriveCart are powering these checkout pages.
Instead of writing a separate SamCart Review or ThriveCart review, I figured it would be most helpful to compare and contrast the two products head-to-head. The majority of marketers will, at some point, have to choose between the two options or at least think about the other possibility.
How ThriveCart And SamCart can help you in your business:
In today's world, if you don't have an online presence for your business then you are leaving a lot of money on the table if you have an online presence then you need to get the best out of that business and that is where the tools like ThriveCart and SamCart helps you
The most important point where these tools can help you is in doing UpSells and helping you increase your sales revenue.
Your website is the face of your business and you need to communicate well, these tools help you to interact with your customers more effectively
These tools help you to make your website look easy to navigate and attractive to the customers
ThriveCart and SamCart provide you with analytics and research support to improve the customer experience and track the customer journey on your website
They help you to do A/B Testing to help you understand which campaign of yours is working fine and which isn't working for your business.
Apart from all this, these eCommerce tools for your business helps you to do marketing, sell digital products, create membership websites, provide coupons and discounts to your customers, receive feedback from your customer, help you in doing your taxation, receive payments, and a lot more.
Hence, if you are running an online business, make sure that you are using the best tool for your business to grow online.
Do shopping carts created using SamCart And ThriveCart boost conversion rates?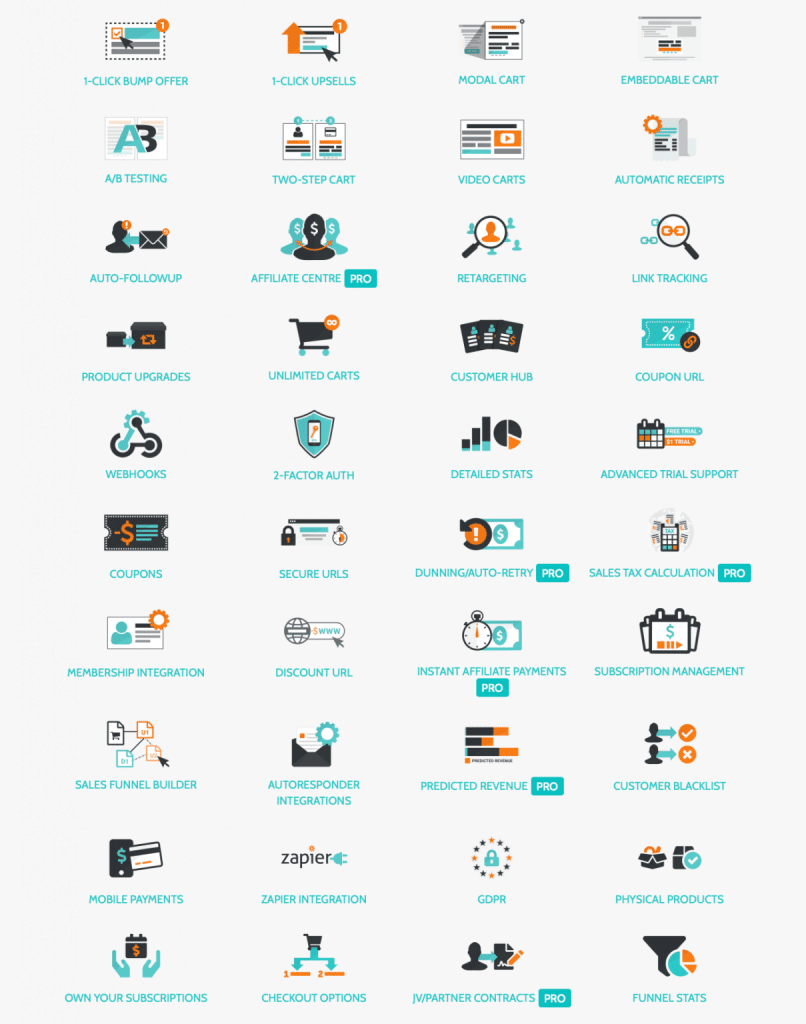 The simple answer is yes, To convert one-time purchasers into loyal consumers, provide a fantastic shopping experience to each new visitor to your eStore. You can customize each checkout page with your brand's logo, upload photos of the product you're selling, or include testimonials from some of your customers.
Both Samcart Vs Thrivecart can also be used to create shopping carts that offer:
Order bumps
Upsells
Subscriptions
Order bumps
Discount Coupon Codes
Free or paid trials
With ThriveCart, you can create two-step, modal, or embeddable checkouts. If you're looking for a platform that can handle a variety of shopping carts, SamCart might not be the best option.
Either of these checkout pages can increase your conversion rates. ThriveCart is more dependable because it gives you more flexibility to create a new cart.
Conversion rates are determined by more than just checkout pages, so don't expect ThriveCart or SmartCart to work if you don't have a solid conversion optimization strategy in place.
What Are The Features Do Samcart Vs Thrivecart Offer?
| | |
| --- | --- |
| Features of ThriveCart | Features of SamCart |
| 1-Click Bump offer | Drag & Drop Builder |
| 1-Click Upsells | Pre-designed Templates |
| Modal Cart | Unlimited Products |
| EMBEDDABLE CART | Localization |
| A/B TESTING | Digital Wallets |
| Two-Step Cart | Custom Domains |
| Video Carts | Pre-Purchase order Bumps |
| Automatic Receipts | A/B Testing |
| Auto Follow-up | Once click Upsells |
| Affiliate Centre | Smart Pixel Tracking |
| Retargeting | Advanced Reporting |
| Link Tracking | Add to order |
| Product Upgrades | Pay What You Want |
| Unlimited Carts | Advanced Subscriptions |
| Customer Hub | Integration Engine |
| Coupon URL | Taxes & VAT |
| WebHooks | Partial Refunds |
| 2-factor Authentication | Custom Fields |
| Detailed Stats | Payment Processors |
| Advanced Trial Support | CRM Integrations |
| Coupons | Coupons & Discounts |
| Secure URLs | Payment Options |
| Dunning/Auto-retry | Customer Portal |
| Sales Tax Calculation | |
| Membership Integration | |
| Discount URL | |
| Instant Affiliate Payments | |
| Subscription Management | |
| Sales Funnel Builder | |
| Autoresponder Integrations | |
| Predicted Revenue | |
| Customer Blacklist | |
| Mobile Payments | |
| Zapier Integration | |
| GDPR | |
| Physical Products | |
| Own your Subscriptions | |
| Checkout Options | |
| JV/Partner Contracts | |
| Funnel States | |
ThriveCart offers far more features when compared to SamCart.
Integrations Option available On ThriveCart Vs Samcart:
| | |
| --- | --- |
| ThriveCart Integrations | SamCart Integrations |
| ActiveCampaign e-mail marketing | ActiveCampaign |
| MailChimp | AWeber |
| InfusionSoft | Instant Contact |
| AWeber | GetResponse |
| GetResponse | InfusionSoft |
| Any autoresponders (using HTML) | OntraPort |
| Digital Access Pass | ConvertKit |
| HubSpot | iContact |
| Wishlist Member | MailChimp |
| Kunaki | Digital Access Pass |
| LeadPages | HubSpot |
| ConvertKit | Kajabi |
| Member Mouse (membership site tool) | Member Mouse (membership site tool) |
| OptimizePress | OptimizePress |
| Stripe | PayPal |
| PayPal | Stripe |
| ConvertKit | Zapier automation integration |
| Member Mouse | Maropost |
| Zapier integration | Wishlist Member |
| iPhone/ApplePay | |
| GooglePay | |
ThriveCart clearly offers more integrations than SamCart
Where ThriveCart beats SamCart?
ThriveCart is built for more advanced sellers and is looking forward to scaling its online business
In ThriveCart you just need to pay once and you get lifetime access. Hence, ThriveCart has won every pricing game with its peers.
ThriveCart provides two-step authentication whereas SamCart lacks that feature.
ThriveCart offers a digital tax calculator, this feature can help big businesses with taxation purposes
ThriveCart supports both ApplePay and Google Pay both hence, making it easier for users across all types of mobile devices to make payments easily
Where SamCart beat ThriveCart?
SamCart is a great product for those who are just beginning their online business, it is easy to use and navigate.
SamCart offers some of the best templates to make your website look attractive.
SamCart allows gives you the freedom to decide how your check-out page should look. SamCart offers many pre-defined check-out page designs
SamCart is a great platform for membership sites
SamCart provides a 14-day free trial before you make a purchase decision, ThriveCart does not offer any such trials.
We recommend ThriveCart Over Samcart
Thrivecart is an online shopping cart solution that allows you to construct high-converting checkout pages and accept payments directly from your website. You can Grow your income from existing traffic with the highest converting cart for marketers.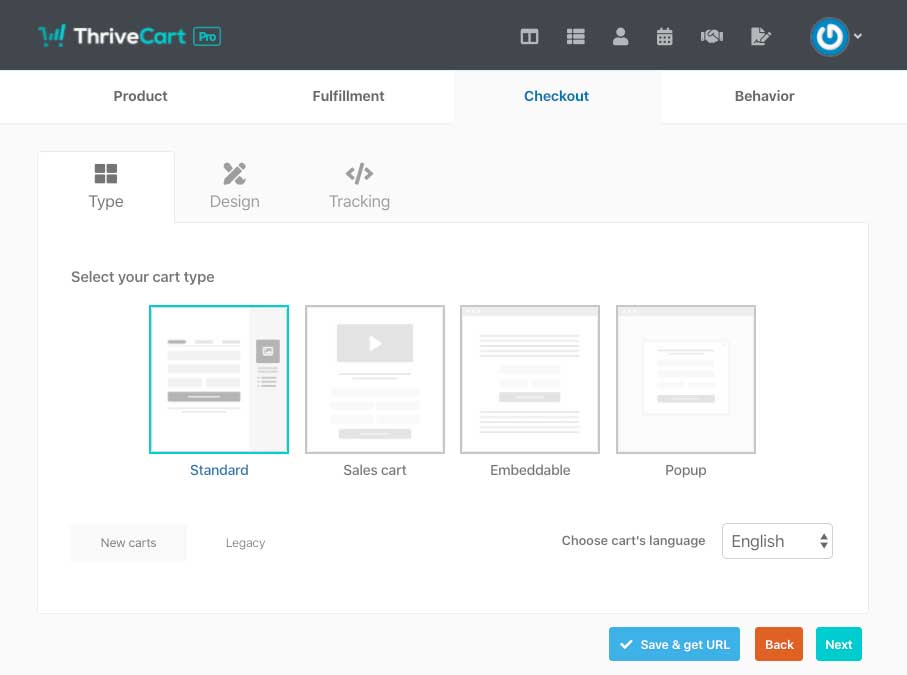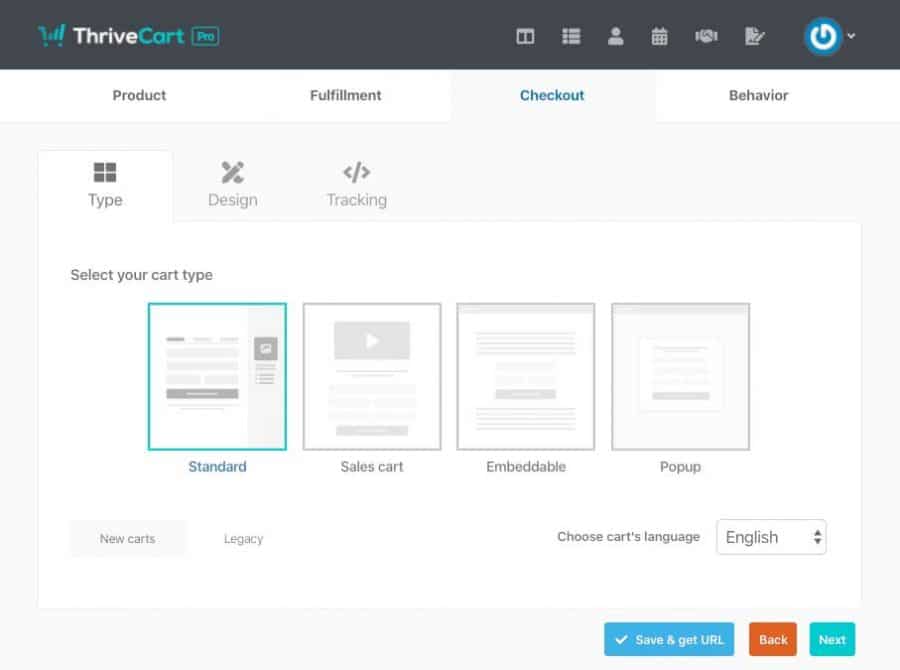 Let us compare both ThriveCart vs SamCart in little more detail:
Design & Customization
SamCart has Drag and Drop Builder, this feature helps you to decide how your webpage should look. It helps you to customize funnel pages, memberships, product listings, and landing pages.
SamCart also provides some sets of amazing pre-designed templates for various purposes like Calls to Action, guarantees, etc. this feature is absent in ThriveCart.
ThriveCart does not have such advanced customization tools, though all the elements are present there is little scope for you to be creative if you use ThriveCart.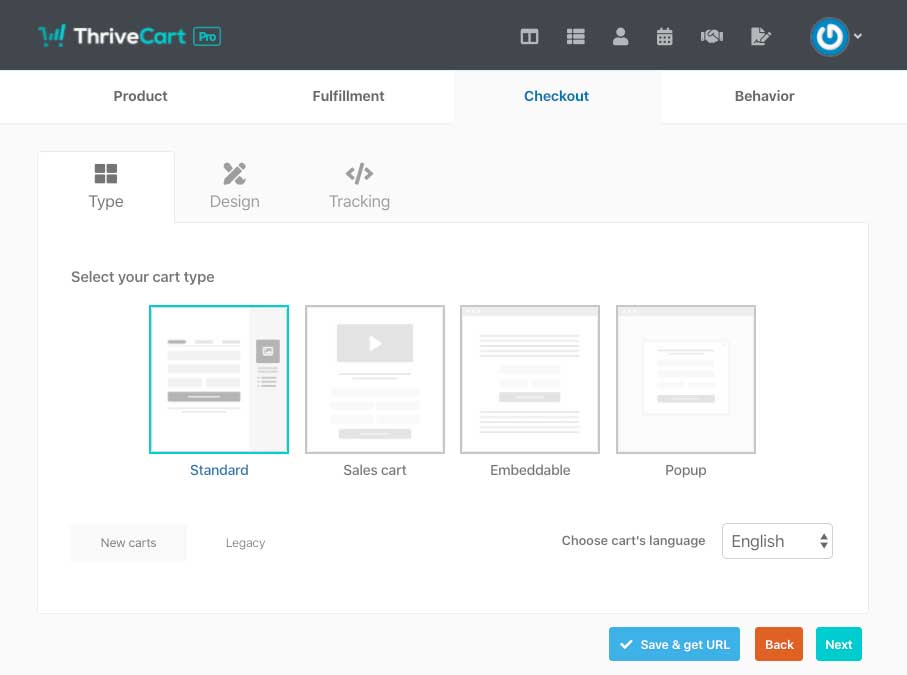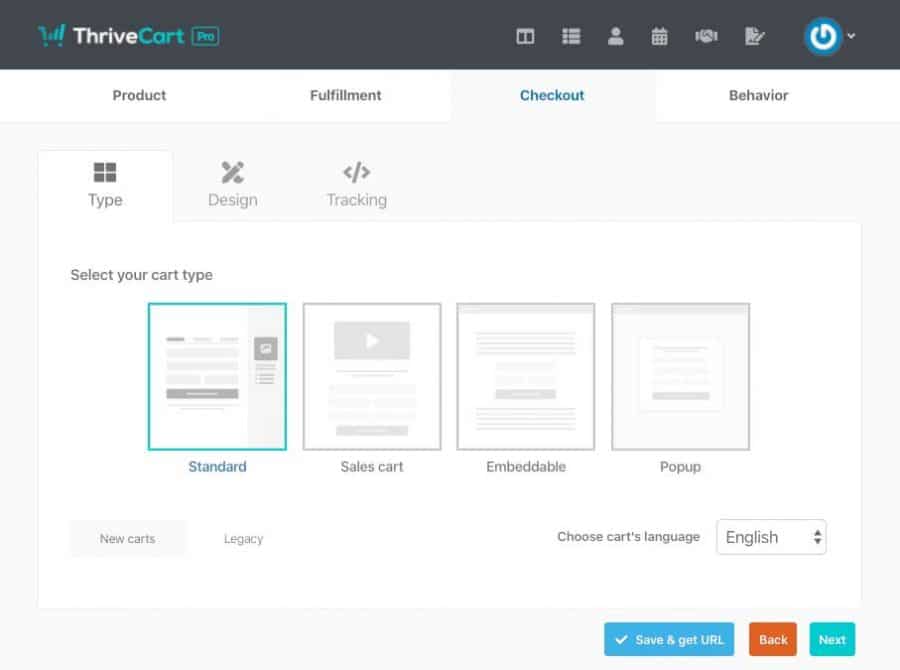 Products
With the help of ThriveCart, you can sell physical as well as digital products, create URLs for the products, integrate the payment gateway with your product, and lastly invite affiliates to market your products and increase your visibility.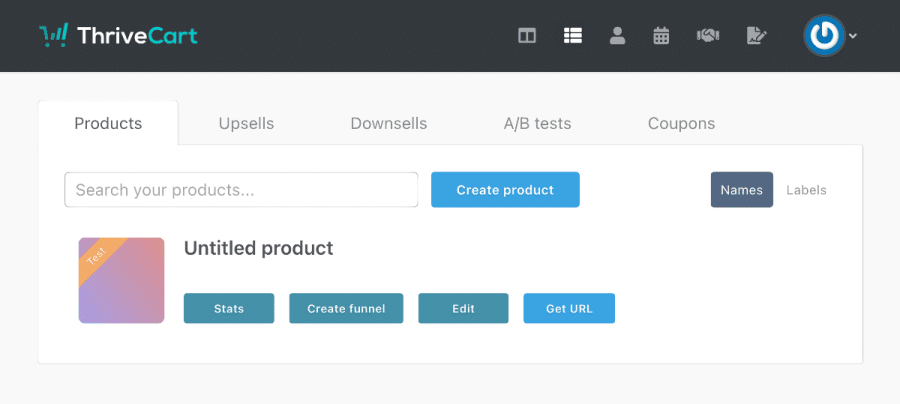 With the help of ThriveCart and SamCart, you can also create a Bump offer and increase your sales. Creating and selling products on SamCart and ThriveCart is very much the same.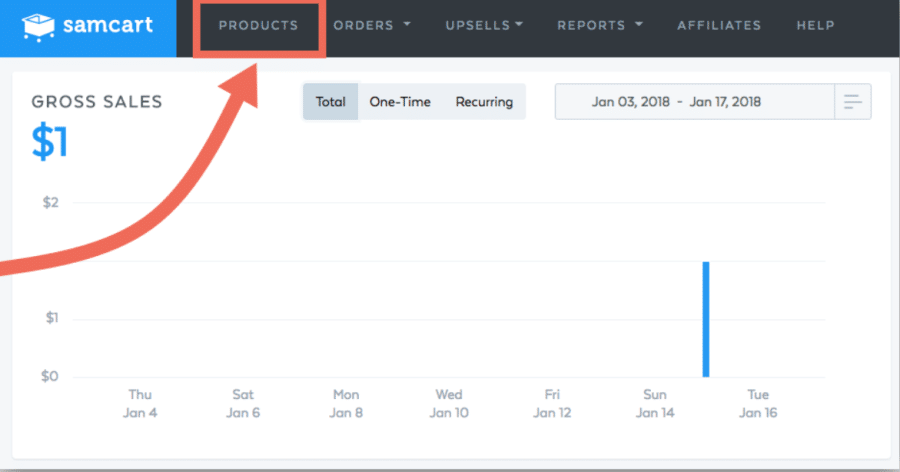 However, SamCart is also an ideal platform for membership and subscription-based services and products hence it allows monthly, weekly, quarterly and semi-annual payments.
Funnels
Bothe, ThriveCart and SamCart are not specialized funnel tools like Clickfunnels and Funnelytics but they do offer limited Funnel features.
With ThriveCart and SamCart you can create funnels for your products; you can create 5 upsells and 5 downsells in both ThriveCart and SamCart.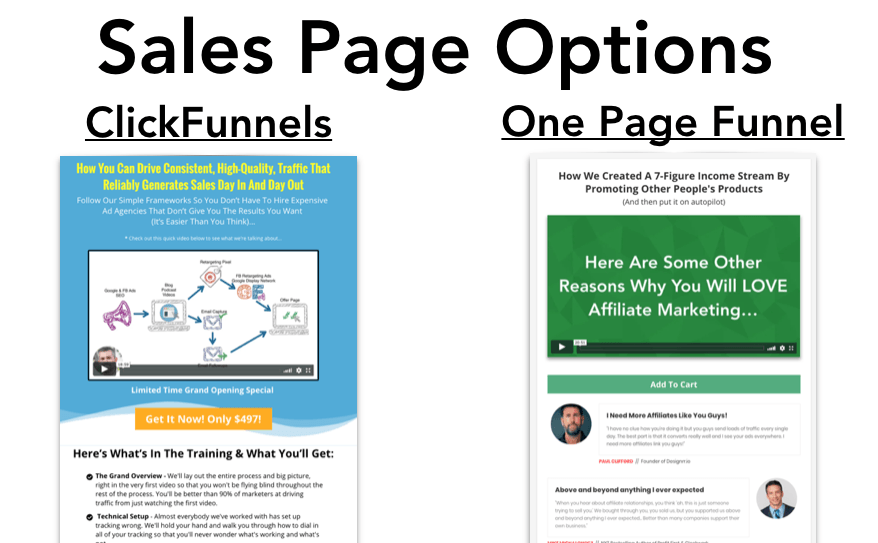 ThriveCart allows you to use the same upsell for multiple funnels and copies the same page setup and the content from already existing funnels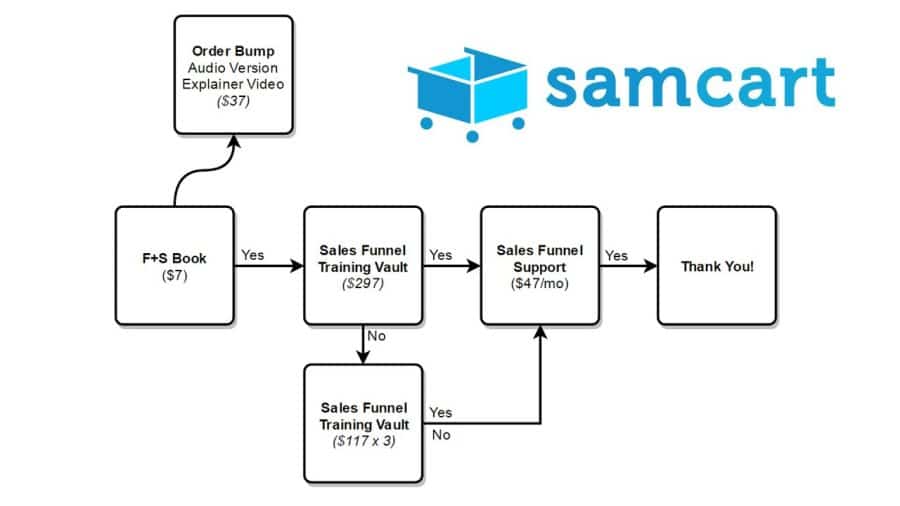 SamCart allows you to split test the funnels, however, this feature is absent from the ThriveCart
A/B Testing
ThriveCart is way ahead of SamCart in A/B Testing. With the help of ThriveCart, you can split test almost every aspect of your website and that helps you to analyze which one is working best for you. However, in ThriveCart you cannot split test Funnels.
With the help of ThriveCart, you can split test prices, logos, payment button color, countdown timer, testimonials, custom fields on checkout, etc.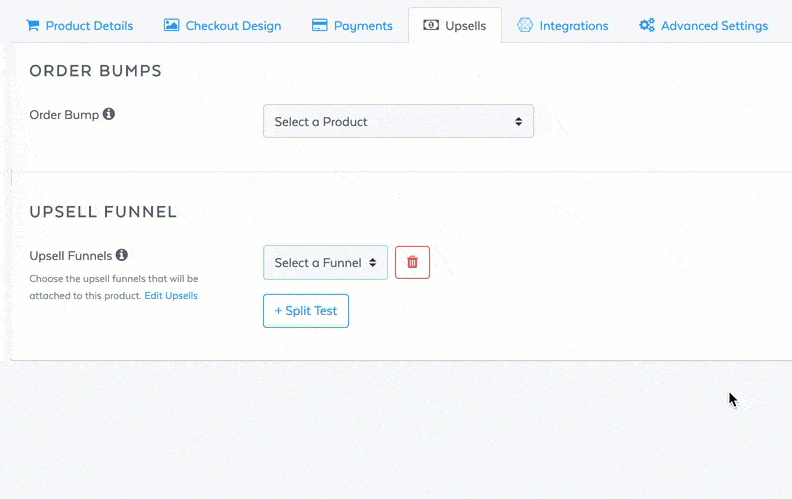 In SamCart, you can use this feature only in higher and more expensive plans
Marketing Features
Both ThriveCart and SamCart offer you the same level of marketing tools like upsells, downsells, bump offers, discount and coupon management, etc, and a lot more.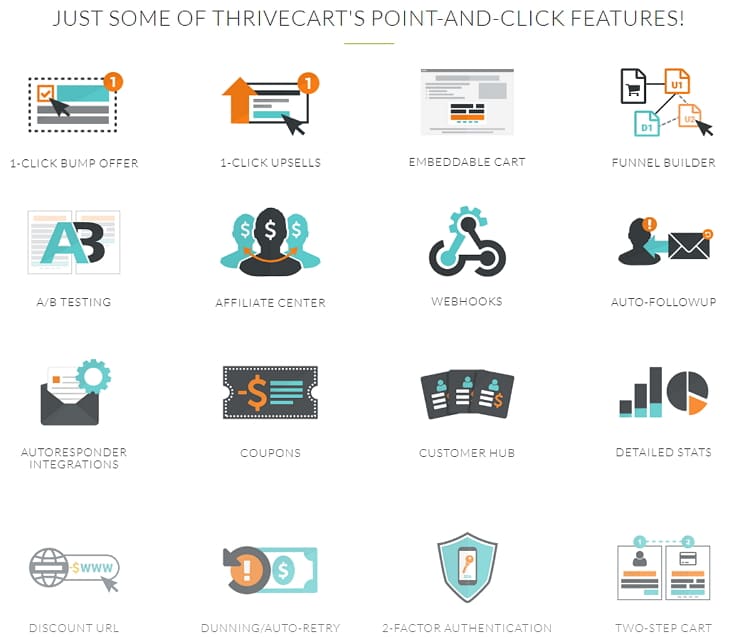 Reporting and Analytics
A strong reporting, analytics, and research tool can help you to keep your business operation in control and change the course of the plan whenever required.
In this important aspect, I found ThriveCart working really well, and let me highlight that you can integrate Google Analytics with ThriveCart.
With the help of ThriveCart, you can analyze the following things:
Check out views
Orders
Conversion Rates
Refunds
Commissions
Tax Collection
Forecasting
Net Revenue
Affiliate Orders
Total transactions
Rebills
Average order value
Sales tax calculations and a lot more
You can even compare the two products based on these ThriveCart.
On the other hand on SamCart, you get limited support in analytics and you can analyze sales reports, products, subscriptions, etc.
In SamCart you can also analyze the upsell reports too that you won't find on ThriveCart
Winner: ThriveCart (by a small margin)
Autoresponder support
Autoresponder is one of those tools that if used properly can generate a lot of revenue. With the help of an autoresponder, you can use the mailing list that you have to educate and spread awareness about your offerings to a large audience.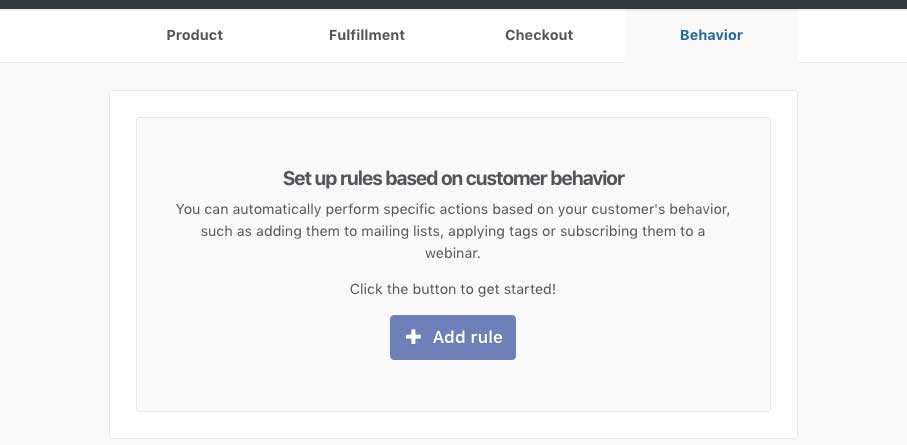 ThriveCart and SamCart both support the leading Autoresponder apps and integrations.
Thrivecart Vs Samcart Samcart Social Profiles
Let's find out what social profiles Samcart uses to build its social presence and help its users online.
Samcart Facebook Page
Samcart has a Facebook page with over 41k followers where they share marketing, and online products and helps their users online.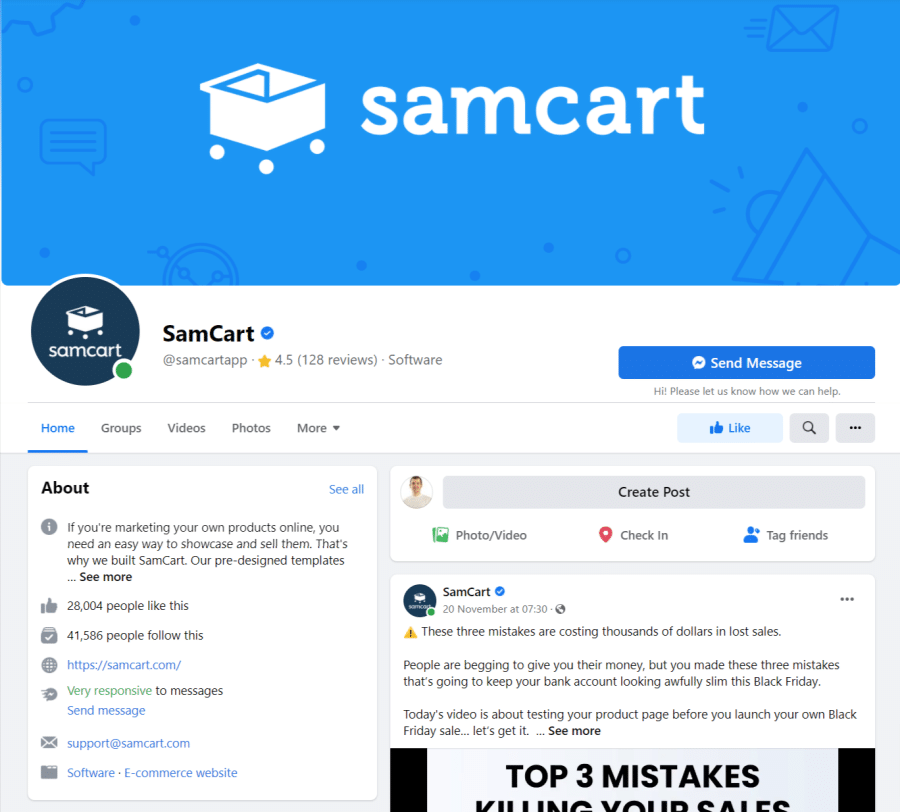 Samcart Twitter Profile
Samcart joined Twitter in 2014 and has over 472 followers, where they share eCommerce platform-related updates.
Samcart Pinterest Profile
SamCart also has a Pinterest profile with over 127 followers where they share shopping cart-related things which are app-built for marketers.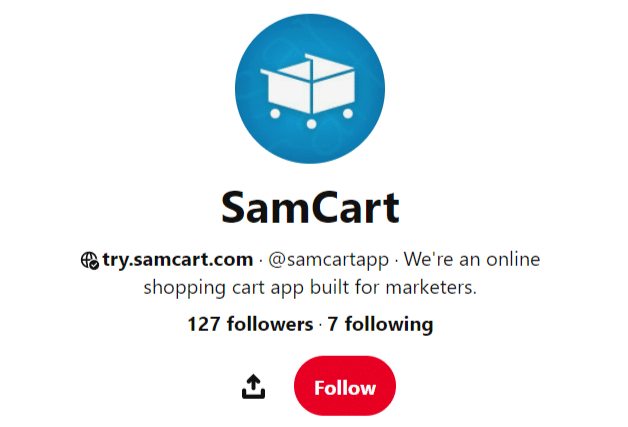 Samcart Youtube Channel
Samcart has its own Youtube channel where they share the latest updates of its platform and tutorials which can help its users to build their online shopping.
Thrivecart Facebook Page
ThriveCart will handle your Facebook codes automatically along the product funnel and provide data back to Facebook.
Further Reading On Sales Funnel and Landing Page Builder Software:
Conclusion: Which One Should You Choose?
ThriveCart and SamCart both are strong competitors and both provide many important features that can help you to carry out your online business operations smoothly.
ThriveCart is a clear winner when it comes to the number of features, payment options, pricing, analytics, and integrations it provides.
Whereas SamCart wins when it comes to excellent user interface, freedom to customize, templates, selling membership and subscriptions, and it also has strong analytics support.
If you are just a beginner, I would recommend you to begin with SamCart however for bigger businesses and businesses that need more features and integrations with strong analytics support then there is no better and more economic option than ThriveCart.
FAQs Related To ThriveCart Vs Samcart:
Which one is better ThriveCart or SamCart?
It solely depends upon what the needs and requirements are. If you are a beginner and want to sell memberships too then Samcart is a better tool and if you are budget conscious, need more features and integrations, etc. Then ThriveCart works really well.
Does ThriveCart work on Shopify?
Yes, ThriveCart works along with Shopify
Is there a free trial for ThriveCart?
No, ThriveCart does not provide a free trial.
Is there a free trial for SamCart?
Yes, Samcart offers a 14-day free trial
Do ThriveCart and SamCart provide a money-back guarantee?
Yes, both platforms provide a money-back guarantee. ThriveCart provides a 30-day money-back guarantee. 
Will ThriveCart help scale my business?
Yes, ThriveCart will help you to scale your business as it provides many features, marketing features, and analytics tools, and of course, the investment you make is very less and returns are high!