Still, figuring out which one is best for you in terms of the main objective? Let's see the ultimate comparison: ThriveCart VS ClickFunnels.
As you know that these two applications/tools are different from each other then, is this comparison useful?
Yes! The in-depth comparison between these two will let you know which one is ultimately best in terms of its main goal. Let's start the journey of finding which tool is better for you.
You may also check out our full ThriveCart review and ClickFunnels review before reading this post.
What's The Difference Between ClickFunnels and ThriveCart?
The key difference between ThriveCart and ClickFunnels is that ThriveCart is a flexible cart and checkout page builder, whereas ClickFunnels is an all-in-one sales funnel builder that includes hosting, a drag-and-drop editor, email capabilities, and high-converting templates.
The term "sales funnel" refers to the procedures used to turn visitors into leads and those leads into customers. each page separately.
Members of ClickFunnels have access to 22 proven sales funnel templates. Each achieves a different objective.
We recommend ThriveCart Over Clickfunnel
Thrivecart is an online shopping cart solution that allows you to construct high-converting checkout pages and accept payments directly from your website. You can Grow your income from existing traffic with the highest converting cart for marketers.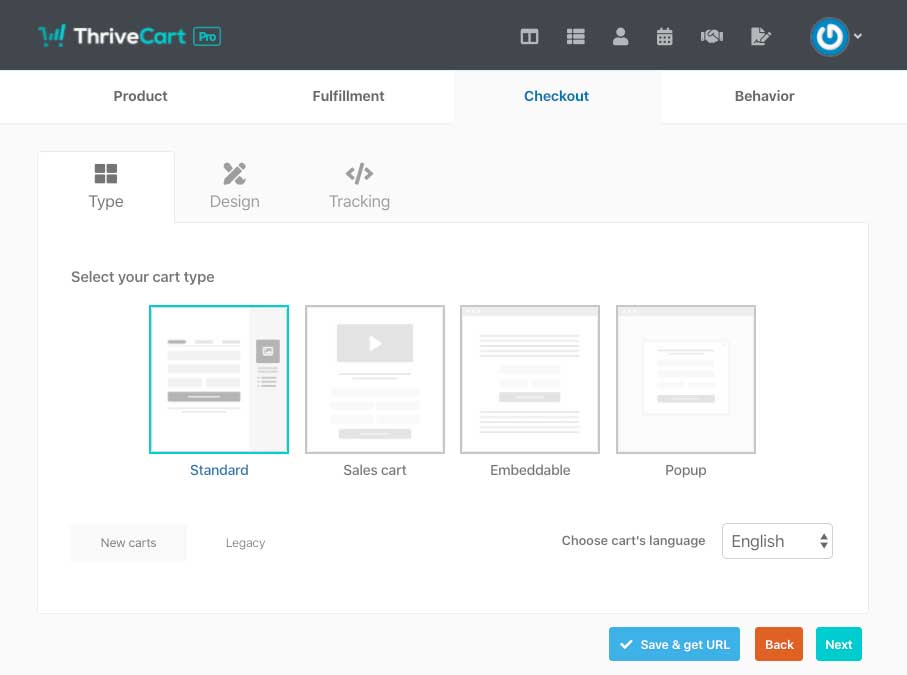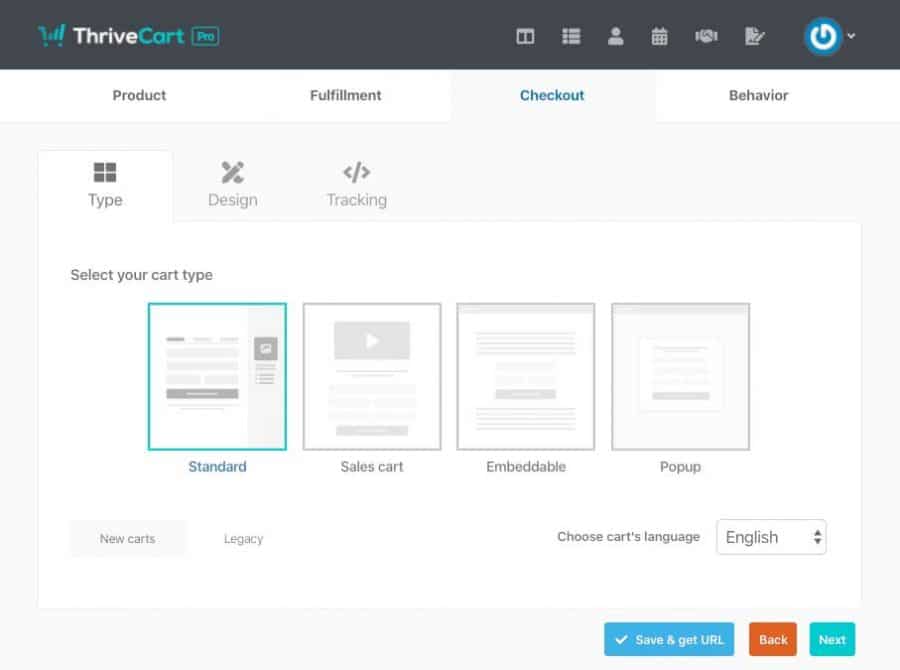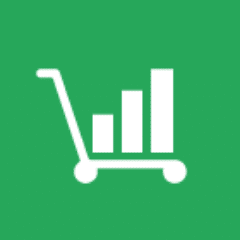 'ThriveCart' is one of the best and pioneer shopping cart platforms that enable every user access to many services all in one package of a marketing campaign. Among the variety of services like template generation, affiliate management, and landing page, high conversion of shopping carts with ease is one the best and utility features.
'ClickFunnels' is another pioneer marketing platform that offers numerous services with lead generation as the unique main purpose. It doesn't focus on creating only a sales funnel for your products but also make the sales funnels simpler as well as attractive for the visitors.
They provide Drag & Drop Edit option which is pretty simple to use.
This plan will cost you 495 US Dollars for lifetime usage. And, it includes numerous features. part from Standard package, this premium plan will charge you around $690 for the lifetime to get you access to many premium
ClickFunnels charges USD 97 per month for the basic features. You can easily grab this plan because it is a little inexpensive. Starter Package features are also included in it with many advanced features. This package is quite expensive with a heavy amount of $297 in a month.
They have good customer support
They have good customer support
ThriveCart Vs ClickFunnels Overview
Thrivecart Overview
The e-commerce platform ThriveCart was developed by Josh Bartlett in 2016. This service is hosted, unlike other shopping cart software, thus there is no need to install or manage any software on your end.
In the world of shopping carts, it's definitely an outlier. They charge a one-time fee but provide a shopping cart experience that is both polished and bug-free, with frequent updates that add useful new features.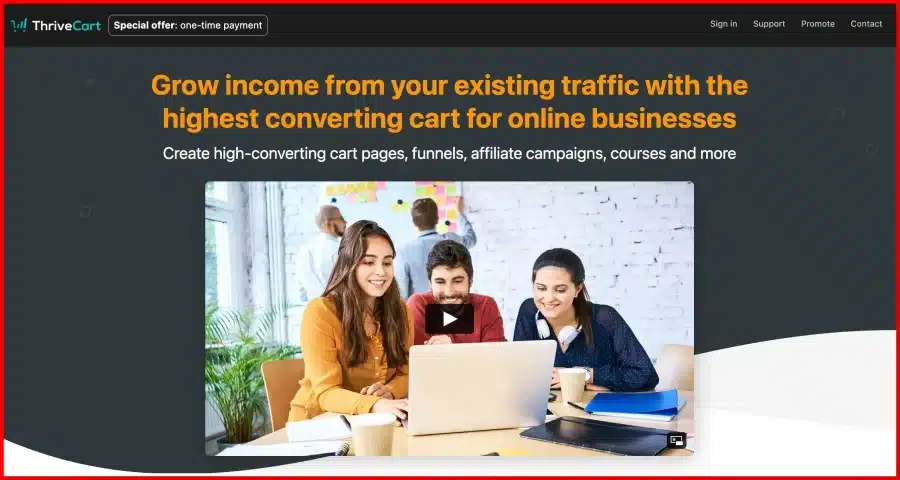 However, compared to other shopping carts, ThriveCart is often seen as a direct competitor to the more established (and perhaps market-leading) SamCart, which happens to be the cart of choice among the biggest companies online.
Already ThriveCart has a feature set that can compete with the finest in the market, and it has a dedicated fan base to boot. there is a great deal resting on this newcomer's abilities.
Clickfunnels Overview
ClickFunnels is a tool that helps businesses automate their sales process from beginning to end. It is a sales funnel developer. It gives you the ability to maintain complete command over the entire shopping process from beginning to end.
You may construct standard websites, opt-in pages, landing pages, membership websites, squeeze pages, webinar pages, and a great many more types of pages with the help of ClickFunnels.
Additionally, it enables users to construct sales funnels with a big number of pre-made designs that can be customized to their liking.
ClickFunnels is frequently utilized by businesses and entrepreneurs in order to sell and market the items and services they provide. While this is going on, others make use of it to facilitate the campaigns they run to generate potential customers for their internet enterprises.
You might also check out LeadPages, which is the best alternative to ClickFunnels. We have already done a comprehensive comparison of the similarities and differences between ClickFunnels and LeadPages.
Checkout- Clickfunnels vs Leadpages Comparision
Battle of Price: ThriveCart VS ClickFunnels
When you want to purchase the subscription packages of these two different tools then, you must see the pricing and offers available.
Look for discount codes and apply them while purchasing because the plan can be expensive for you. You may purchase the product as per your requirement and affordability. Now, look at the plans available to purchase.
ClickFunnesl offers exclusive offers to its users. So, you can check out the ClickFunnels coupon code, where you will get massive discounts.
We recommend ThriveCart Over Clickfunnel
Thrivecart is an online shopping cart solution that allows you to construct high-converting checkout pages and accept payments directly from your website. You can Grow your income from existing traffic with the highest converting cart for marketers.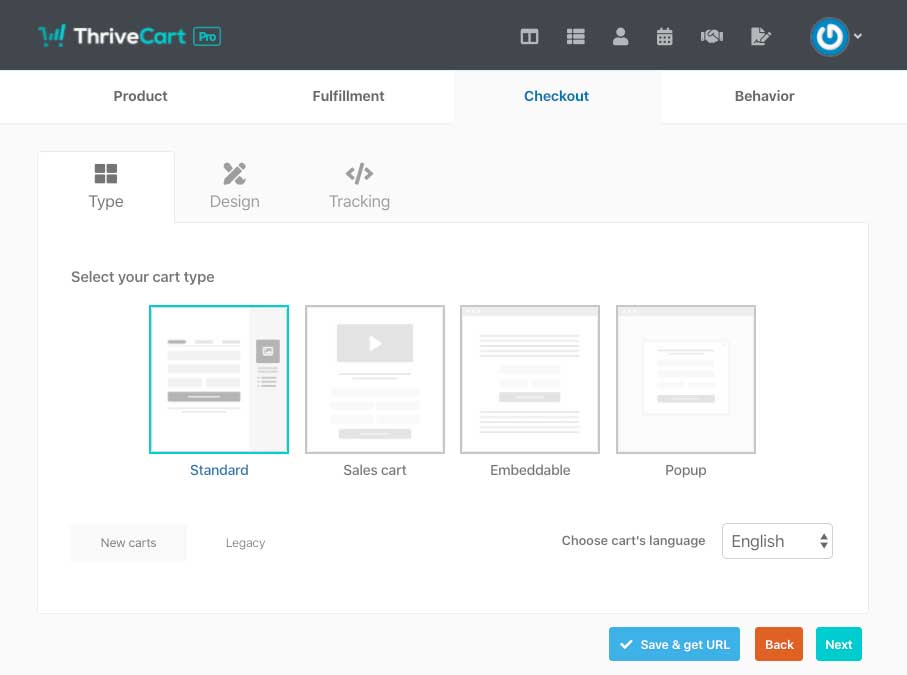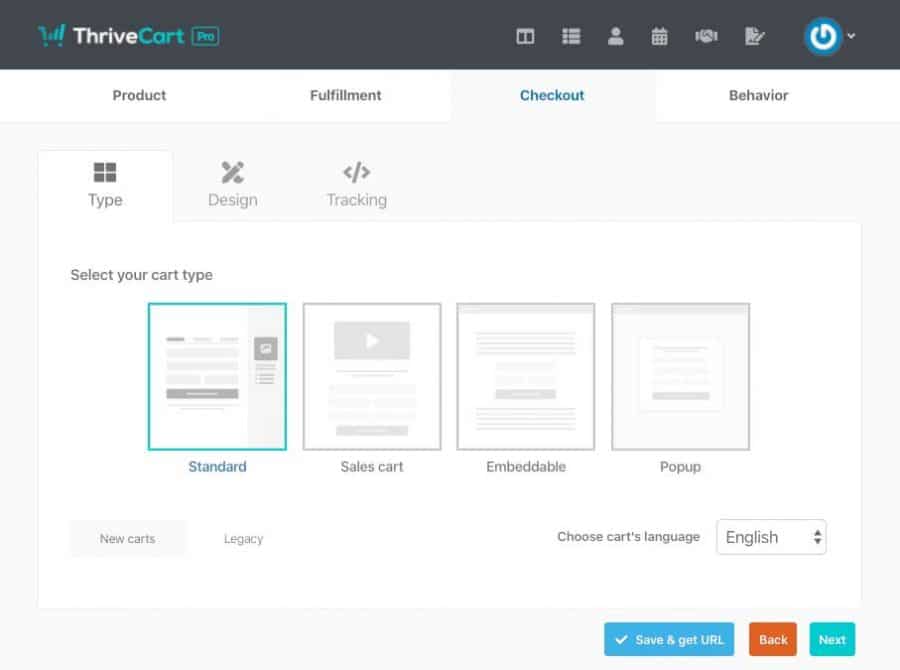 ThriveCart Plans
ClickFunnels Packages
As per ThriveCart, there are two plans available for the subscription. Currently, they are offering a 30-Days Money-Back Guarantee if you didn't like the features or product. The two plans they offer are as follows:
1. Standard Package

This plan will cost you 495 US Dollars for lifetime usage. And, it includes numerous features but, the major programs it includes are:

Affiliate Program
Access to unlimited templates
Quite manageable subscription pages

2. Pro Package

Apart from the Standard package, this premium plan will charge you around $690 for the lifetime to get you access to many premium features like:
Access to more features than the Standard Plan feature
Various Functions for Business
Customer Support for Premium Users
Wanted to get access to different-different features then, you need to select either package available while purchasing. You may also try 14-Day Free-Trial on either subscription package. You can use both basic and premium features in the free-trial duration. Let's see the different-different packages offered by ClickFunnels are:

1. Starter Package

ClickFunnels charges USD 97 per month for the basic features. You can easily grab this plan because it is a little inexpensive. Some of the basic features included in it are:
It allows the creation of a maximum number of funnels up to 20.

It enables you to customize up to 3 domains.
You can create more than 100 landing pages.

2. Premium Package

Starter Package features are also included in it with many advanced features. This package is quite expensive with a heavy amount of $297 per month. It allows access to some of the following advanced features.
All features are available for unlimited pages.
Outstanding as well as Premium.
Support till project completion
ThriveCart vs ClickFunnels- Any Similarities?
At this part, I'd have to say that ThriveCart vs ClickFunnels isn't supposed to be a one-on-one comparison. But, there are a few similar things that look similar on both platforms:
1. A/B Testing
This is a feature that is present in both products. While the way split testing is done in the two tools is slightly different, the idea behind it is the same.
I have tried building funnel variations on both tools to get the winner or the one with the most conversions. I think ThriveCart has an advantage over Clickfunnels because it attracts your profit pages more.
2. Affiliate Management Platform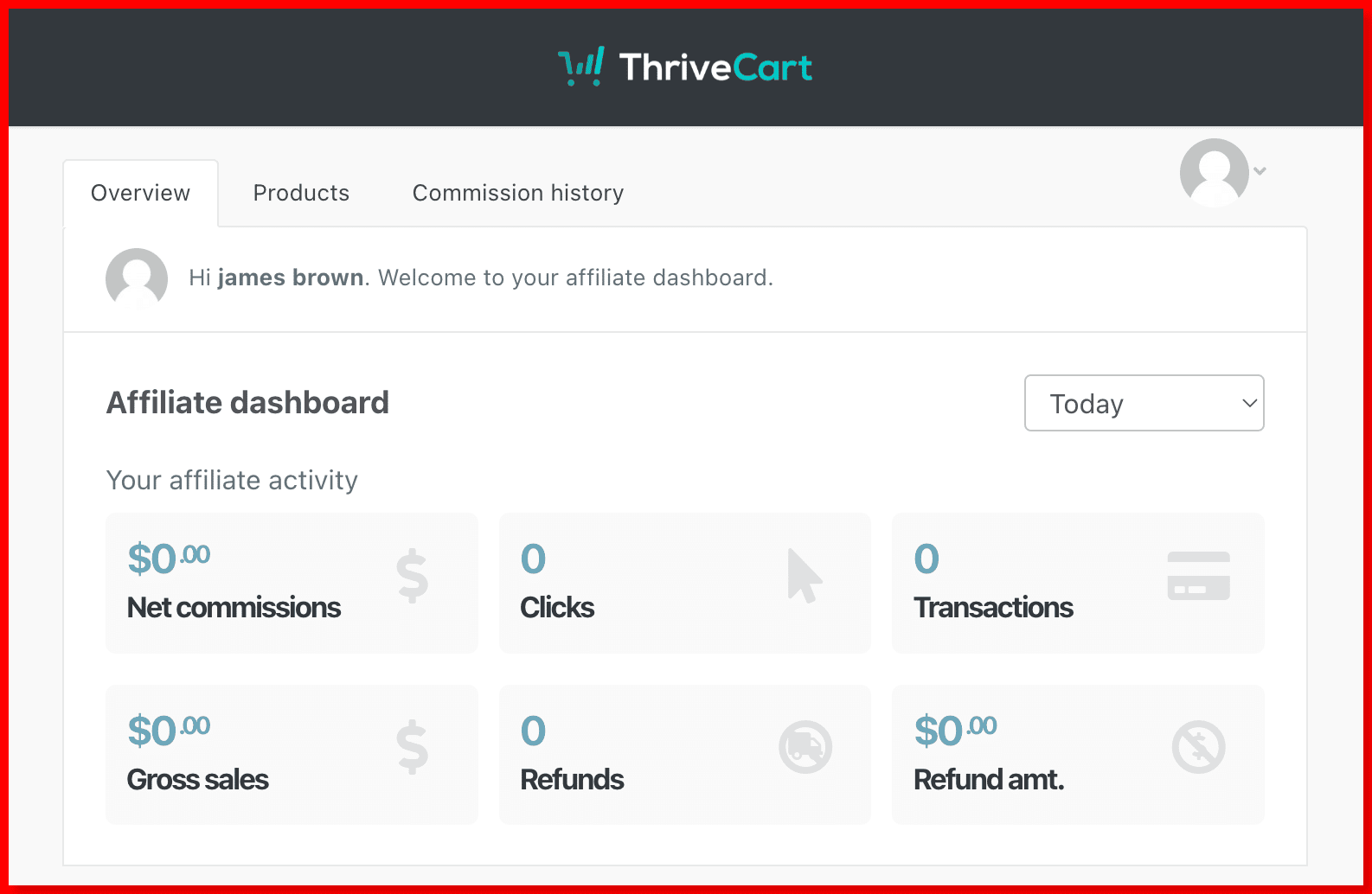 If you ask me, I would say that the Thrivecart Affiliate Administration Platform is better than Clickfunnels due to the low monitoring performance of Clickfunnels. Although the affiliate software helps you achieve the basic purpose of administration, allocation, and payment of affiliated companies.
Clickfunnels closet is a bit outdated and it is difficult to record two or more partner programs in Clickfunnels in a single browser. Unlike Thrivecart, where you receive all the details of the program on a single panel. In general, both have an integrated affiliate management system.
3. Support Integrations
With ThriveCart and ClickFunnels, you can add your favorite business or marketing tool to your company to get the most out of your business. But I have to add that ClickFunnels third-party integrations have more room than ThriveCart. Though ThriveCart continues to add more and more platform integrations from time to time.
If you are looking for a great payment experience for your business or your customers. ThriveCart is the answer. If you want to go for easy-to-use, customizable funnel software with plenty of plug-n-play templates, ClickFunnels is undoubtedly the winner.
If you want to integrate ThriveCart and ClickFunnels into your business at the same time, you can too. You can use ClickFunnels to create amazing pages/funnels and use ThriveCart's one-time payment feature.
It may sound a little complicated. But it is not.
Here's how it works: You need to link your ThriveCart checkout pages to your ClickFunnels pages by incorporating the ThriveCart checkout page template. After paying, you can use ClickFunnels or ThriveCart as a thank-you page.
Integrate ThriveCart on the ClickFunnels pages or simply link your already created ThriveCart shopping cart to your ClickFunnels sales page. ClickFunnels does the sales while ThriveCart processes the payments.
4. Upsells & Downsells
If you've read Dotcom Secrets Clickfunnels, you must have seen the impact and science behind adding upsells, reducing sales, and increasing orders to your listings.
These help to increase sales, increase your average shopping cart value and bring customers to your value creation ladder for more conversions. And continue to solve and satisfy its customers' needs. ThriveCart and ClickFunnels offer these cool features and are a must-have for all funnel makers and eCommerce store users.
Unique Features Only Thrivecart Have:
Google Analytics: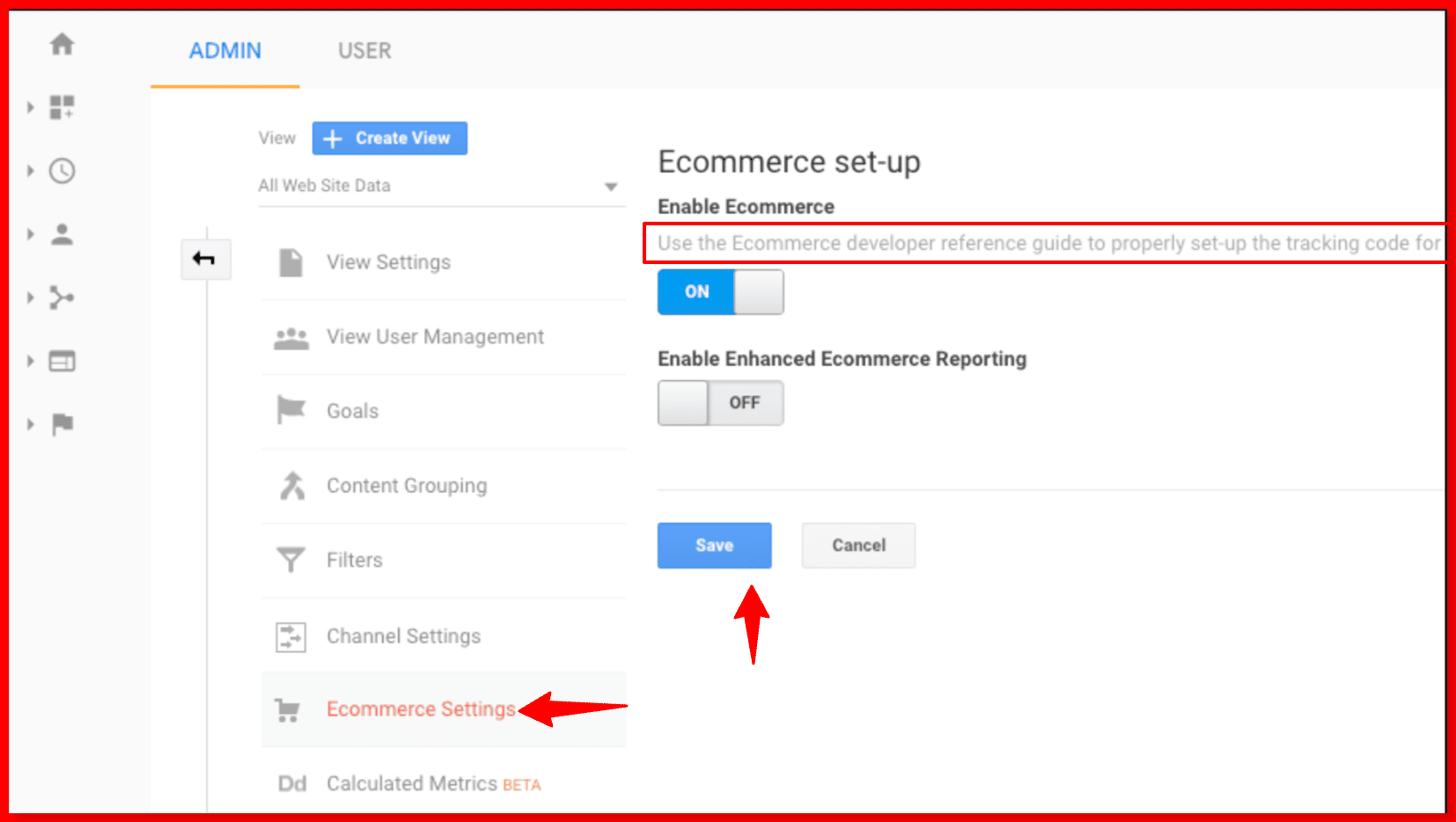 You can integrate Thrivecart easily with Google Analytics by entering just a small line of Google Analytics code. Simply go to the "Checkout" tab of your product, click "Track" and enter your Google Analytics Product ID. As simple as that!
If anyone purchases, they send the information straight to Google Analytics so you can easily associate sales with traffic sources can get more CORRECT types of traffic conversions on your sales page. Learn more about setting up eCommerce reports.
I cannot simply configure this function with Clickfunnels. So, for me, it's a good reason to choose ThriveCart as my shopping cart tool.
Customers Reviews And Testimonials
ThriveCart
"ThriveCart solves my payment options"

What do you like best?

ThriveCart helps to take payment from customers who want to sign up for my course. I can accept payments from webinars and sales pages. It allows for sales tax calculation, ensuring I don't have to work out the maths. I like how I can connect ThriveCart to both my email provider and course platform. It is great to have different options for carts such as video, two-step, modal and embeddable carts. The ability to send automatic receipts and have secure URLs is good.

Source: G2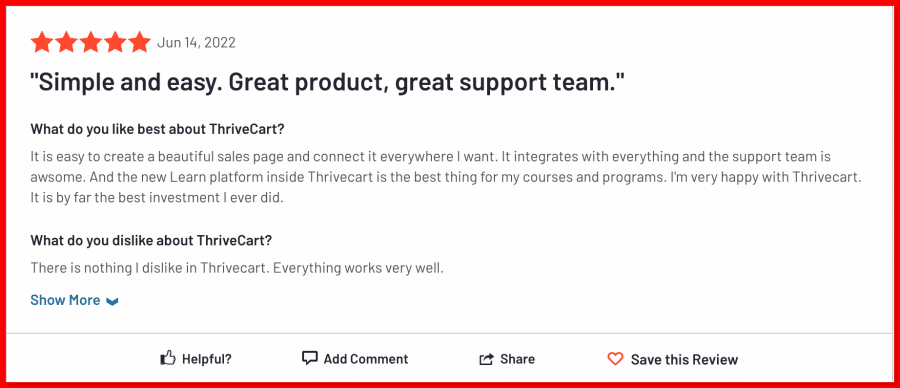 ClickFunnels
What do you like best?

ClickFunnels is a sales funnel generator that is helping my business automate its sales process. What I like best about ClickFunnels are its numerous pre-made customizable designs. This helps my business quickly and easily build our click funnel from start to finish. Some of the templates that I have found most useful are the array of vast opt-in pages, landing pages, and squeeze pages.

Source: G2
"Clickfunnels One Final Away 30-Day Challenge is Amazing!"

What do you like best?

I love the daily live group coaching and all the help and resources and information that comes with this challenge. It is amazing! It has helped me feel confident about my marketing skills and ability to take action and make this funnel hacking happen!

Source: G2
Final Verdict: Who Wins Between Thrivecart & ClickFunnels?
So far you come to know almost everything about ThriveCart and ClickFunnels. You saw the features, advantages, disadvantages, and pricing for both tools. In the battle of ThriveCart VS ClickFunnels, in my point of view, both are perfect and well-balanced marketing platforms with multiple unique and basic features.
ThriveCart is pretty useful and suitable for those marketers who need efficient and accurate affiliate management programs or campaigns. With perfect solutions to upright the upsell pages and compromise in the template variation, it gives a perfect platform.
ClickFunnels is the best tool for those who want to impress customers with perfectly designed landing pages as per the template of your choice. And, it allows access to all tools in one toolbox on their site.
Some development is still needed in the area of the affiliate management area. It provides a perfect platform for market automation.
ThriveCart is a perfectly designed and best marketing platform for affiliate marketing. Numerous features and one-time cost makes it comparatively better than ClickFunnels. ClickFunnels is also a great marketing platform with unique features like landing page creation.
As ClickFunnels requires some up-gradation that's the only field where ThriveCart drives in the lead. You can use both of these platforms simultaneously because of their unique features. Both can drive maximum output for your e-commerce store.
ThriveCart vs ClickFunnels – Alternatives
Kartra
Kartra is a fully integrated platform, which means that each component of the software collaborates with the others to ensure that your company functions in the most effective manner.
Genesis Digital, the same team that created WebinarJam, launched it in 2018 as a separate company.
Kartra provides you with everything you need to start an online business, including email marketing, webinars, cart checkout facilities, and a whole lot of other helpful tools, all of which are designed to integrate with one another in a way that is completely seamless.
One of the most significant benefits offered by Kartra is the fact that the system may be utilized effectively by anyone with varying degrees of familiarity with the world of online business and technology.
SamCart
SamCart, founded by brothers Scott and Brian Moran, is third-party software that offers a distinct selling point.
There is a plethora of tools at your disposal to learn about sales funnels and page funnels and use them to your advantage.
That's why I use SamCart as my primary shopping cart when introducing new products.
You may gain better conversion rates from your sales page with our easy-to-implement extension that improves the shopping cart experience.
There is also a 14-day free trial available for SamCart. You can terminate your account at any time if you decide that your shopping cart is not suitable for the sale of your product. Check out our detailed comparison of SamCart and Clickfunnels to learn more about the features offered by each platform.
Also, Check
ThriveCart vs ClickFunnels: Frequently Asked Questions (FAQs)
What is ThriveCart pricing?
When you sign up for the Standard plan of Thrivecart (also spelled "Thrive Cart"), you'll pay a one-time price of $495. The one-time cost of the Pro plan from Thrivecart is $690.
what are ThriveCart templates?
ThriveCart's drag-and-drop editors and collection of pre-made templates make it simple to create a unique page for your business. With ThriveCart, you may make a variety of things, such as Boost Deals (to show a limited-time offer) and In-line shopping carts.
What Is ThriveCart monthly fee?
ThriveCart is quite comparable to SamCart, and right now you can get it with a lifetime deal for only $495. This means that you only need to pay for it once, and there will be no other charges after that.
How Do I Cancel My ThriveCart or ClickFunnels Account?
Since ThriveCart only charges a one-time fee, you just need to sign up once to take advantage of any of its two-lifetime plans. If you don't think the platform's features are a good fit for your business, you can get your money back within the first 30 days.
ClickFunnels subscriptions can be terminated at any time with no penalties. If you cancel your account, you will no longer have access to your subscriber list, sales funnels, or websites.
Do these marketing campaigns work?
Yes, of course, these methods are entirely based on the comments and suggestions made by users as well as the performance patterns seen in the market.
What are the benefits of using ThriveCart?
High-converting pages for a given product, service, or membership can be checked with less effort. If you want to use these services, you'll have to pay once and for all. It's not just for techies; even laypeople can utilize it. Those new to the platform will find it intuitive.
Does ClickFunnels offer customer support?
ClickFunnels provides help around the clock, seven days a week, to assist customers with any questions or issues they may have.
What extra features are available with a ThriveCart Pro account?
A number of advanced features, such as an advanced affiliate center, subscription saver functionality (dunning), automatic sales tax calculation, JV contracts, intelligent business projections, advanced user management, client usage rights, and custom domain name functionality, are available in ThriveCart Pro, which is aimed at larger businesses.
Can I use ThriveCart to sell physical products?
It is possible to do so. When designing your order confirmation pages, you have the option of including shipping choices, which allow you to specify details such as shipment weight, shipping price, quantity, size, and more. In addition to Kunaki, disk.com, Printful, and Shippo, ThriveCart integrates with a growing number of shipping and fulfillment providers.
Is ClickFunnels Secure?
The data you and your customers store in ClickFunnels is safe and secure, so you can rest assured. Because security is Clickfunnels' top priority, all necessary plugin updates are performed automatically, so you never have to worry about keeping up with them.
What are the main differences between ClickFunnels vs Thrivecart?
ClickFunnels is more expensive than Thrivecart since it offers a full sales funnel setup for an ongoing monthly fee. Thrivecart is the best shopping cart software and it's available for free for life.
Does ThriveCart have landing pages?
The greatest landing page-building software as of right now is ClickFunnels, while Thrivecart is great for creating landing pages that are meant purely to generate sales and upsell clients.
How can I integrate Thrivecart with ClickFunnels?
You will first need to establish your shopping cart on Thrivecart, and then embed it into your ClickFunnels pages using the editor for ClickFunnels. This will allow you to integrate the Thrivecart shopping cart with and into your ClickFunnels sites.
Some Videos on Clickfunnels And Thrivecart that might help you
Clickfunnels Tutorial For Beginners (COMPLETE GUIDE)
Sales Funnel Explained – Sales Funnel Tutorial For Beginners (Step By Step)
How To Make Money With Clickfunnels In 2022 (For Beginners) Clickfunnels Tutorial
ThriveCart: Getting Started Demo and Tutorial – The #1 Shopping Cart Platform
Thrivecart Learn – The Complete Walkthrough
Build A Sales Page and Cart In 6 Minutes with Thrivecart