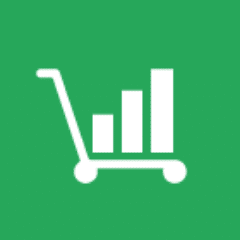 'ThriveCart' is one of the best and pioneer shopping cart platforms that enable every user access to many services all in one package of a marketing campaign. Among the variety of services like template generation, affiliate management, and landing page, high conversion of shopping carts with ease is one the best and utility features.
'ClickFunnels' is another pioneer marketing platform that offers numerous services with lead generation as the unique main purpose. It doesn't focus on creating only a sales funnel for your products but also make the sales funnels simpler as well as attractive for the visitors.
They provide Drag & Drop Edit option which is pretty simple to use.
This plan will cost you 495 US Dollars for lifetime usage. And, it includes numerous features. part from Standard package, this premium plan will charge you around $690 for the lifetime to get you access to many premium
ClickFunnels charges USD 97 per month for the basic features. You can easily grab this plan because it is a little inexpensive. Starter Package features are also included in it with many advanced features. This package is quite expensive with a heavy amount of $297 in a month.
They have good customer support
They have good customer support
Still, figuring out which one is best for you in terms of the main objective? Let's see the ultimate comparison: ThriveCart VS ClickFunnels. As you know that these two applications/tools are different from each other then, is this comparison useful? Yes! The in-depth comparison between these two will let you know which one is ultimately best in terms of their main goal. Let's start the journey of finding which tool is better for you.
Features Comarision Of Thrivecart Vs ClickFunnels
| ThriveCart Features | ClickFunnels Features |
| --- | --- |
| 1. 1-Click Upsells | 1. Follow-up Funnels |
| 2. Embeddable Cart | 2. Backpack |
| 3. Webhook | 3. Drag & Drop Edit |
| 4. Subscription Payments | 4. Free Business Tools |
| 5. Detailed Statistics | 5. High Conversion Rates |
| 6. Subscription Management | 6. Landing Page Builder |
| 7. Predicated Revenue | 7. A/B Testing |
| 8. Modal Cart | 8. Up-sell & Down-sell Pages |
| 9. Embeddable Cart | 9. Affiliate Marketing Features |
| 10. 2-Step Checkout | 10. Email Marketing Automation |
| 11. Instant Affiliate Payments | 11. Social Media Marketing |
| 12. Customer Blacklist | 12. Unlimited Custom Domains |
| 13. Auto/Dunning Retry | 13. Membership Funnels |
| 14. Up-gradation of Products | 14. Smart Shopping Feature with 1-Click Sell |
| 15. Video Carts | |
| 16. Affiliate Centre | |
| 17. Re-target | |
Battle of Price: ThriveCart VS ClickFunnels
When you want to purchase the subscription packages of these two different tools then, you must see the pricing and offers available. Look for discount codes and apply it while purchasing because the plan can be expensive for you. You may purchase the product as per your requirement and affordability. Now, look at the plans available to purchase.
ThriveCart Plans
ClickFunnels Packages
As per the ThriveCart, there are two plans available for the subscription. Currently, they are offering 30-Days Money-Back Guarantee if you didn't like the features or product. The two plans they offer are as follows:
1. Standard Package

This plan will cost you 495 US Dollars for lifetime usage. And, it includes numerous features but, major program it includes are:

Affiliate Program
Access to unlimited templates
Quite manageable subscription pages

2. Pro Package

Apart from Standard package, this premium plan will charge you around $690 for the lifetime to get you access to many premium features like:
Access to more features than Standard Plan feature
Various Functions for Business
Customer Support for Premium Users
Wanted to get access to different-different features then, you need to select either package available while purchasing. You may also try 14-Day Free-Trial on their either subscription package. You can use both basic and premium features in the free-trial duration. Let's see the different-different packages offered by ClickFunnels are:

1. Starter Package

ClickFunnels charges USD 97 per month for the basic features. You can easily grab this plan because it is a little inexpensive. Some of the basic features included in it are:
It allows creating a maximum number of funnels up to 20.

It enables you to customize up to 3 domains.
You can create more than 100 landing pages.

2. Premium Package

Starter Package features are also included in it with many advanced features. This package is quite expensive with a heavy amount of $297 in a month. It allows access to some of the following advanced features.
All features are available for unlimited pages.
Outstanding as well as Premium.
Support till project completion
ThriveCart vs ClickFunnels- Any Similarities?
At this part, I'd have to say that ThriveCart vs ClickFunnels isn't supposed to be a one-on-one comparison. But, there are a few similar things which looks similar on both the platforms:
1. A/B Testing
This is a feature that is present in both products. While the way split testing is done in the two tools is slightly different, the idea behind it is the same.
I have tried bulding funnels variations on both the tools to get the winner or the one with the most conversions. I think ThriveCart has an advantage over Clickfunnels because it attracts your profit pages more.
2. Affiliate Management Platform
If you ask me, I would say that the Thrivecart Affiliate Administration Platform is better than Clickfunnels due to the low monitoring performance of Clickfunnels. Although the affiliate software helps you achieve the basic purpose of administration, allocation and payment of affiliated companies.
Clickfunnels closet is a bit outdated and it is difficult to record two or more partner programs in Clickfunnels in a single browser. Unlike Thrivecart, where you receive all the details of the program on a single panel. In general, both have an integrated affiliate management system.
3. Support Integrations
With ThriveCart and ClickFunnels, you can add your favorite business or marketing tool to your company to get the most out of your business. But I have to add that ClickFunnels third-party integrations have more room than ThriveCart. Though ThriveCart continues to add more and more platform integrations from time to time.
If you are looking for a great payment experience for your business or your customers. ThriveCart is the answer. If you want to go for easy-to-use, customizable funnel software with plenty of plug-n-play templates, ClickFunnels is undoubtedly the winner.
If you want to integrate ThriveCart and ClickFunnels into your business at the same time, you can too. You can use ClickFunnels to create amazing pages / funnels and use ThriveCart's one-time payment feature.
It may sound a little complicated. But it is not.
Here's how it works: You need to link your ThriveCart checkout pages to your ClickFunnels pages by incorporating the ThriveCart checkout page template. After paying, you can use ClickFunnels or ThriveCart as a thank you page.
Integrate ThriveCart on the ClickFunnels pages or simply link your already created ThriveCart shopping cart to your ClickFunnels sales page. ClickFunnels does the sales while ThriveCart processes the payments.
4. Upsells & Downsells
If you've read Dotcom Secrets Clickfunnels, you must have seen the impact and science behind adding upsells, reducing sales, and increasing orders to your listings.
These help to increase sales, increase your average shopping cart value and bring customers to your value creation ladder for more conversions. And continue to solve and satisfy its customers' needs. ThriveCart and ClickFunnels offer these cool features and are a must have for all funnel makers and ecommerce store users.
Unique Features Only Thrivecart Have:
Google Analytics:
You can integrate Thrivecart easily with Google Analytics by entering just a small line of Google Analytics code. Simply go to the "Checkout" tab of your product, click "Track" and enter your Google Analytics Product ID. As simple as that!
If anyone purchases, they send the information straight to Google Analytics so you can easily associate sales with traffic sources so you can get more CORRECT types of traffic conversions on your sales page. Learn more about setting up ecommerce reports.
I cannot simply configure this function with Clickfunnels. So, for me, it's a good reason to choose ThriveCart as my shopping cart tool.
we have also written a review on the best funnel mapping software i,e. funnelytics. go and check out our review now!!!
Who Wins Out Of Thrivecart & ClickFunnels?
So far you come to know almost everything about the ThriveCart and ClickFunnels. You saw the features, advantages, disadvantages, and pricing for both tools. In the battle of ThriveCart VS ClickFunnels, in my point of view, both are perfect and well-balanced marketing platforms with its multiple unique and basic features.
ThriveCart is pretty useful and suitable for those marketers who need efficient and accurate affiliate management programs or campaigns. With perfect solutions to upright the upsell pages and compromise in the template variation, it gives a perfect platform.
ClickFunnels is the best tool for those who want to impress the customers with perfectly designed landing pages as per the template of your choice. And, it allows access to all tools in one toolbox on their site.
Some development is still needed in the area of the affiliate management area. It provides a perfect platform for market automation.
ThriveCart is a perfectly designed and best marketing platform for affiliate marketing. With numerous features and one-time cost makes it comparatively better than ClickFunnels. ClickFunnels is also a great marketing platform with unique features like landing page creation.
As ClickFunnels requires some up-gradation that's the only field where ThriveCart drives in the lead. You can use both of these platforms simultaneously because of their unique features.
Both can drive maximum output for your e-commerce store. And, if you want to keep an eye on your Amazon seller account, then Buddyboss Review + Coupon will help you in the surveillance.